---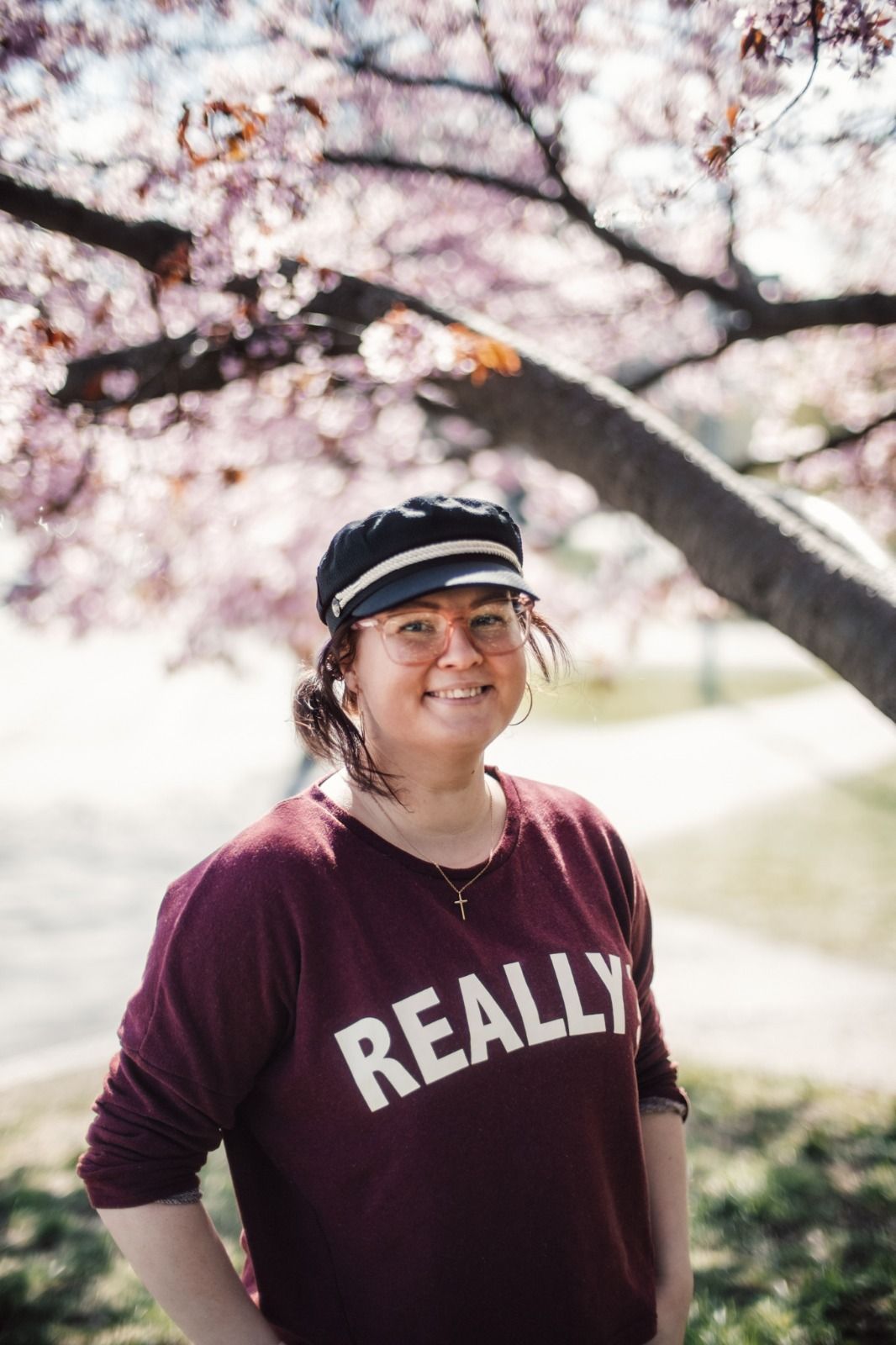 Hello, I'm Johanna Best.
I'm a (mostly) wedding photographer living in Espoo, Finland. I'm sharing my tiny rental apartment with my cats Sylvi & Nads. I'm in a long distance relationship with my husband Jesse, who lives in NJ, USA. You can usually see his face on my coffee table while we're on video call pretty much 24/7. On my free time I lift weights, play Star Wars: Galaxy of Heroes and Rollercoaster Tycoon Touch on my phone/iPad and try to go out on forest walks as often as possible. I love nature, traveling and honest conversations. I'm a selectively social introvert who wears wool socks all year round, cannot get enough of sushi and I love coffee even if my body doesn't really love caffeine. Pink is my favorite color and I'm usually stuck watching Friends, Modern Family, How I Met Your Mother & New Girl on repeat. I love hugs and find animals very cute.
P.S. I was formerly known as Johanna Hietanen Photography and transitioned into my new business name in 2022 :)
Because you deserve only the Best (pun very much intended!) when photographing weddings (or anything else) my goal is to give you authentic story as photos. I'm the person who lives through the moments with you perfectly present, more like your friend than some random person just hired to take photos. I will try to help you with anything I can along the way.
In 50 years I want you to be able to relive the moments of your wedding day, anniversary, engagement, vacation or any other adventure we took together like it happened just yesterday. Because that is what life is; the best adventure ever. My style is a mixture of fine art, photojournalism and crazy ideas & my work has been described as emotional, bold, natural & quirky. I like to keep cheesiness to a minimum (although I have to admit, sometimes outside of photography I can be pretty cheesy) and believe that love is the best detail in a wedding. I love unique love stories and adventures near and far. I've been named among Top 10 Wedding Photographers in Finland (kamerakoulu.fi) and been photographing weddings for over 12 years. I'm still nervously excited when I wake up in the morning of the wedding days. Beside weddings & portraits of couples I love lifestyle family sessions and taking portraits of graduates.
Contact
Best way to contact me is via the contact form
on Get In Touch page
+358 45 872 5661 (Wednesday to Friday 14-18 EET)
Available worldwide, loves to travel
Weddings
Would you invite a perfect stranger to your wedding? Me neither. Wedding photographer is never the sum of their photos and the price you pay for their work. The most important thing when looking for the perfect wedding photographer for you is finding a person who you feel most comfortable with and can even see spending time outside of your wedding day. Coming with 10+ years of experience, ability to read people, emotional intelligence, passion for photographing weddings, you'll also get someone who is easy to get along with with a hint of bad jokes on the side. You'll get a person who won't hide in corners and isn't afraid to come close. A person who will help you with emergencies by finding a needle and some thread and fix your wedding dress or anything else I can help with. A person who will live in the moment and probably gets teary eyed multiple times. A person who will take you to crazy adventures and you'll probably look at me and think I'm crazy, but then you'll see the photos and be like "NOW I understand!".
Portrait & Family
I love adventures near and far. Sometimes ordinary life is the best there is. I love relaxed people, genuine emotions and moments. It's not always possible to go and chase mountains, waterfalls and breathtaking views although I'm more than happy to chase after them with you! When you have an adventure in your mind, no matter if it's a lifestyle session at your home or a big adventure somewhere far away, only sky is the limit for me and my camera. When I'm not working with weddings I love to document adventures with families, graduations, maternity sessions, engagements, anniversaries.