Last weekend exceeded my wildest expectations, we had so much fun at Häämessut 2012. My feet were tired but it was so fun to meet new people! 7 hrs went by very fast on both days.
I was surprised that so many knew us beforehand. It was so nice to hear all the compliments.
We met former clients and future clients. Friends and family.
By the way, we still have many Saturdays free this year so drop us an e-mail if you need two awesome photographers! :)
—
Almost 600 people participated in our contest!
The lucky winners were:
1. Engagement / Couple Shoot by Johanna Hietanen Photography
CAROLINE E.
Helsinki
2. Handbag gift card by Pukuni
TARU R.
Helsinki
3. Hair jewelry by Ninka.fi
SINI K.
Kirkkonummi
–
–
Here's a photo of our stand, taken with my iPhone.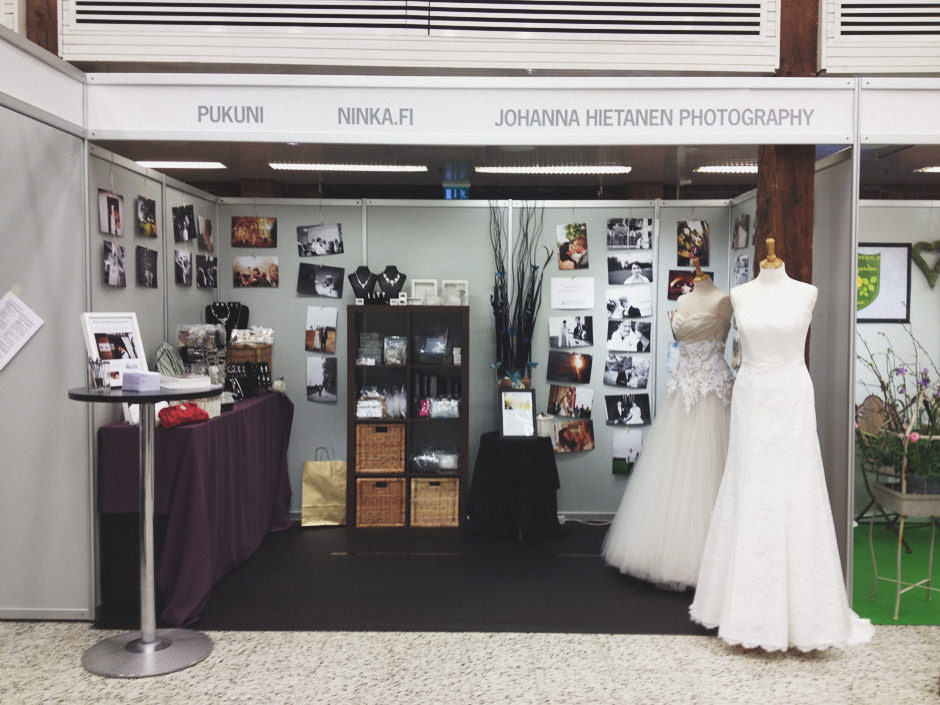 When I looked at our photos on the wall, it finally hit me.
I am a PHOTOGRAPHER.
–
.