It was a perfect way to end our wedding season.
It never gets old hearing "I Do". The same goes for elegance. Although I'm not that sure we looked that elegant when our late night photo session got disturbed by a guard. I can't imagine what went through his mind when he caught two people with flashlight and cameras taking photos of a wedding couple in total darkness. But hey, us and our crazy ideas… ;)
I will never forget how absolutely stunning Julia looked when she was playing piano. The one thing I really regret was quitting piano lessons when I was younger. How I wish I could play as beautifully as she does. ♥
Thank you so much for letting us execute our crazy ideas and for letting us (truly!) document your wedding day. It was so much fun.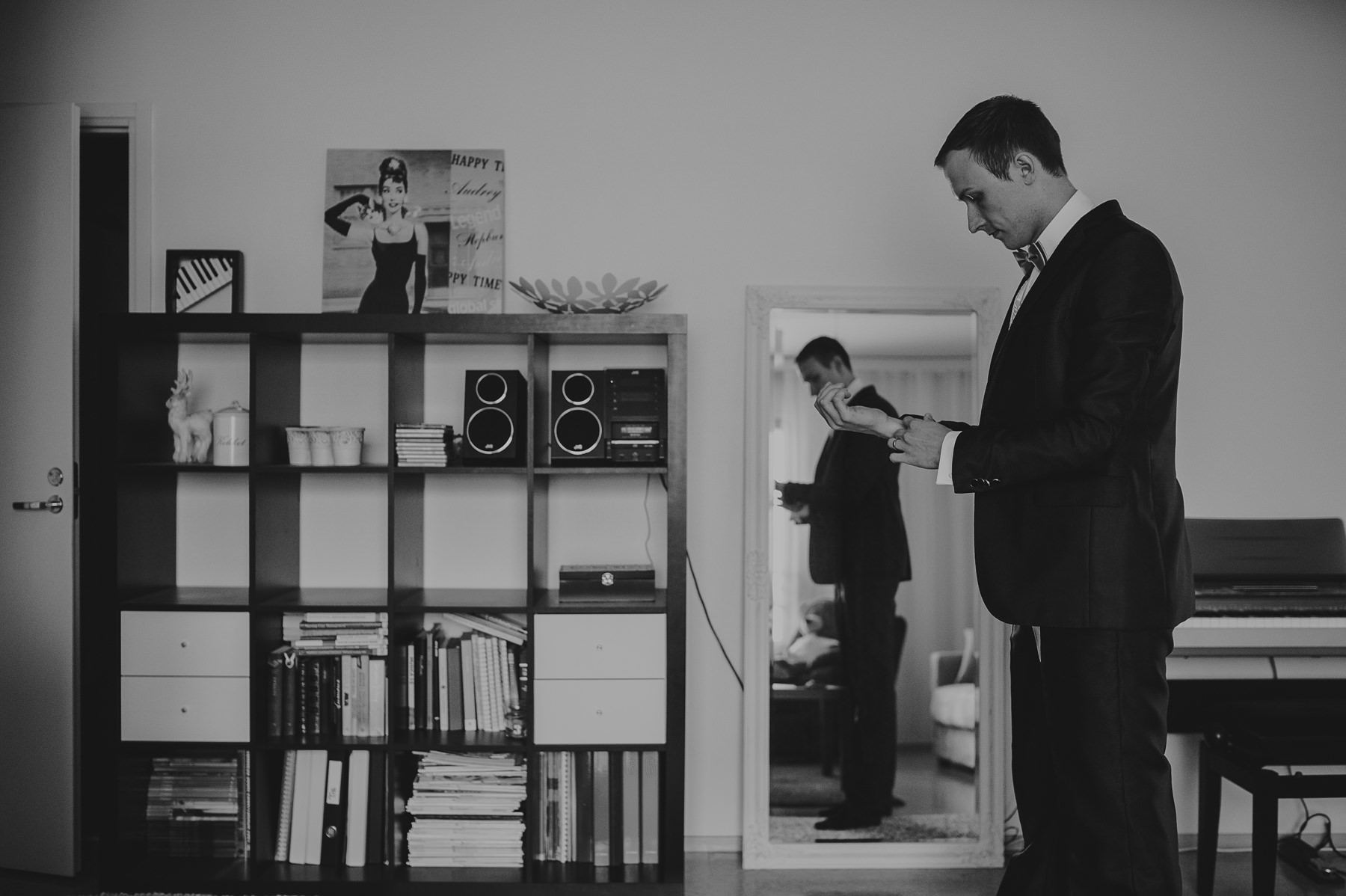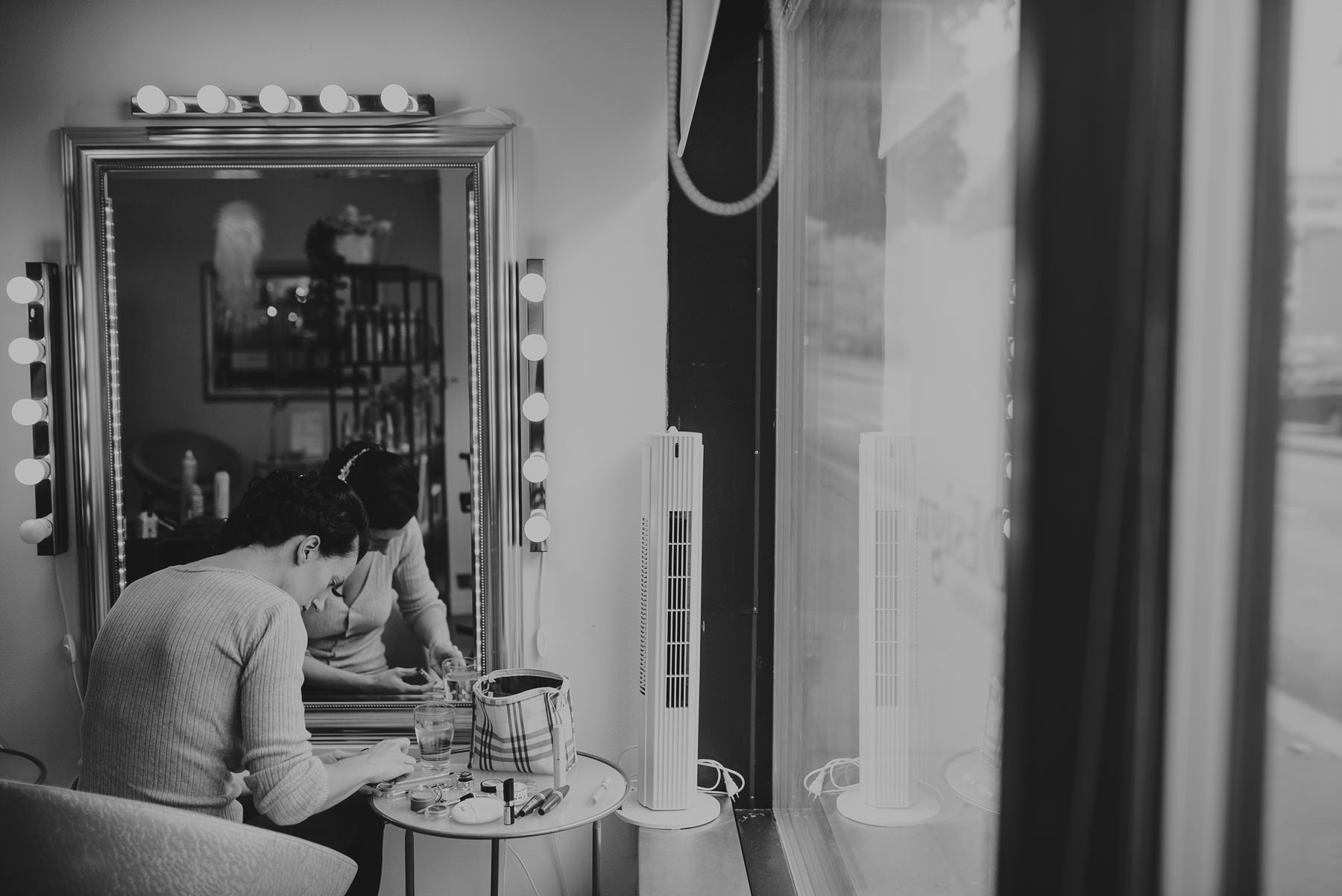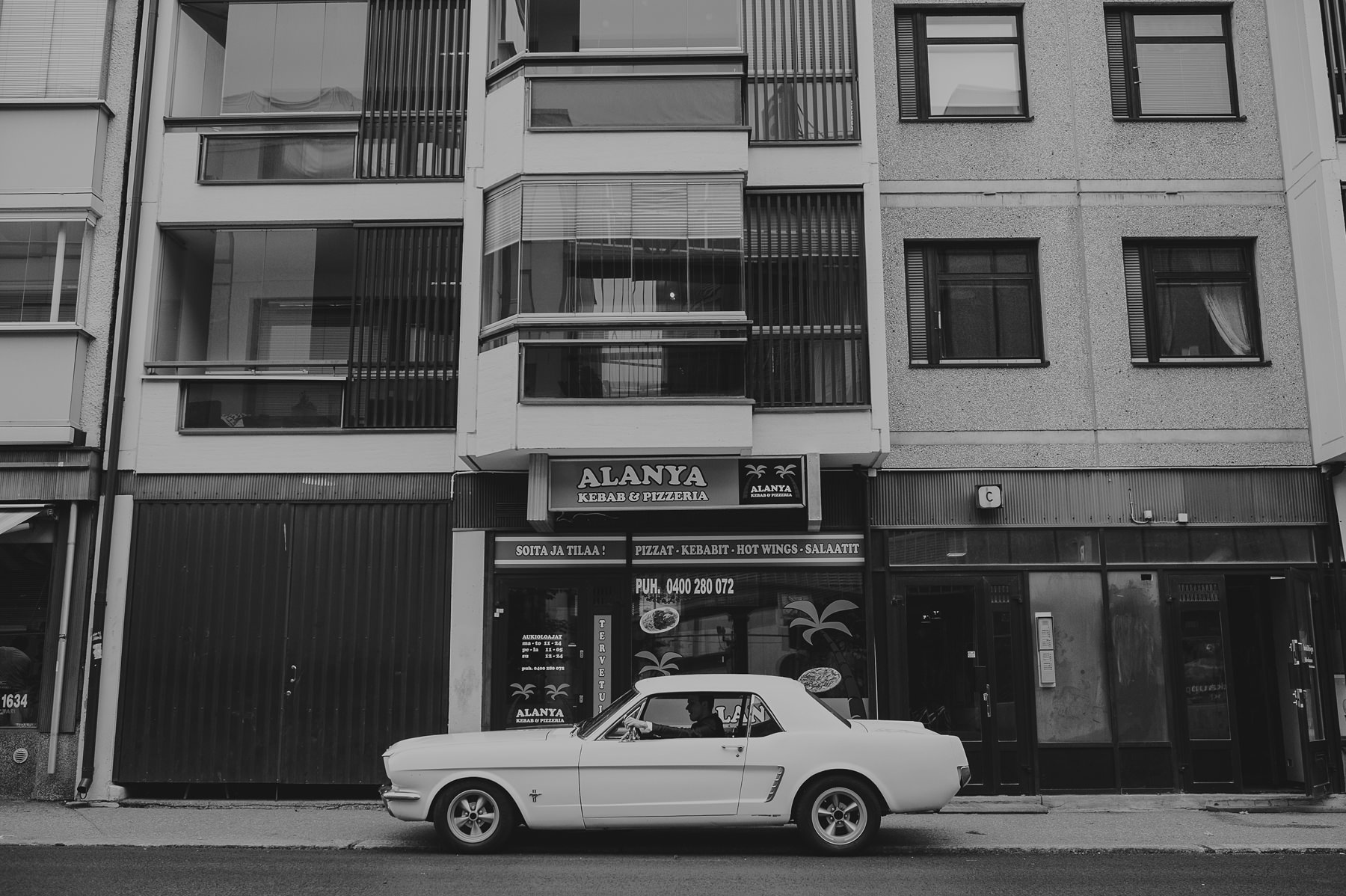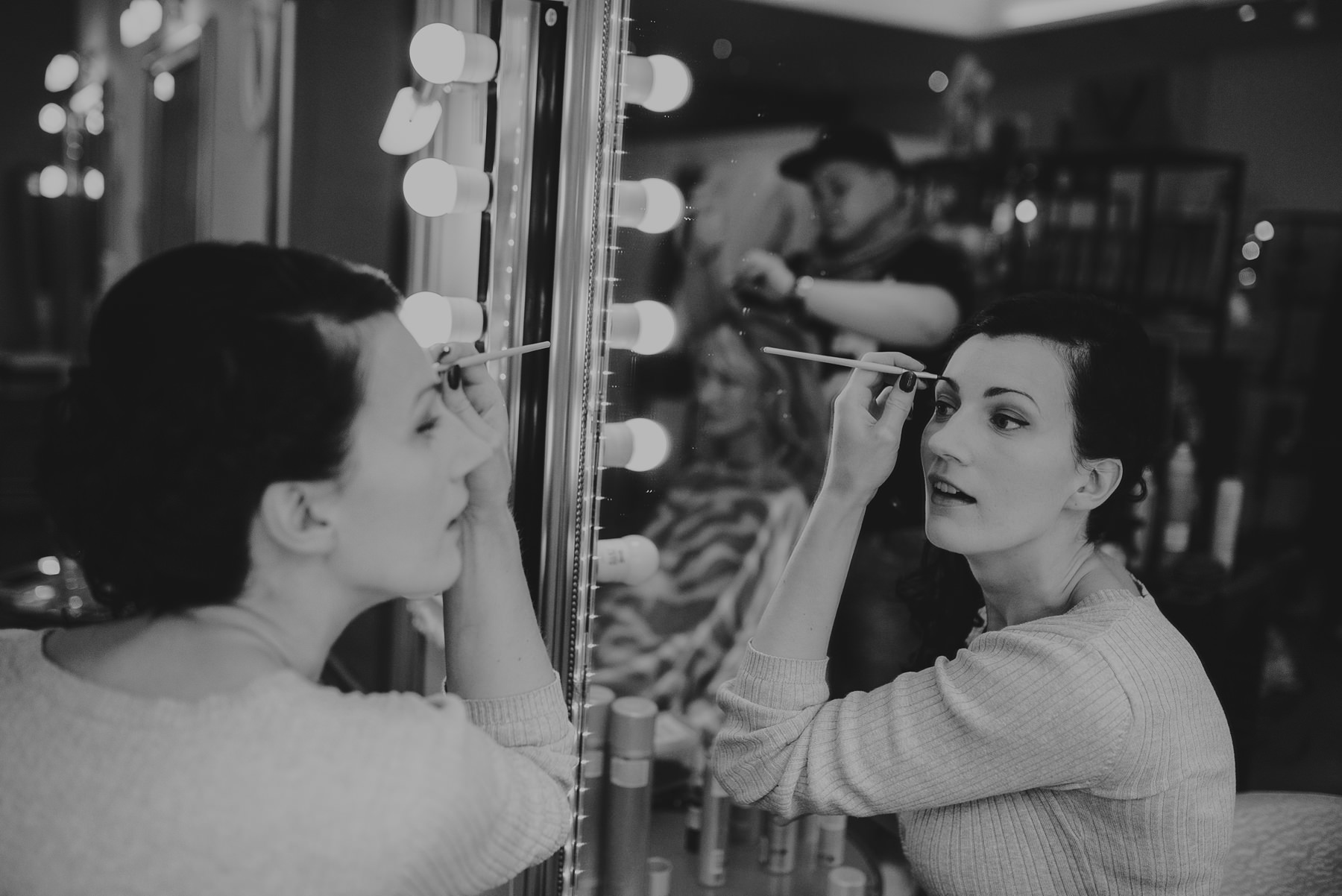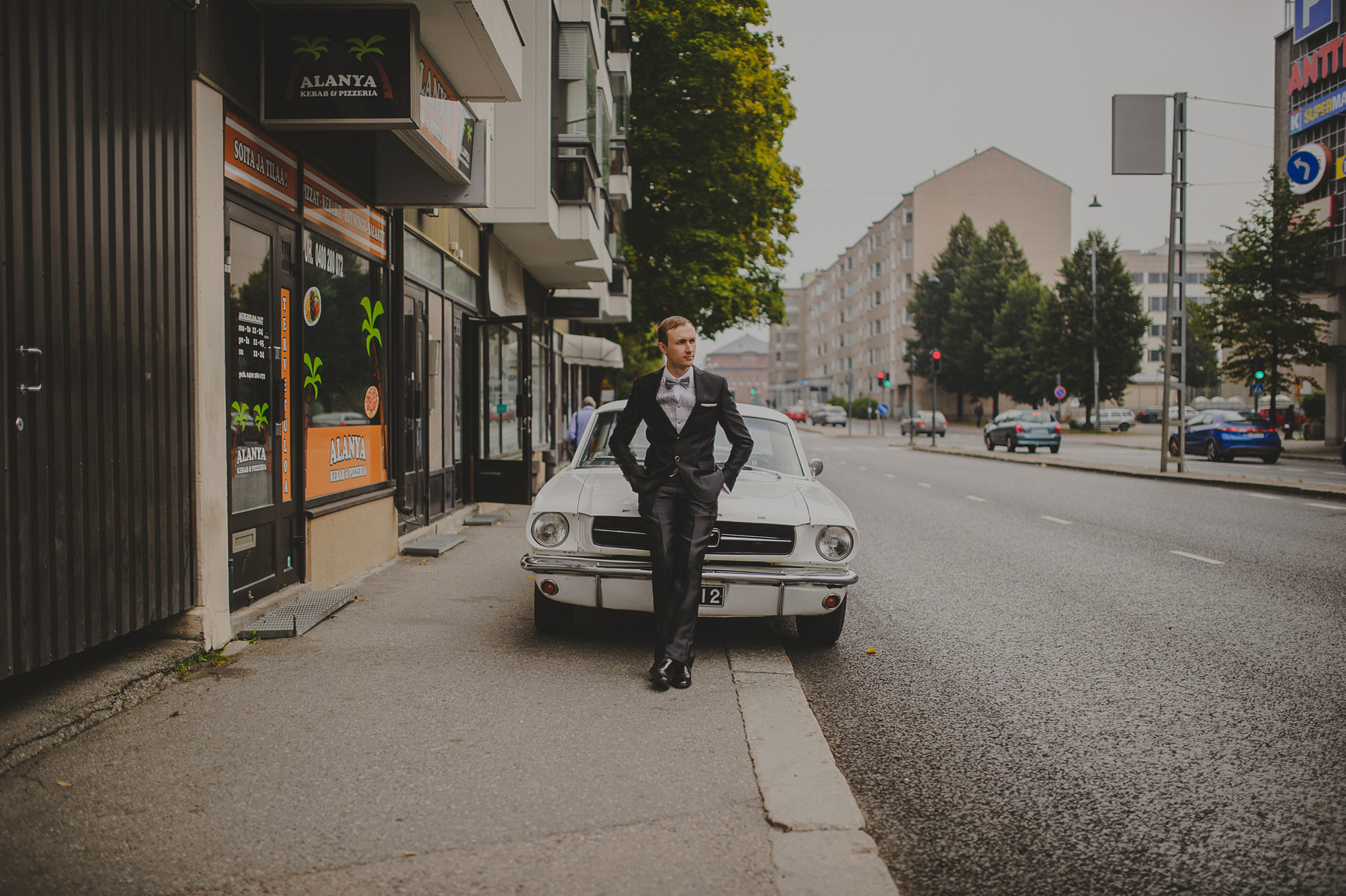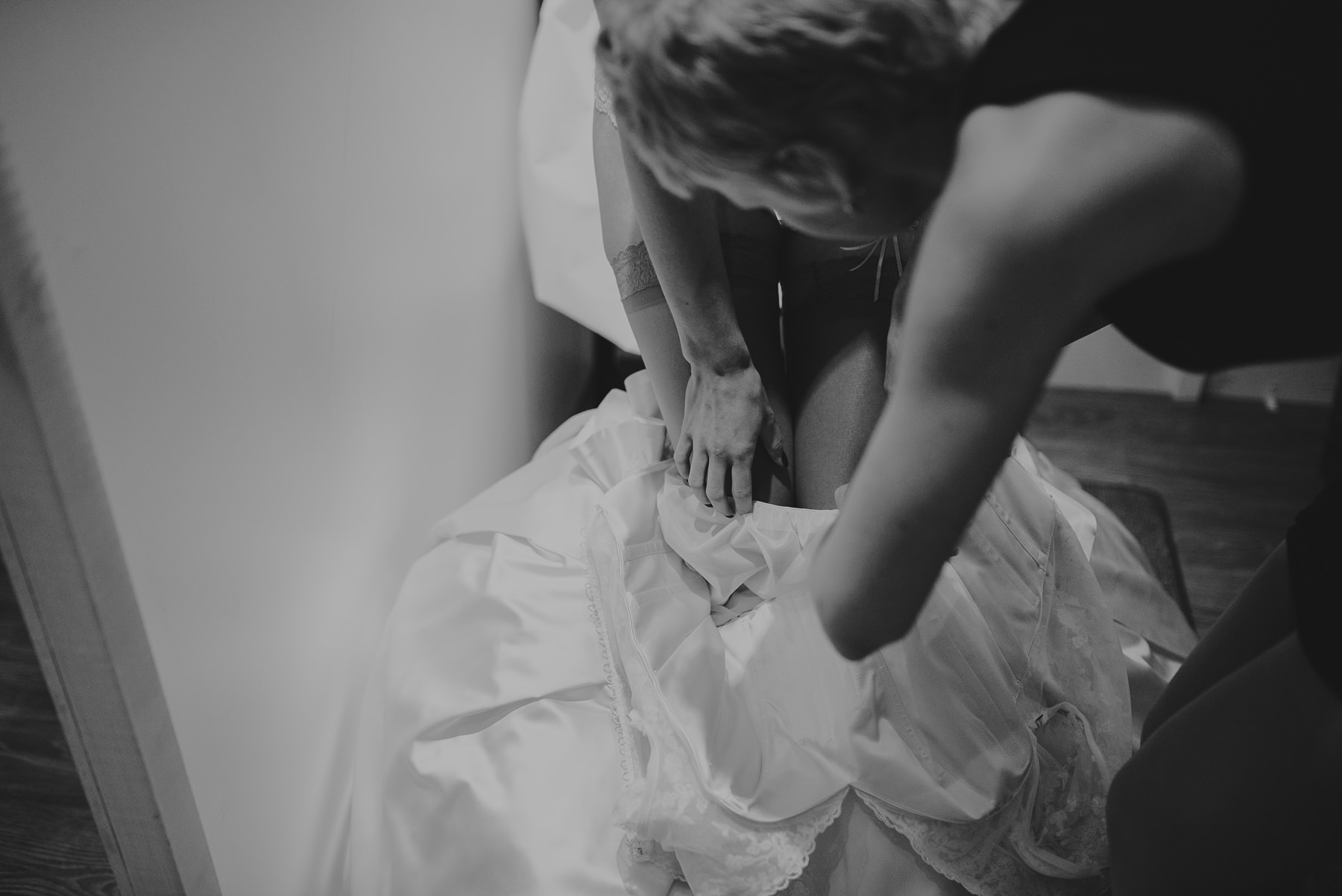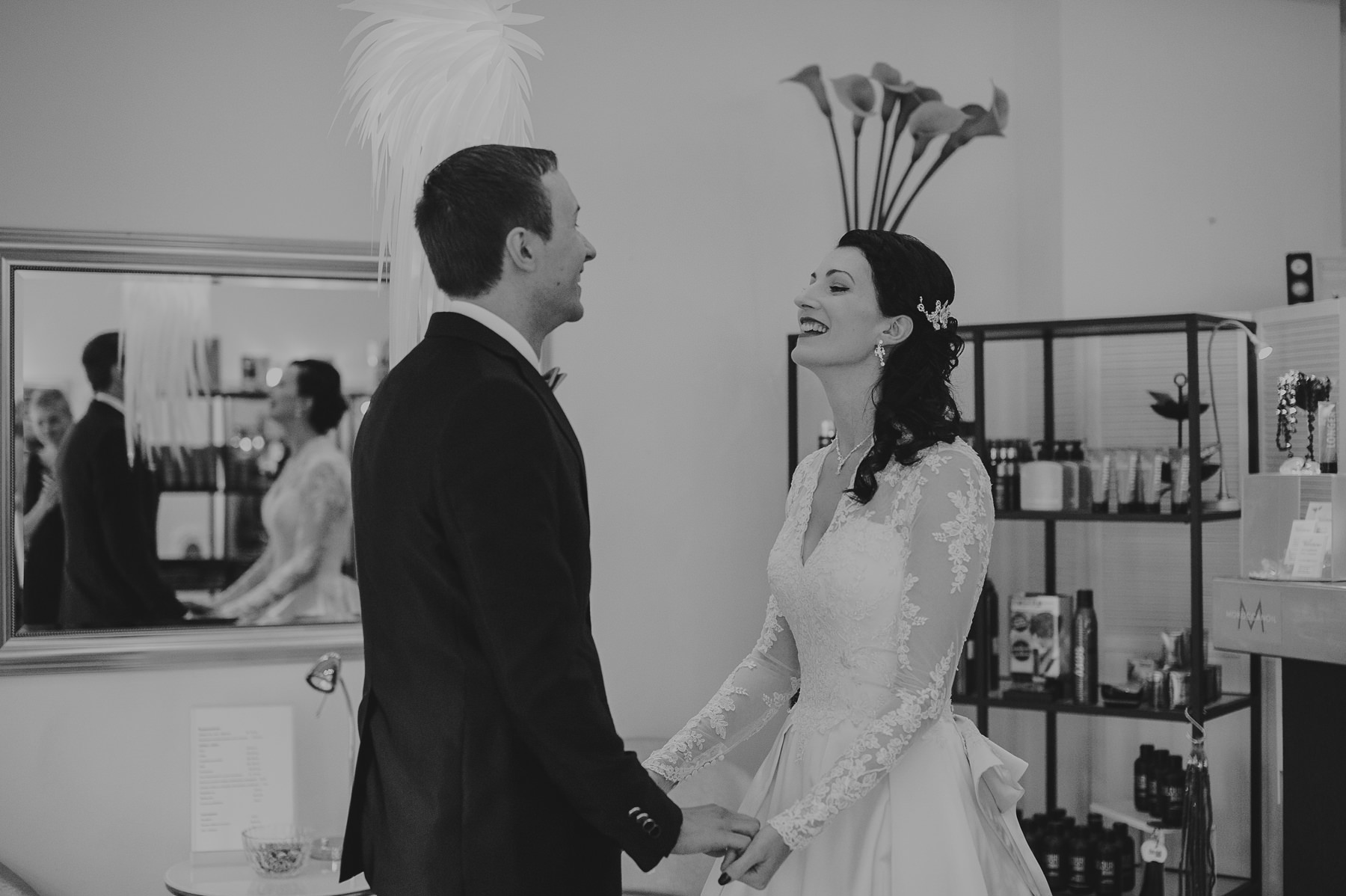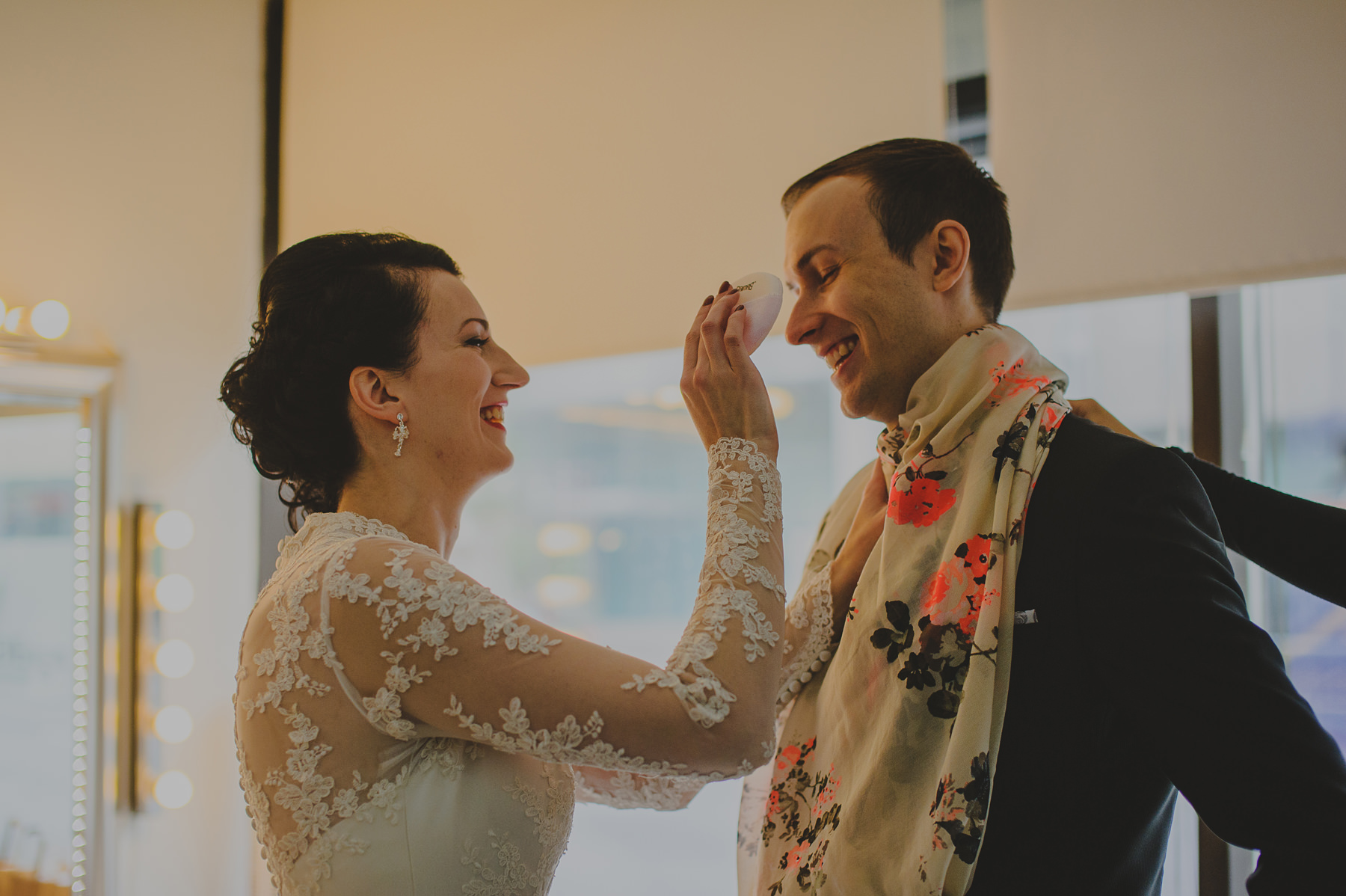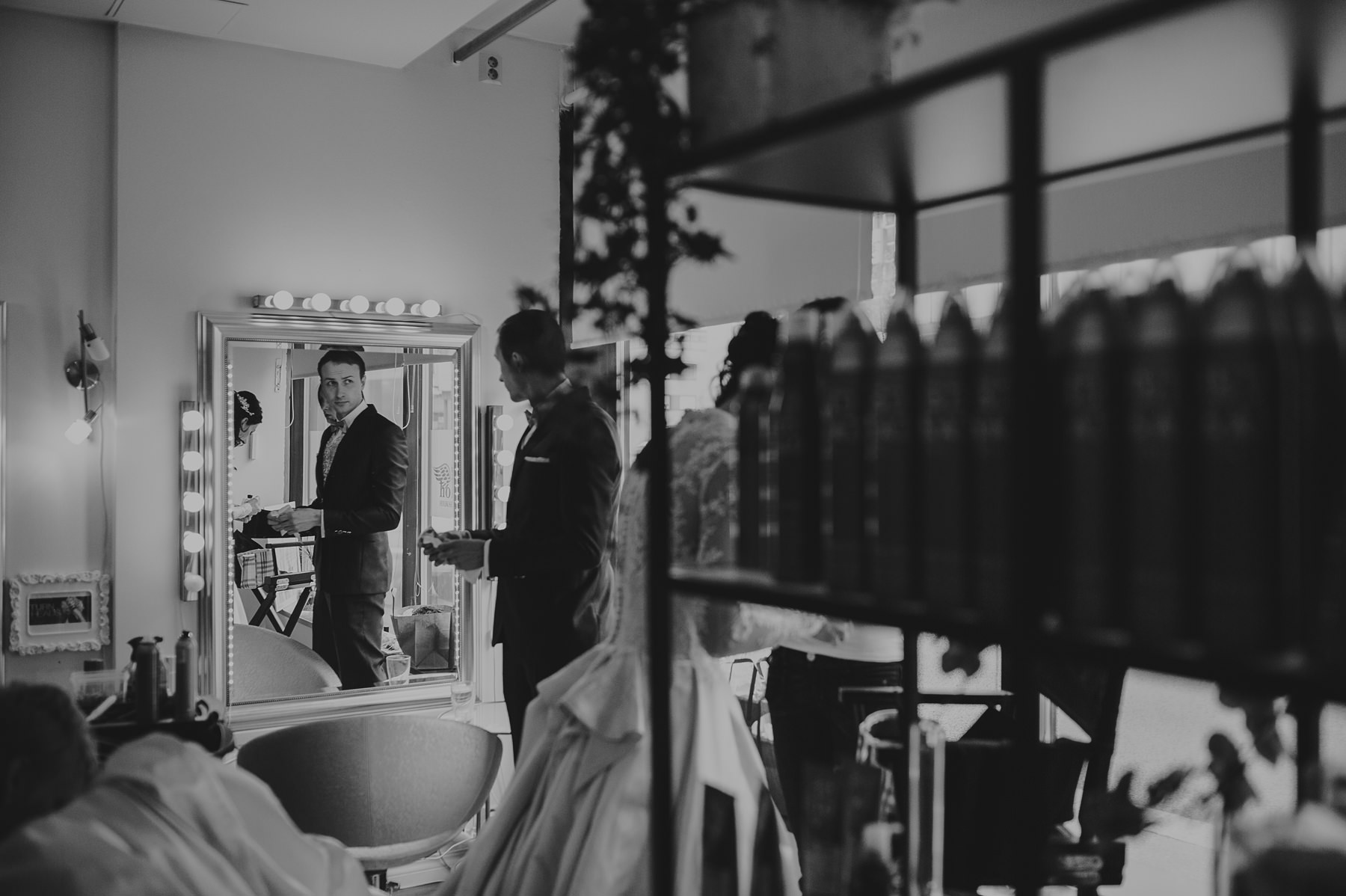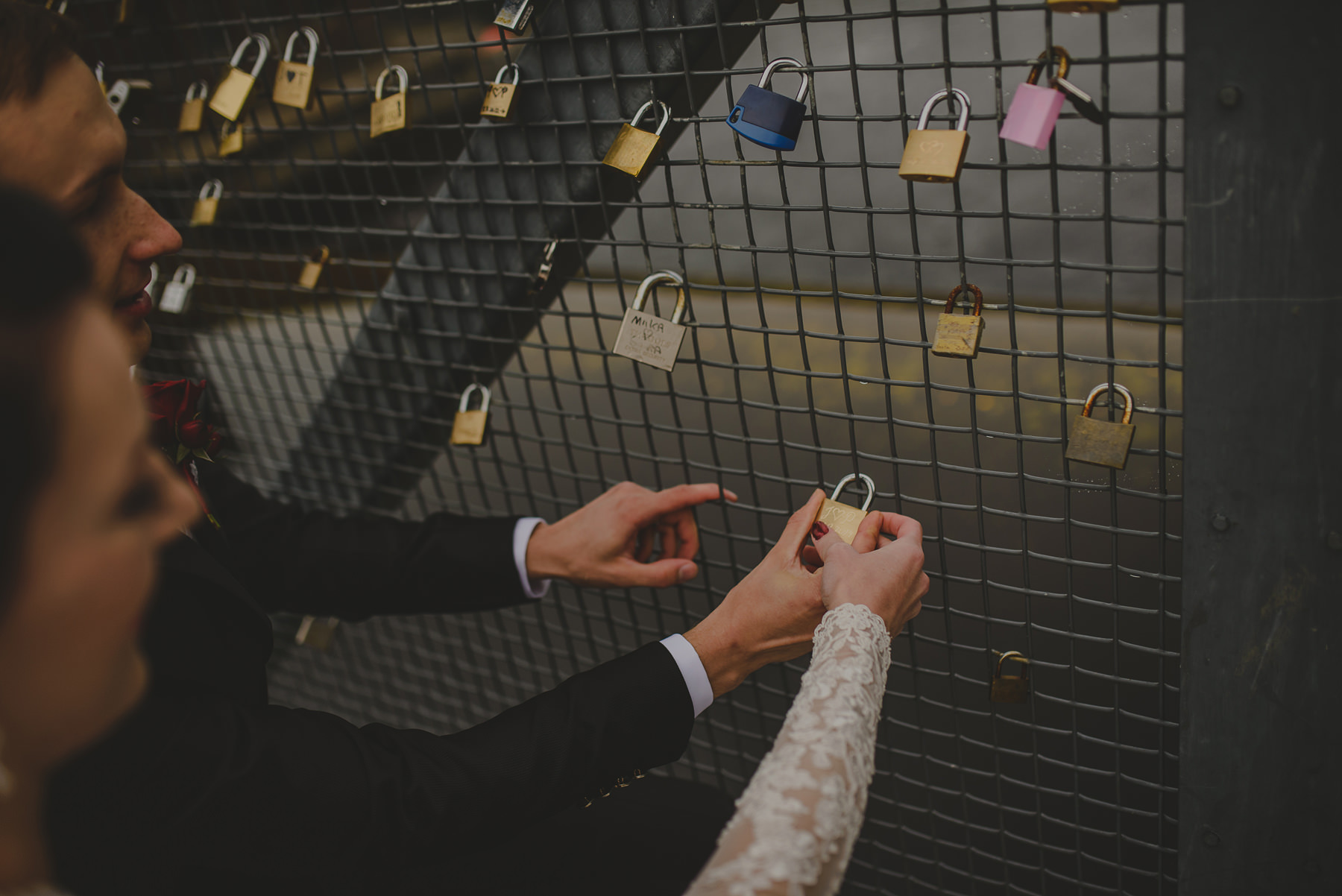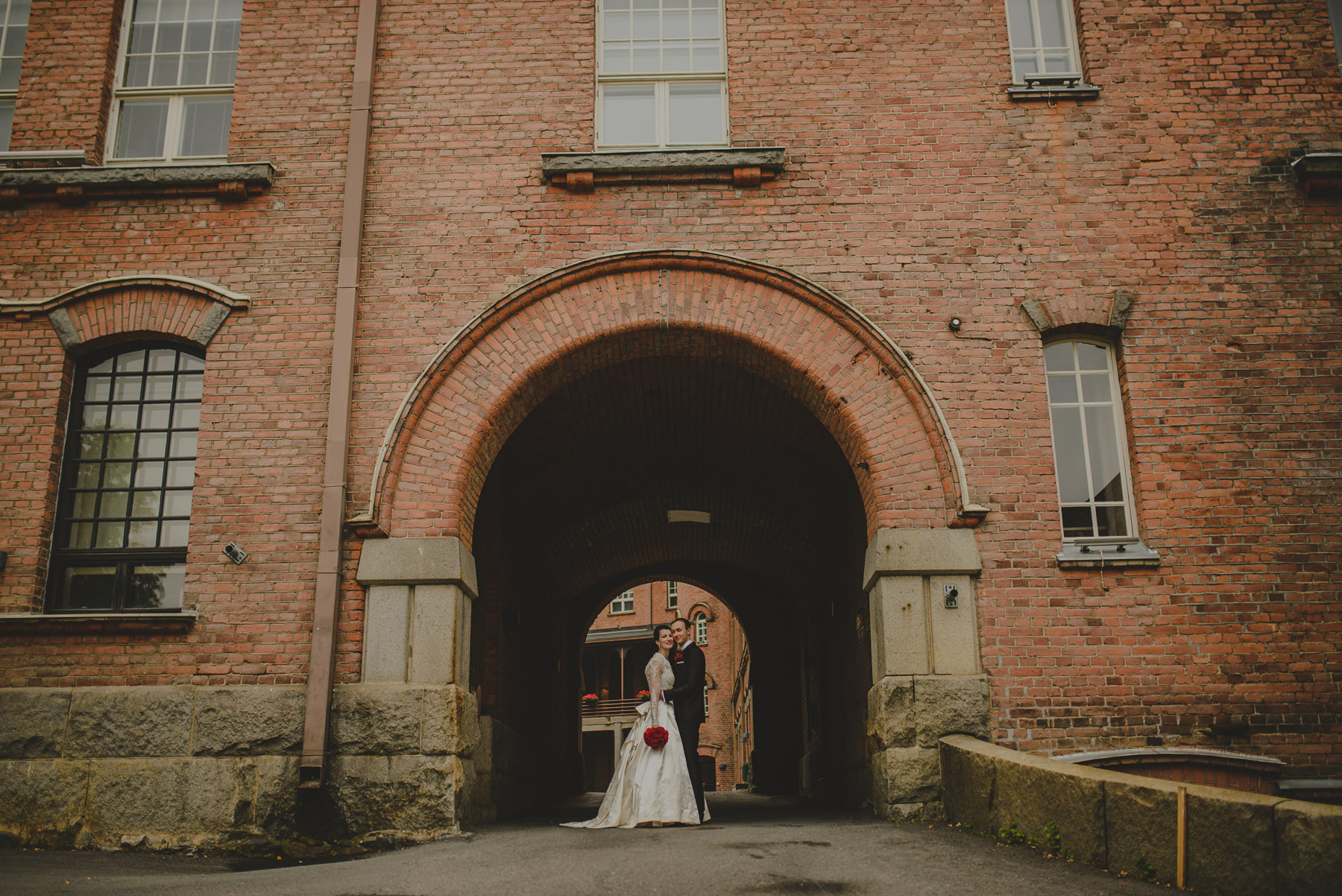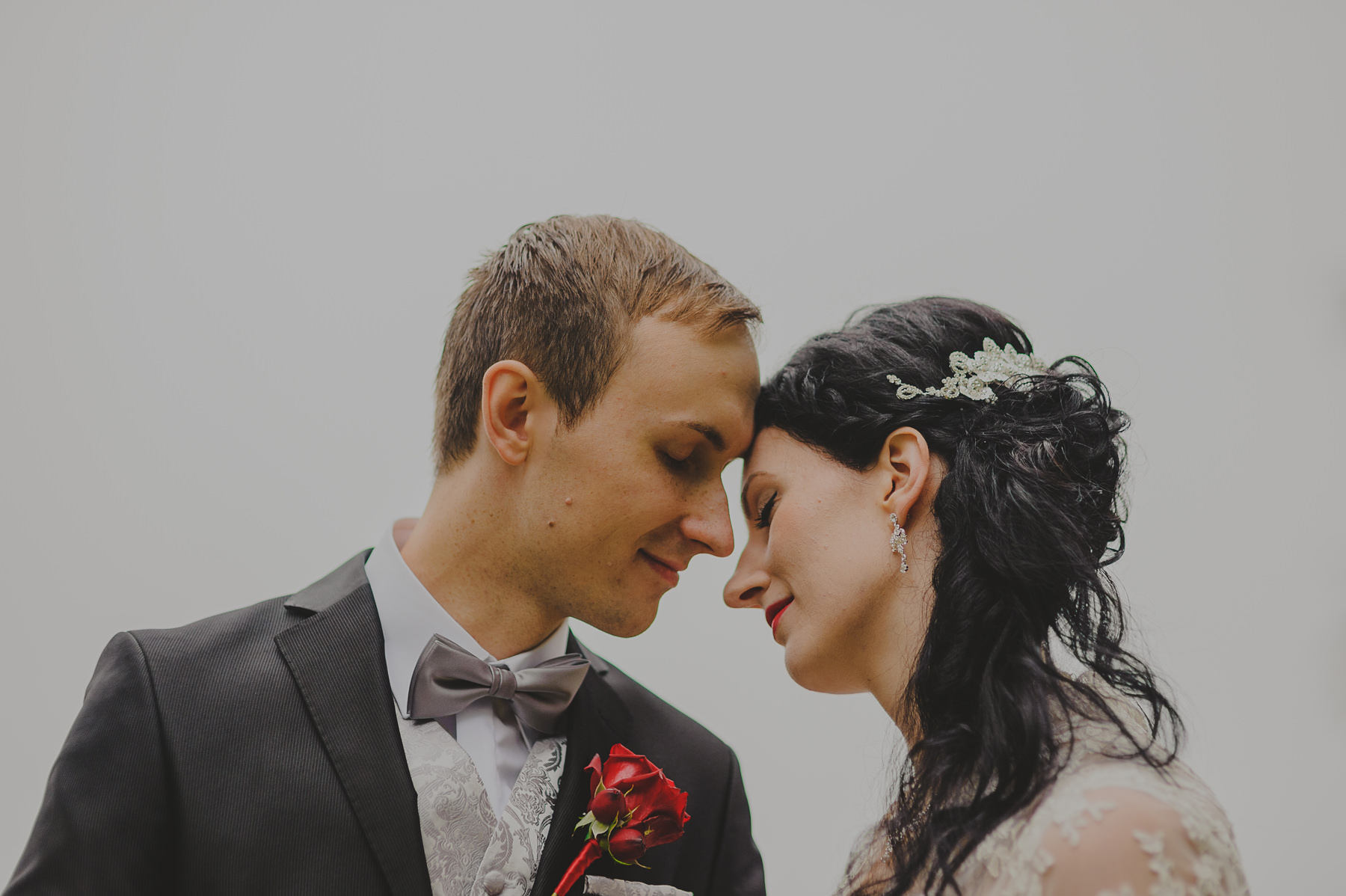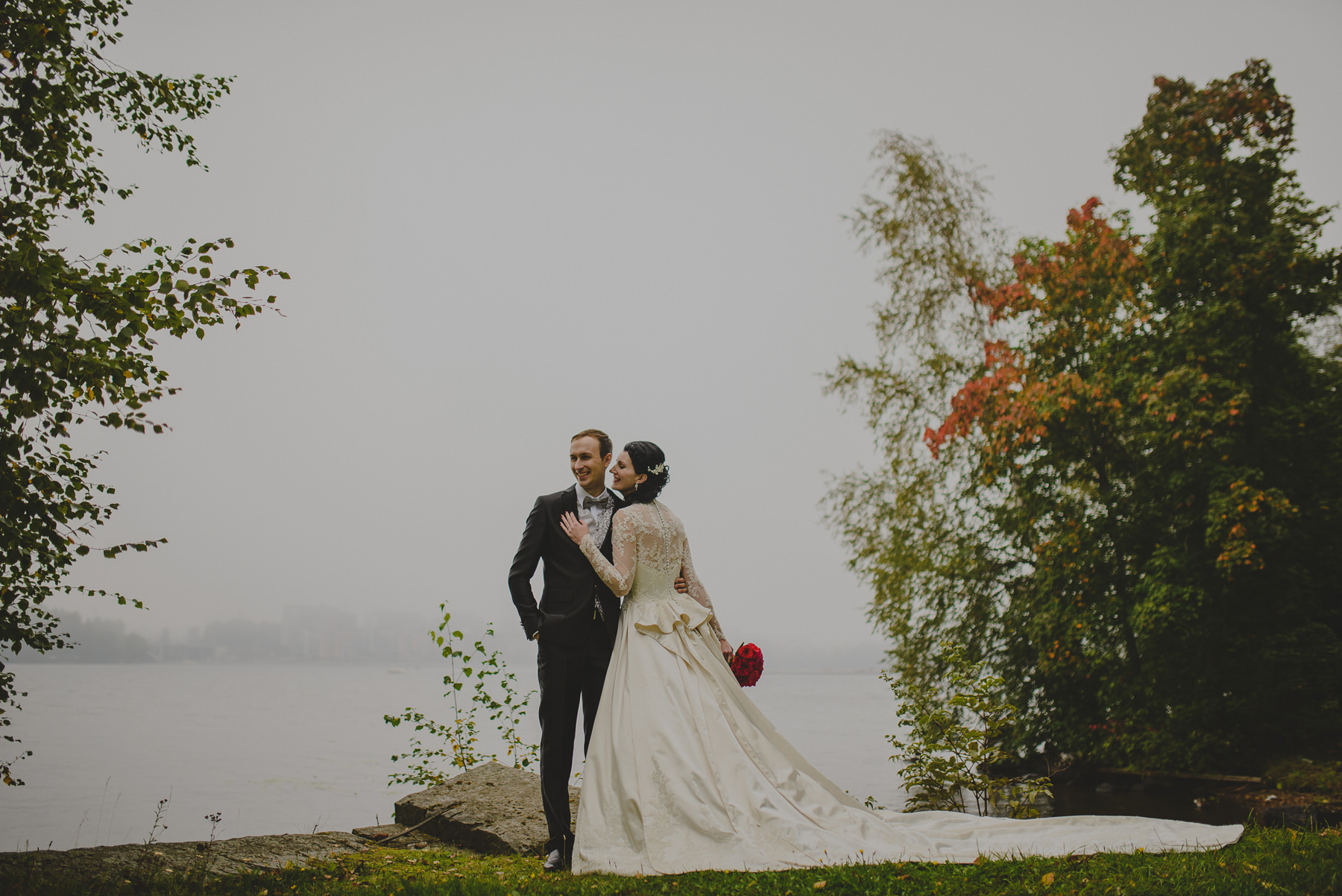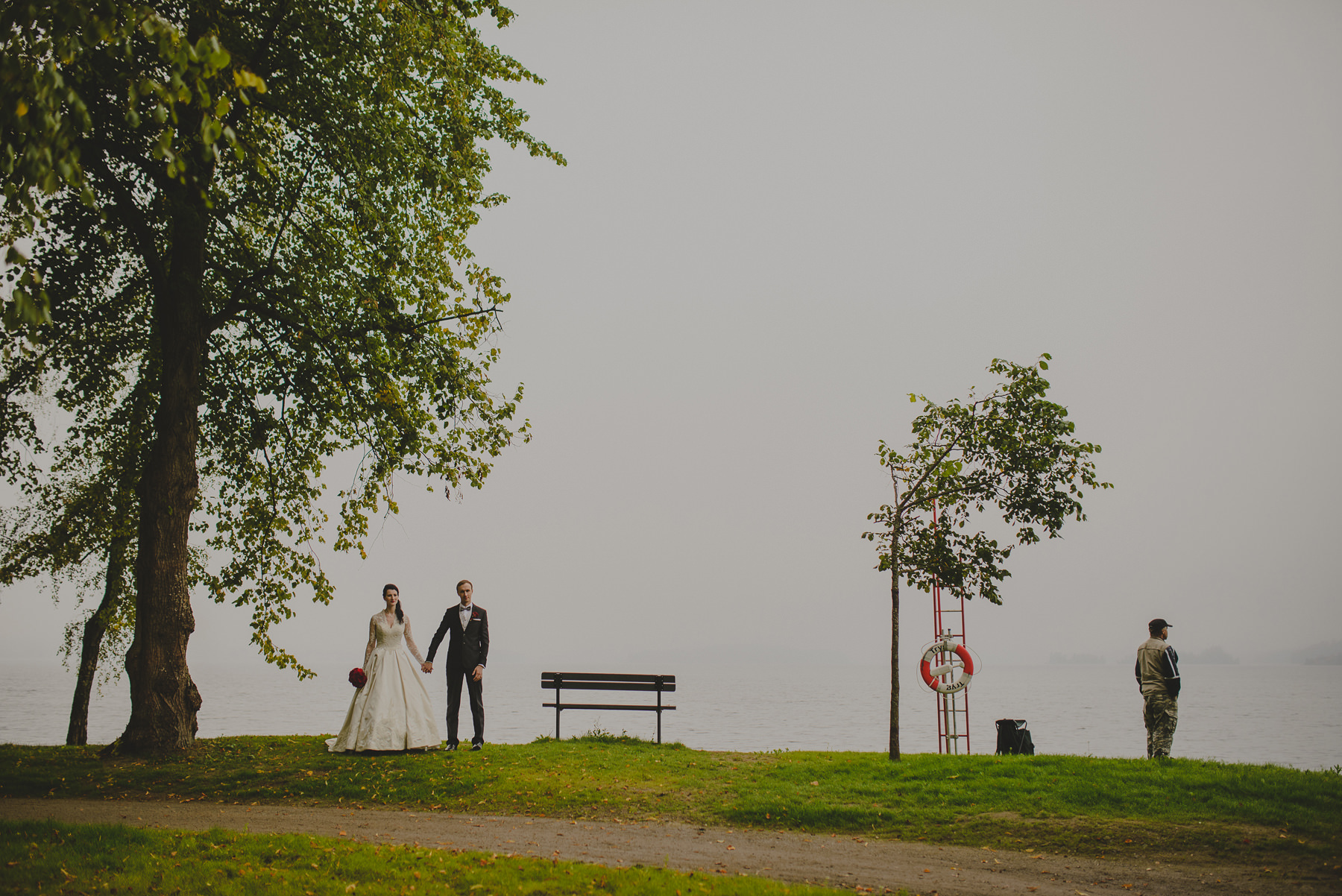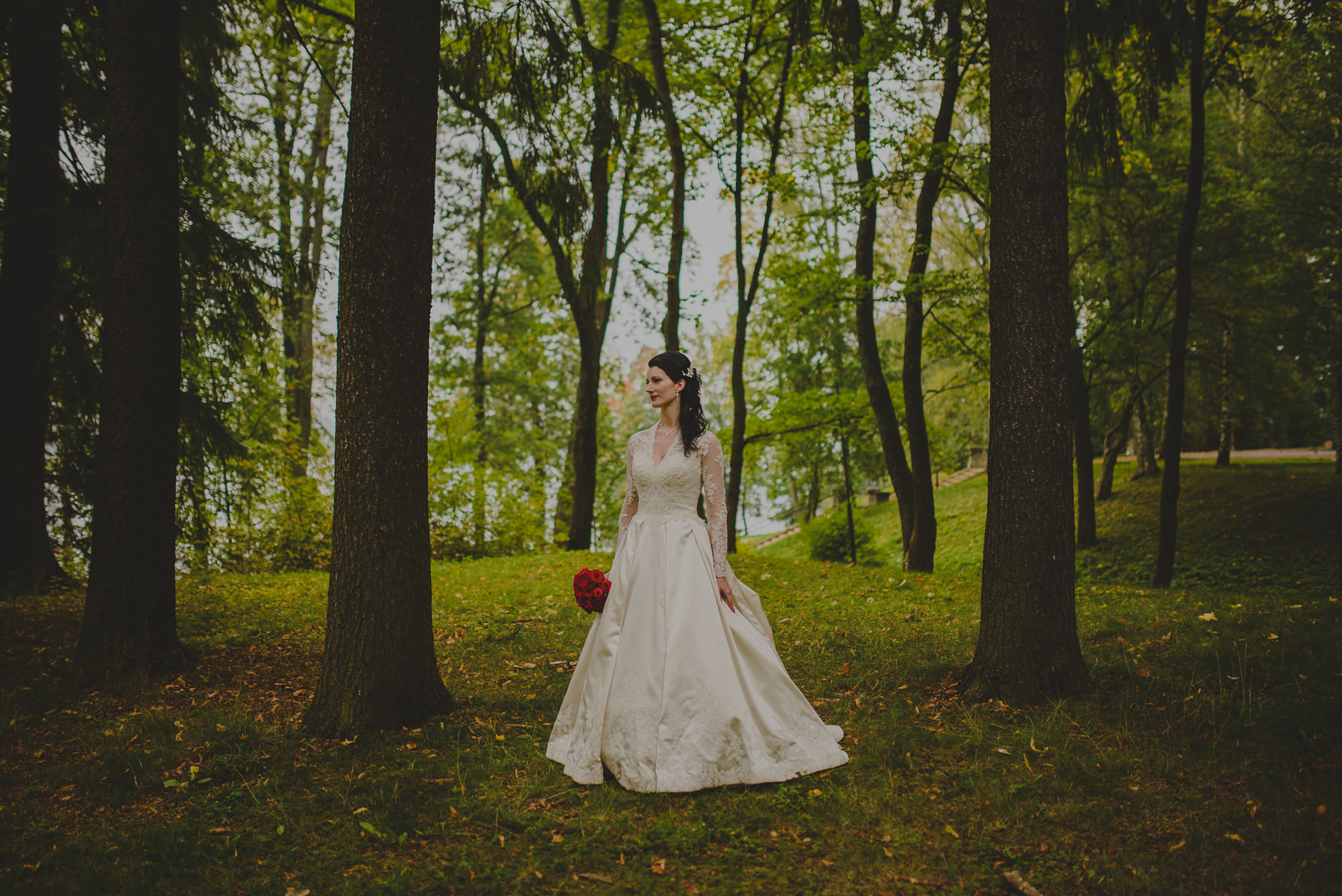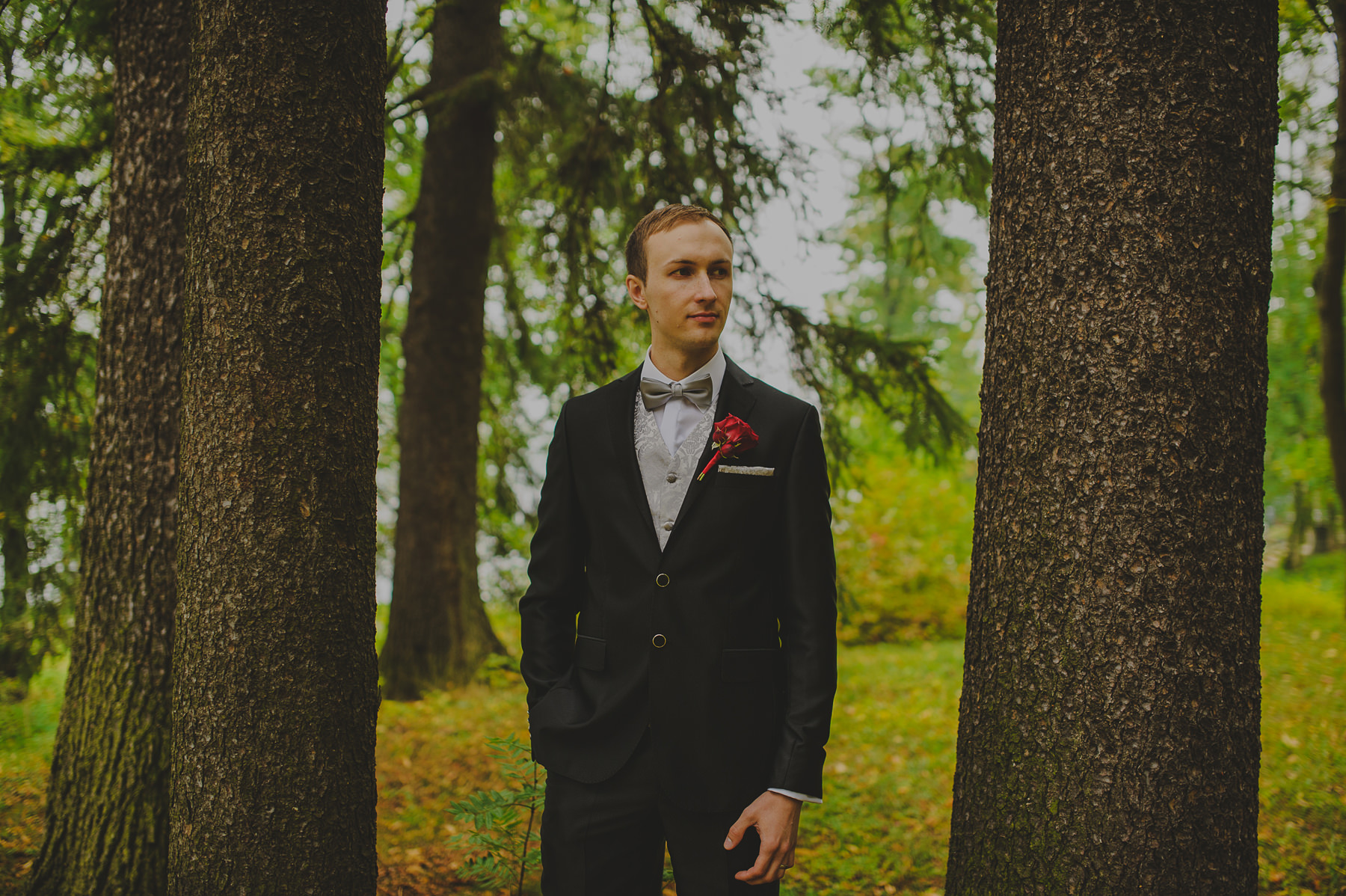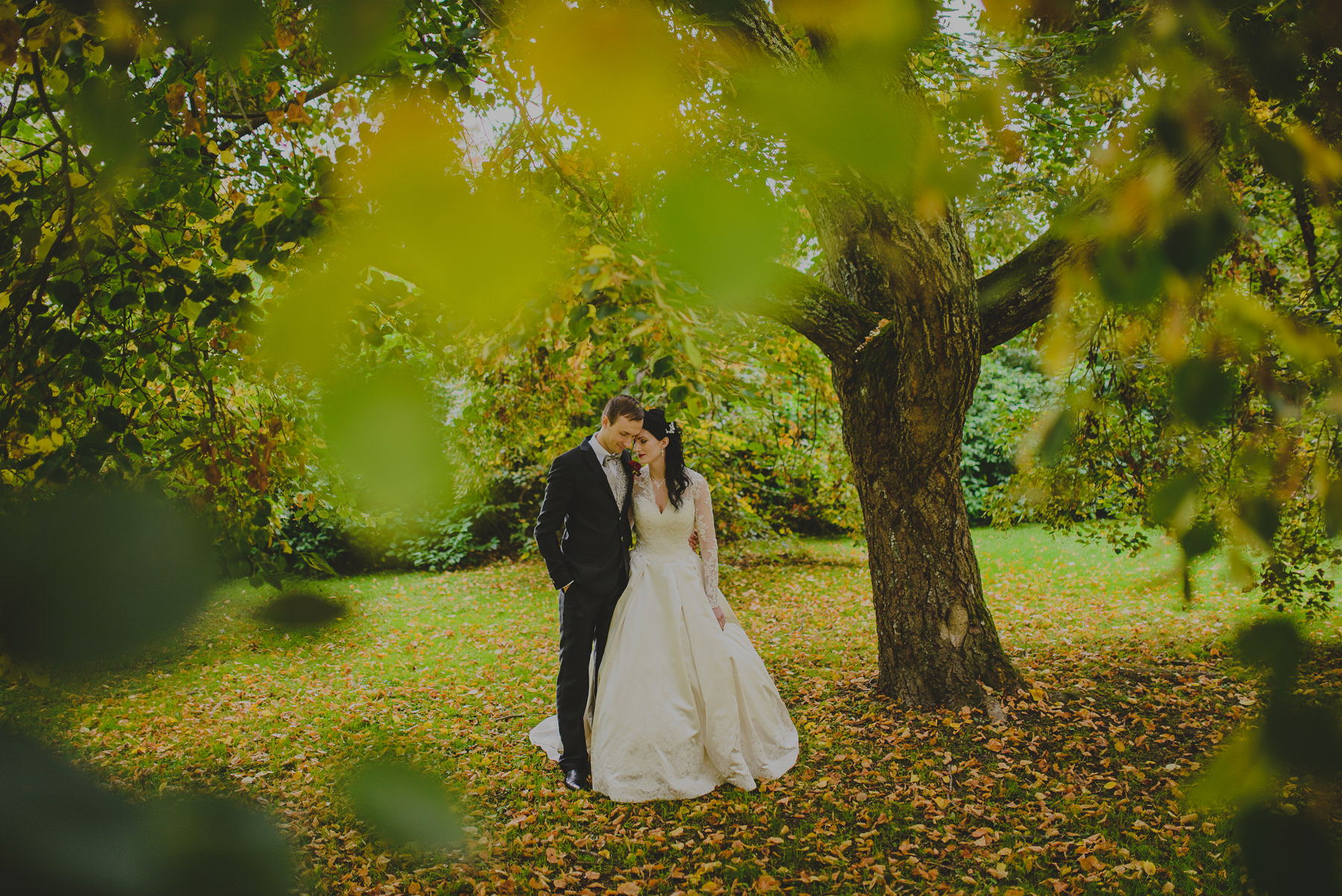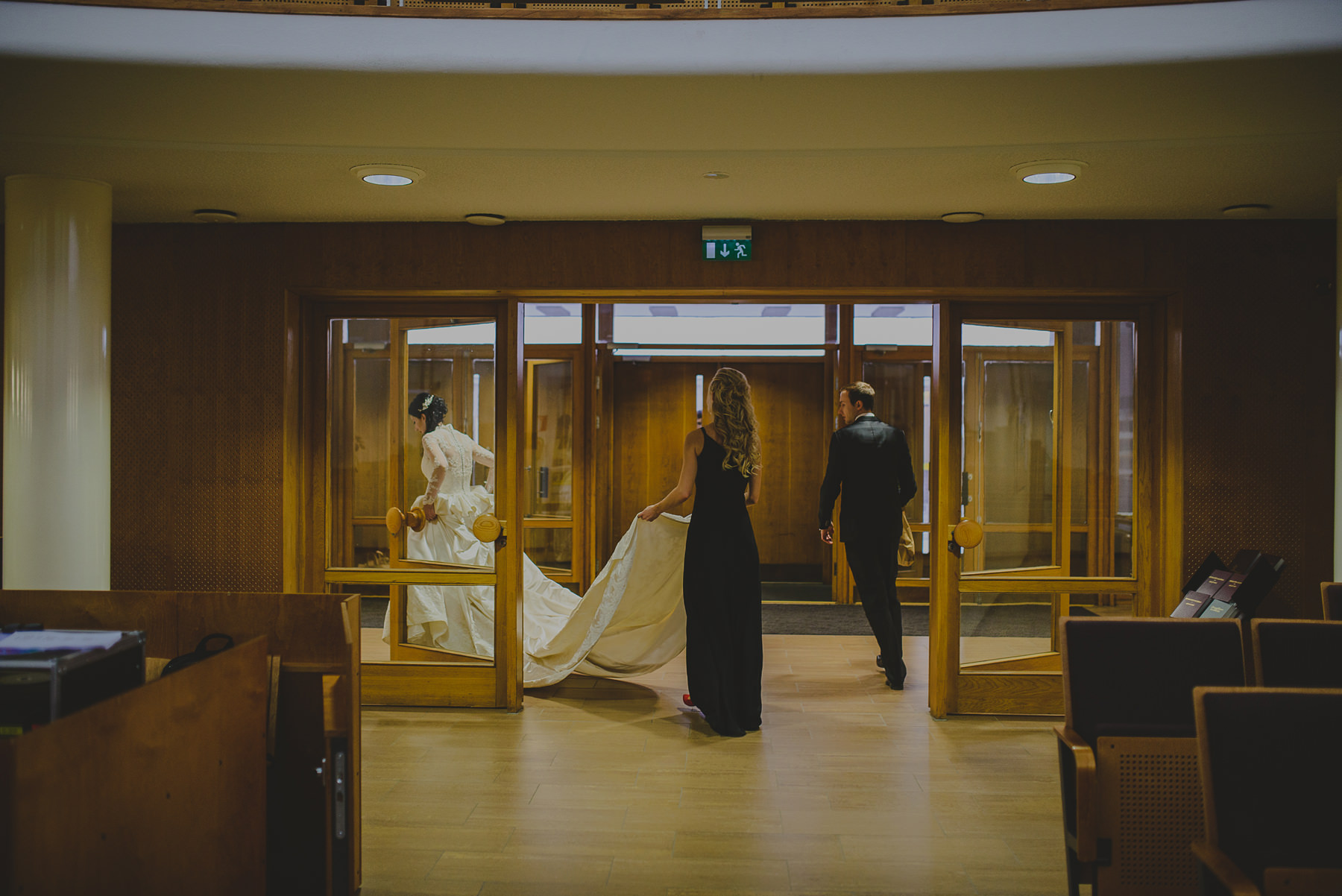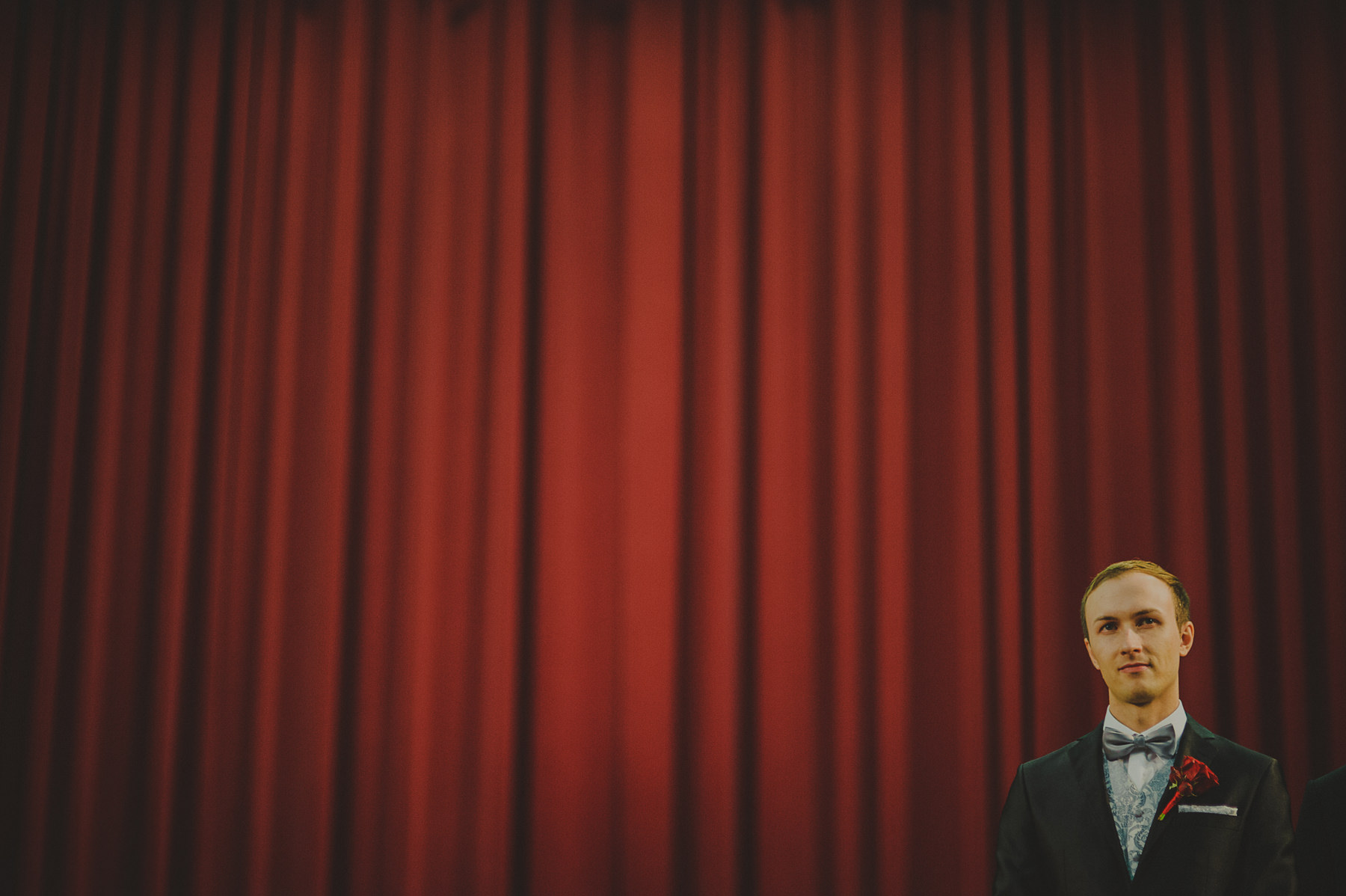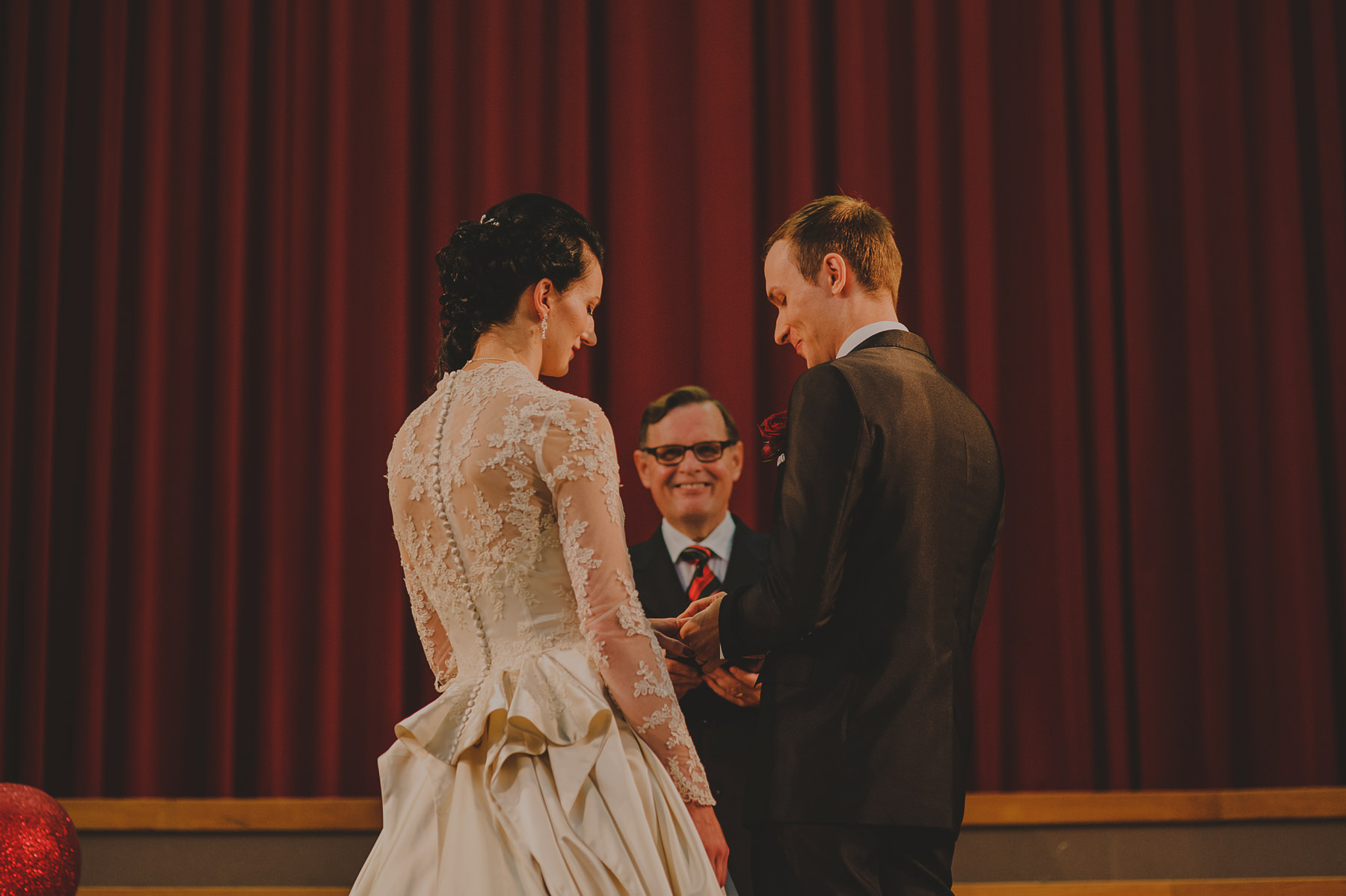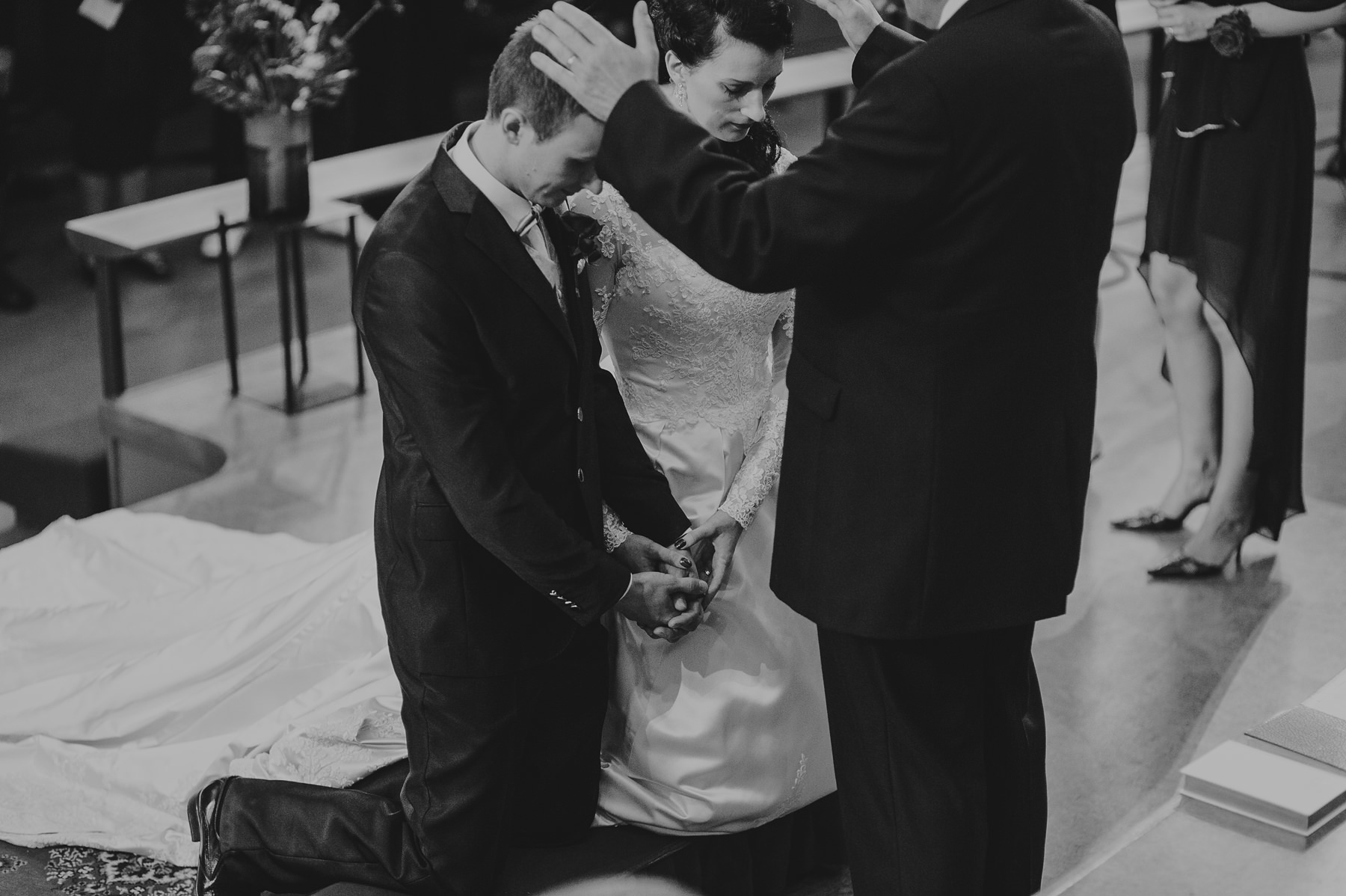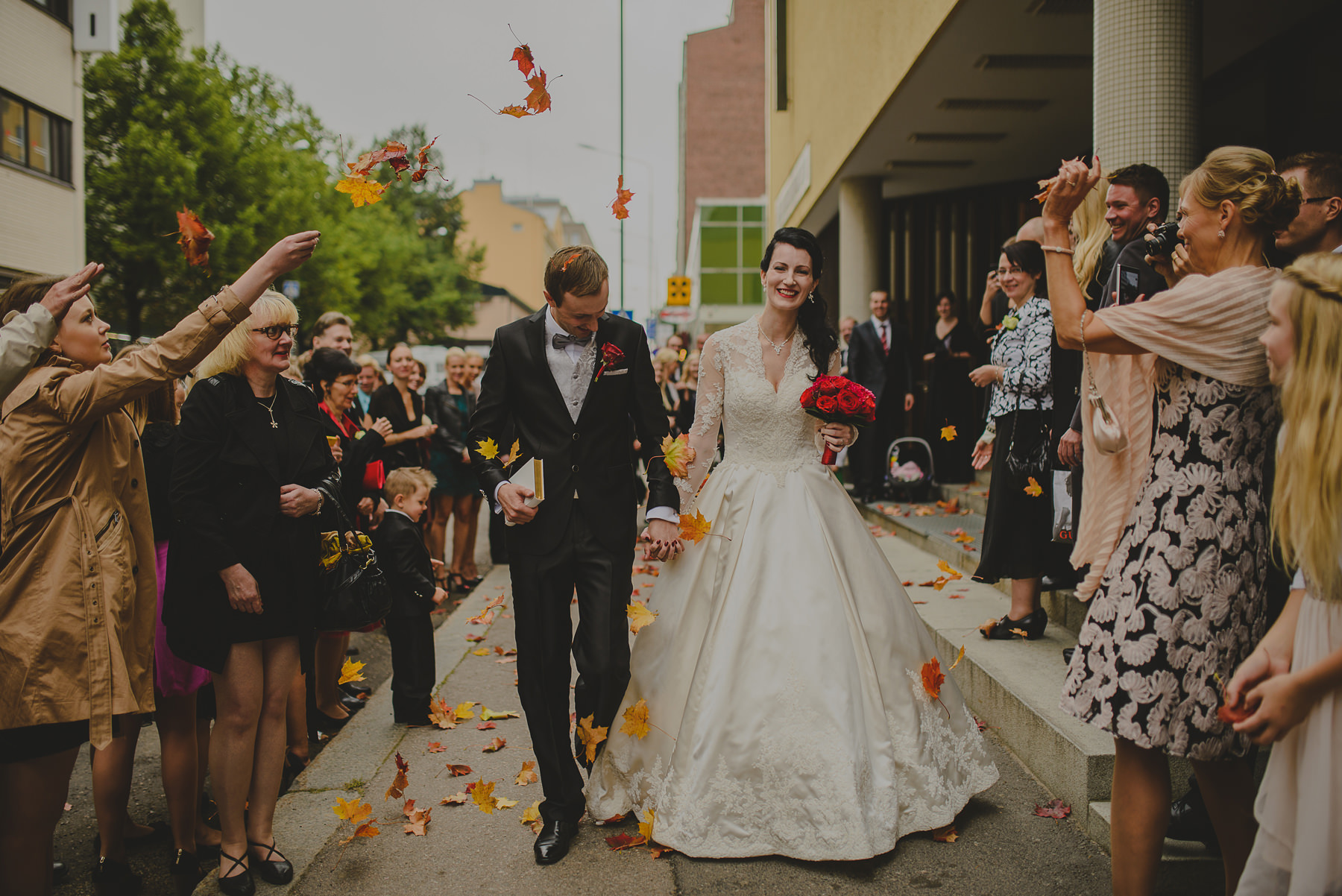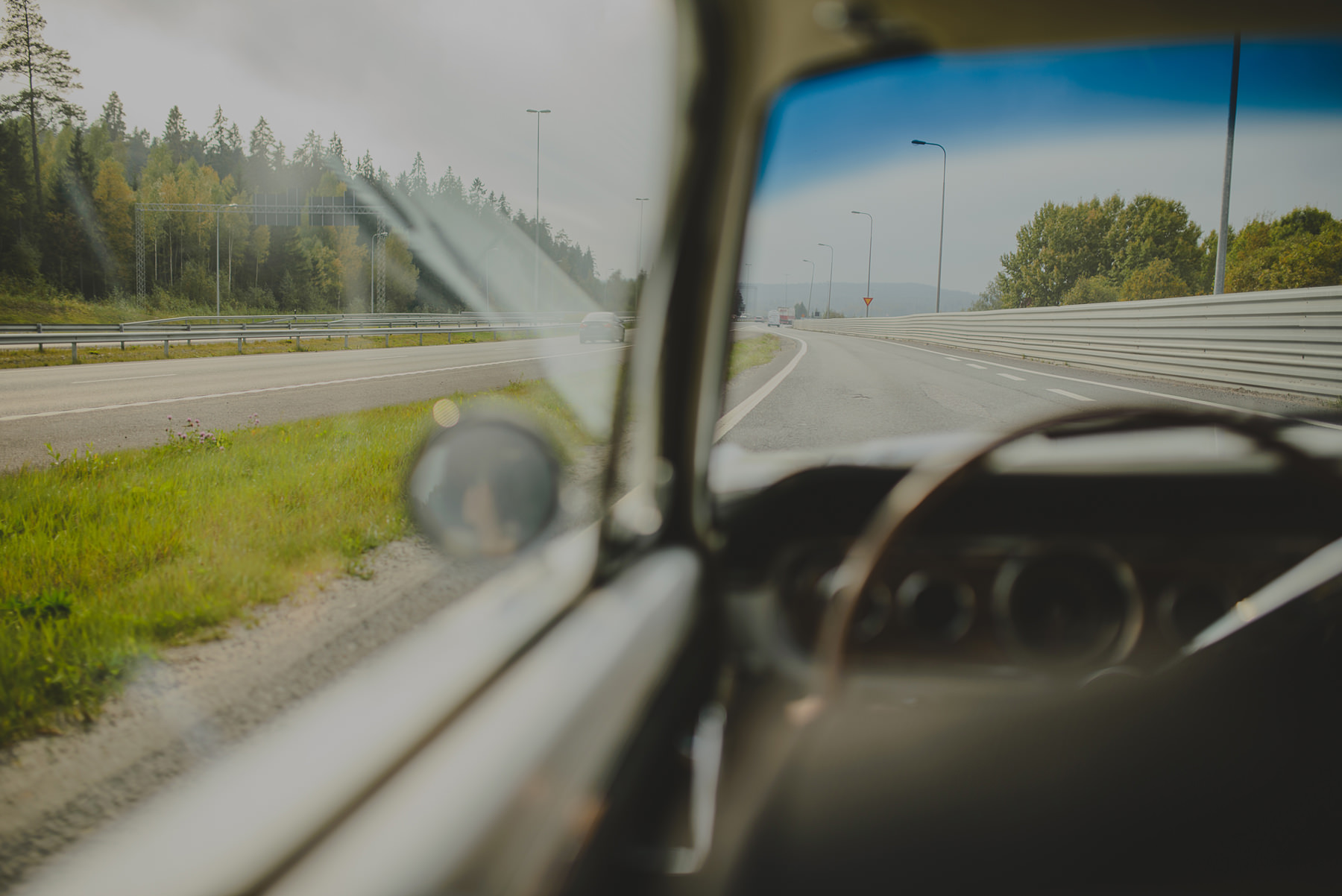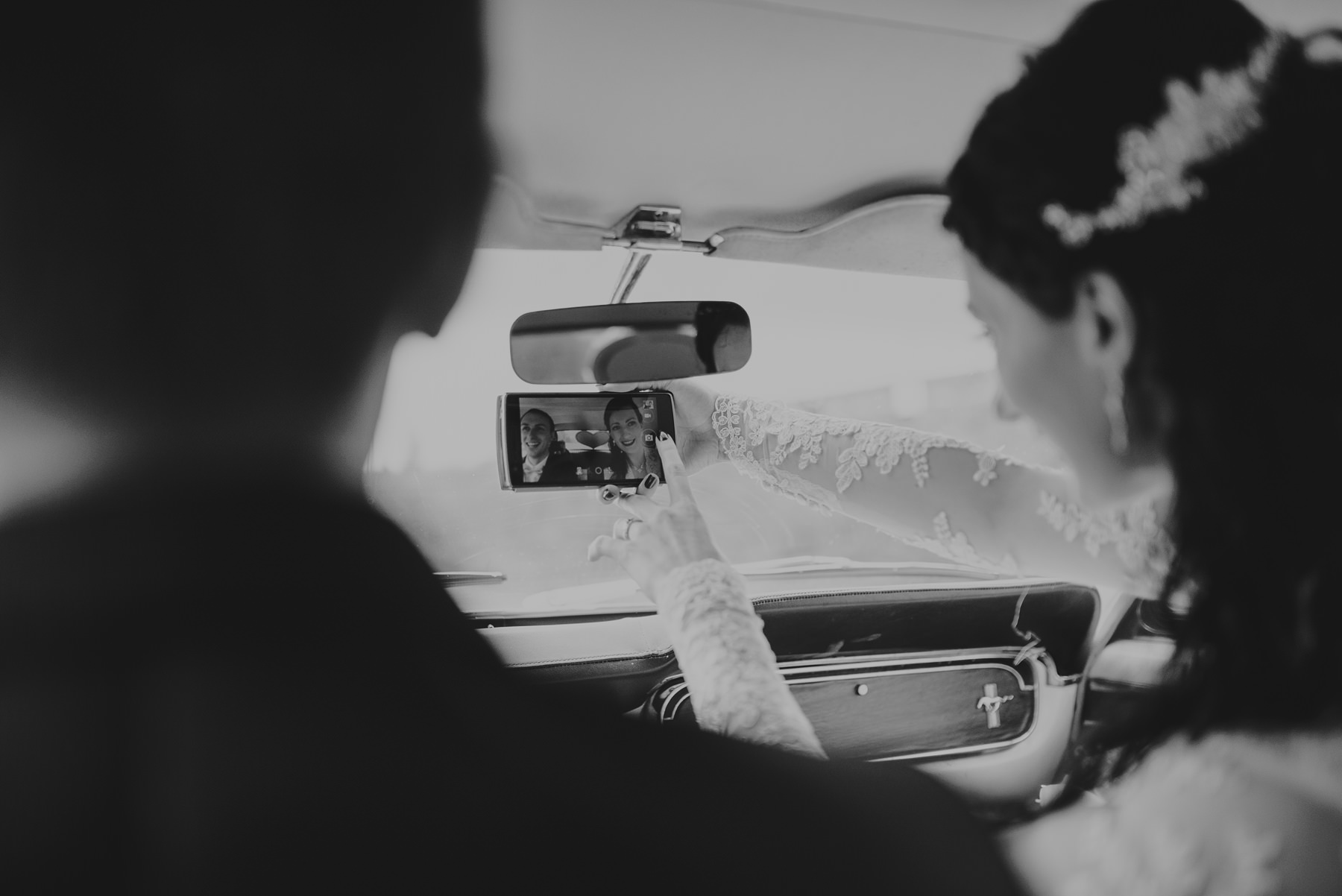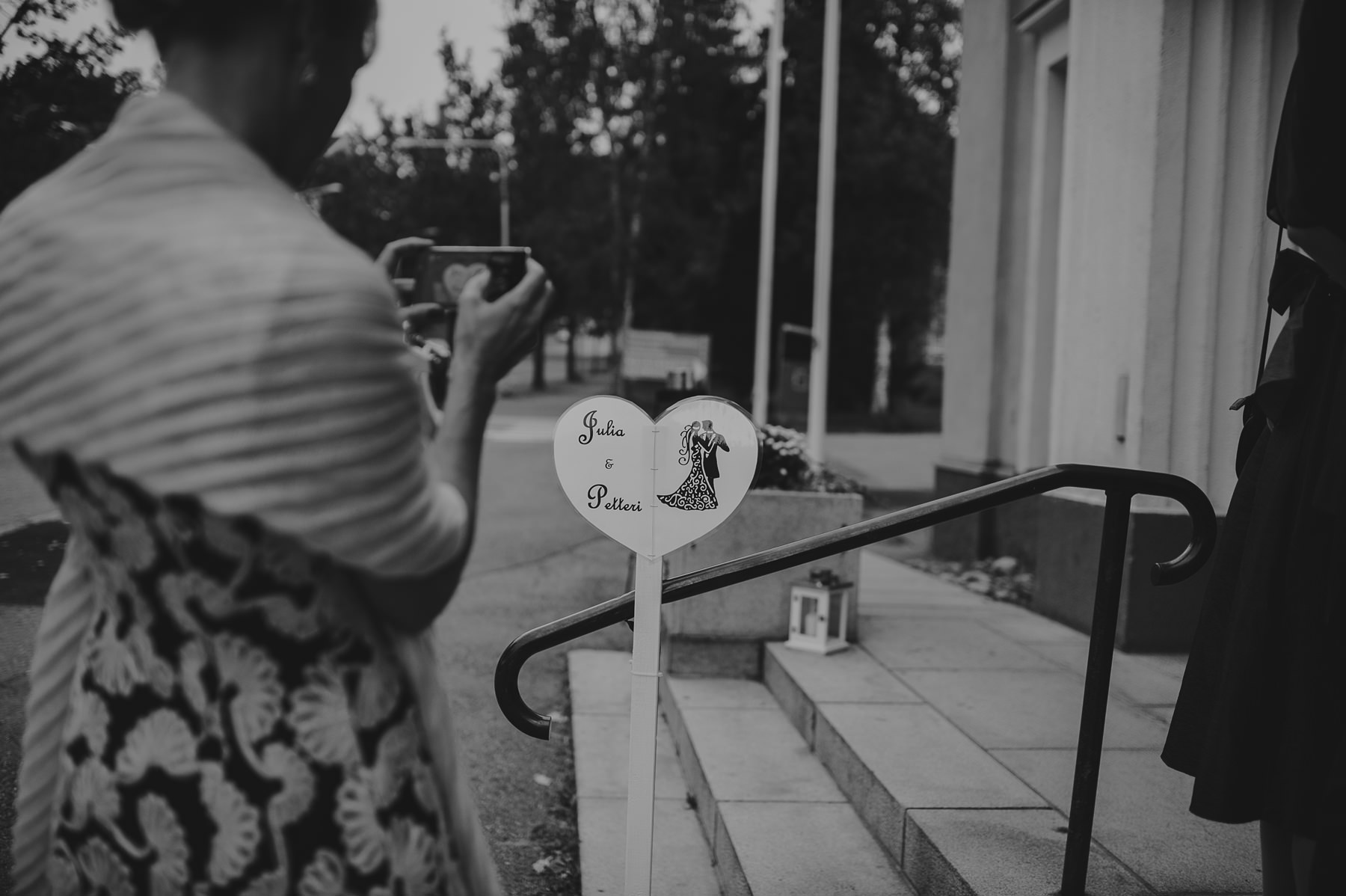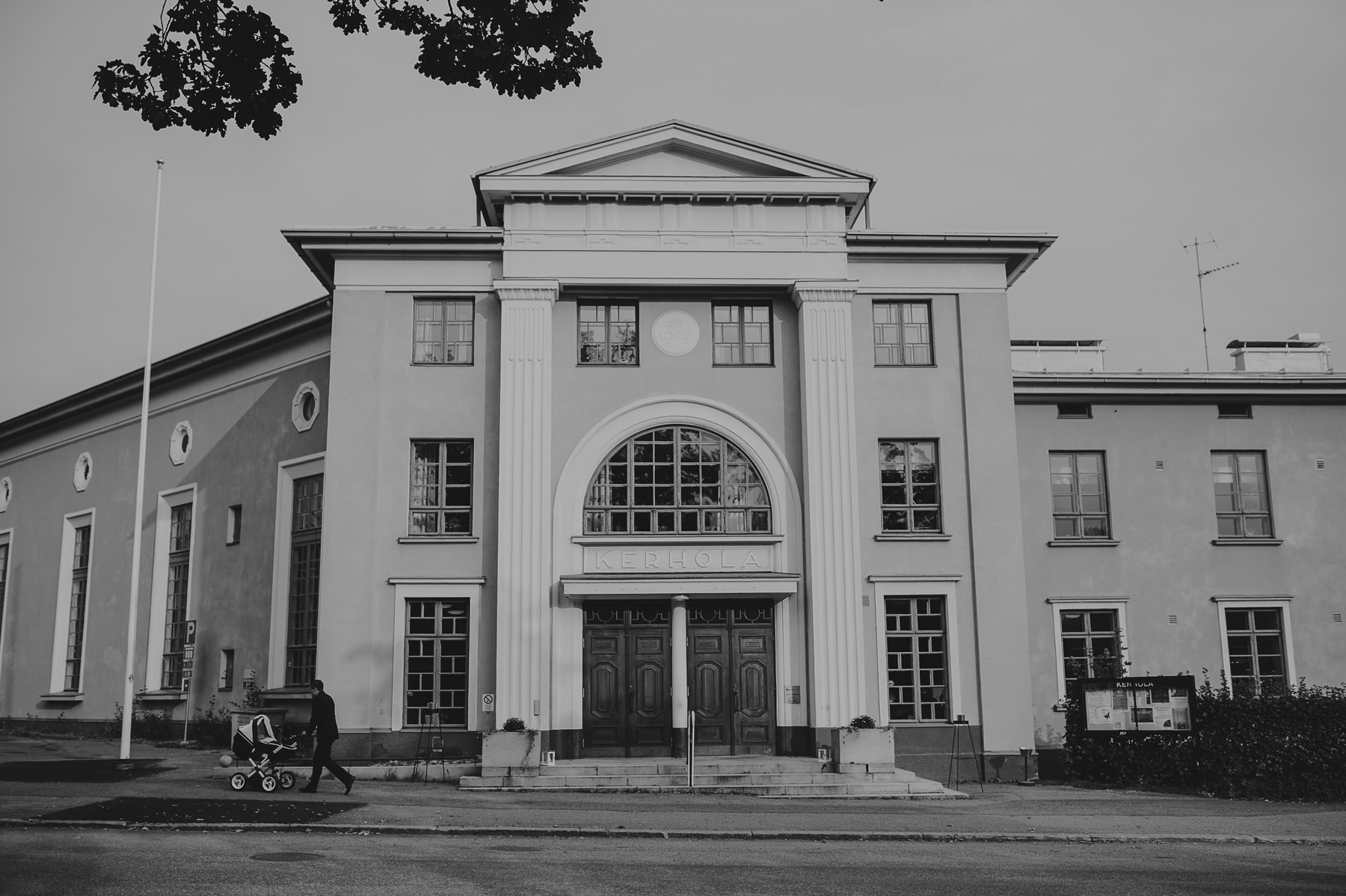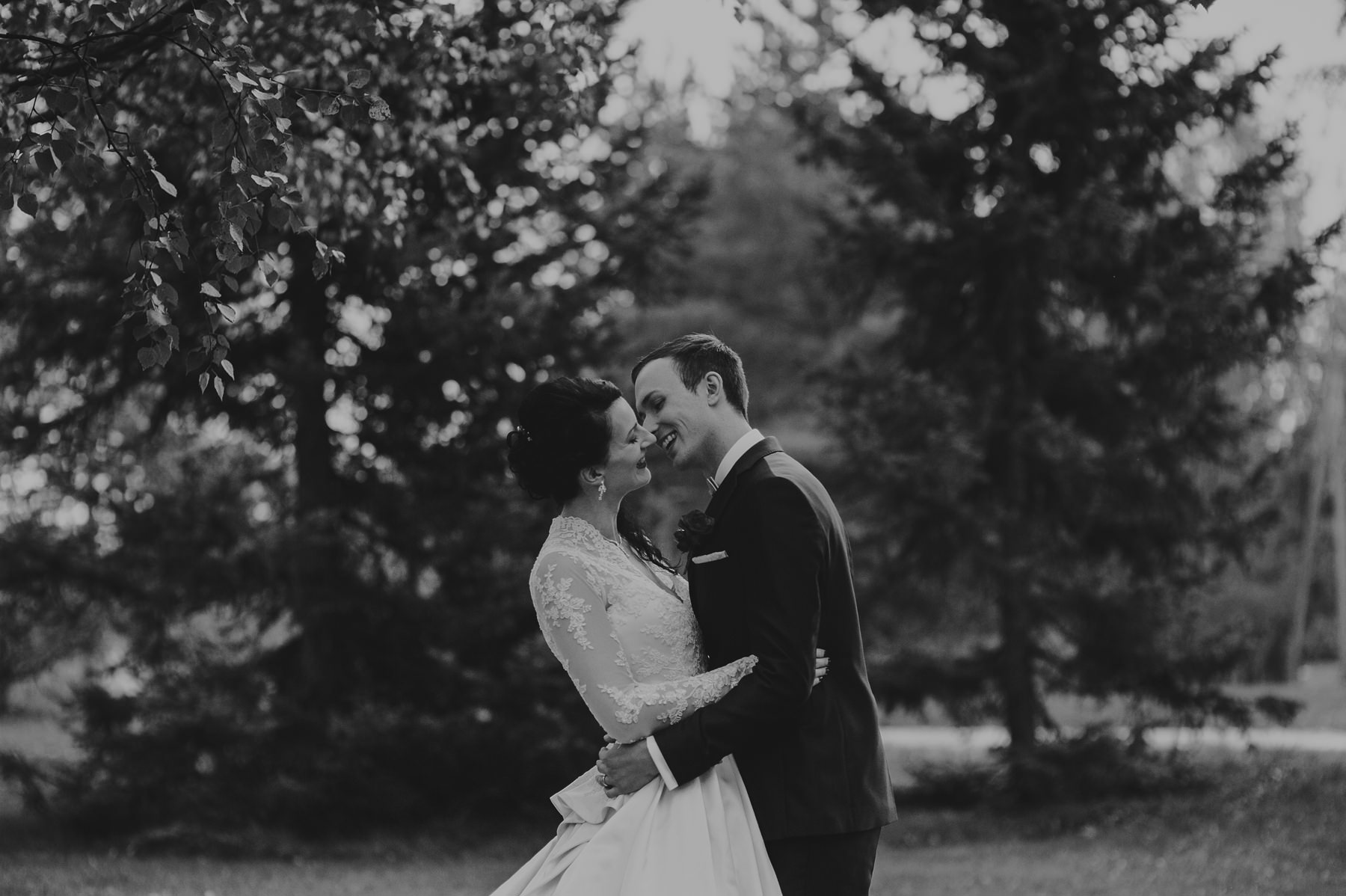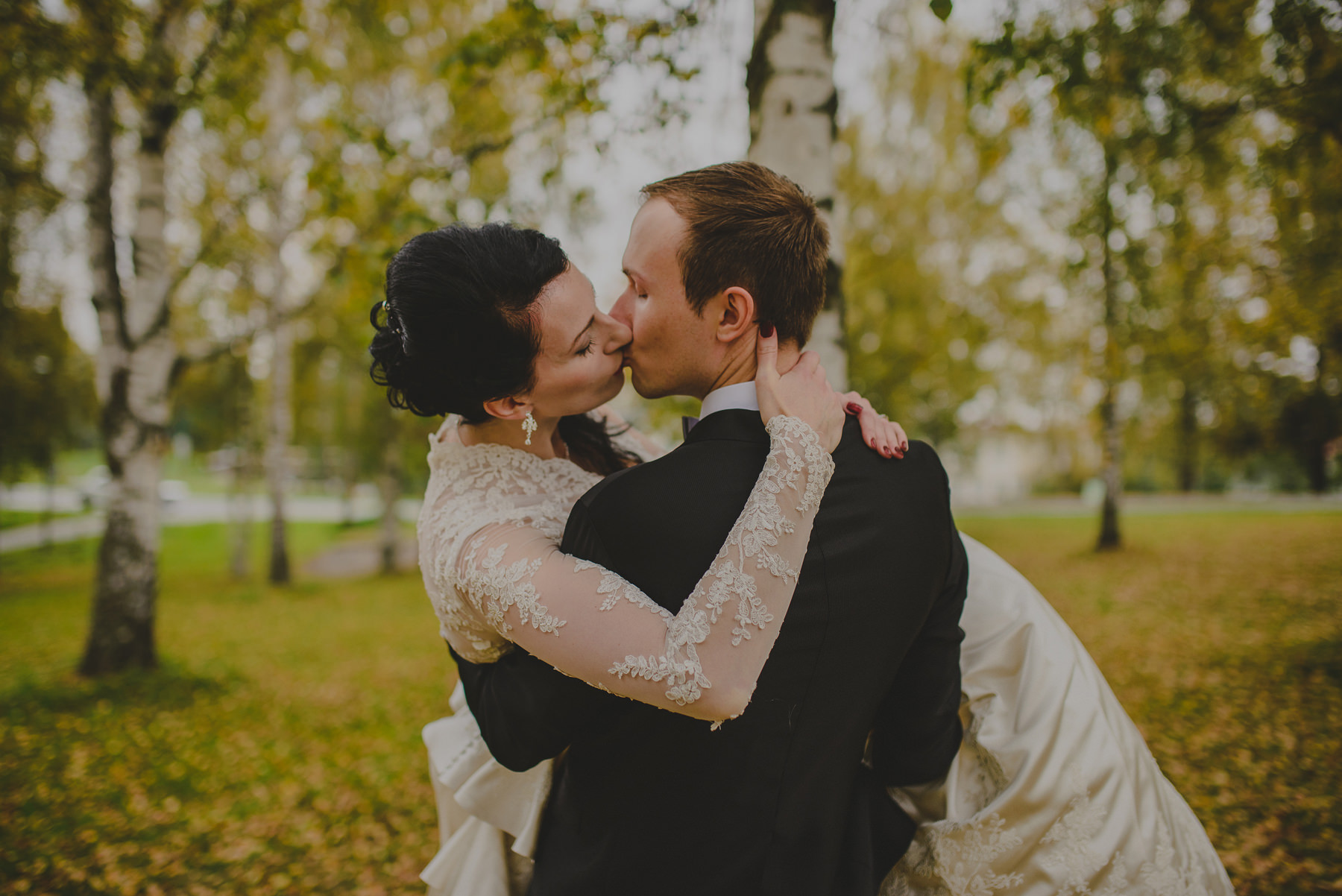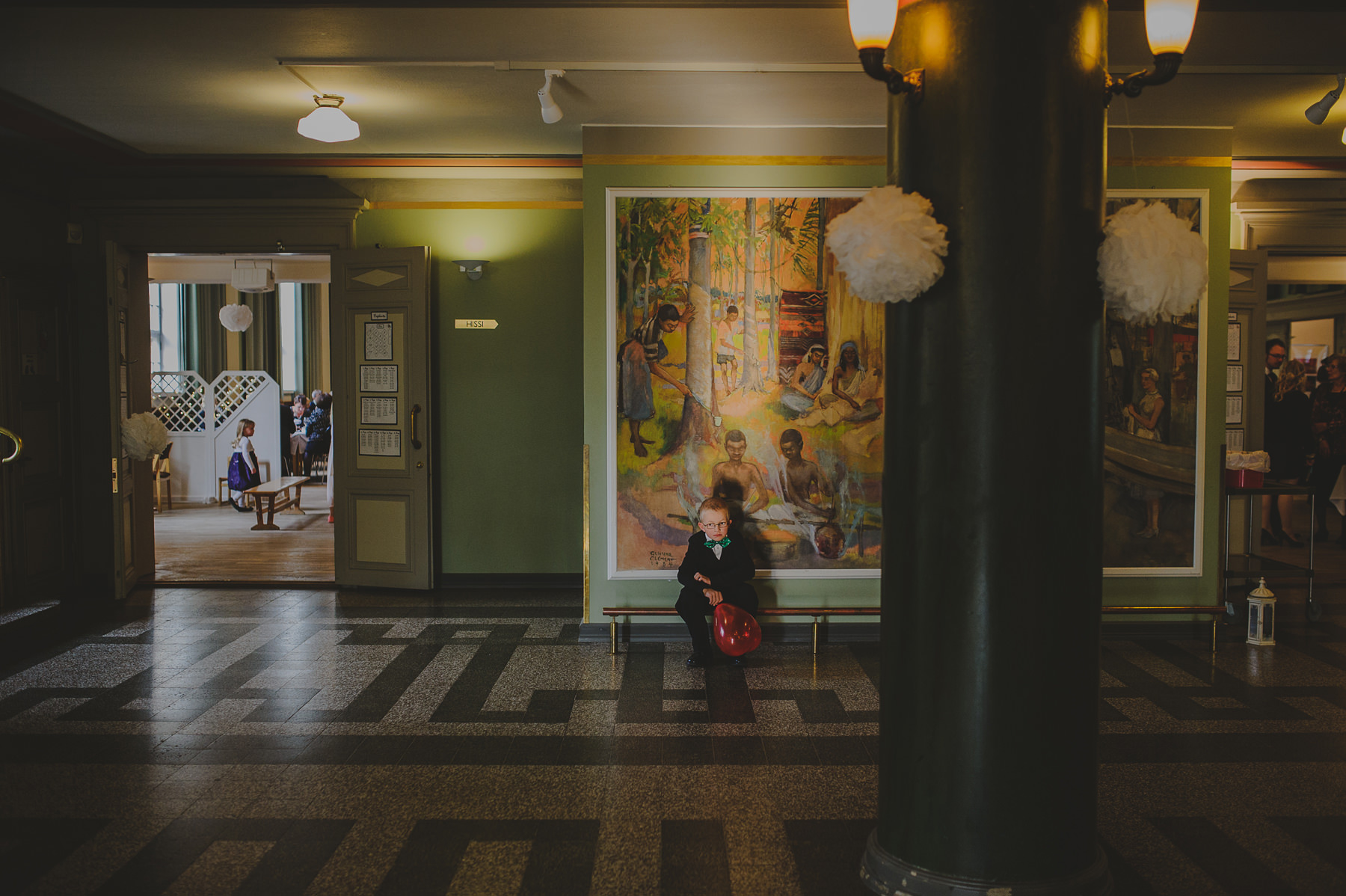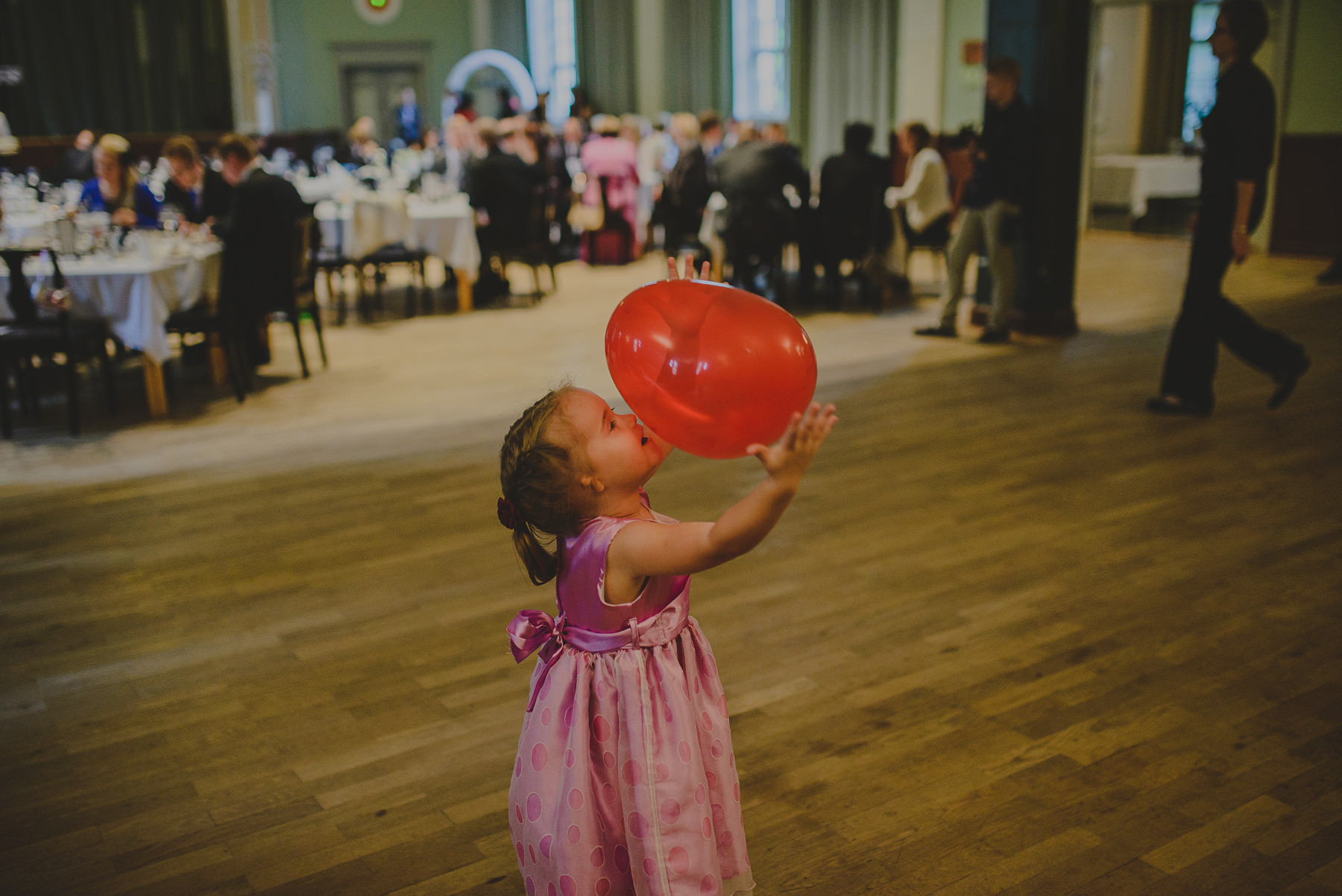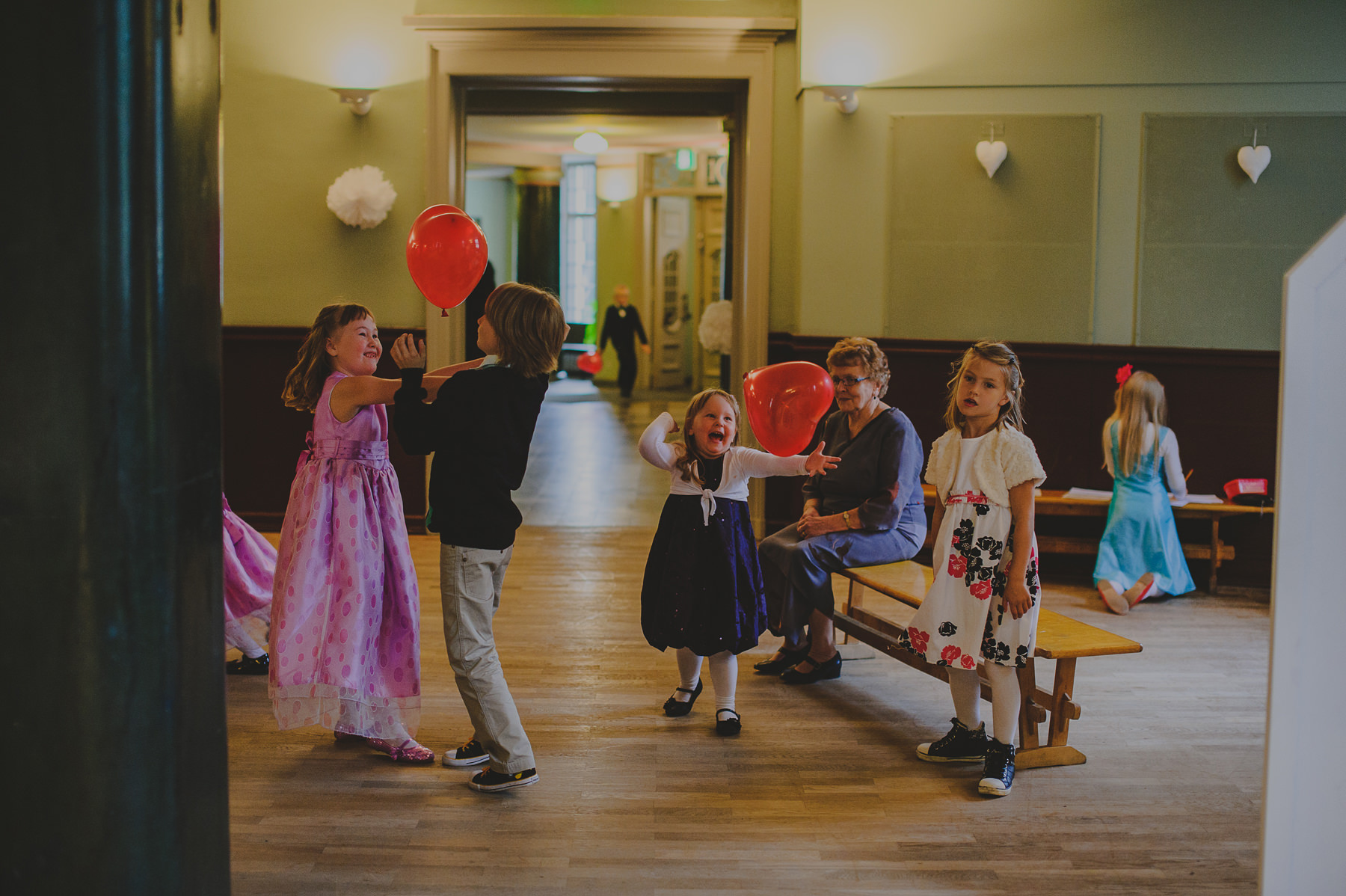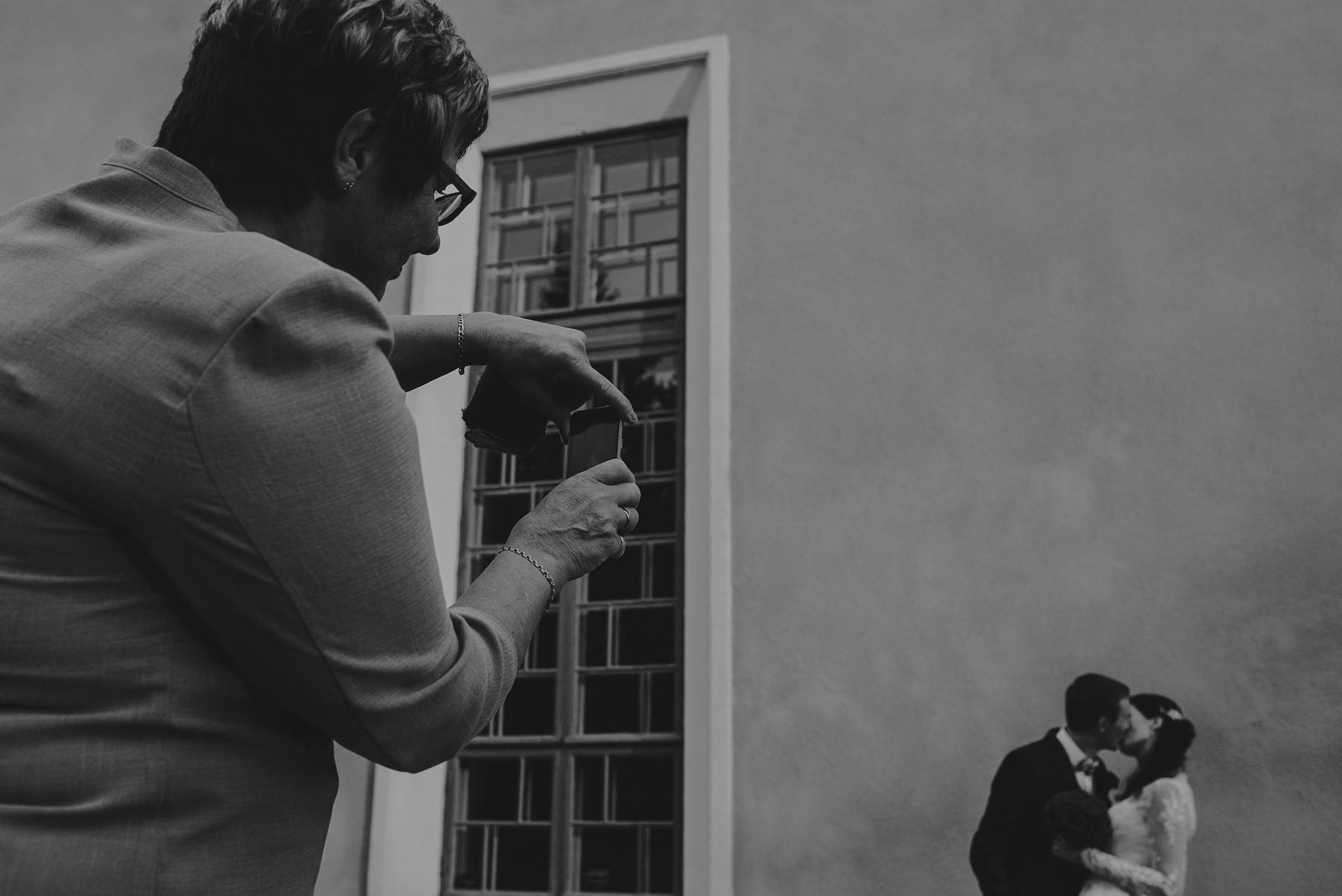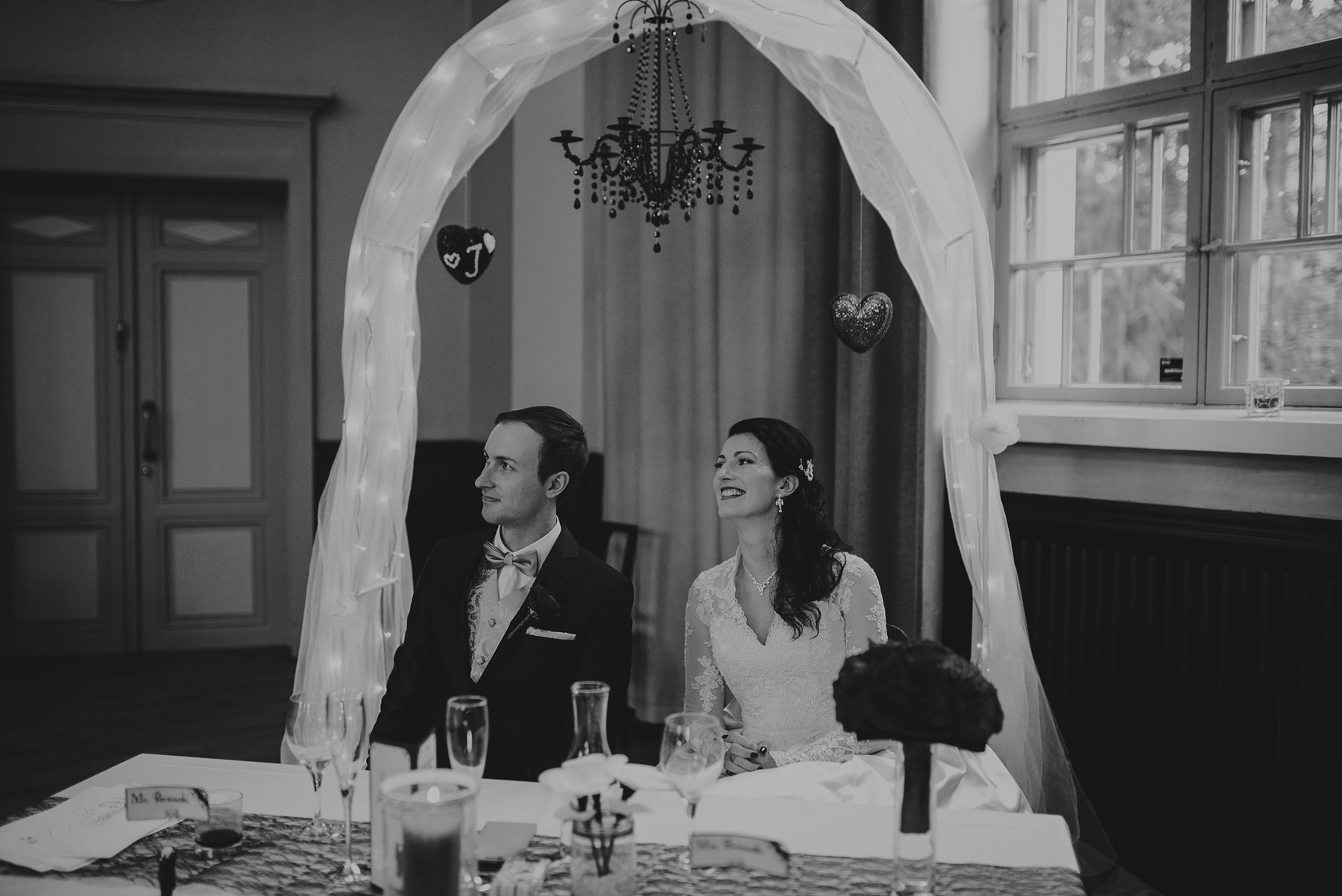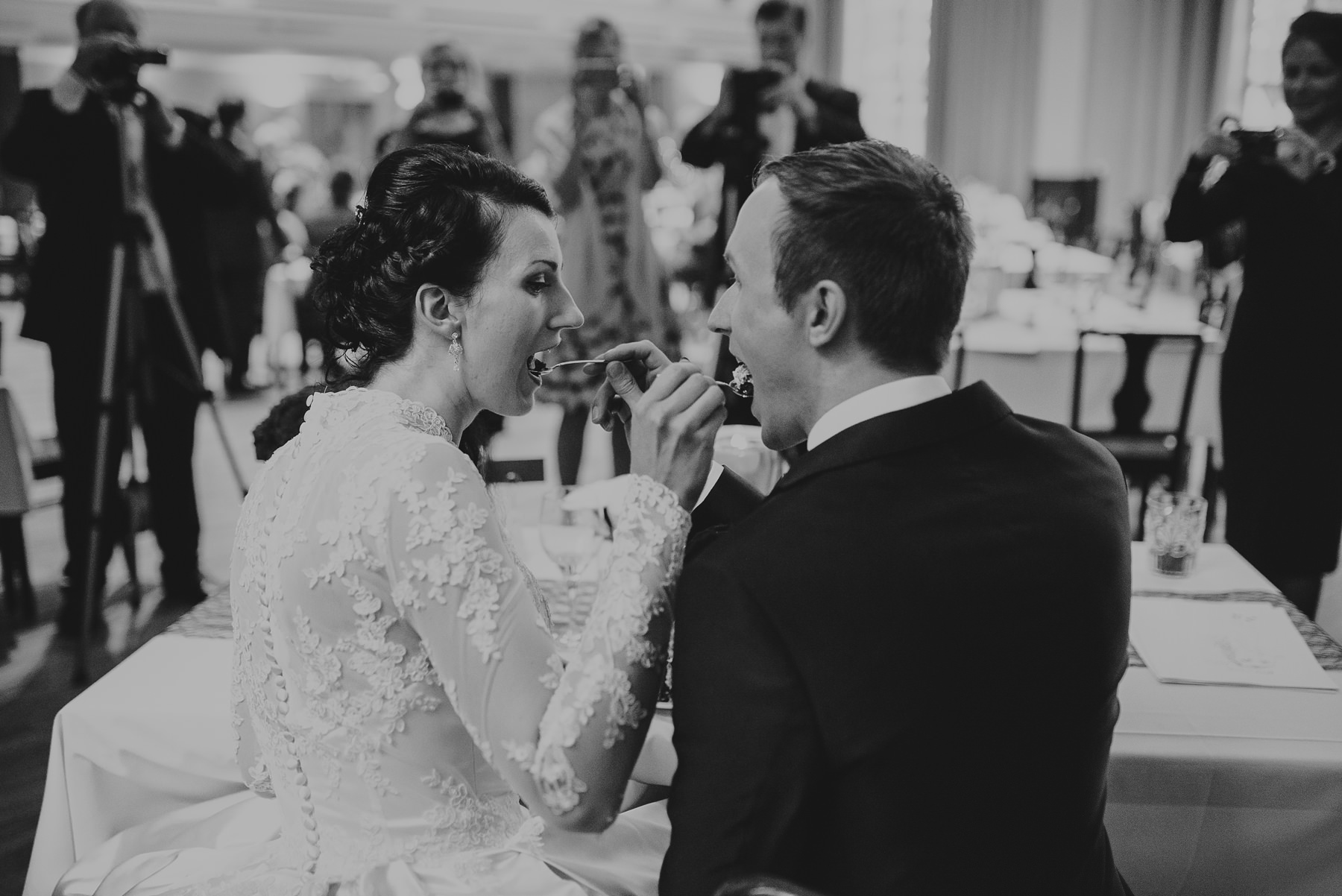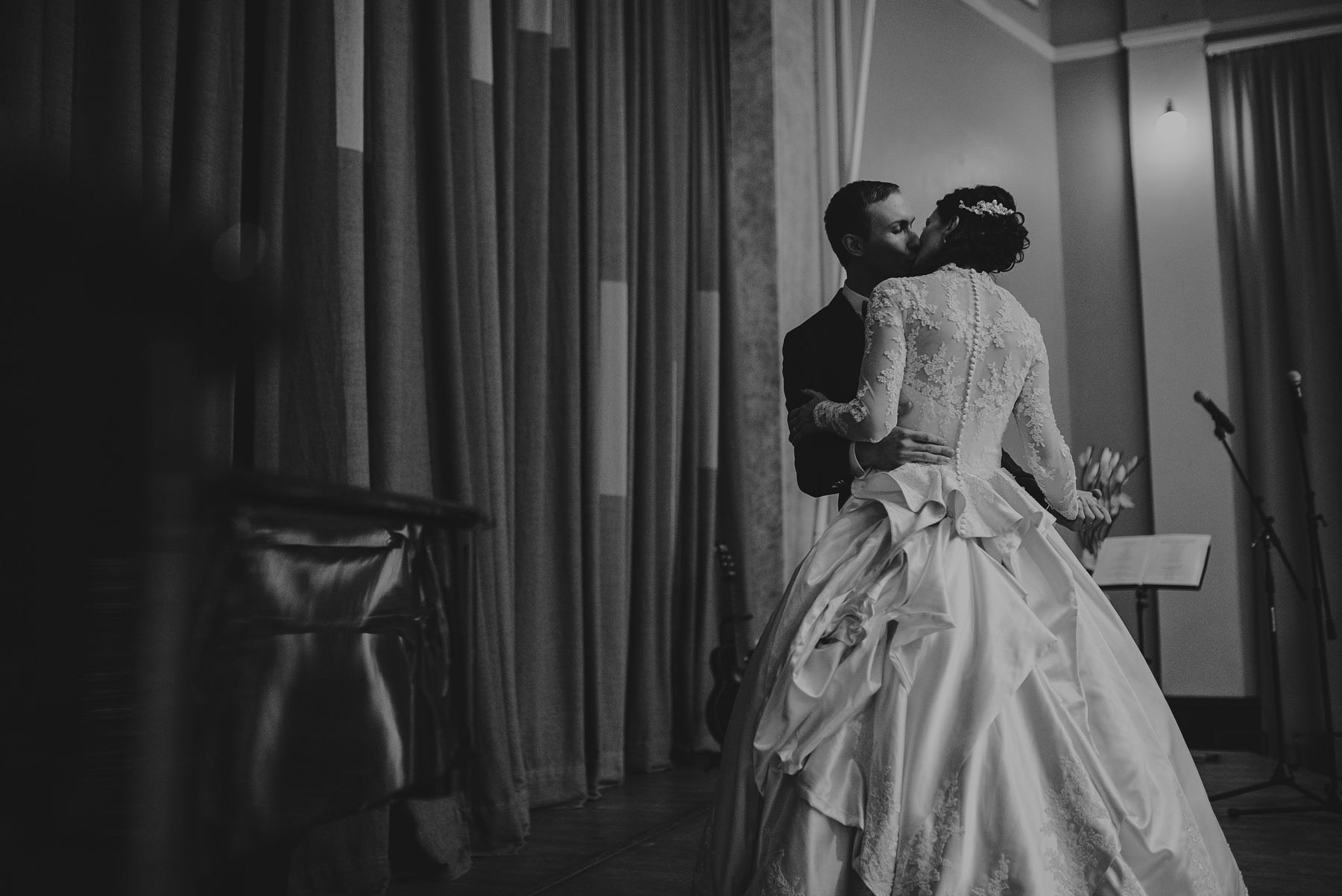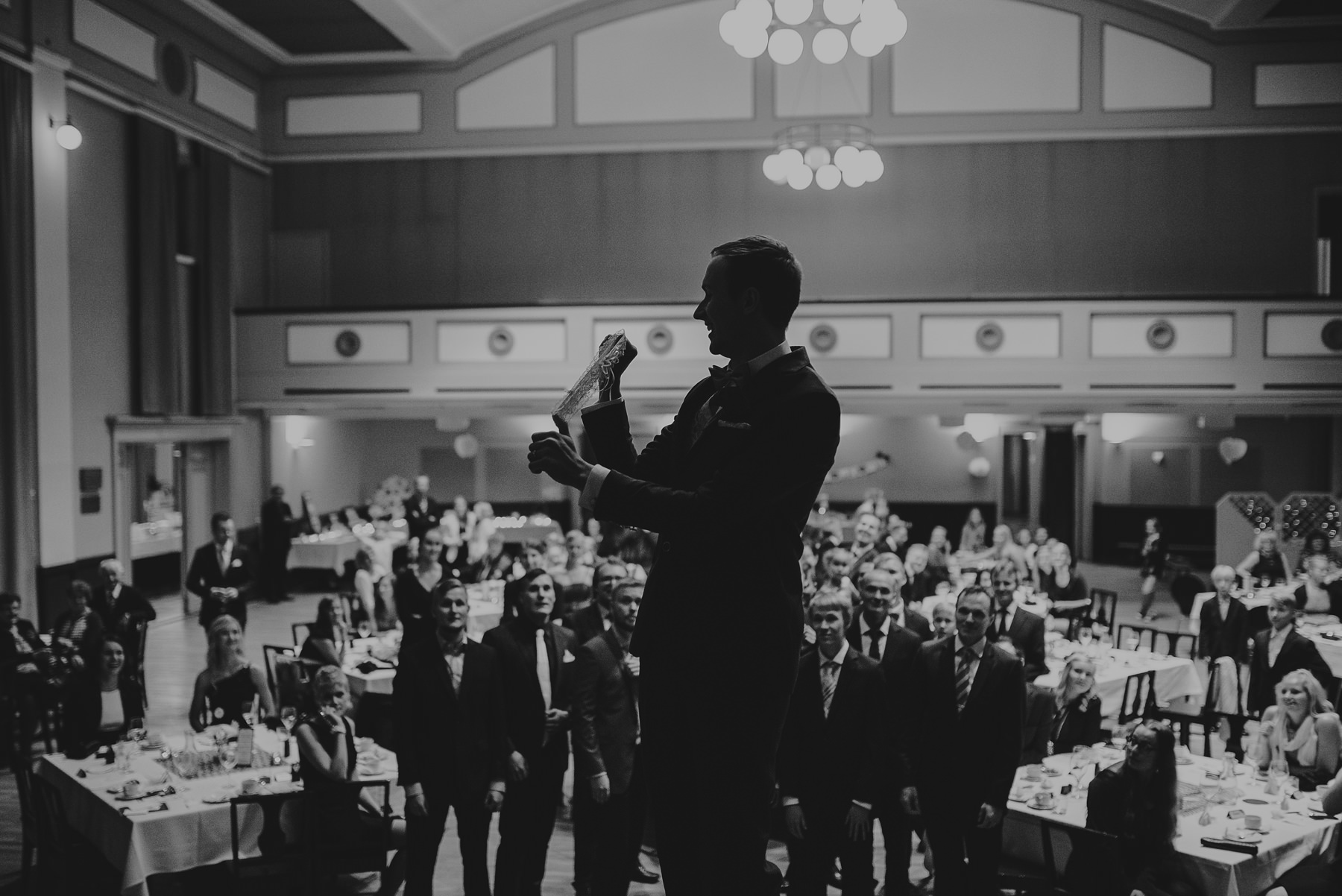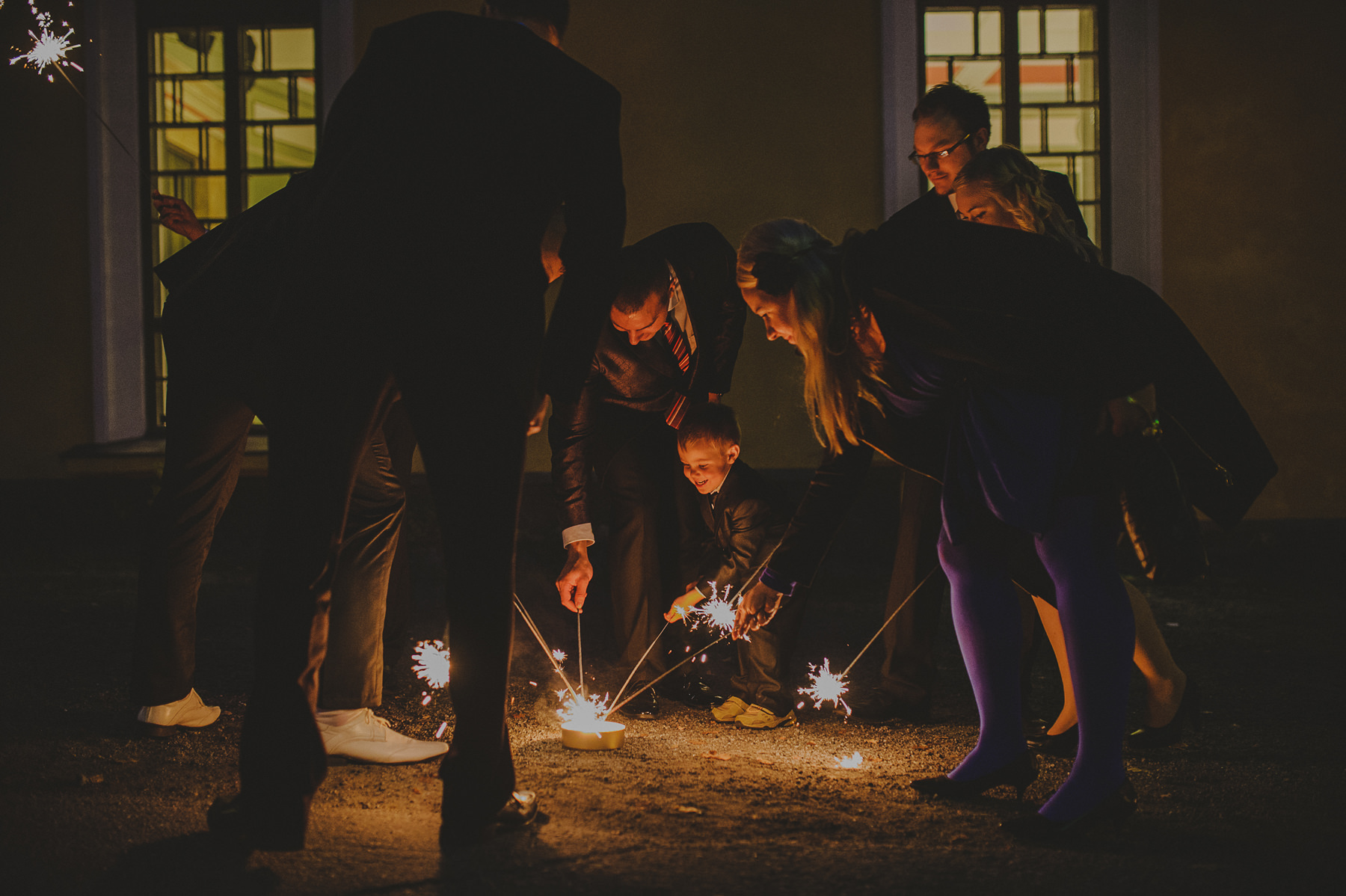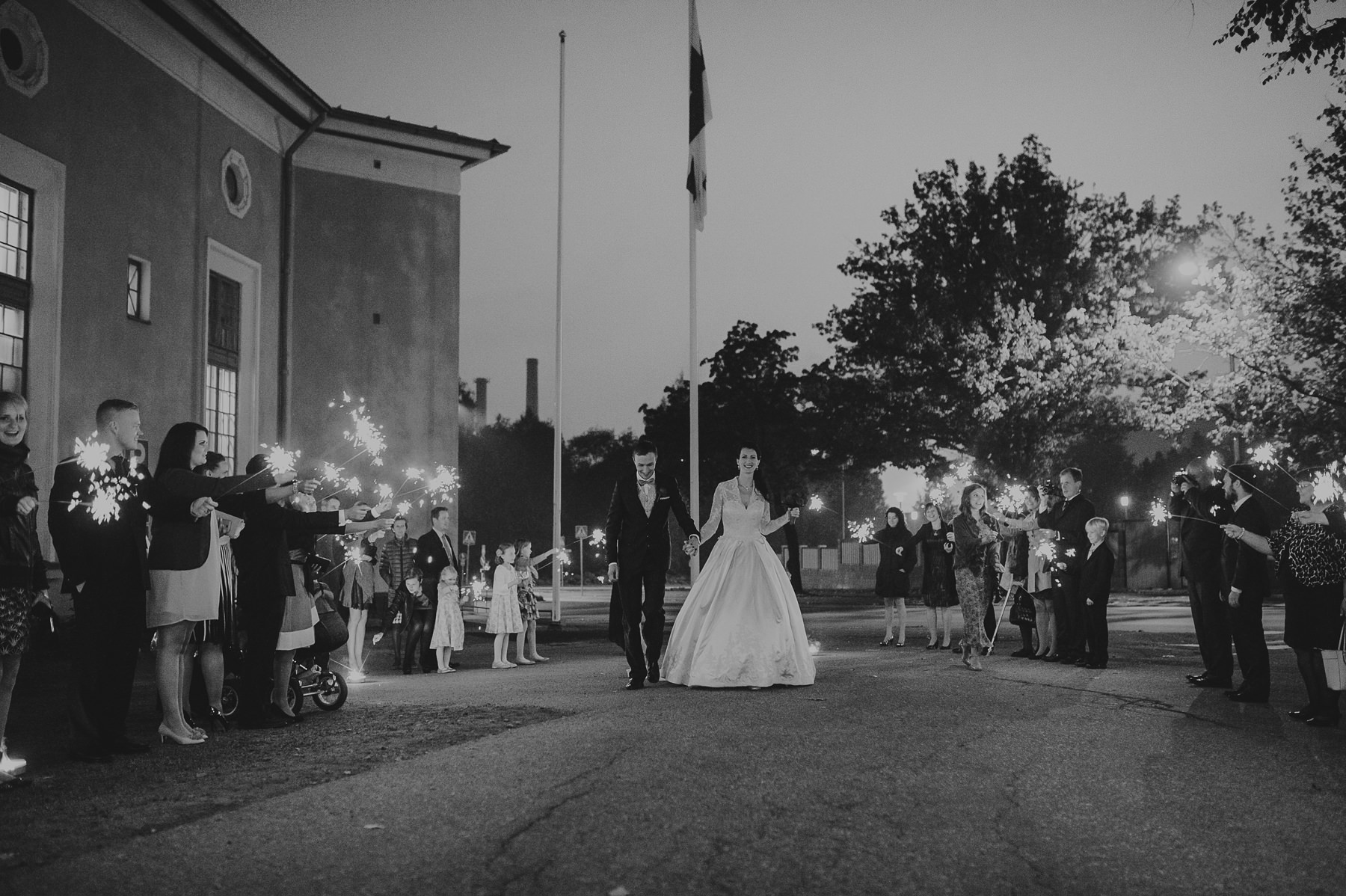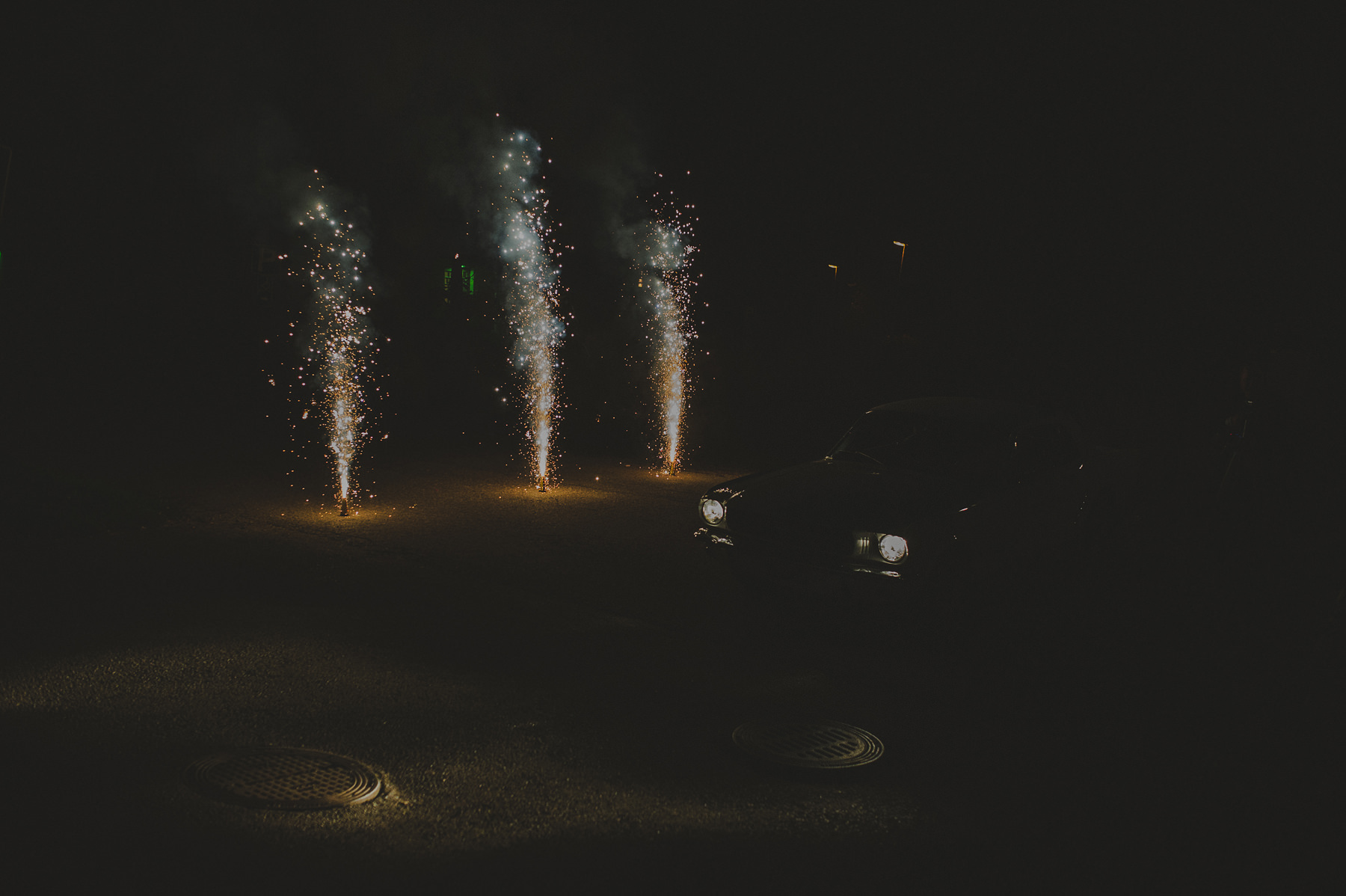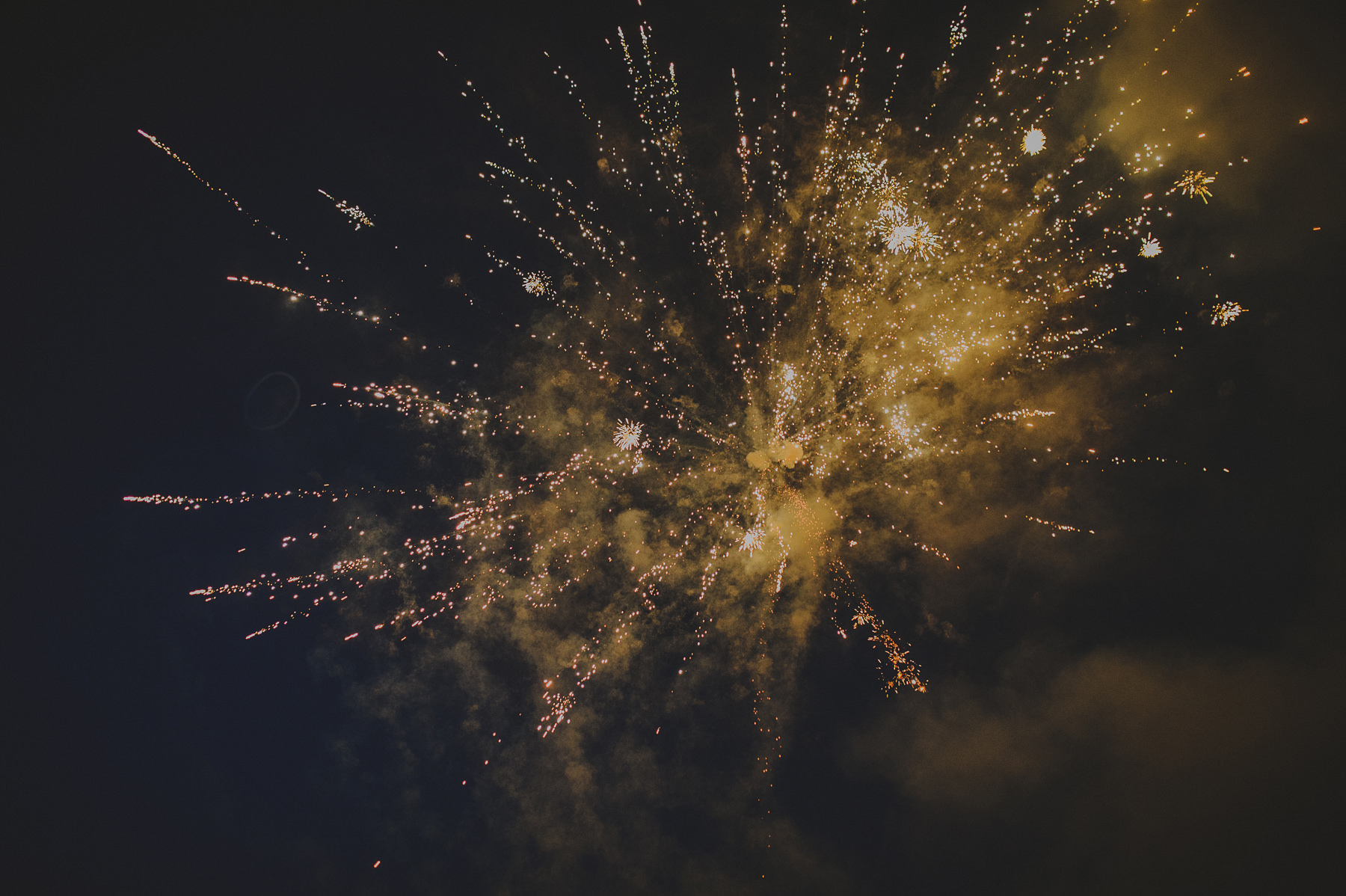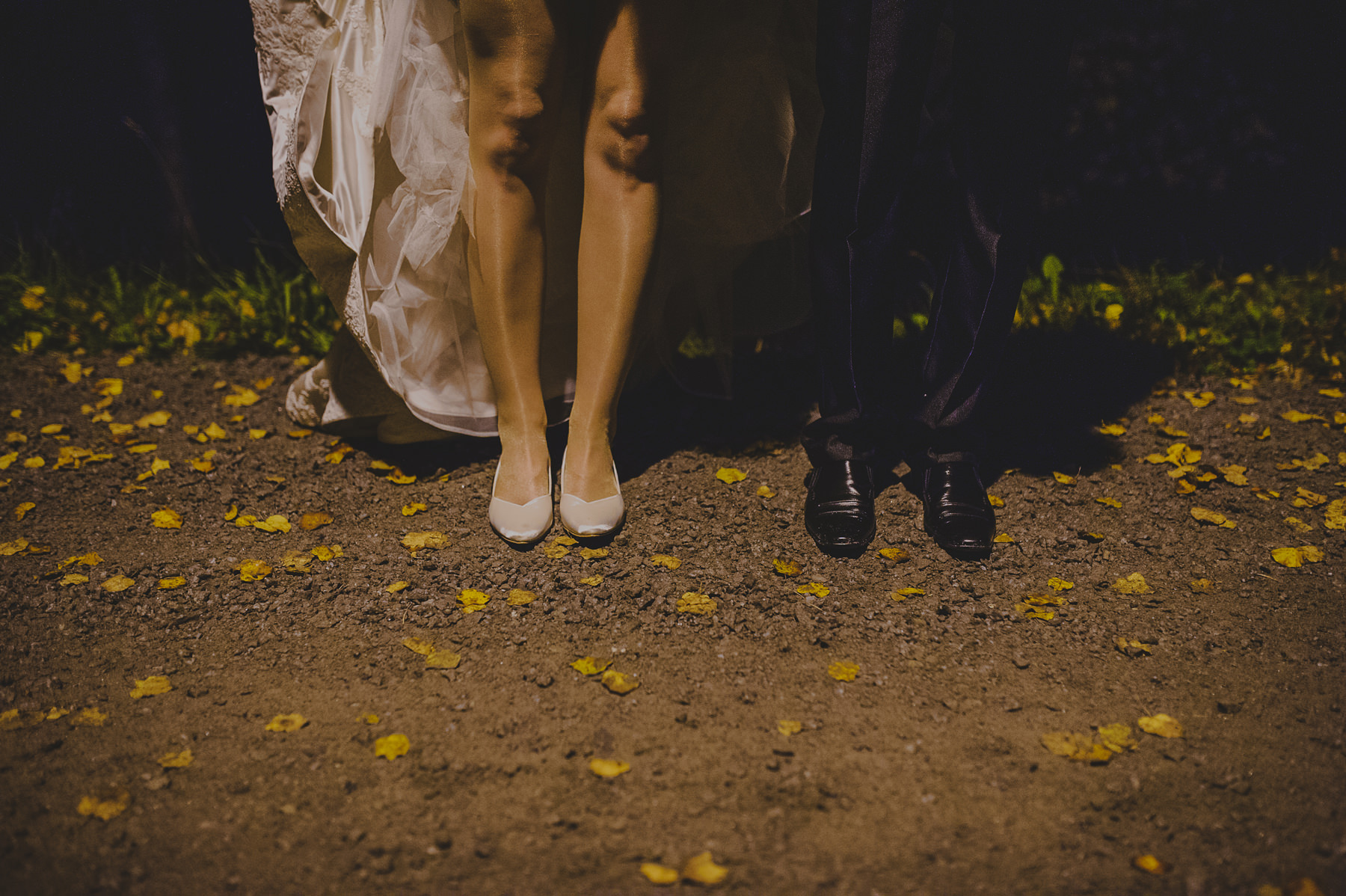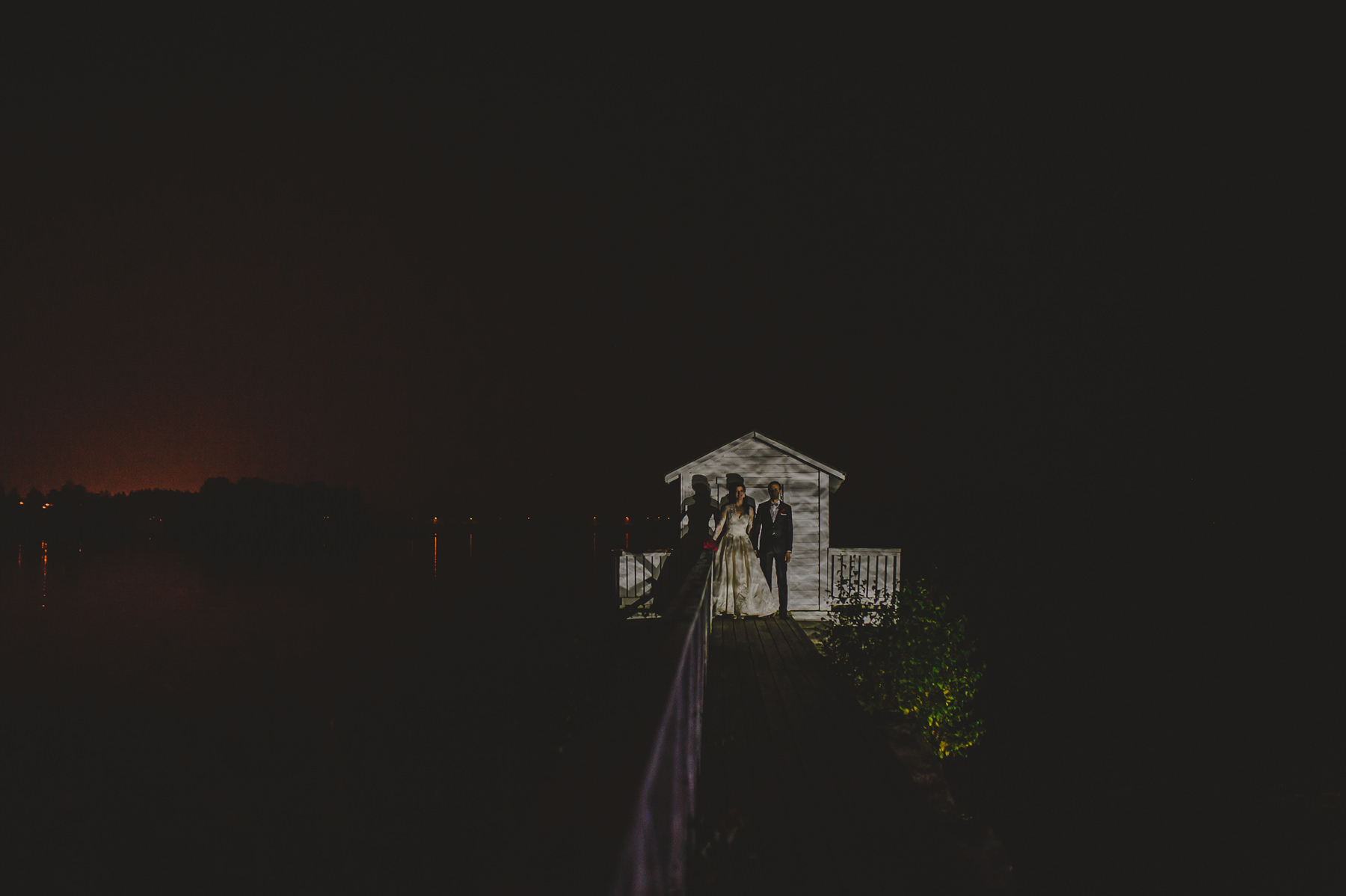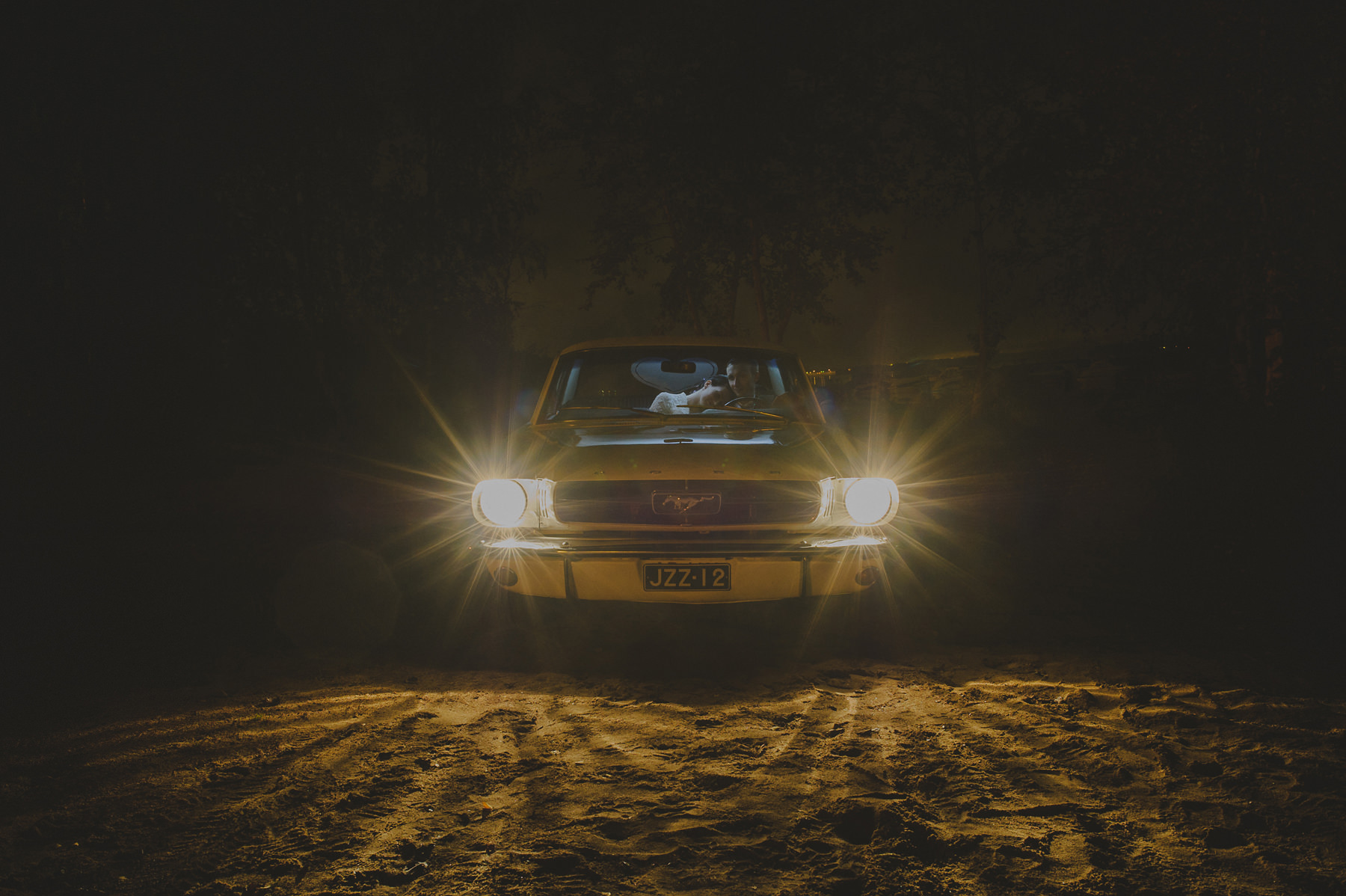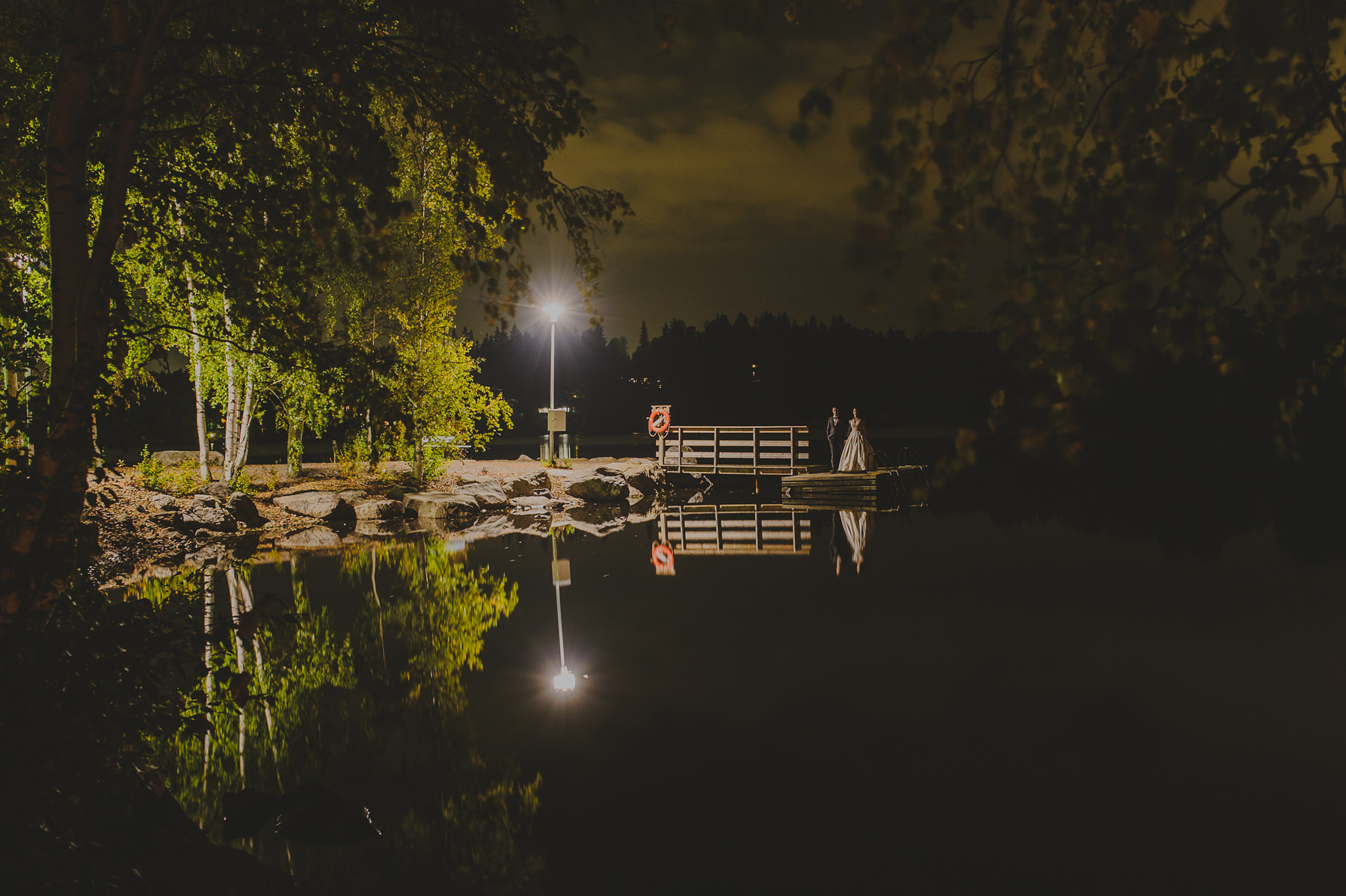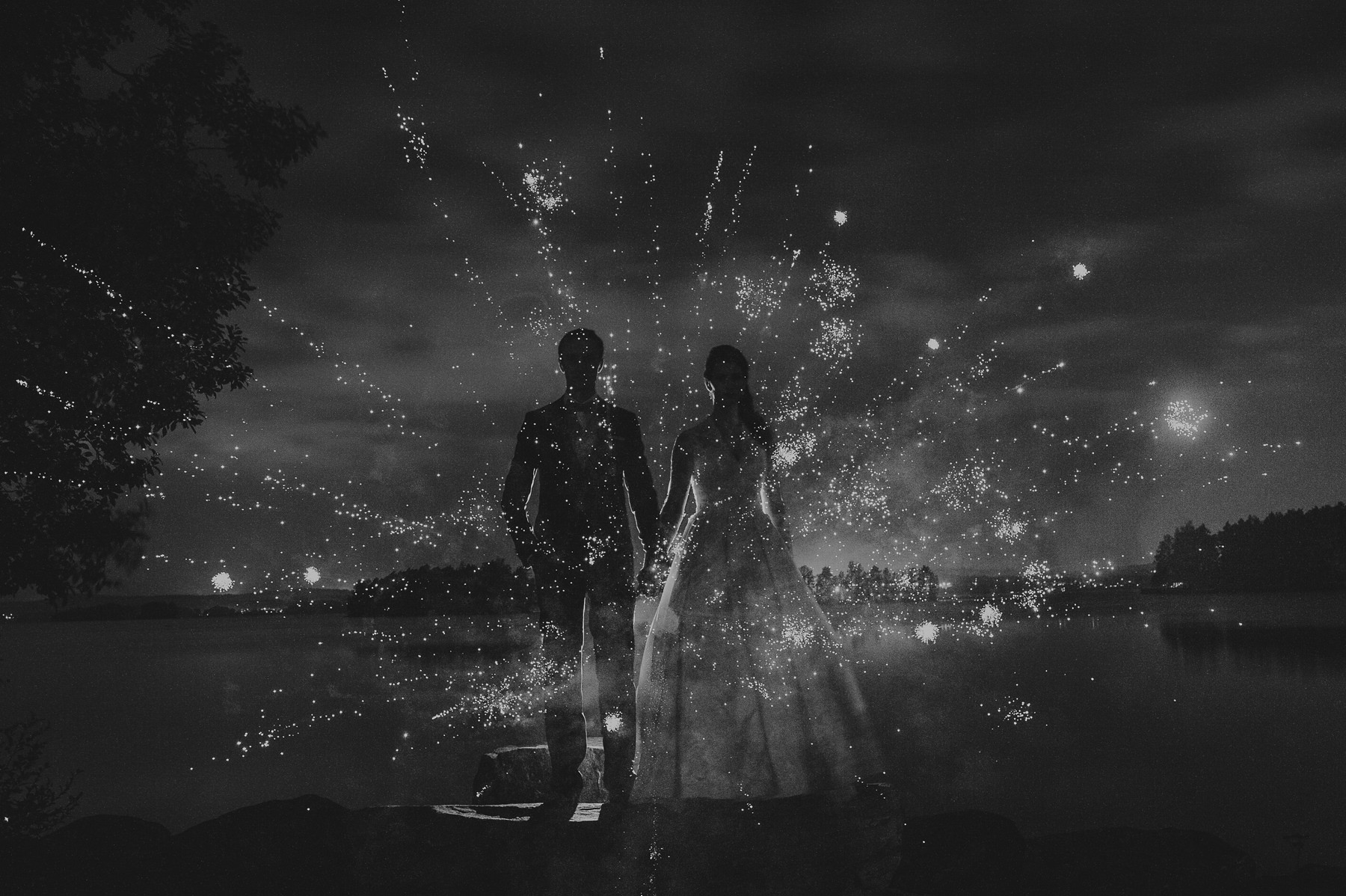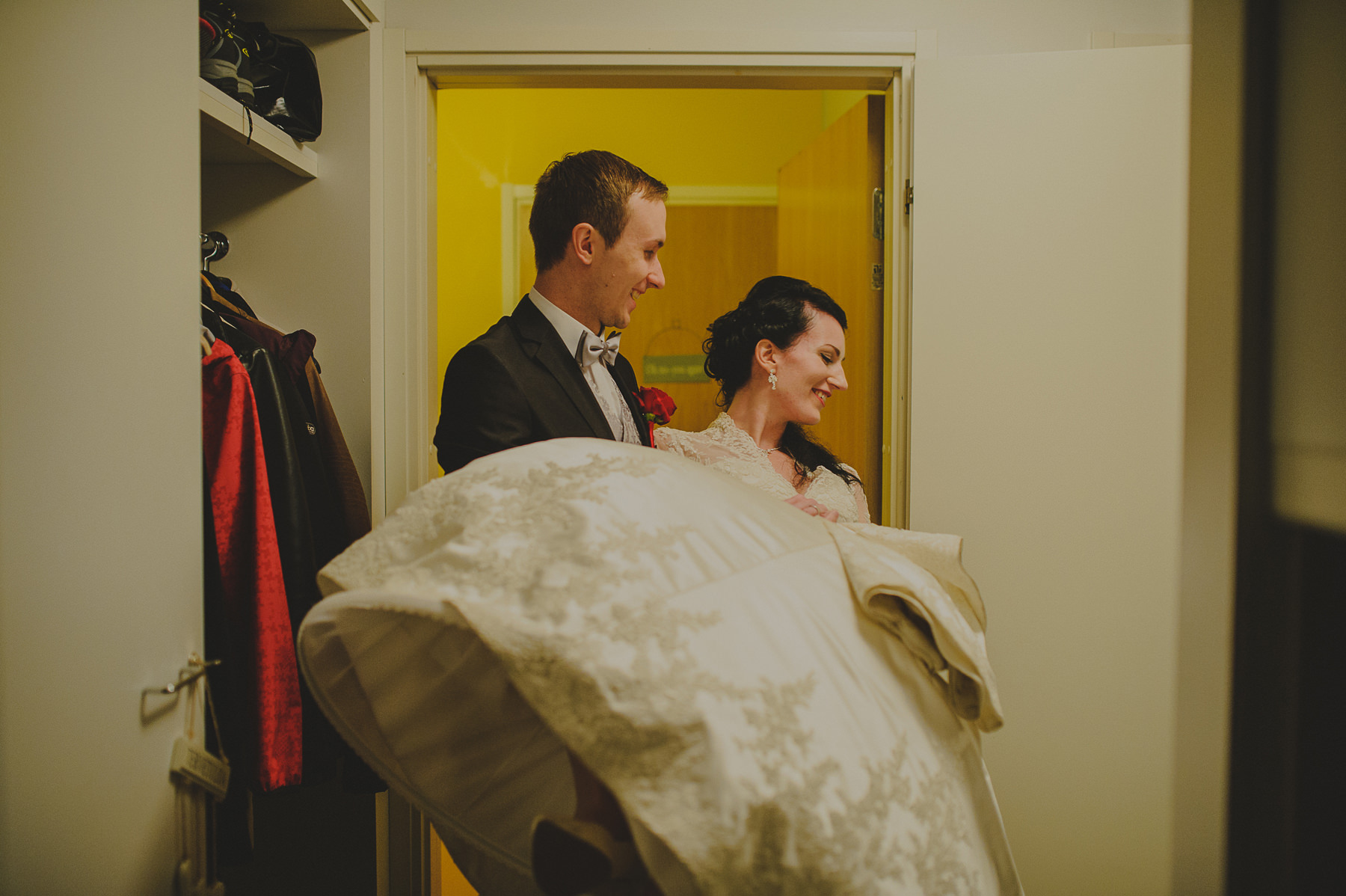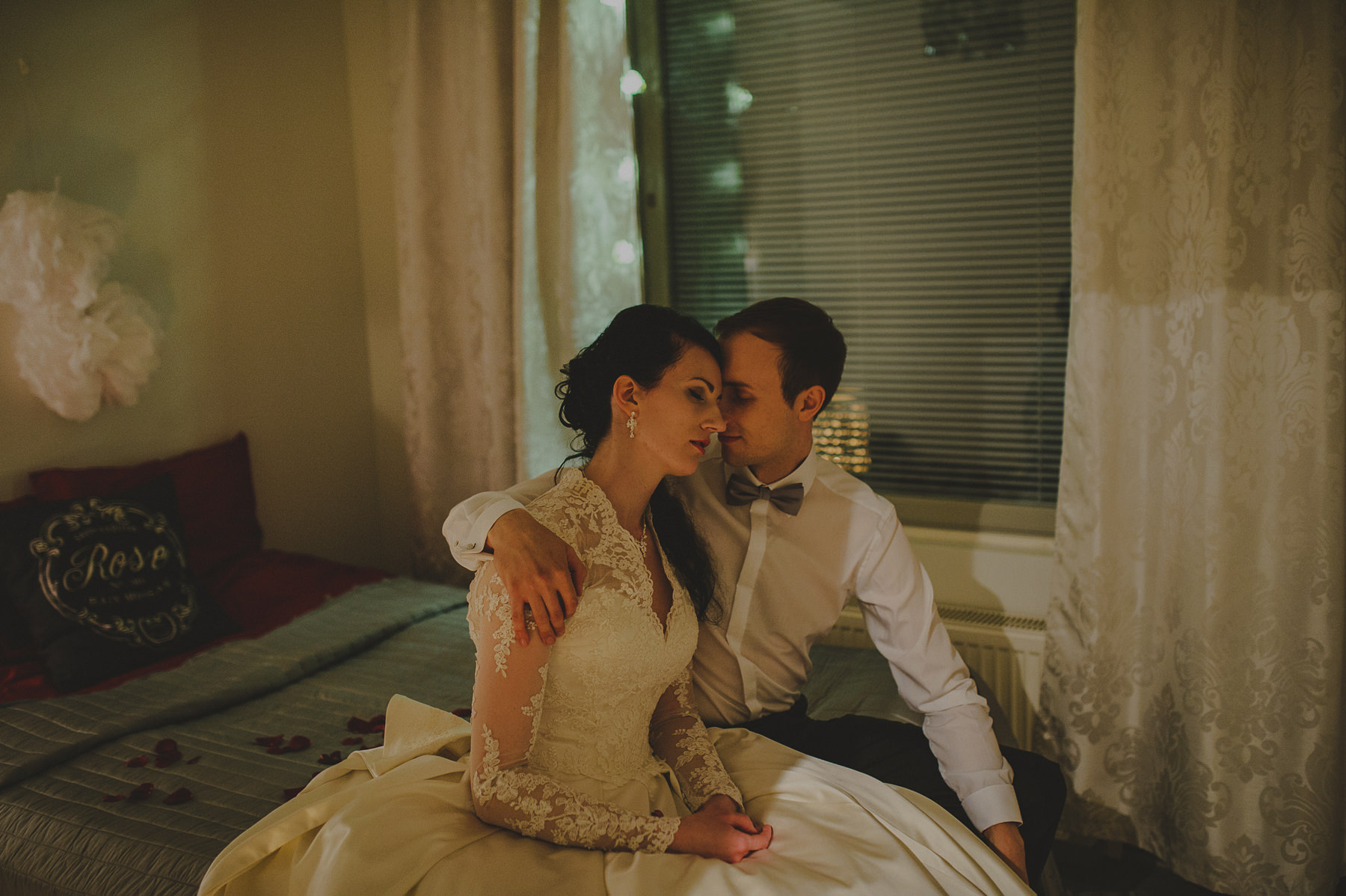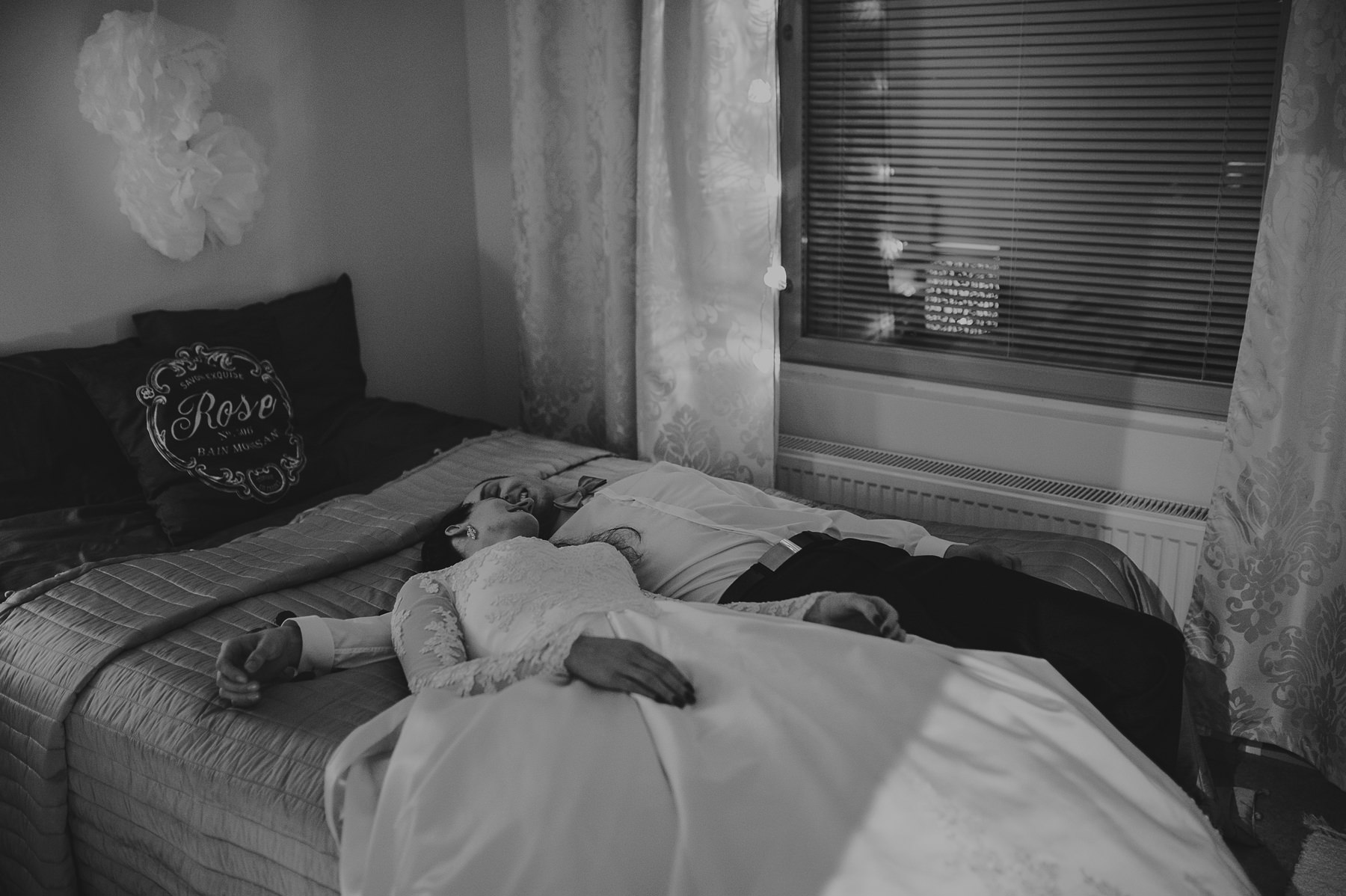 For detail shots from this wedding, head to our Pinterest page!
Follow Johanna Hietanen Photography's board Wedding Decoration // Hääkoristelut on Pinterest.


CHURCH Tampereen Helluntaiseurakunta
VENUE Kerhola
CATERING Kaksi Kölviä
FLOWERS Kukkaikkuna
HAIR HohDesign
DRESS Art Couture
GROOM'S OUTFIT Manzetti
WEDDING CAR Ford Mustang -65
ANYTHING ELSE YOU'D LIKE TO TELL ABOUT THE WEDDING? "We had a very discreet theme which wasn't even supposed to be noticed -unless you were practically Sherlock. Our 'hidden in plain sight' -theme was England. This is how it showed: My dress was almost identical to Catherine Middleton's, we served English licorice for children, the napkins were fold the way they fold them in the royal palace in England, we had Sir Edward Elgar's The Land of Hope and Glory as our wedding march which is the national anthem of England and we left for England two days after the wedding for our honeymoon. We even had our elephant bank as a decoration in our wedding which has our honeymoon plan written on it. We had a private joke about London and getting married and therefore the theme. Even if it didn't reach further than us, to us it was an important part of our wedding."