While we are working on some changes on our website, here's the last part from our trip to Iceland in May 2014.
On the last day of our trip we decided to head out to one last journey since it was such a beautiful day. Gloomy and gray Iceland is awesome, but when there's sunshine, it's a different kind of awesome. Making you giggly and happy kind of awesome. We started our car towards Deildartunguhver & Glymur, hoping to catch some boiling and falling water. Jouni is usually the one who does the research on where to visit and what to see, so I just enjoyed the ride because I'm the "going where the wind blows" kind of a girl. A camera in my hand I marveled the beautiful landscapes and captured many beautiful things in my soul, where they are going to stay forever with me.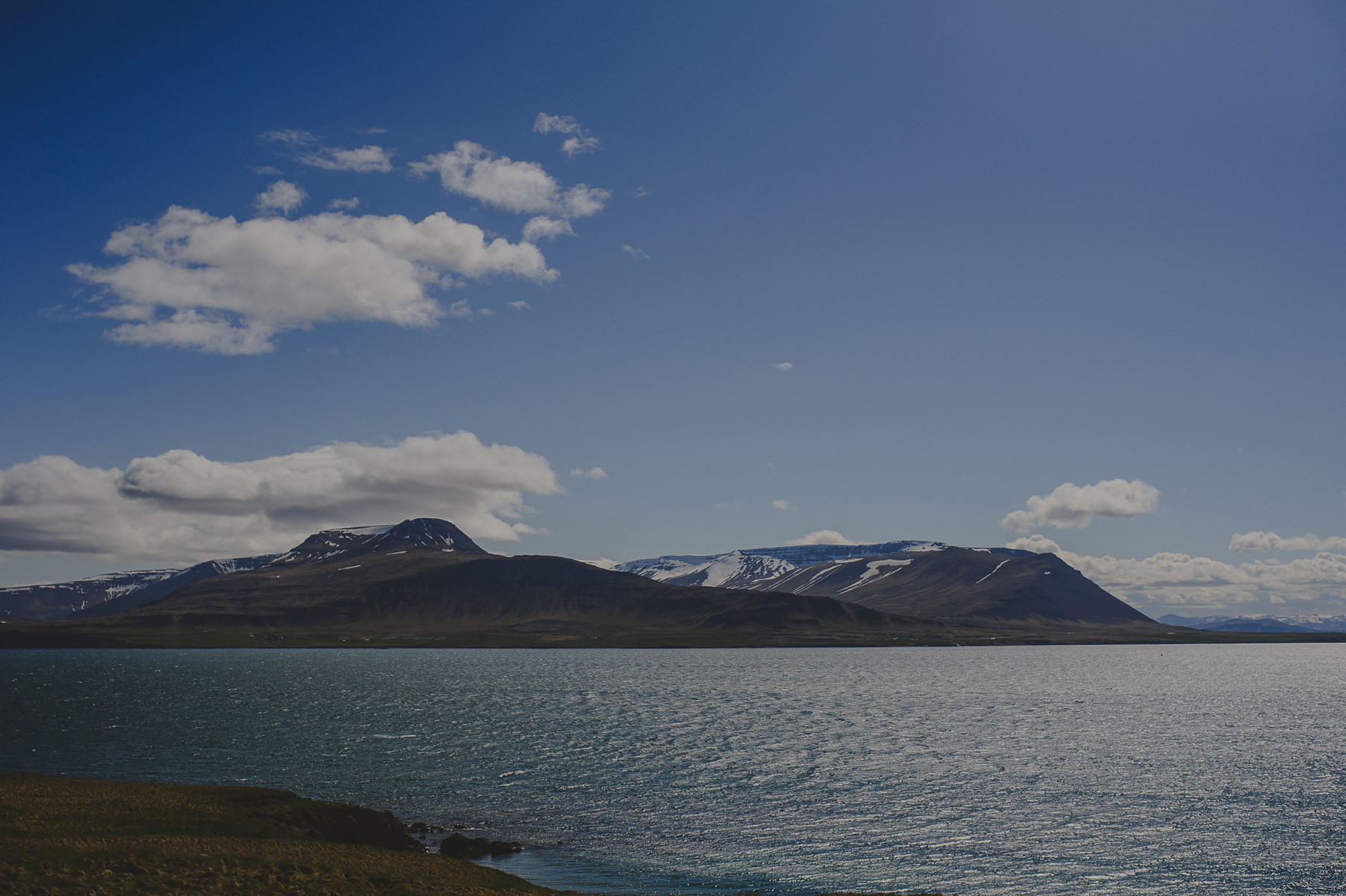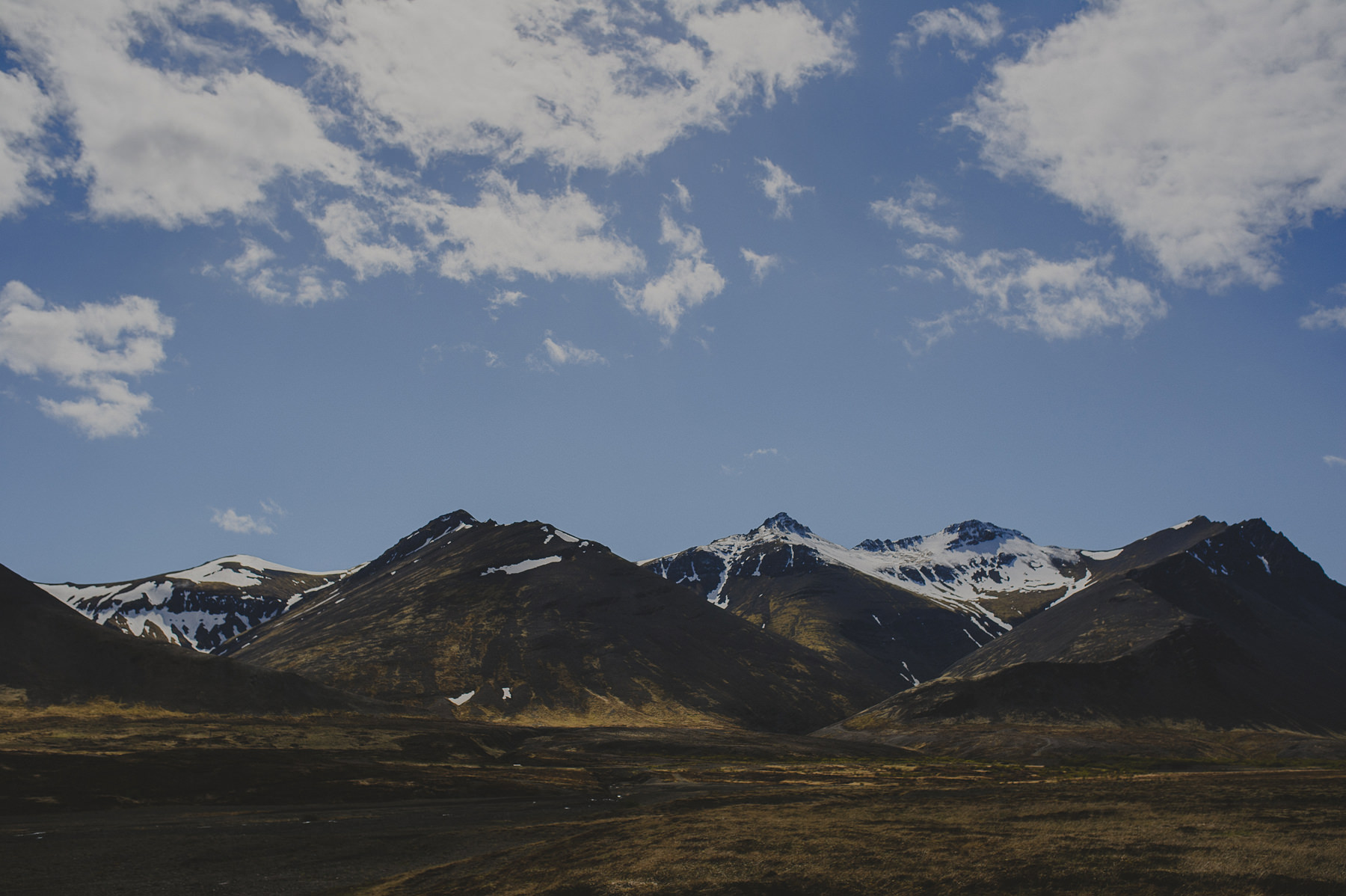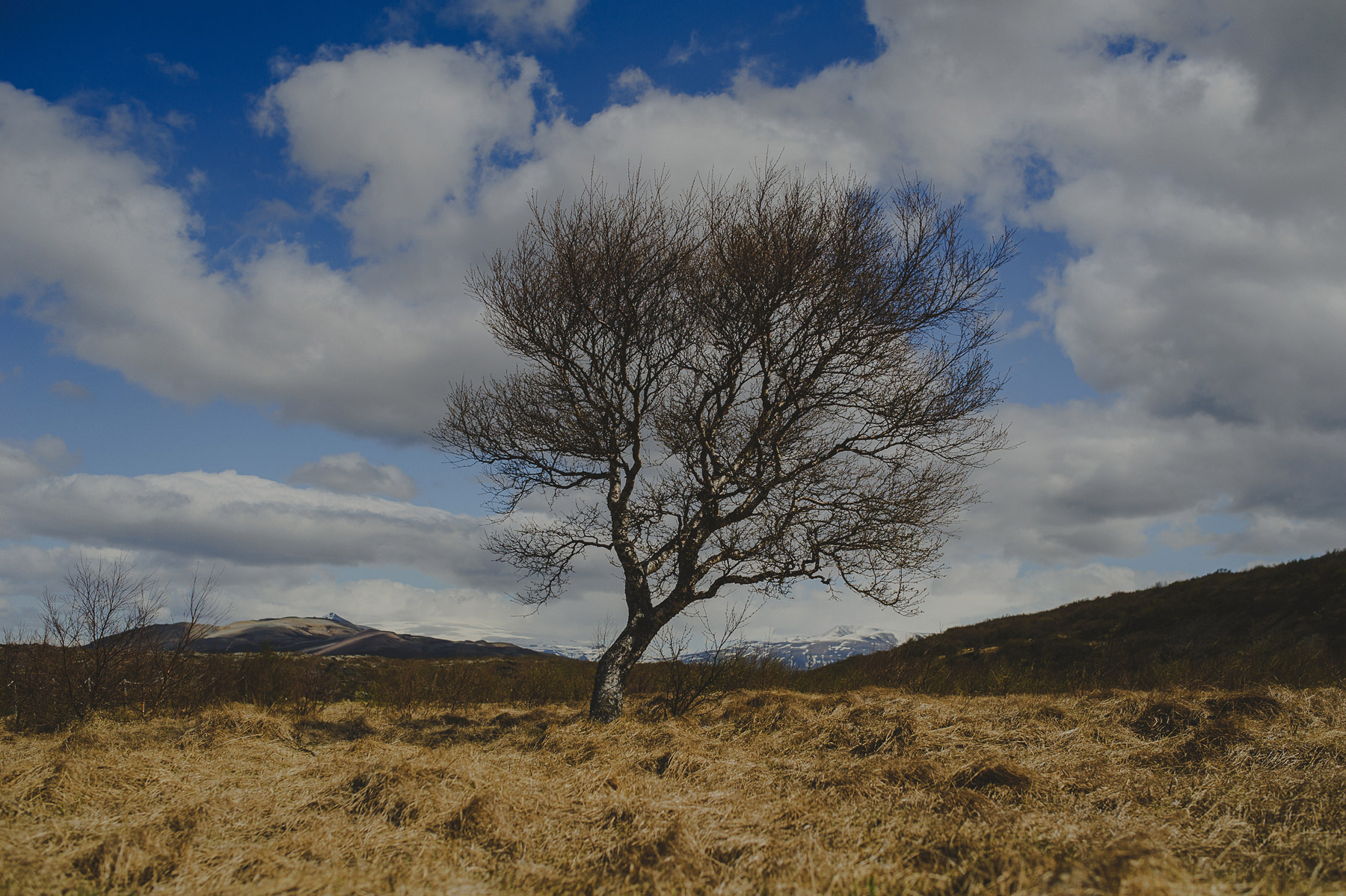 We stumbled upon Hraunfossar while we were searching for Deildartunguhver. We almost drove past the place but once we saw the word fossar written on a sign, I really wanted to check the place out since I knew that foss meant waterfall. I'm so glad we stopped there because it was absolutely magical. So many waterfalls coming out everywhere and the water was flowing as blue as possible once it settled in the river. My soul was so happy there.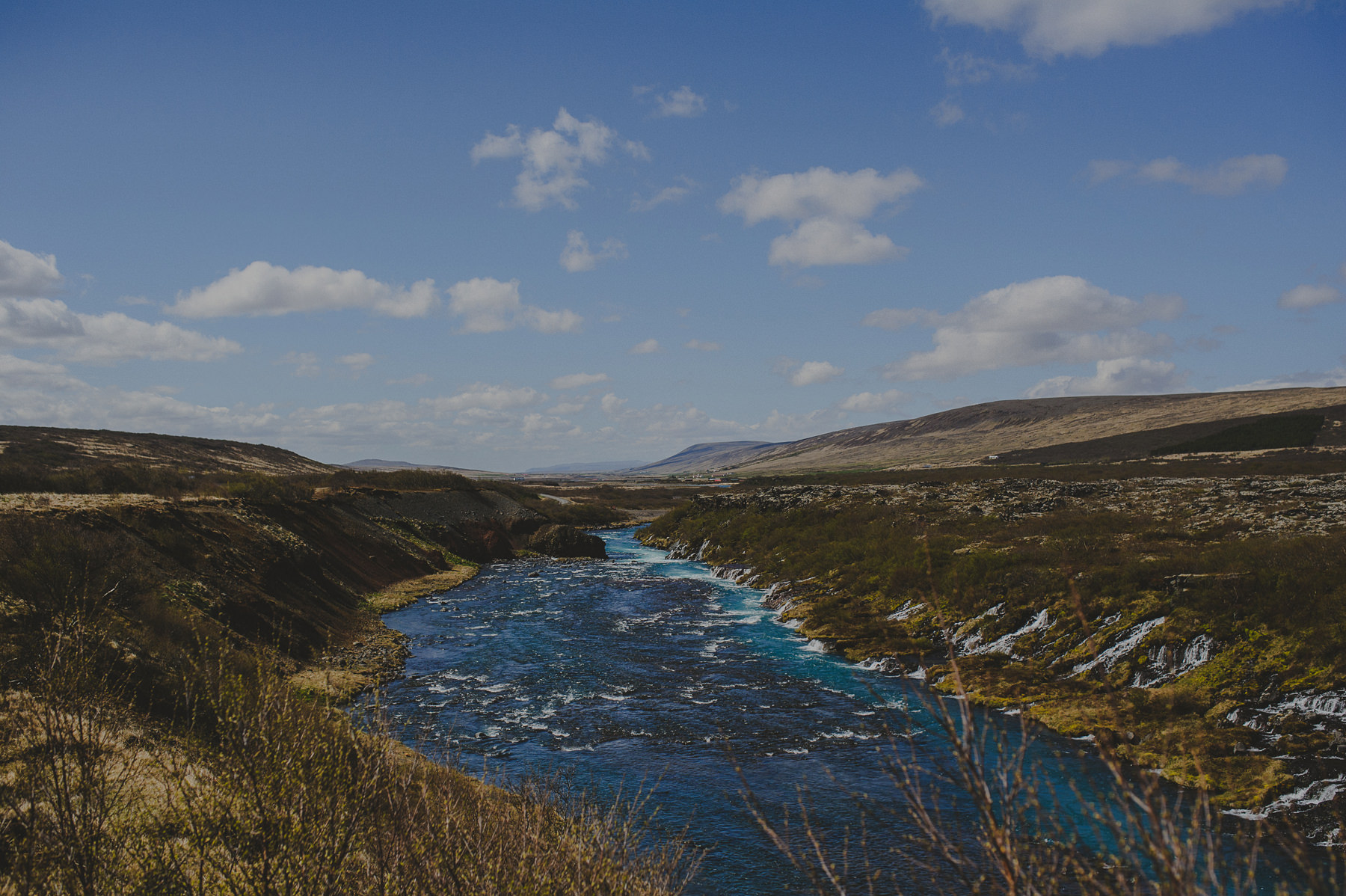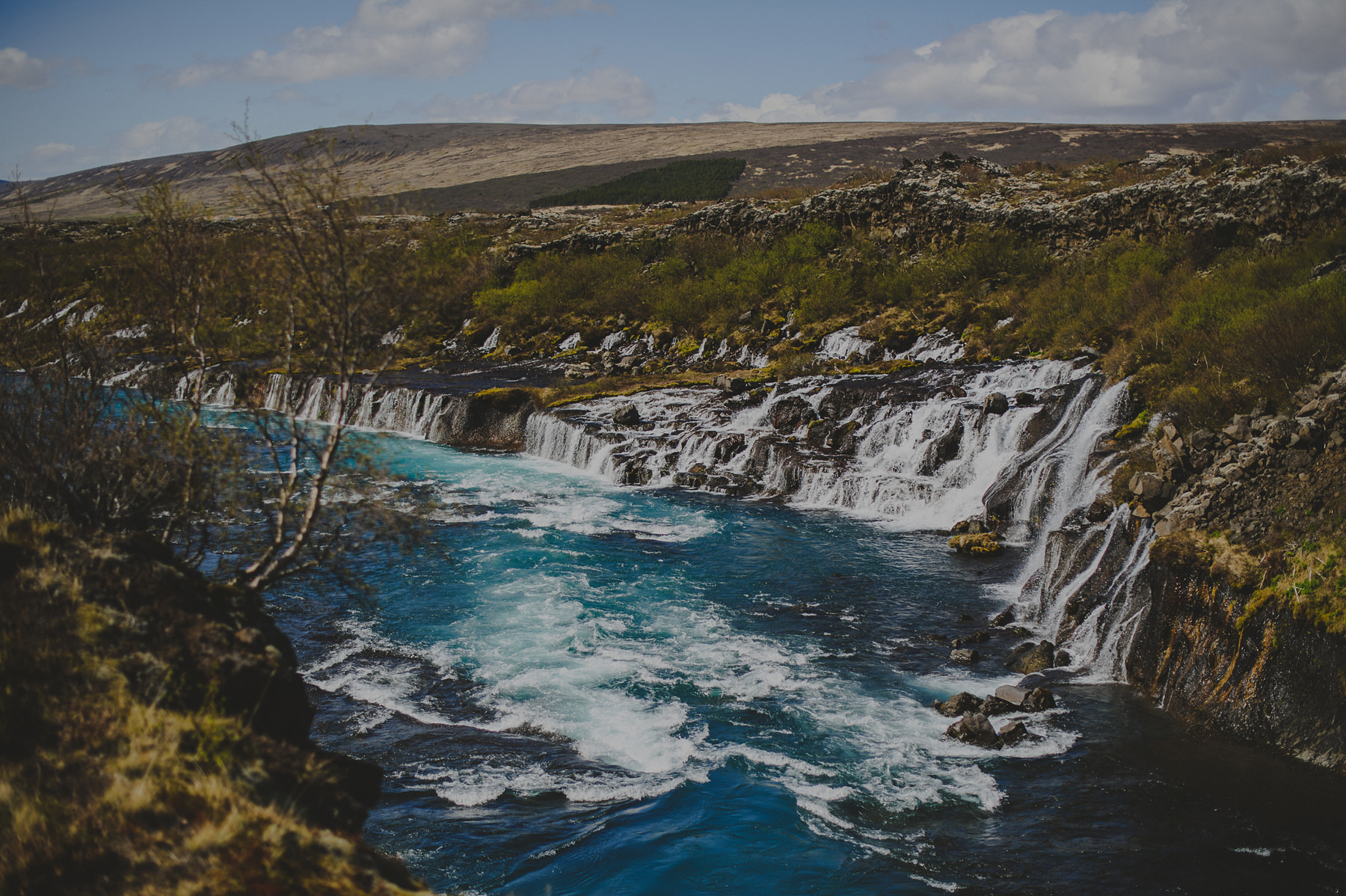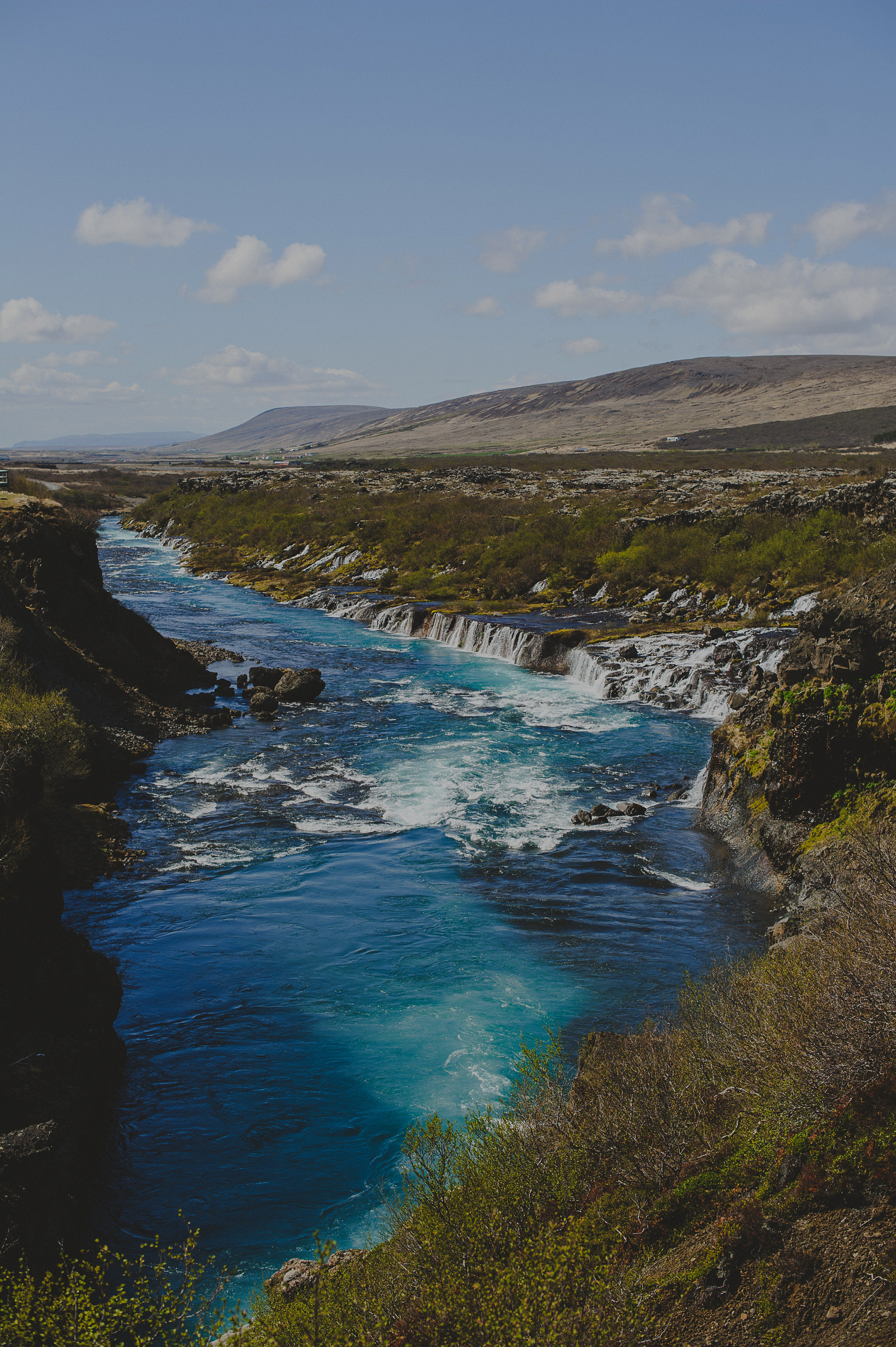 Right next to Hraunfossar is Barnafossar and this tragic story is told in the folkore:
The following story accounts for Barnafoss (Children's waterfall) and for the disappearance of the stone arch that used to bridge the river. One Christmas day the household at Hraunas went to attend mass, with the exception of two children who were to stay at home. When the people returned, the two children had vanished but their tracks led to the river. The children had fallen off the stone arch and drowned. The mother had the arch destroyed to prevent the re-occurrence of such a tragedy.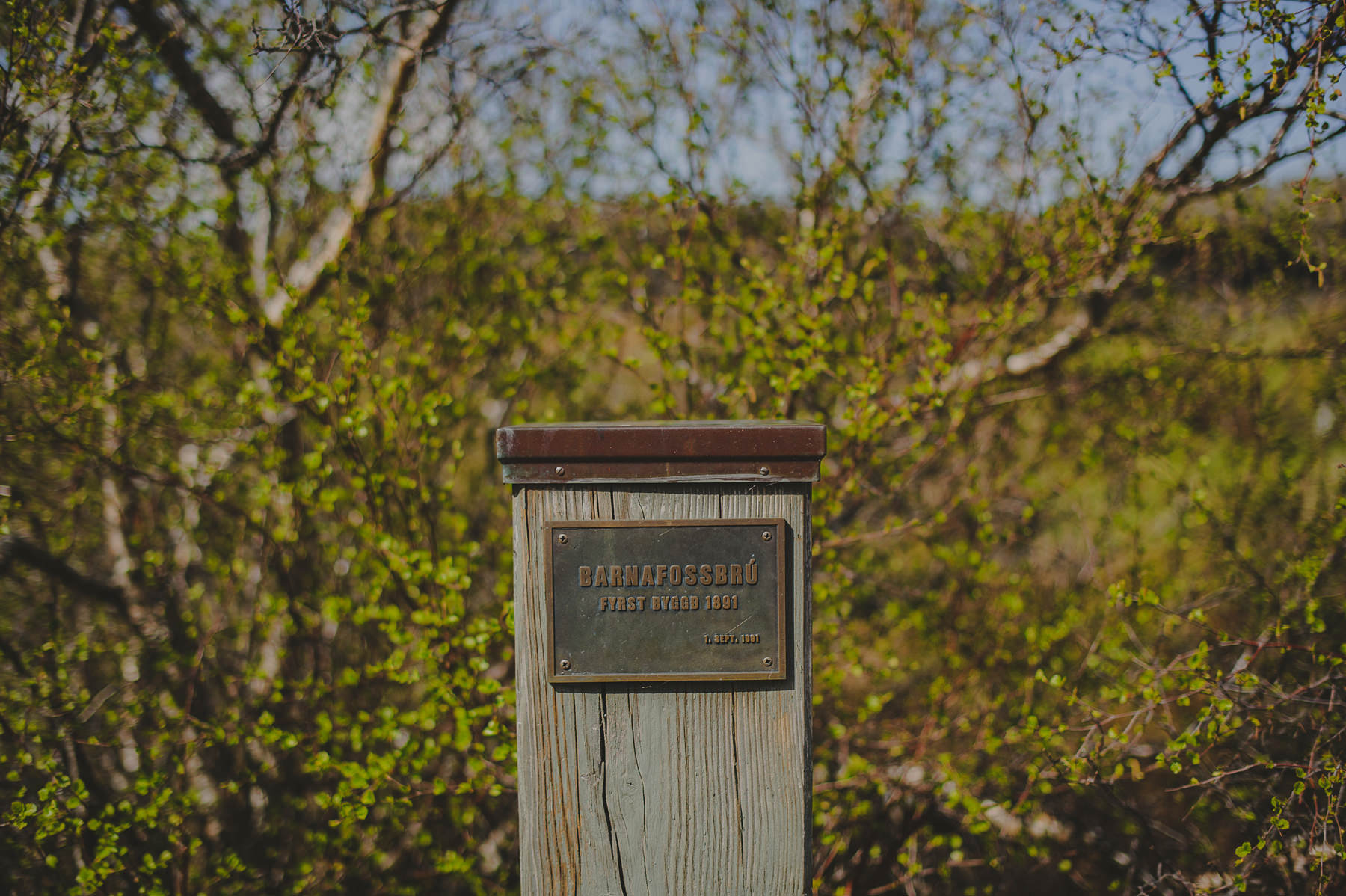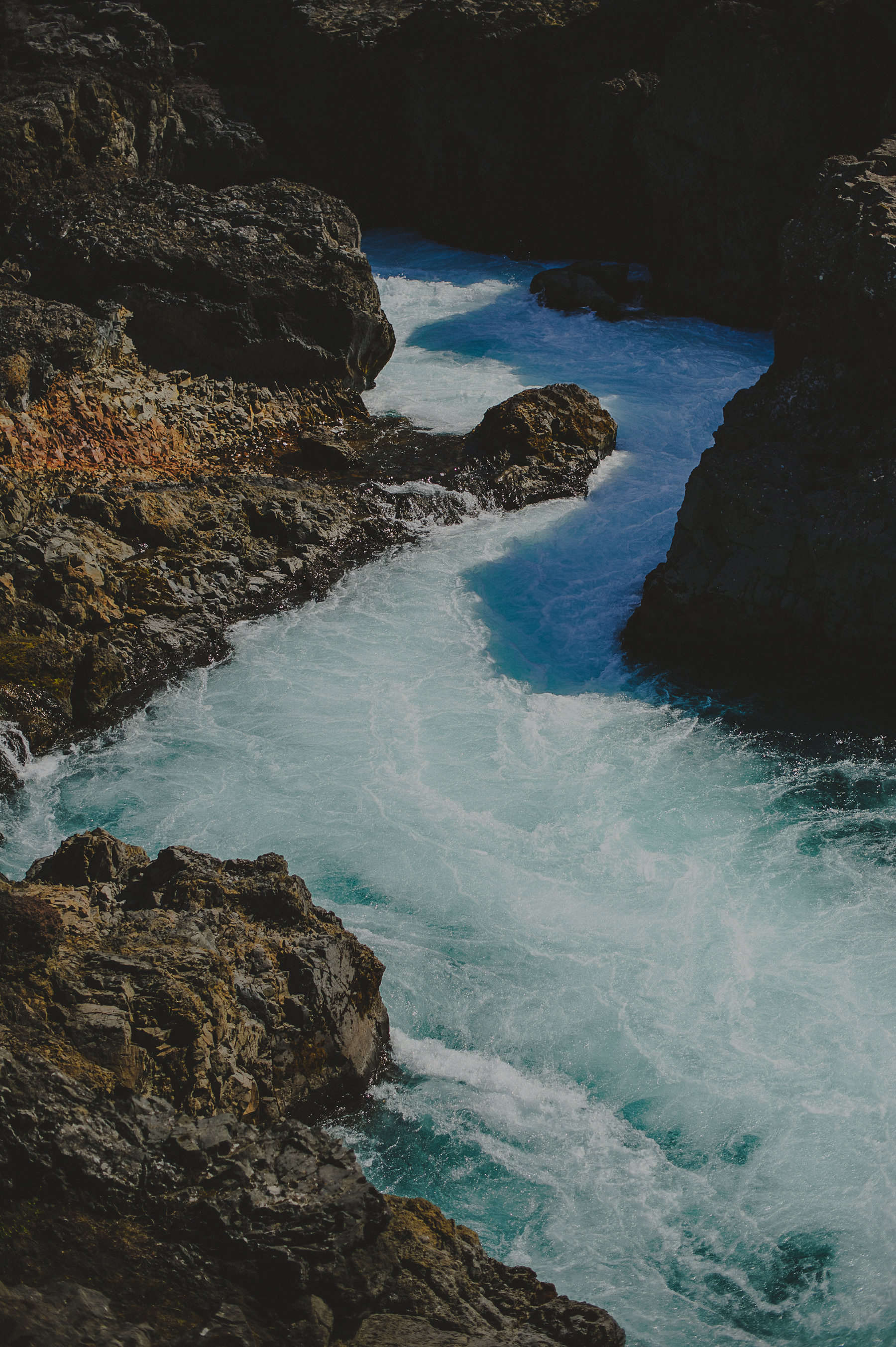 We decided to take a longer way back and saw some colorful mountains, adorable animals and lava fields.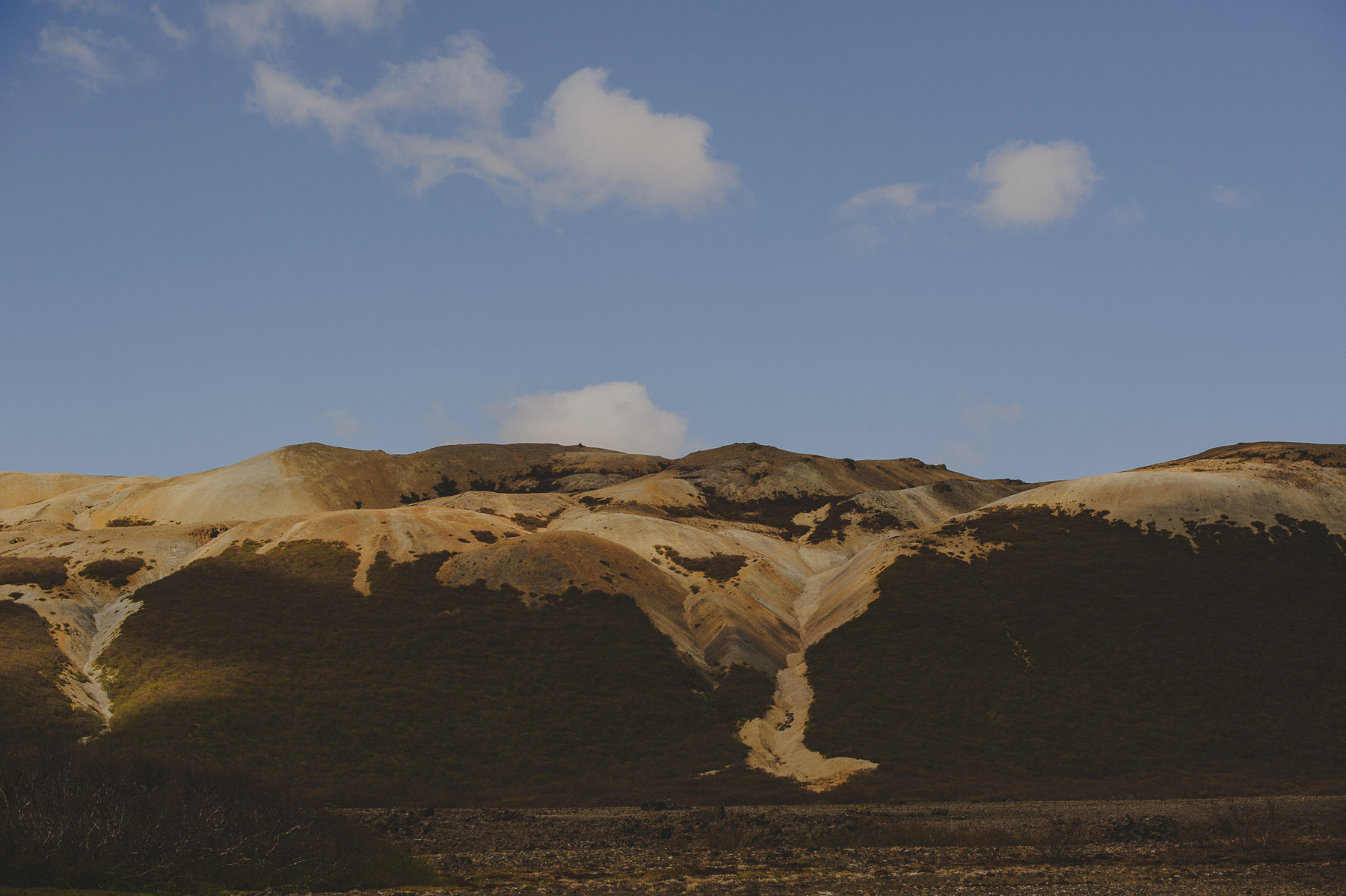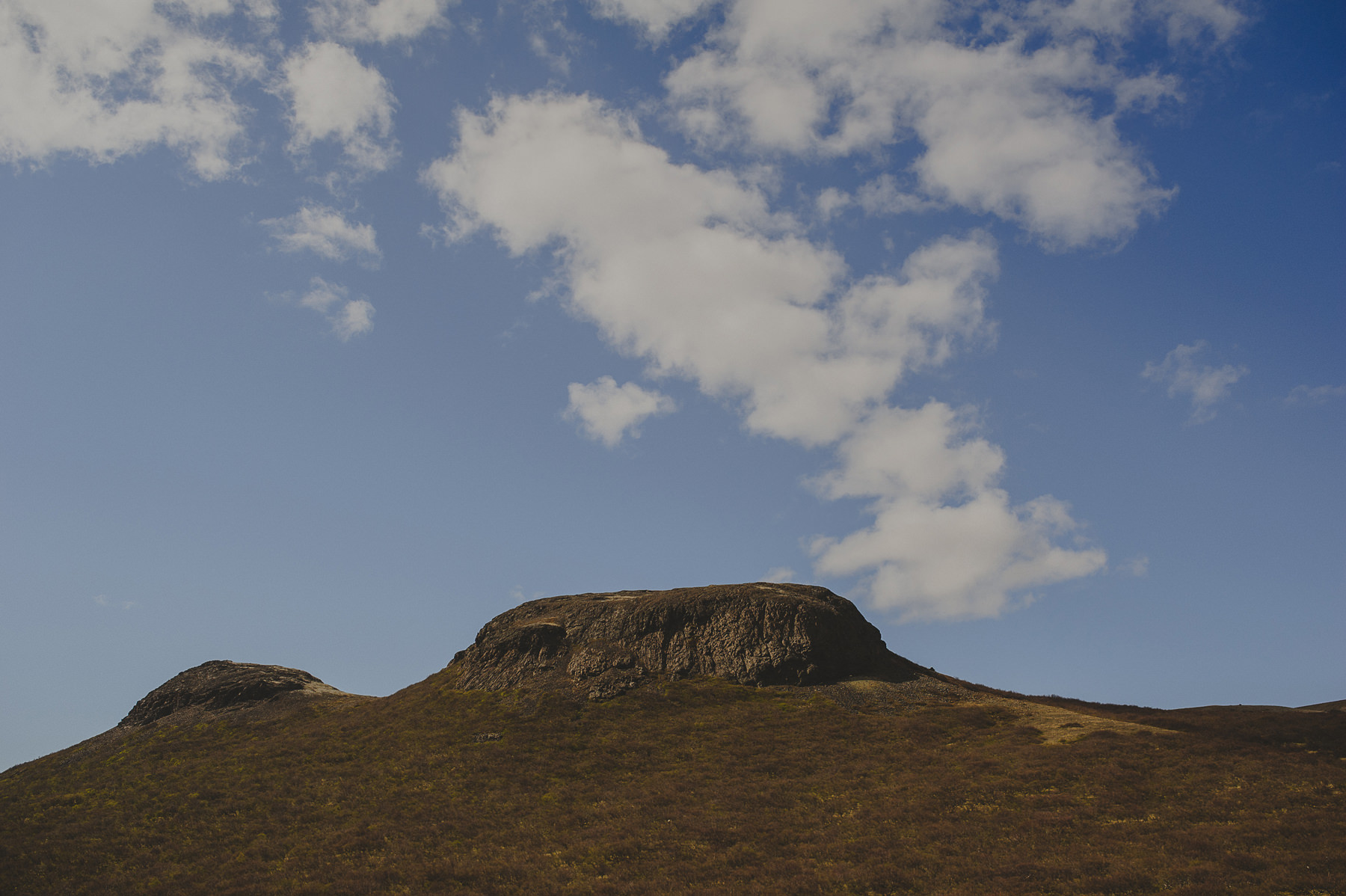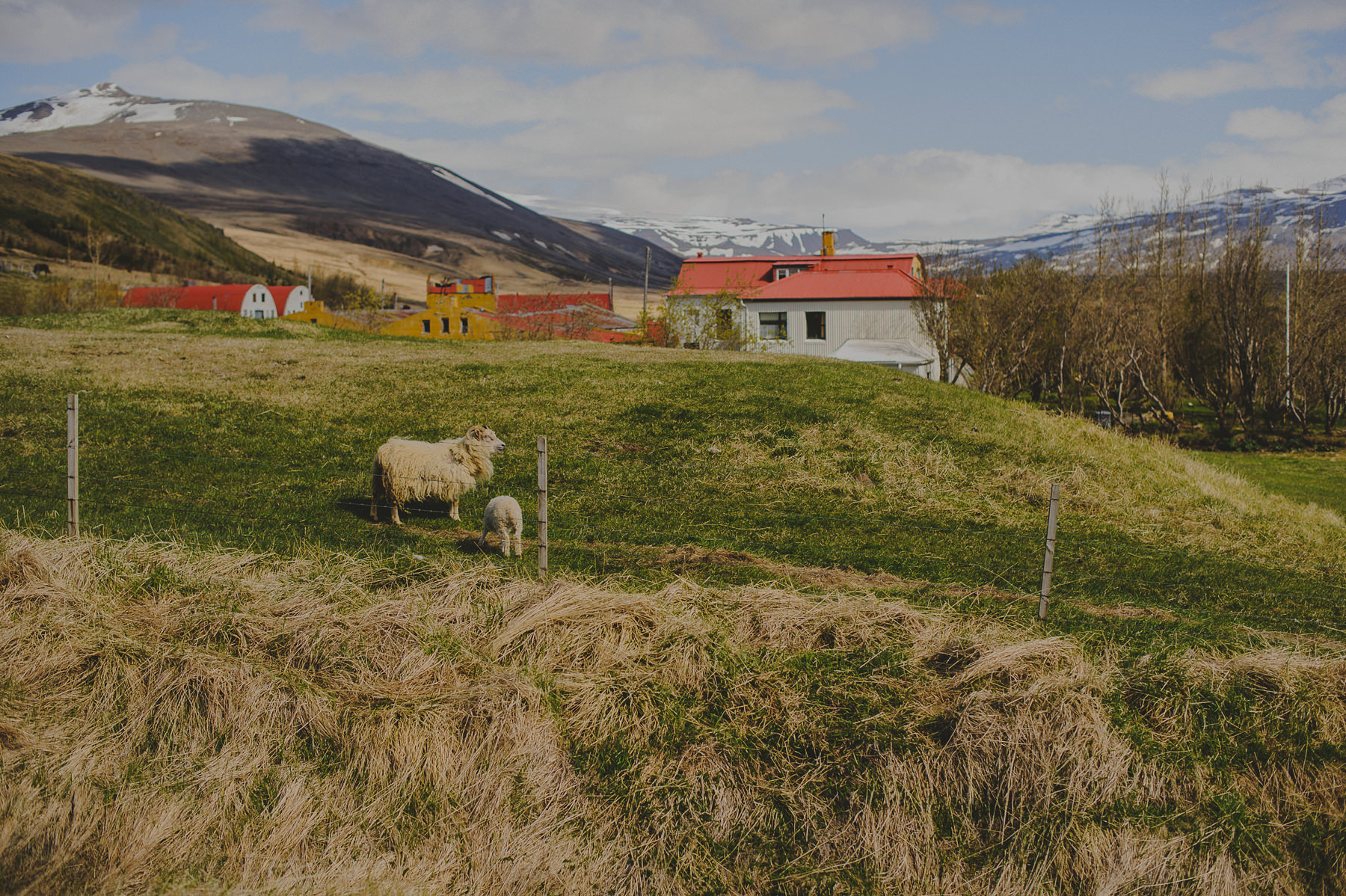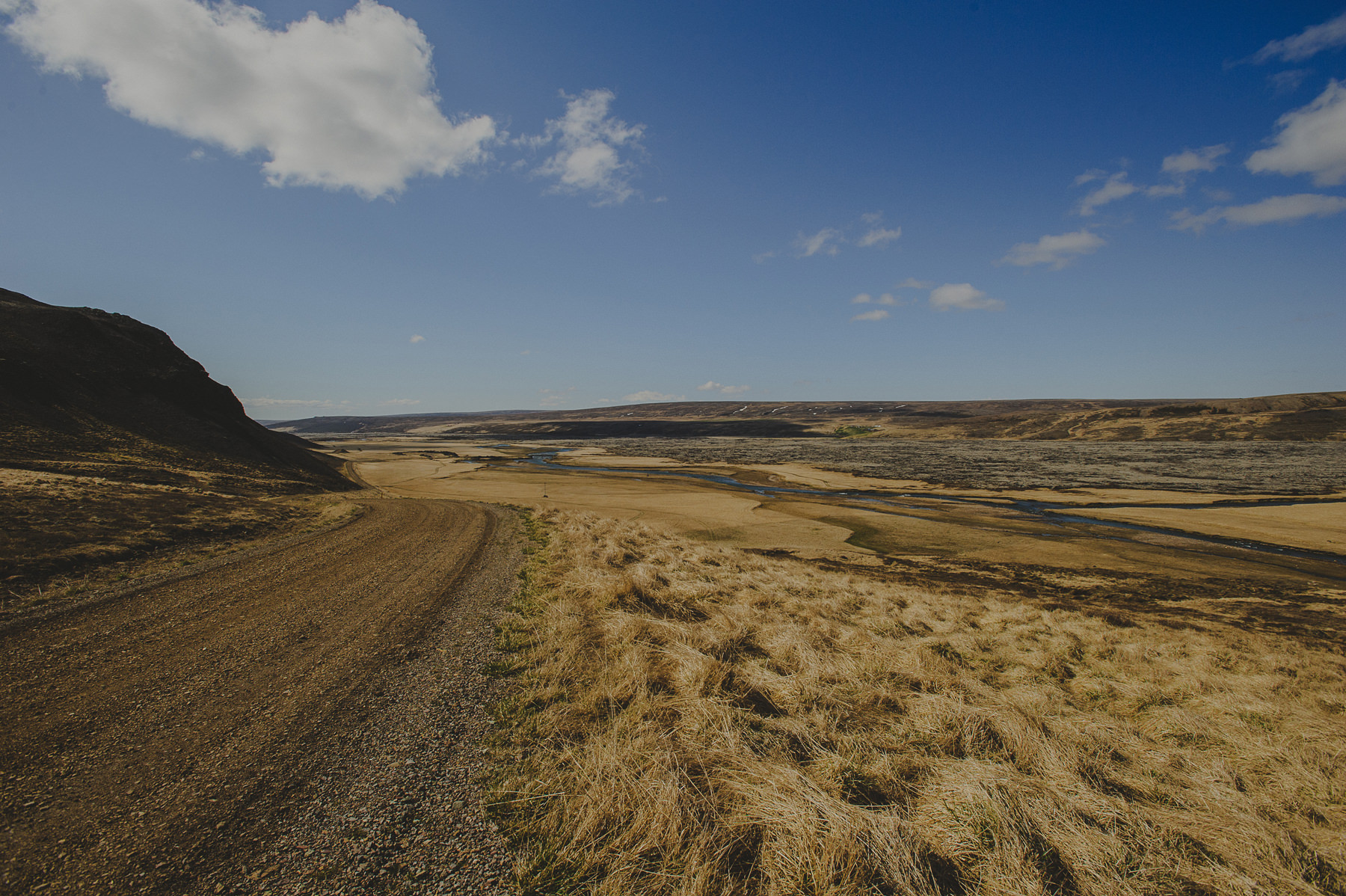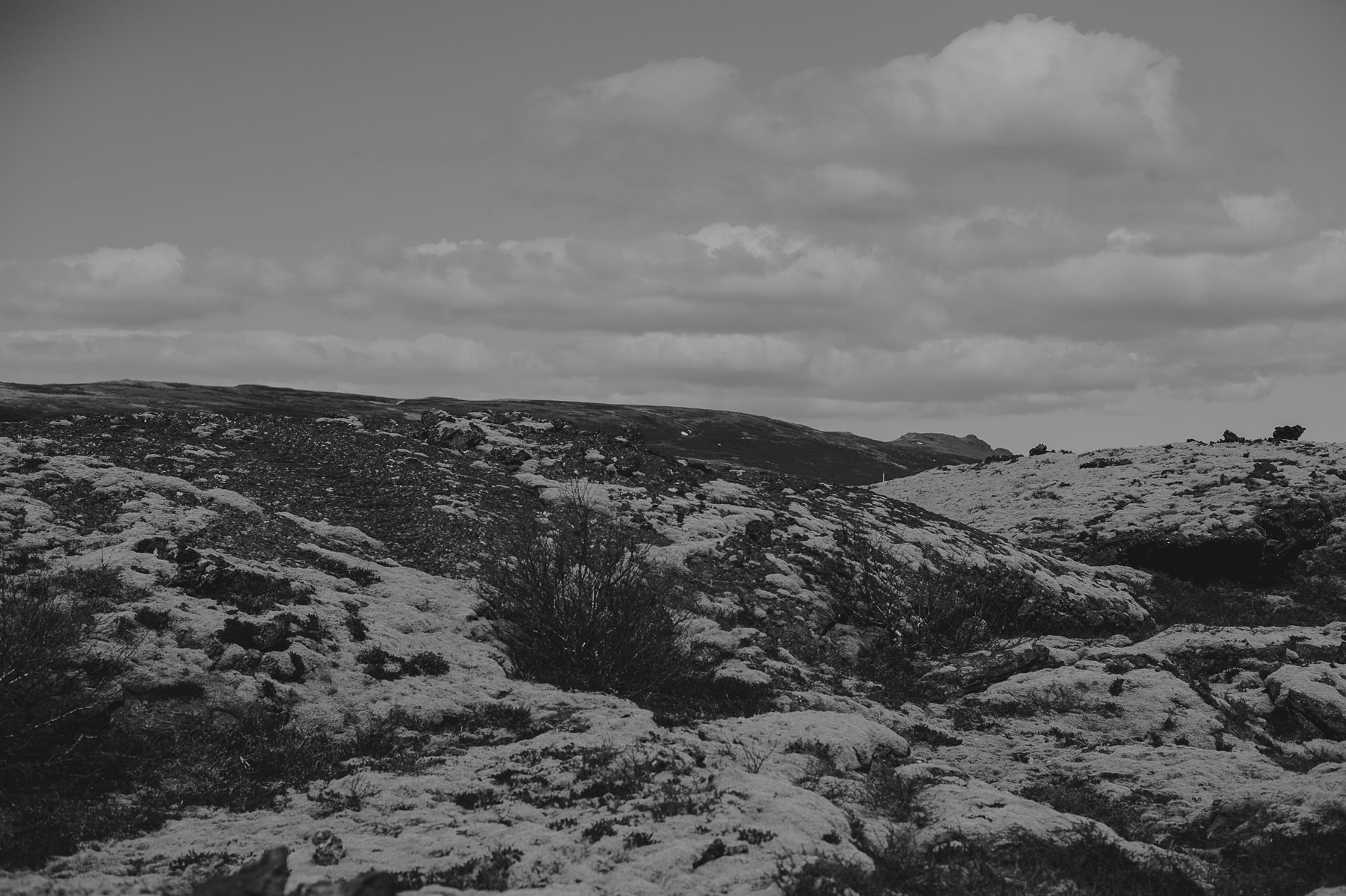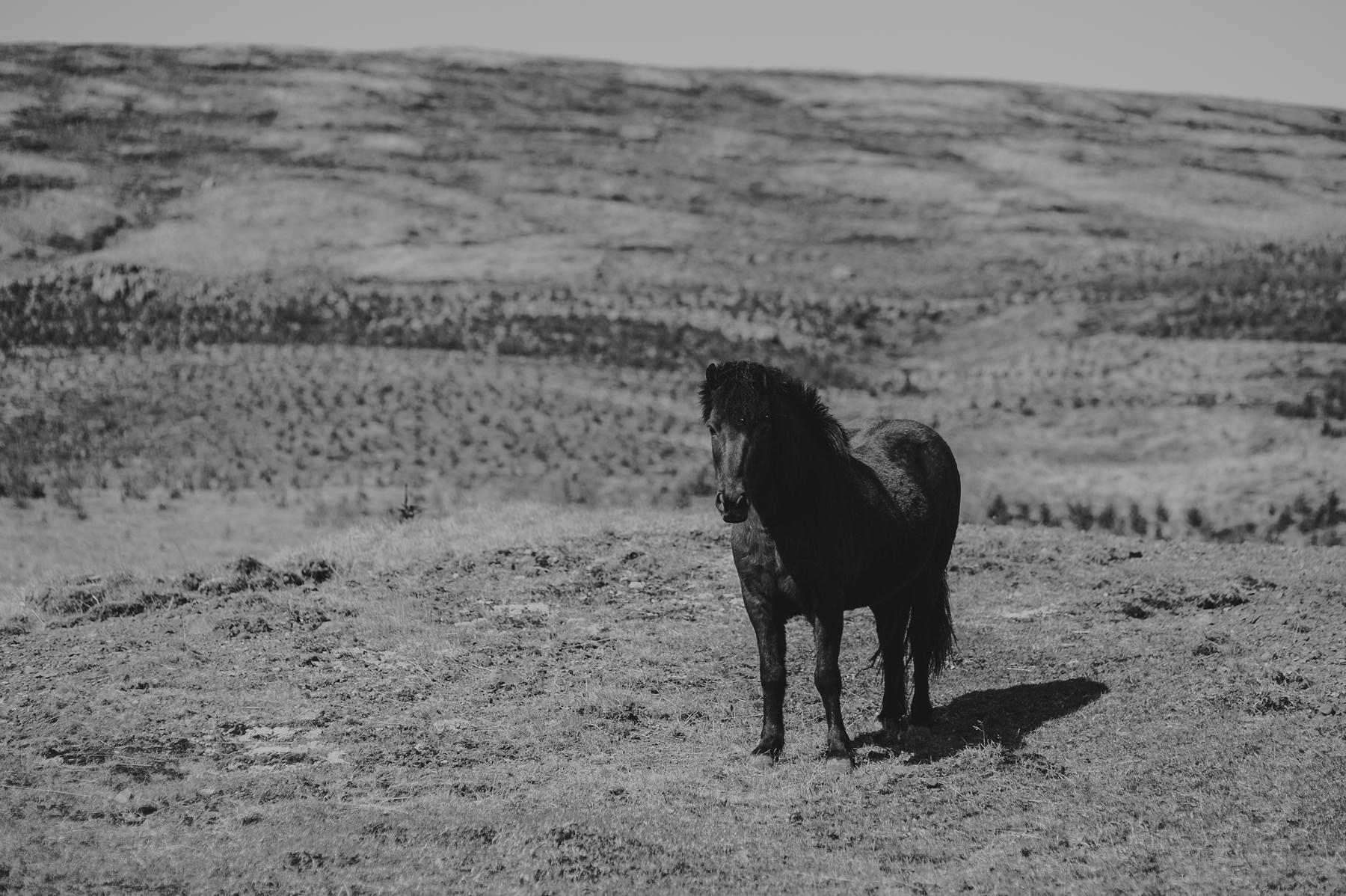 Deildartunguhver wasn't what I expected, but there was a lot of steam and bubbling water. :)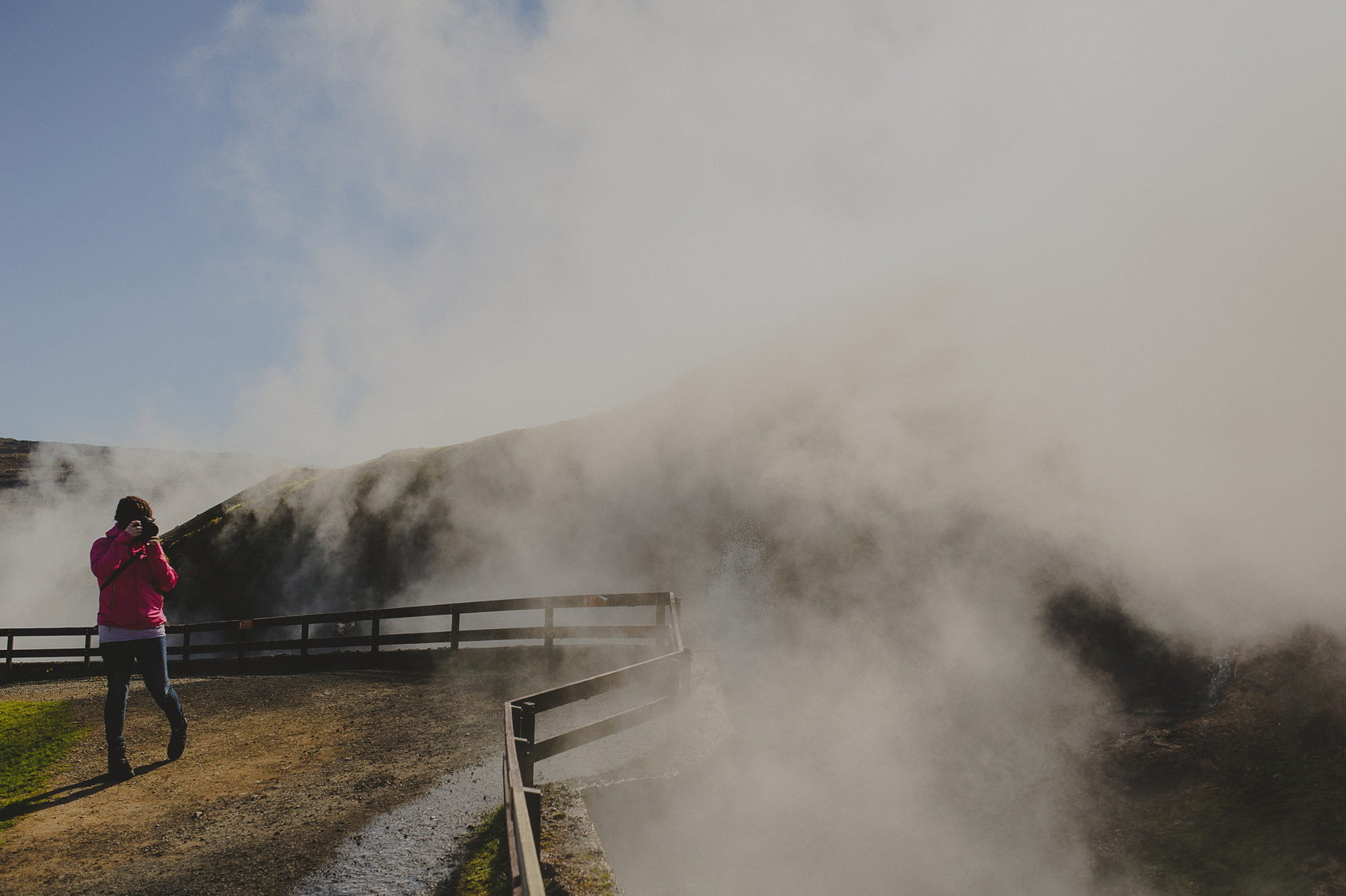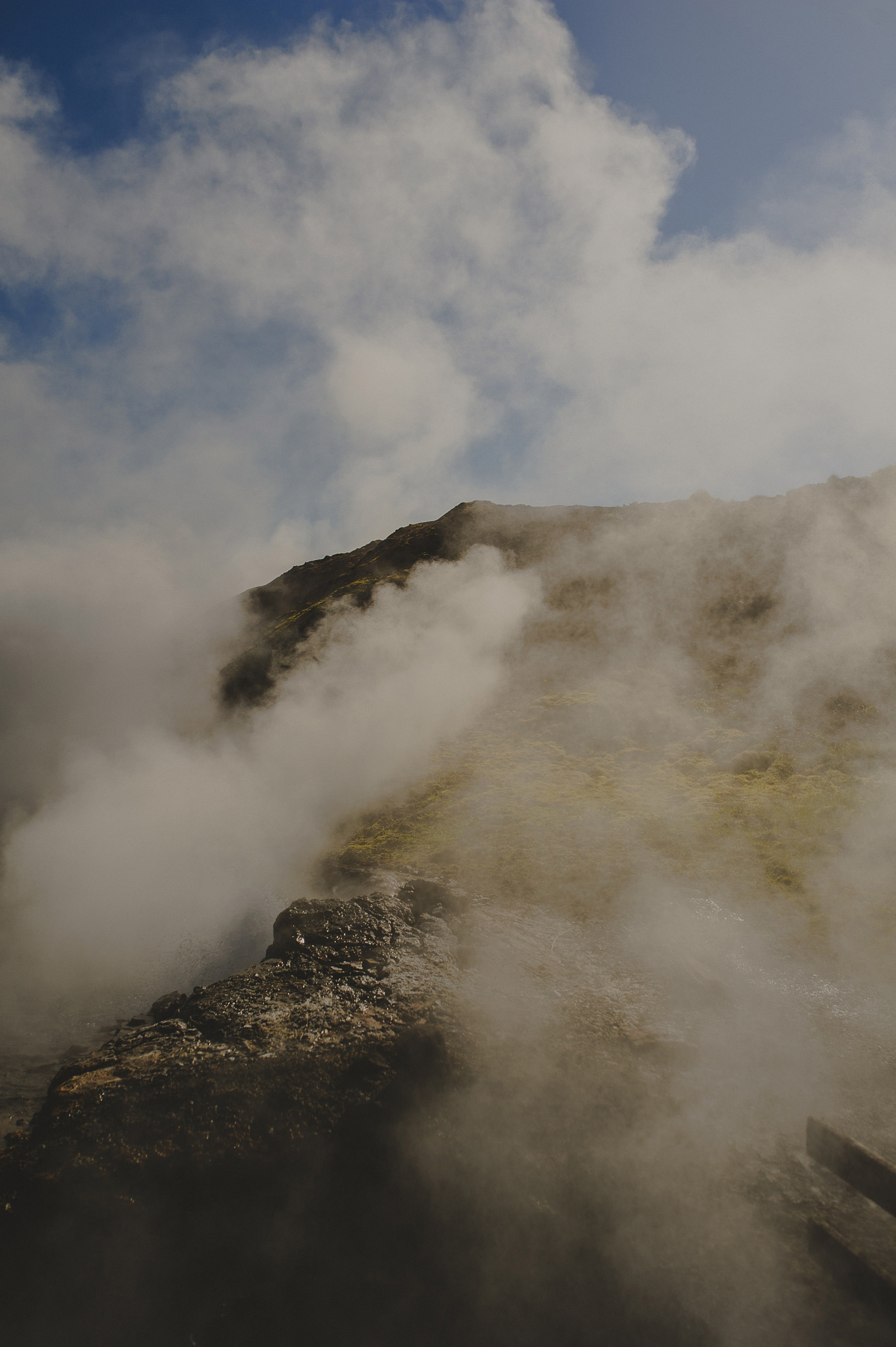 It was nice to drive towards Glymur on quiet roads and enjoy the views.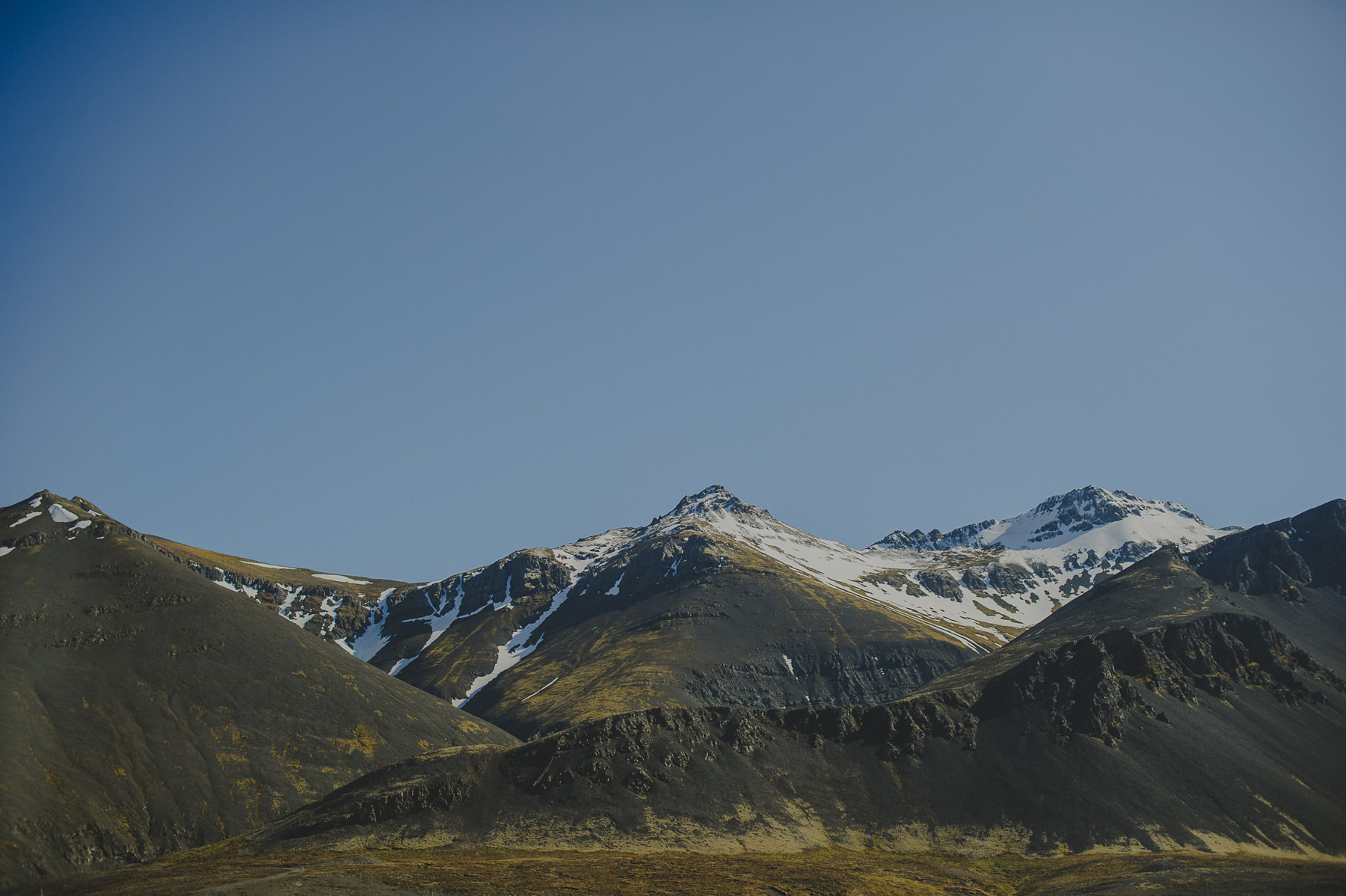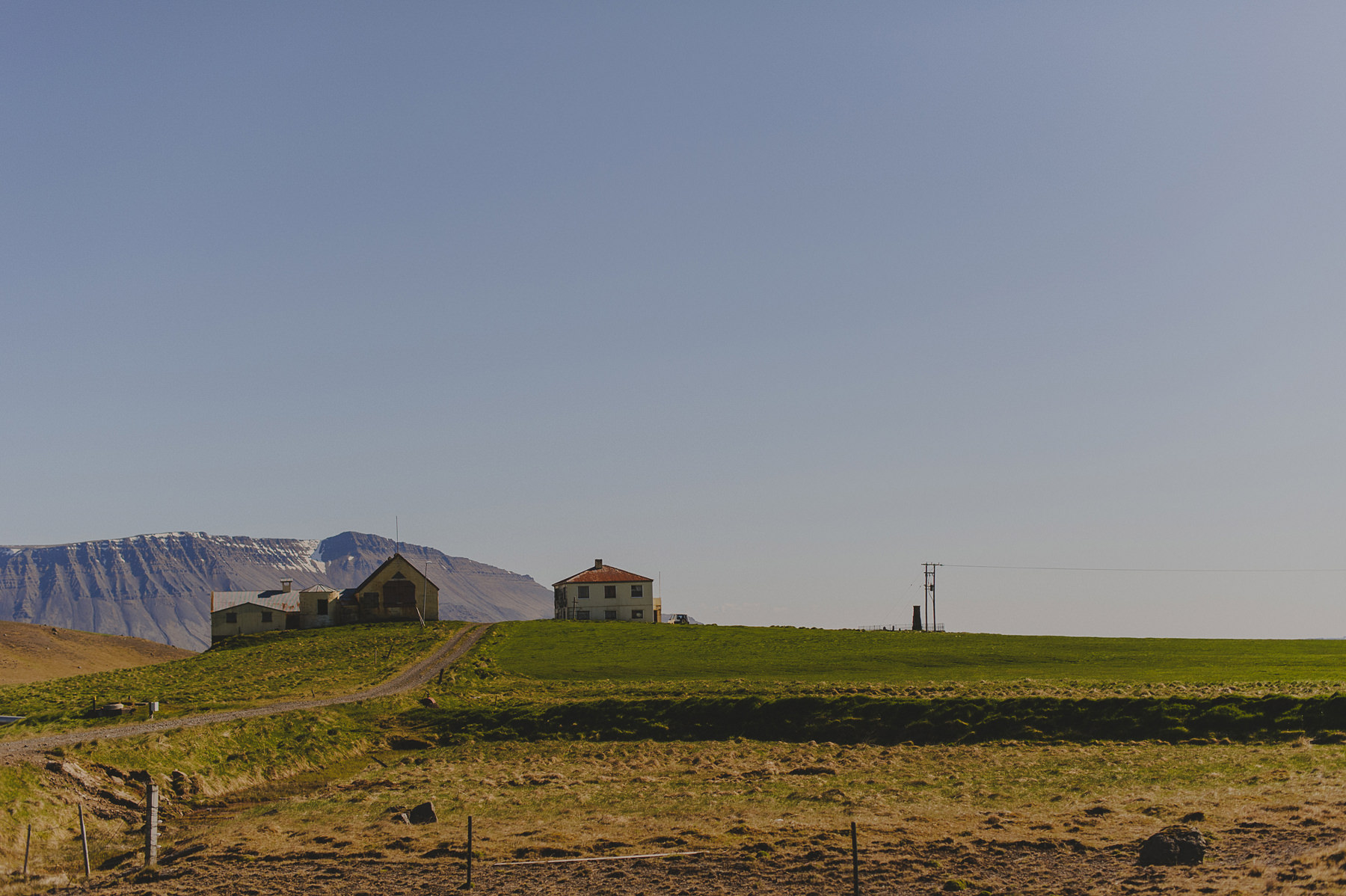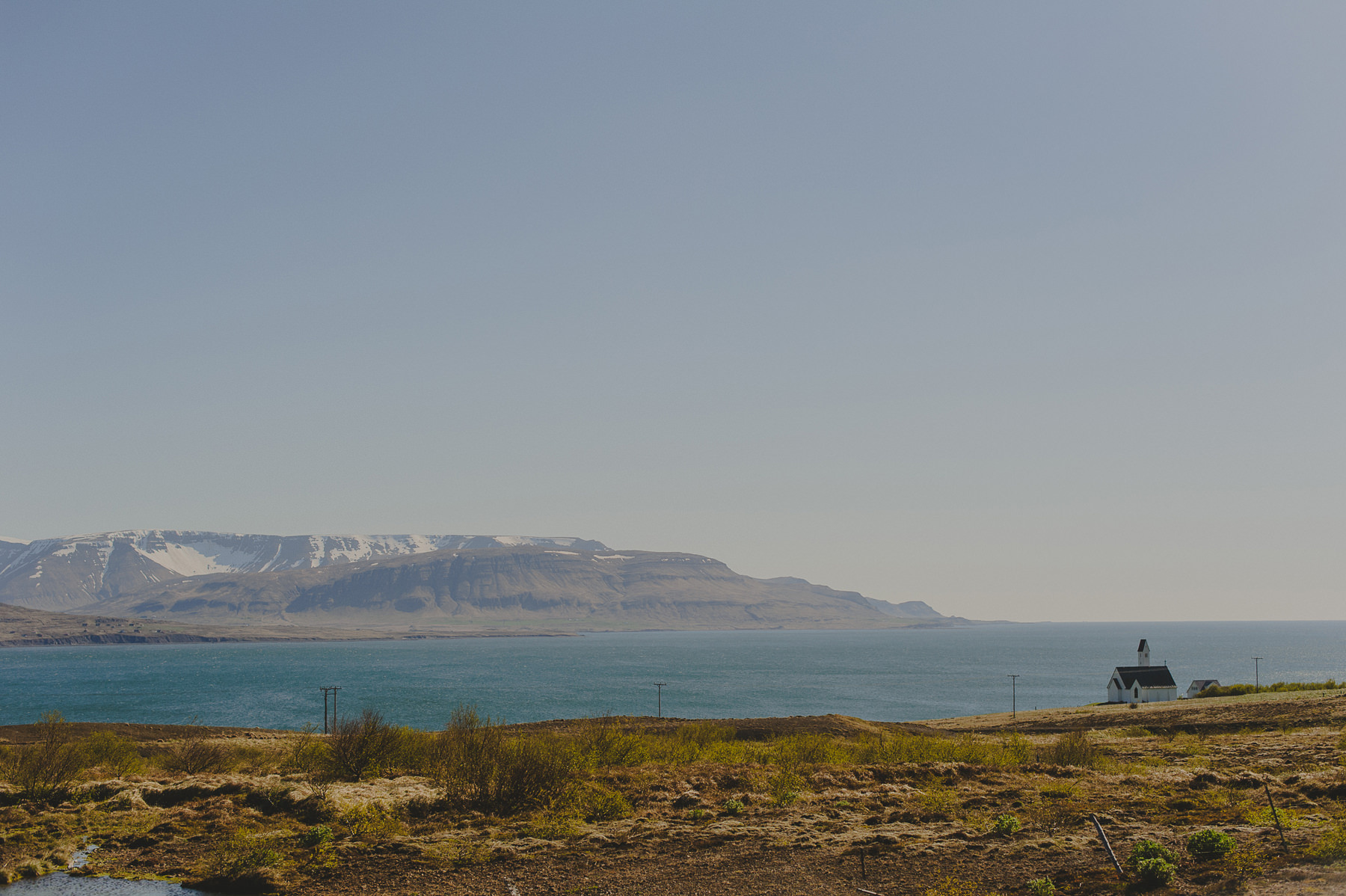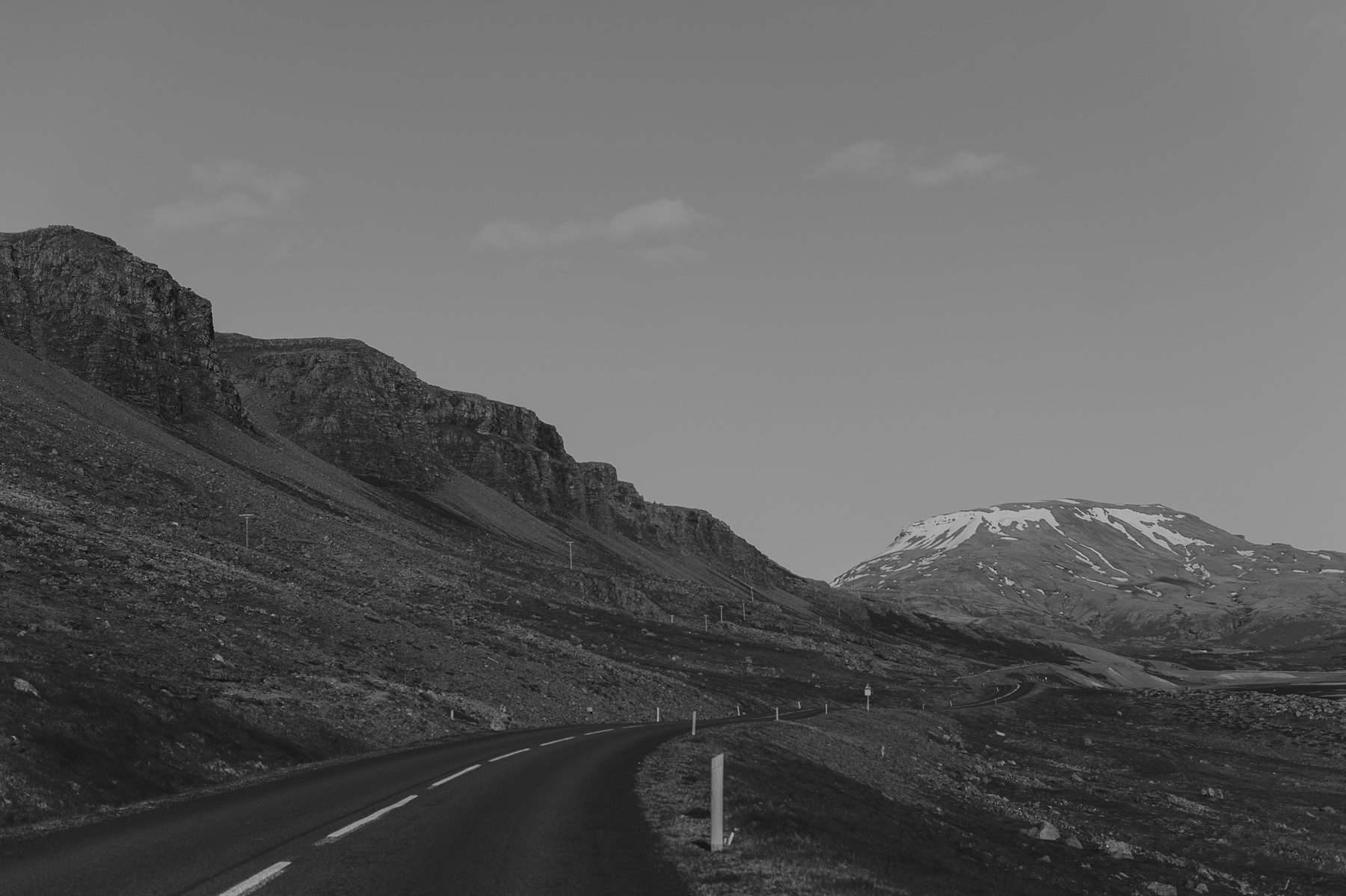 Glymur… Where to start! When we were at the parking lot – and you will love this place since after opening the tunnel near Reykjavik, there isn't much traffic and people going to Glymur – I asked Jouni if the hike to see the waterfall was long. He said no, so I just left my jeans on and put on my hiking boots. Grabbed something to eat and drink and then we started walking. There were rocks painted with yellow (or was it white?) paint and we were supposed to follow them. At some point we didn't see the rocks anymore, were lost in the middle of some shrubs and tiny trees, but we found our way up to the waterfall. The bad news is that we were at the wrong side of it. It was beautiful anyway, but maybe next time we will try to find the right route. And man, that walk wasn't short. The sun started setting and I was completely exhausted. I decided to sit down and just enjoy the views while Jouni continued up to the top of the waterfall. And the views? I was having one surreal moment watching hundreds of birds flying down in the canyon, wind whooshing in my ears and Glymur rumbling, making me feel like the smallest thing on this planet. The world is a beautiful place and sometimes we need those moments, where we completely stop and stare at it all. Take it in and never letting go.
While I was sitting there I decided that I would regret it forever if I didn't continue my way up there. Maybe the beauty of the world gave me strength. I walked up and found Jouni's shoes. He had walked in the middle of the icy stream to take photos. If that isn't commitment, then nothing is! And that is a part of why I love him so – he just does so many awesome (and crazy!) things.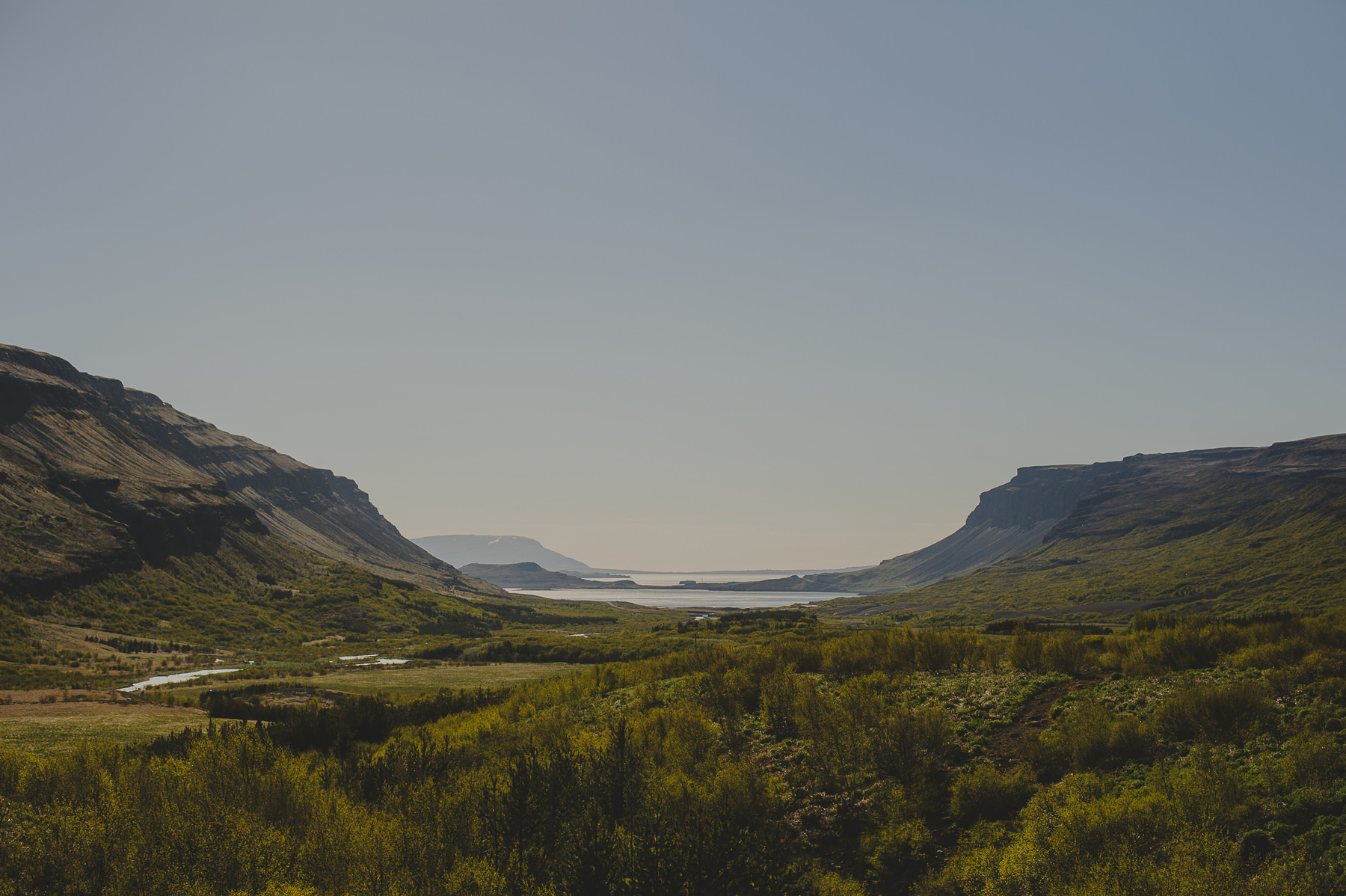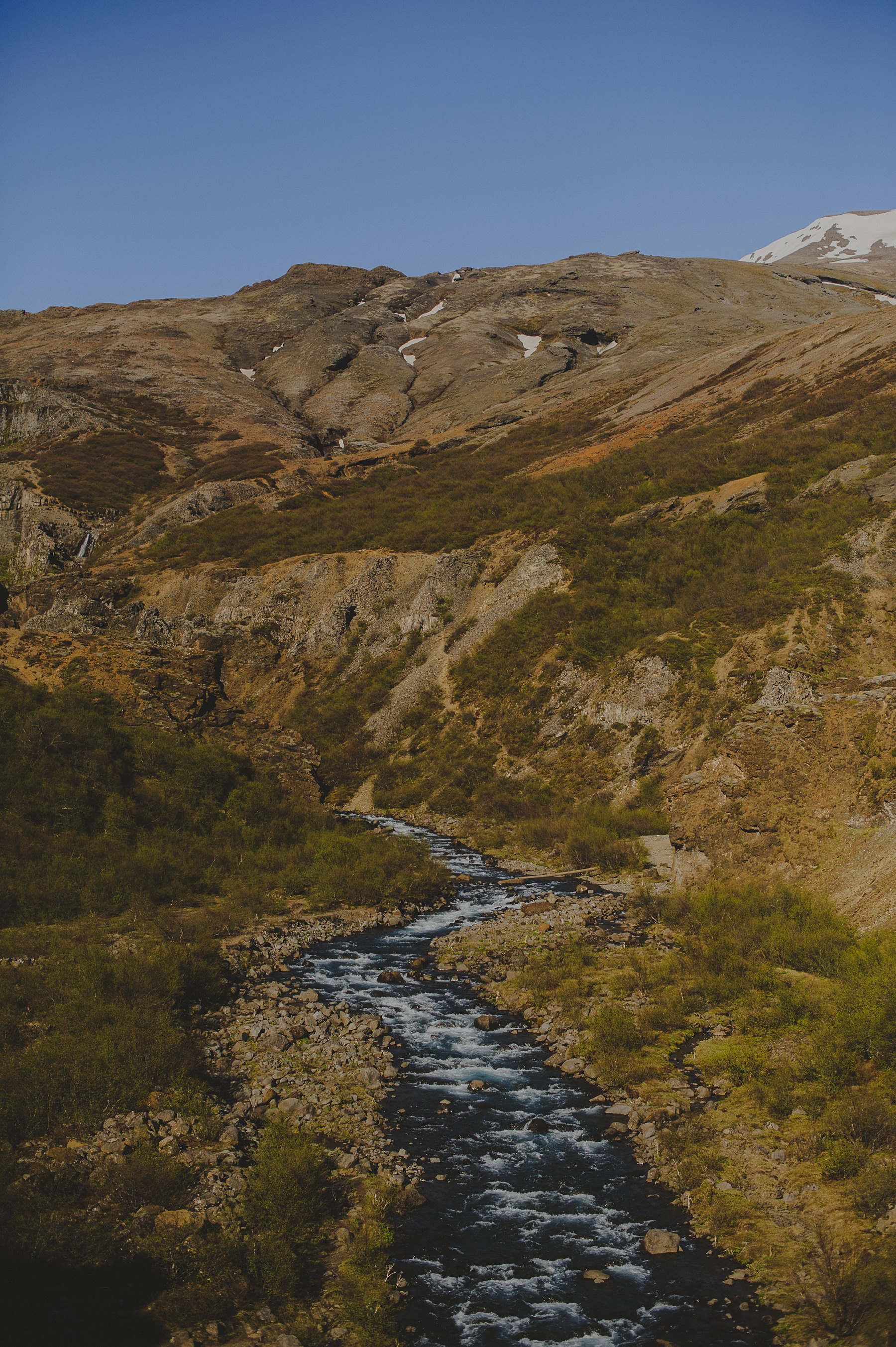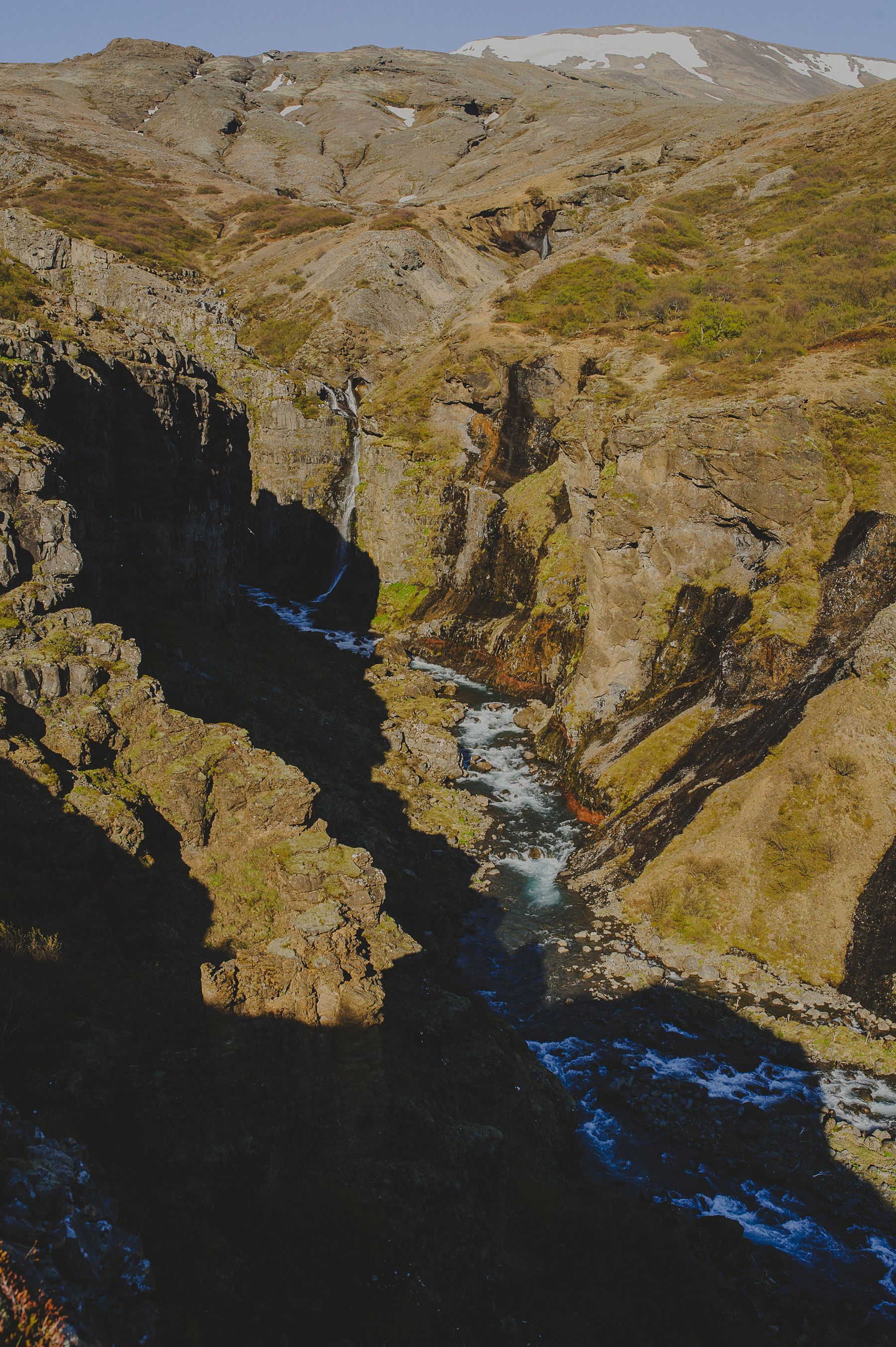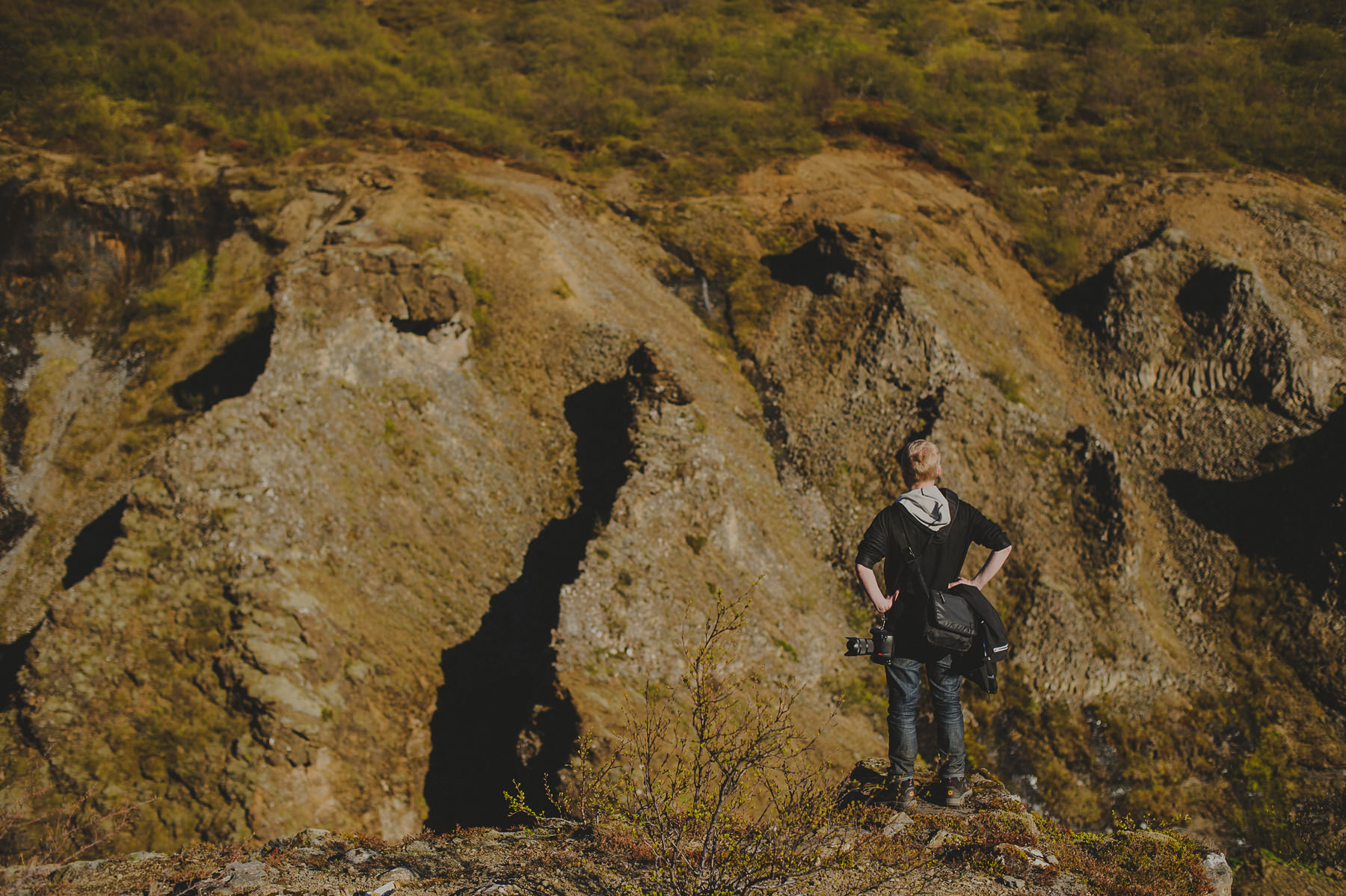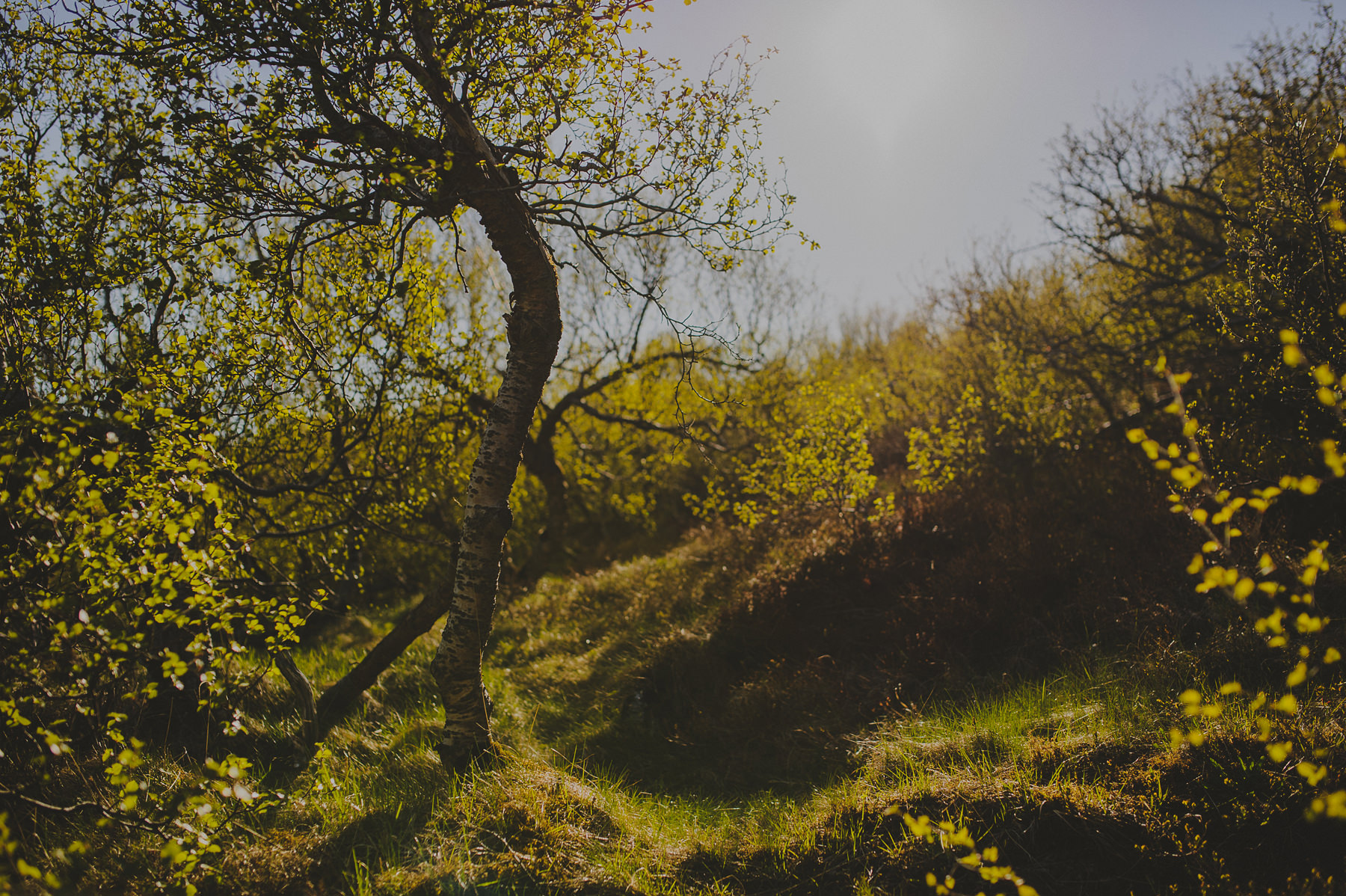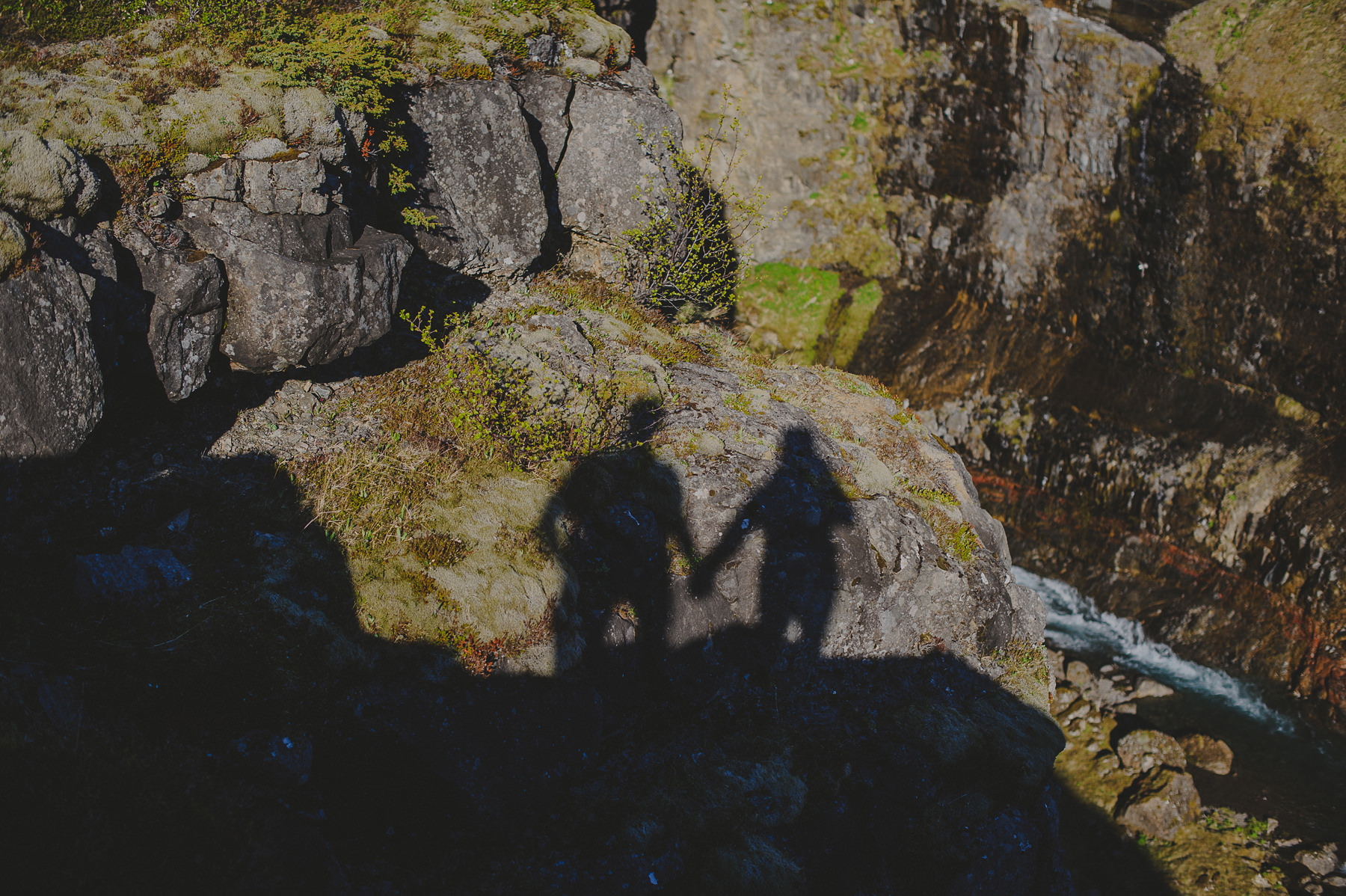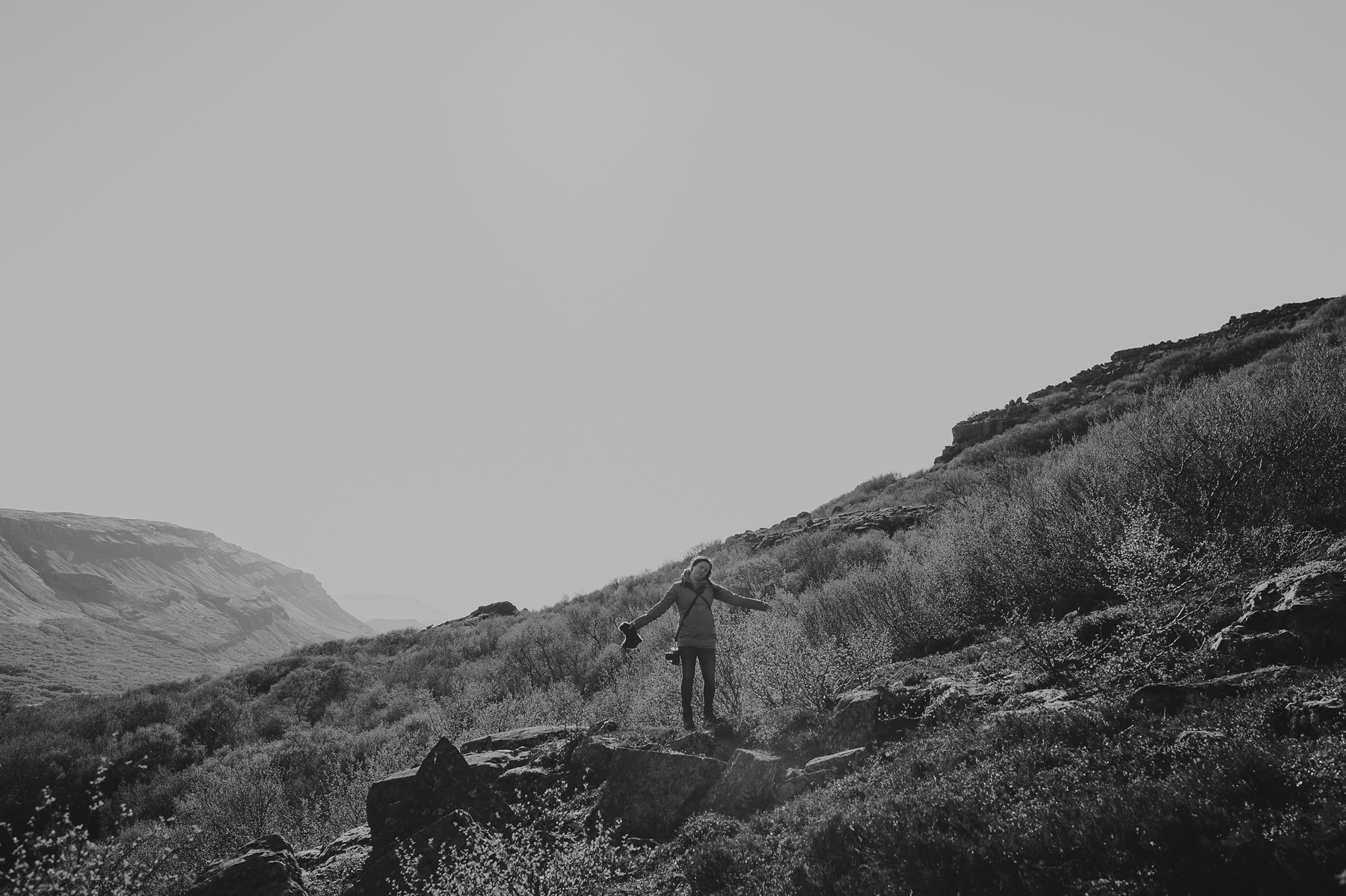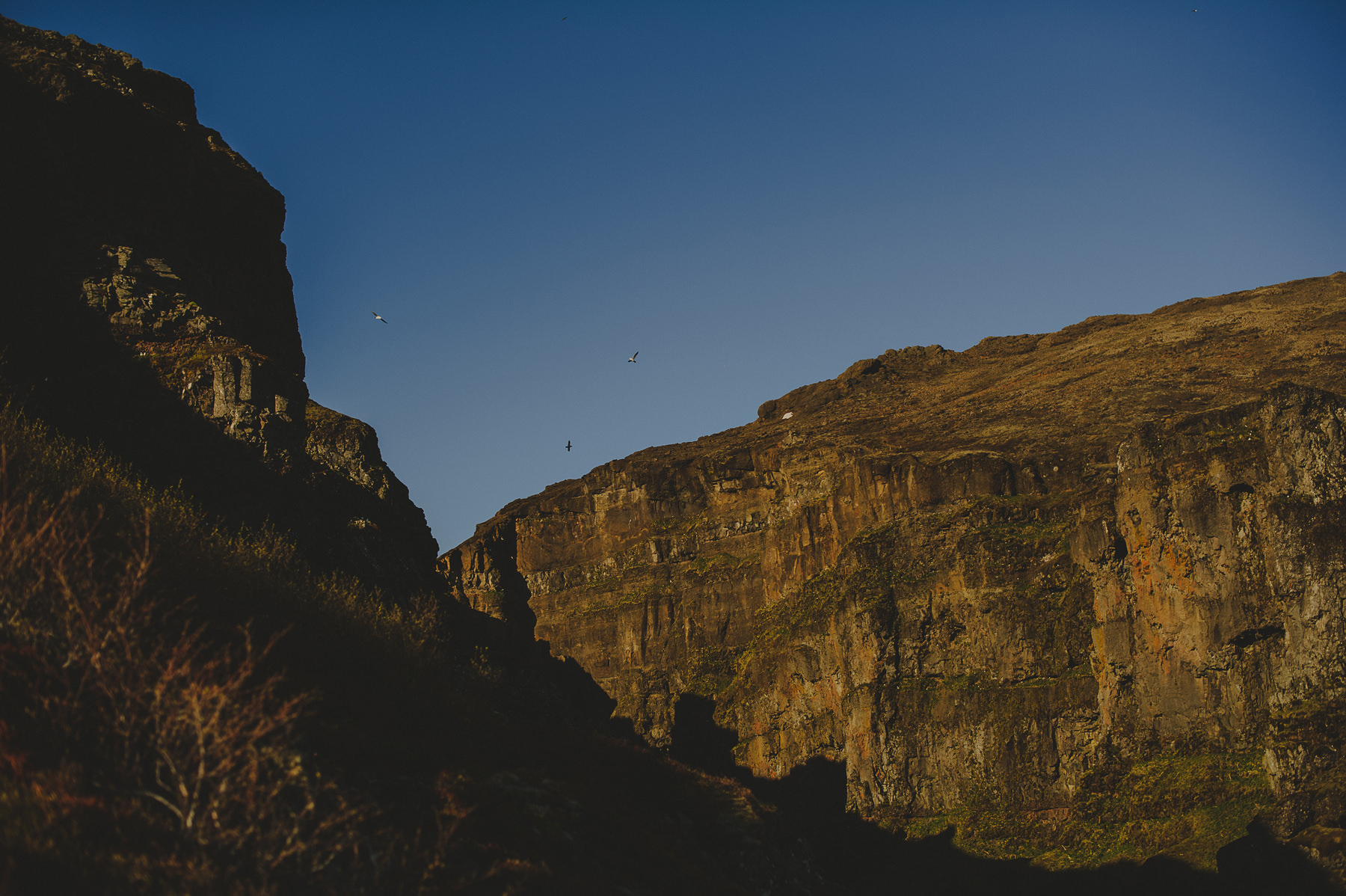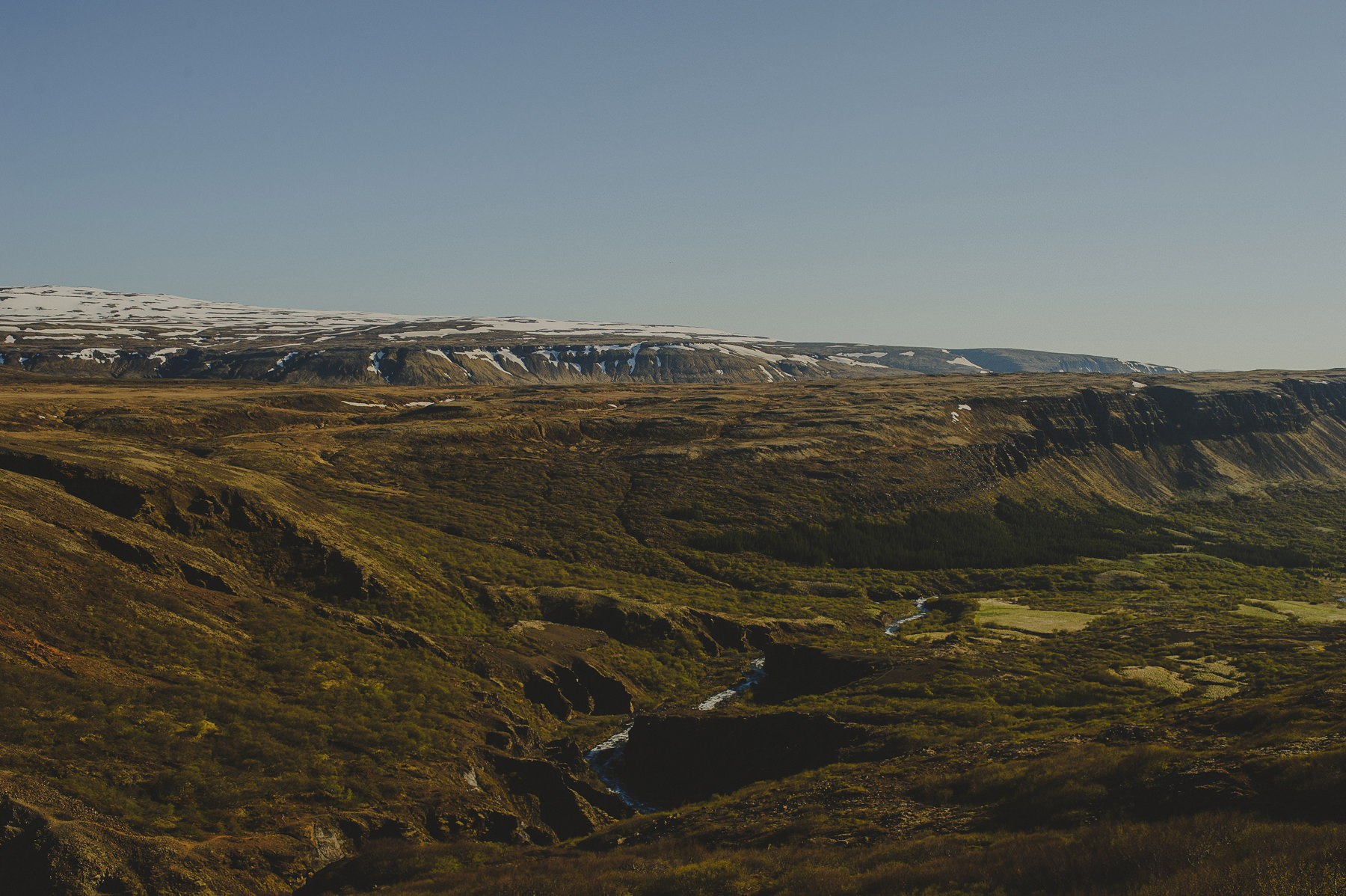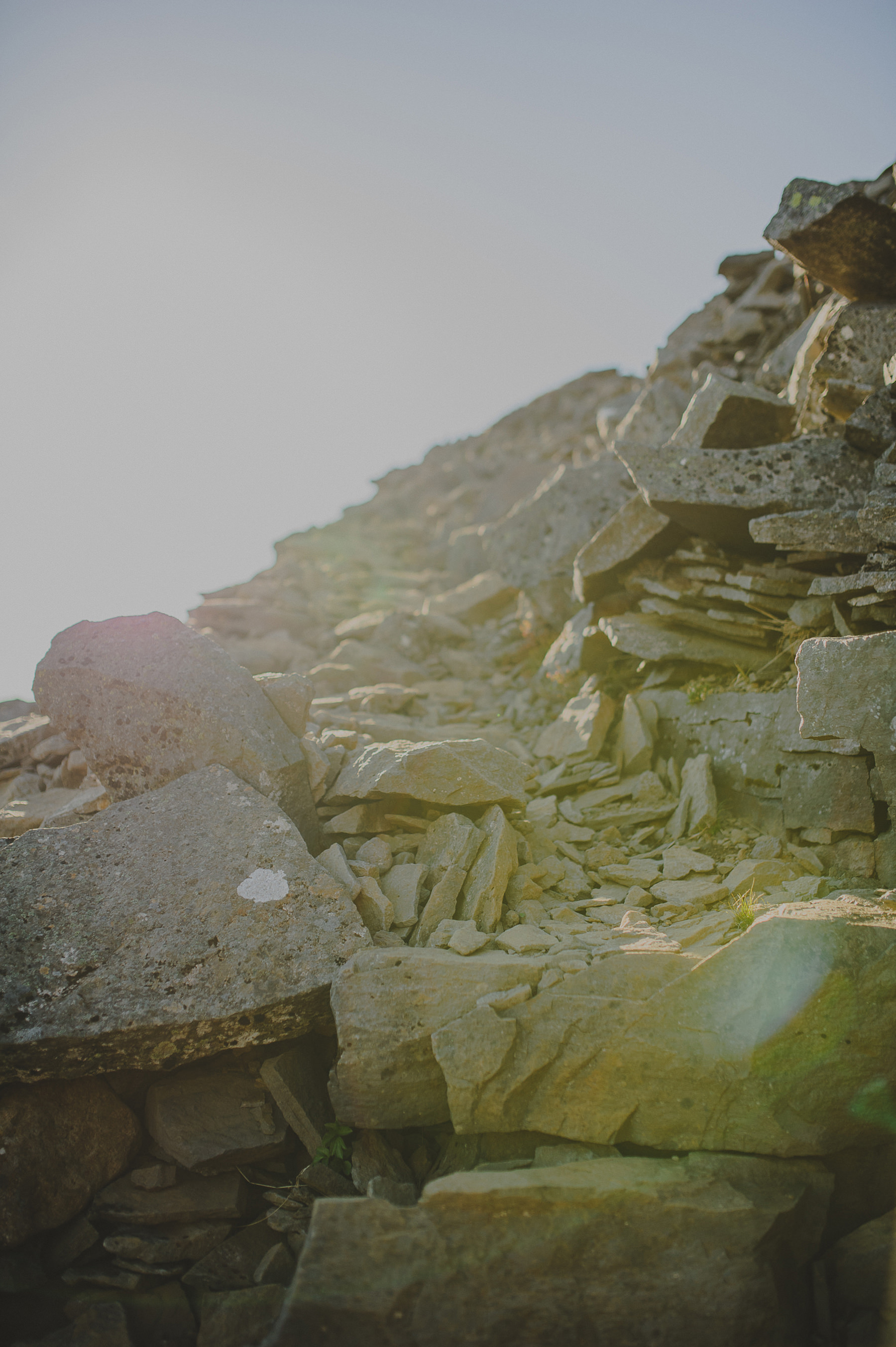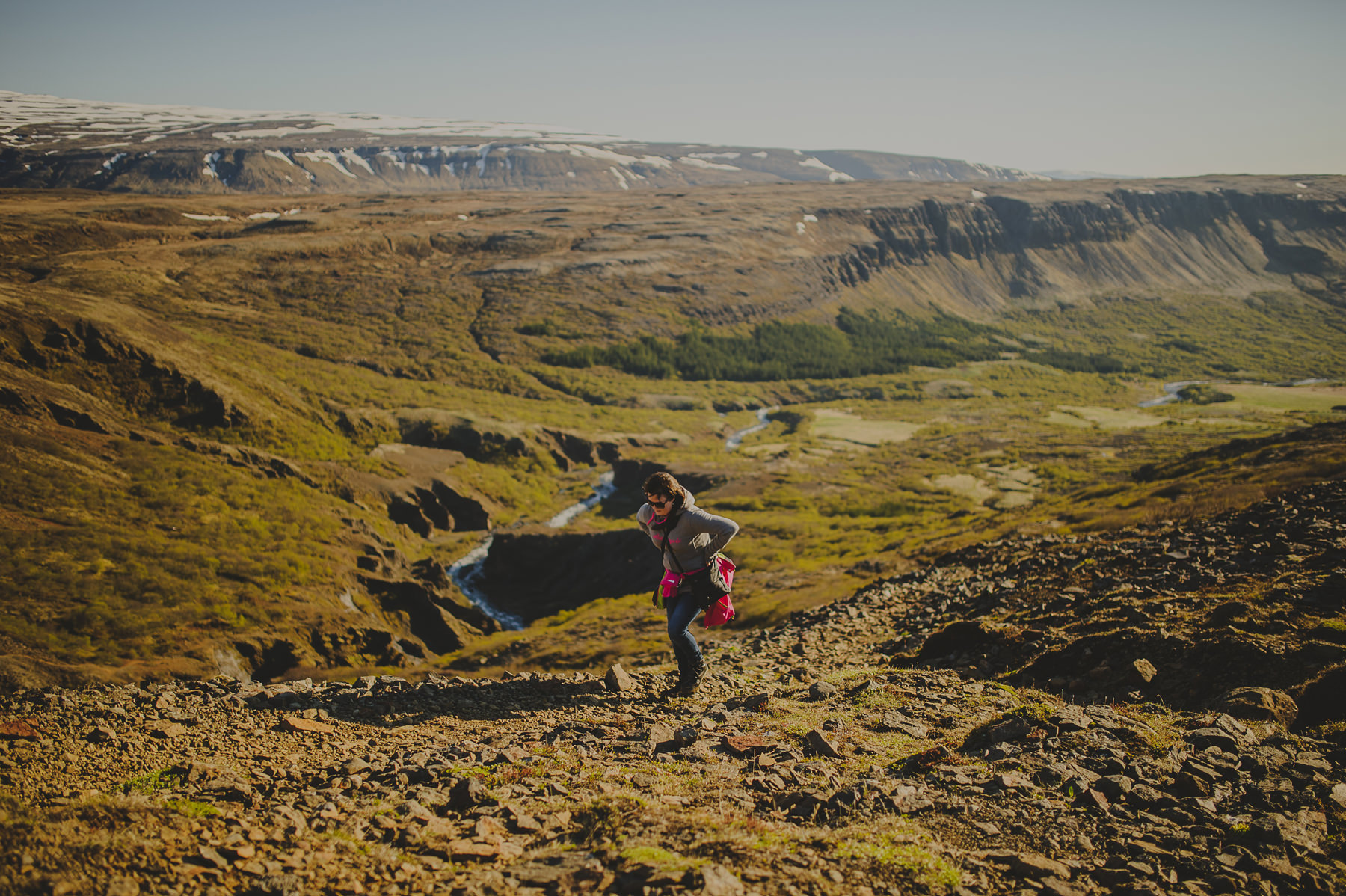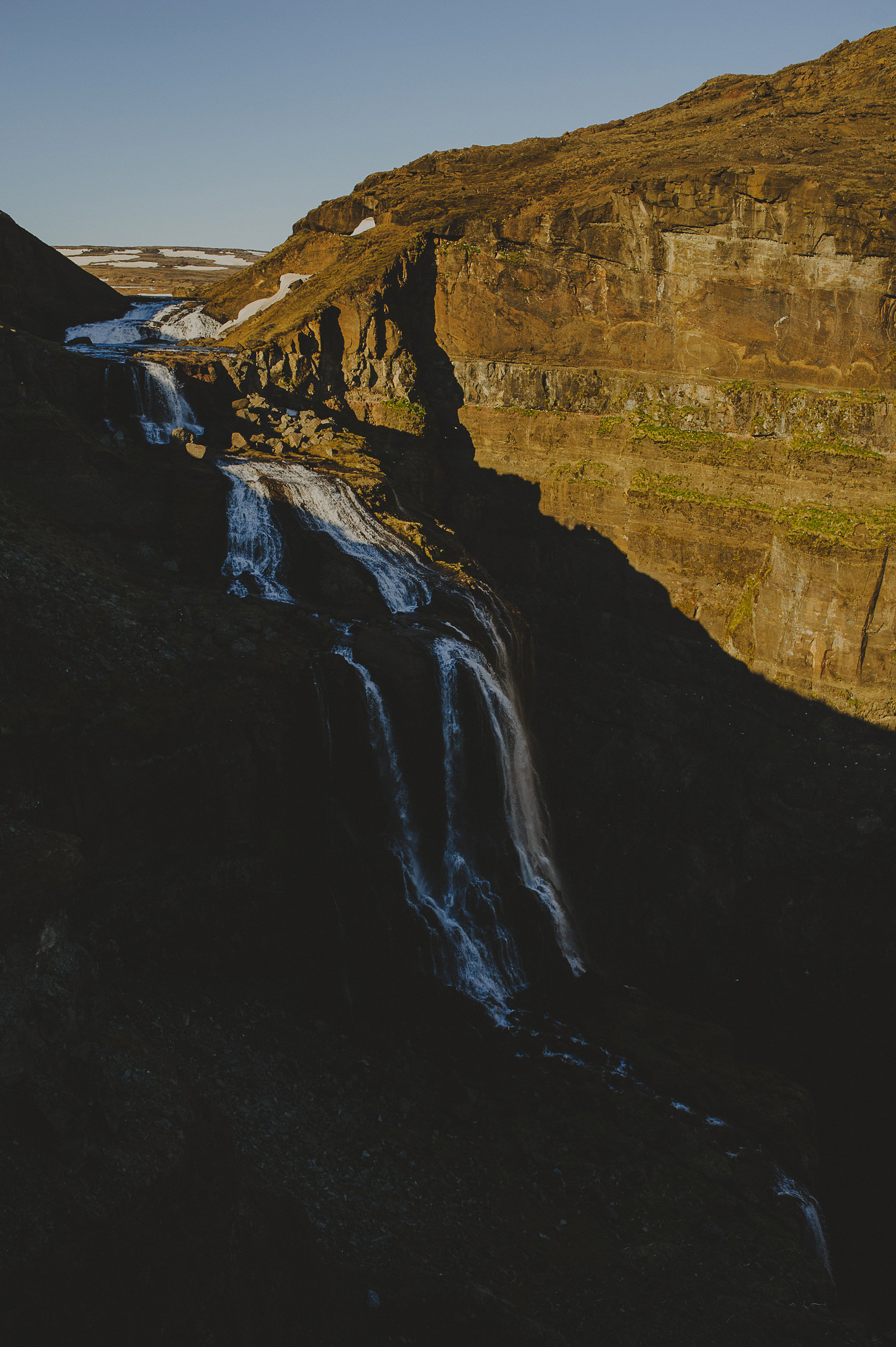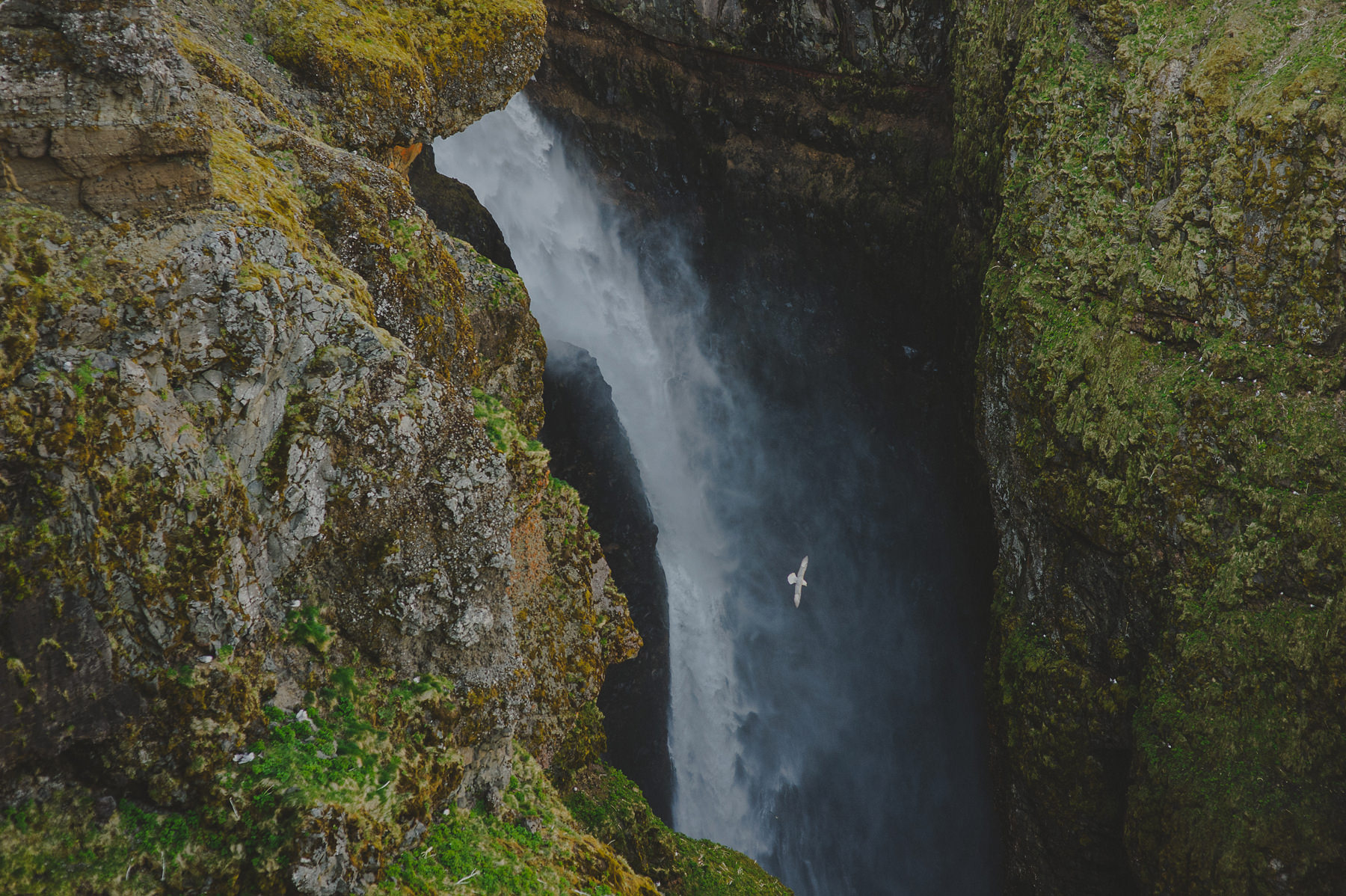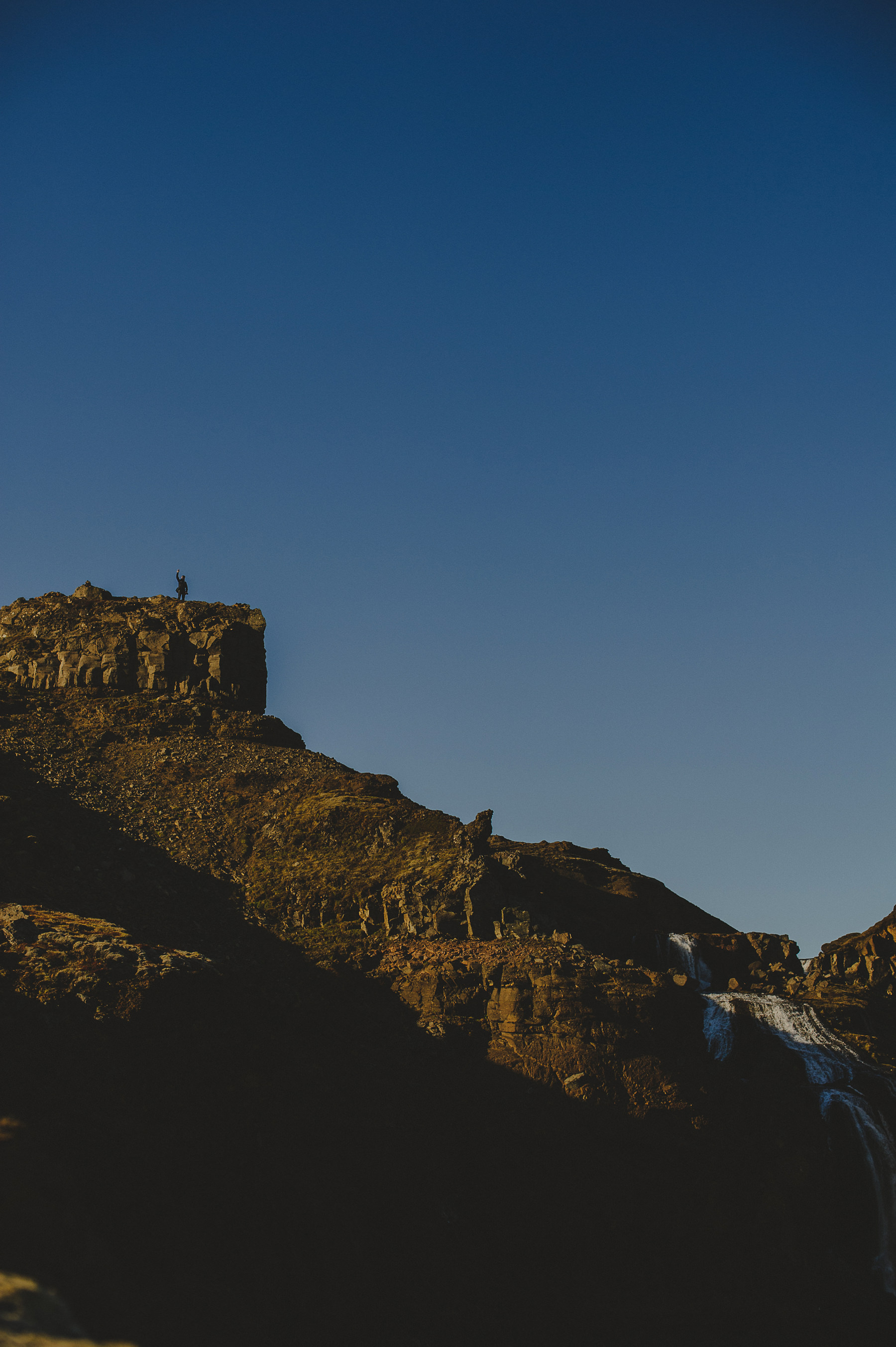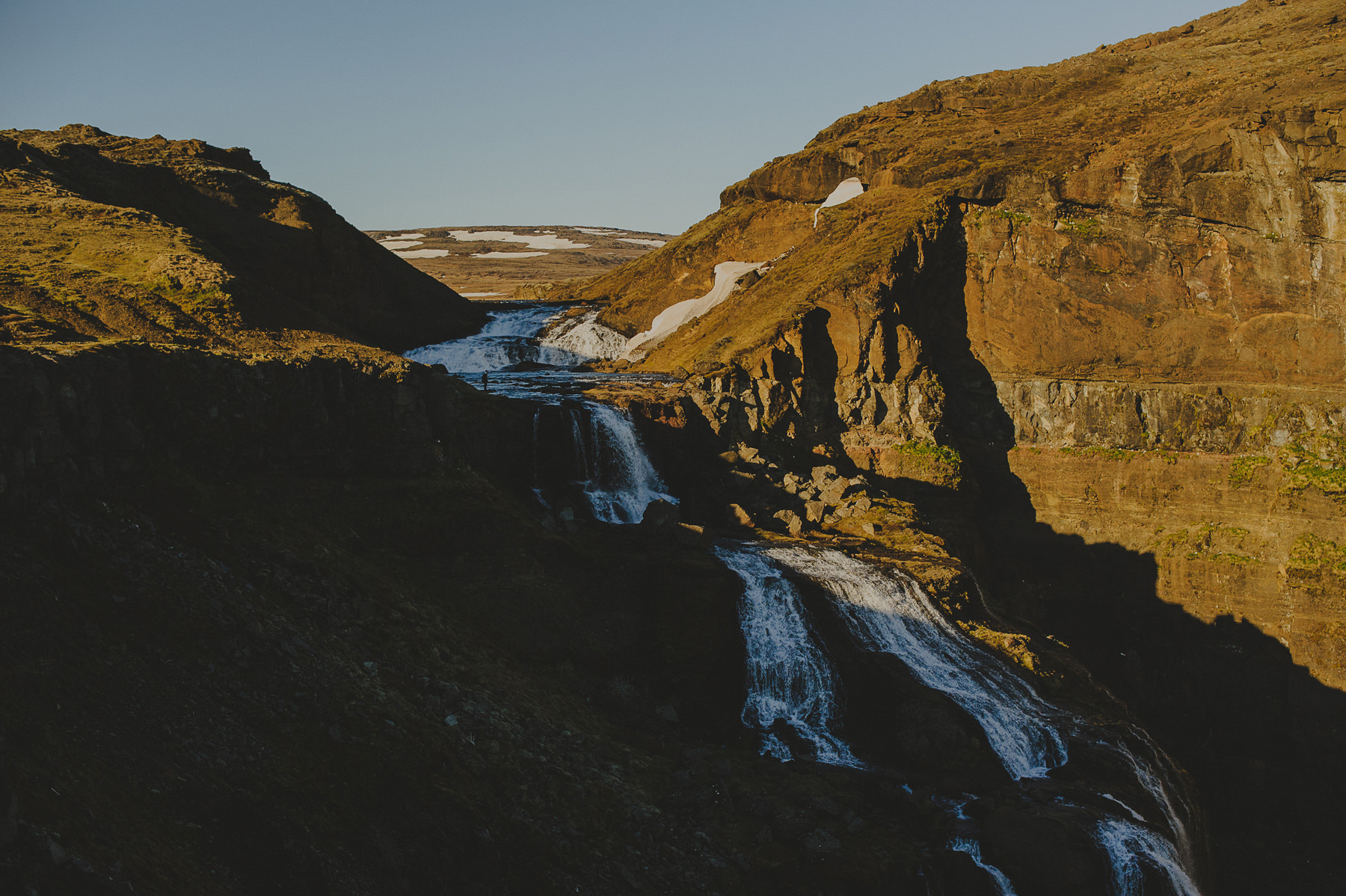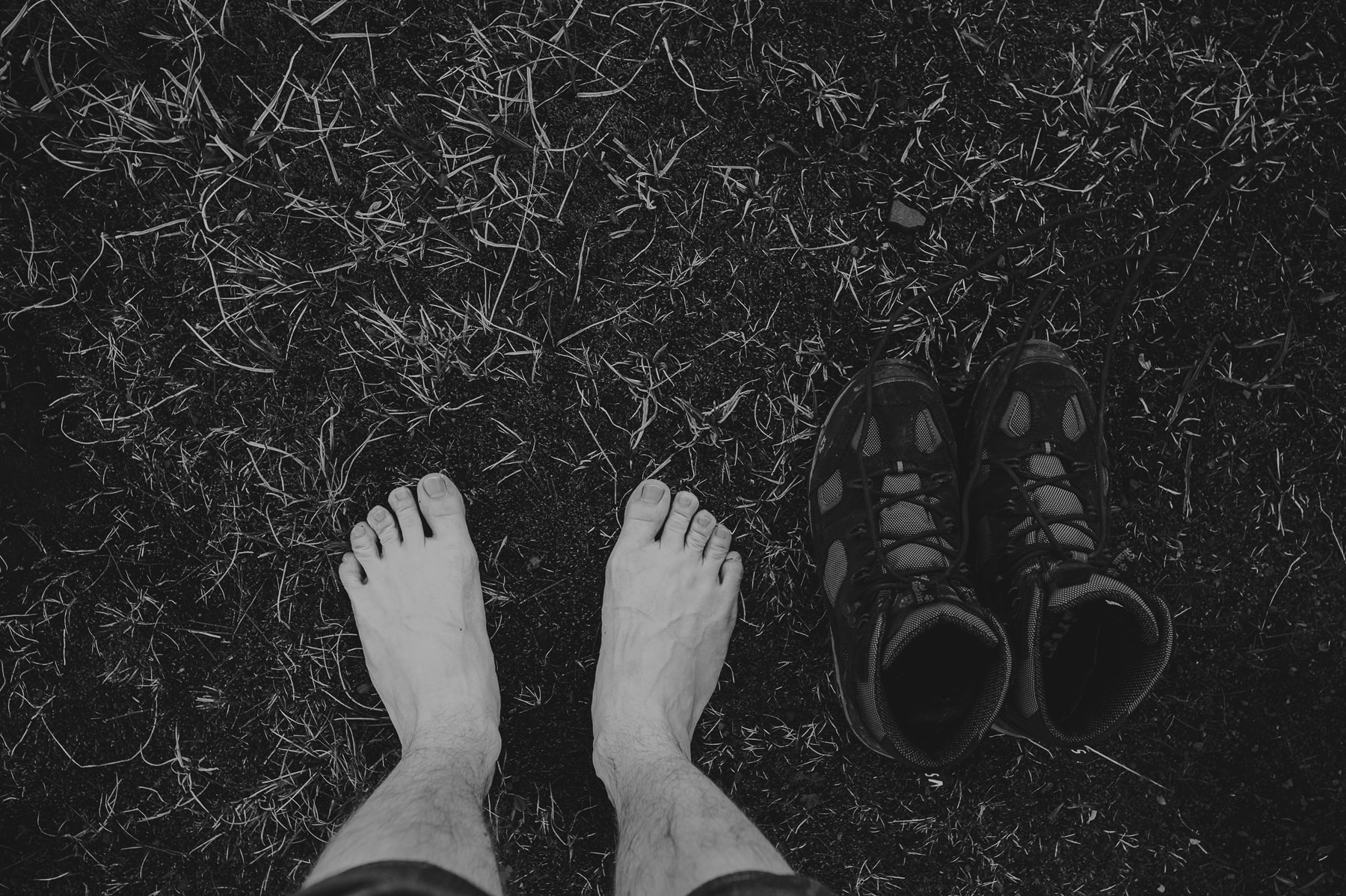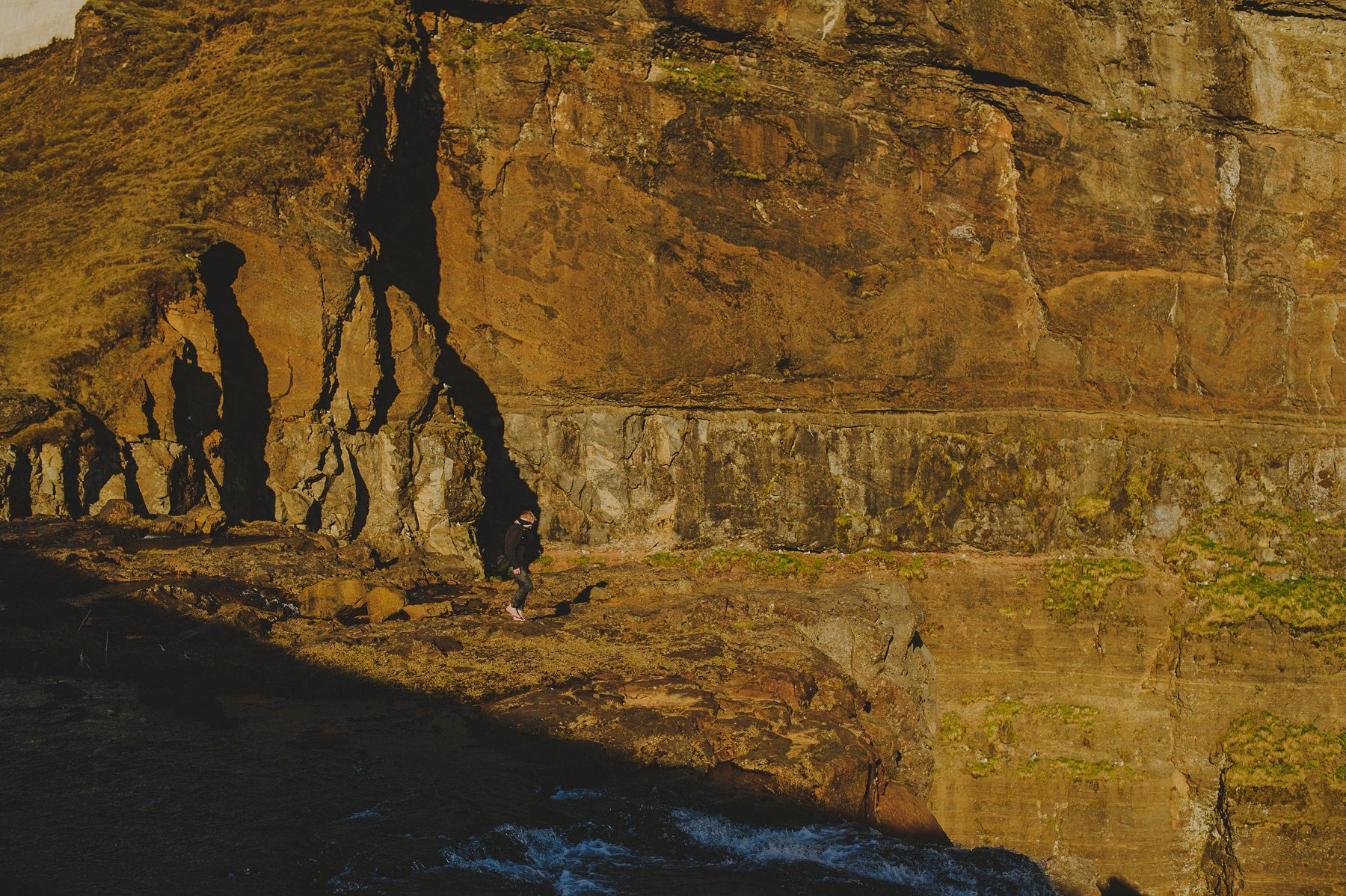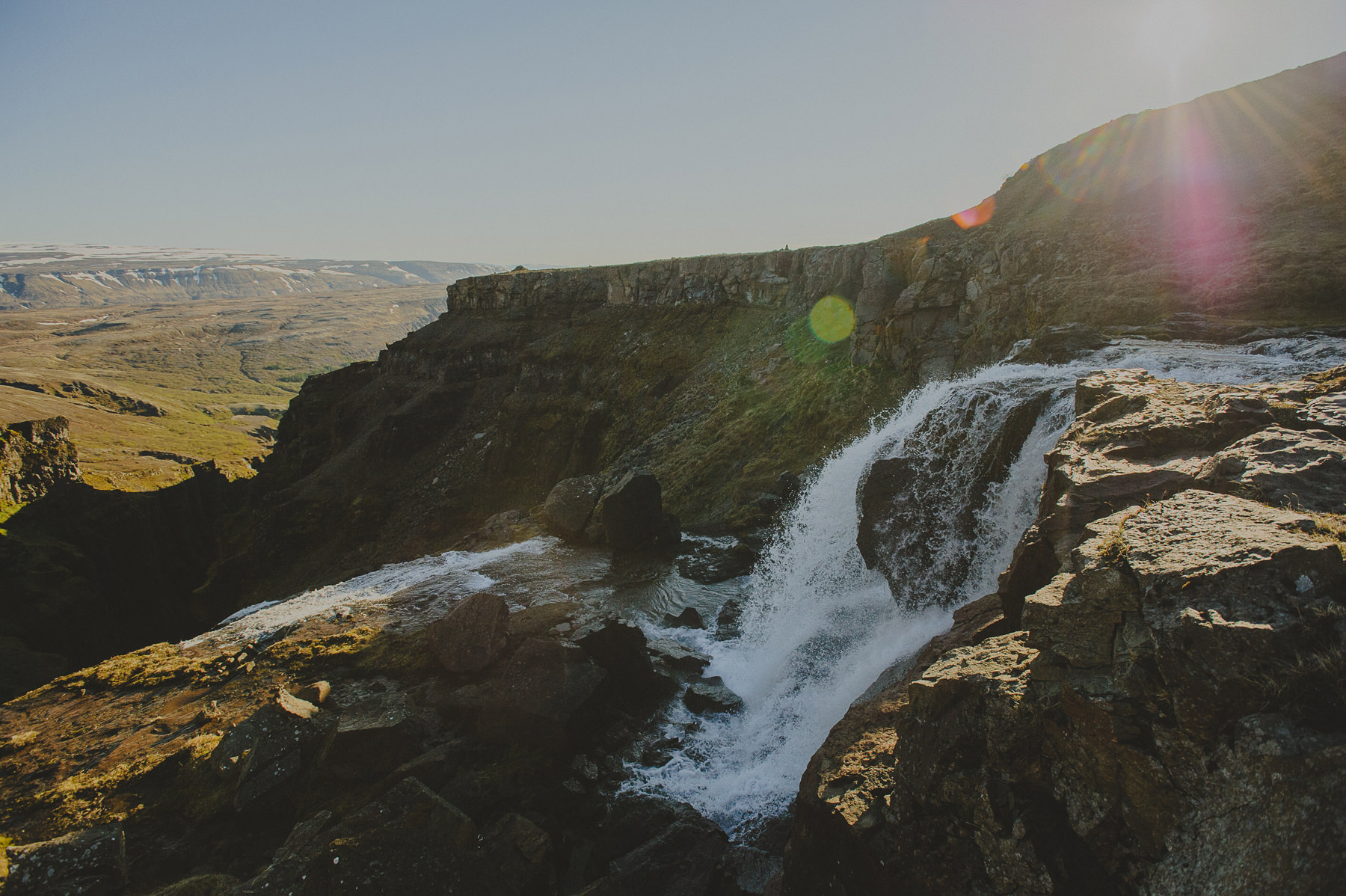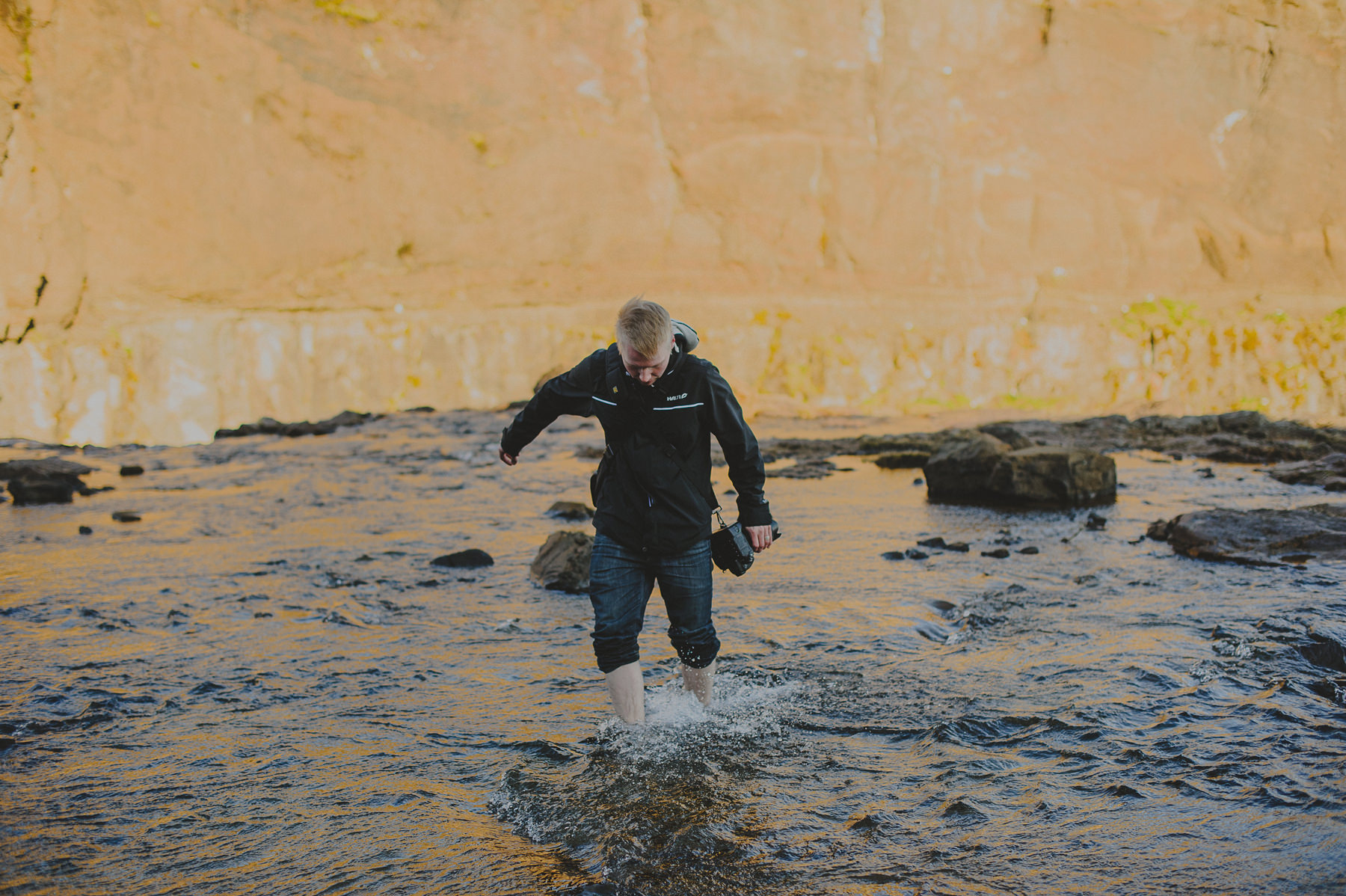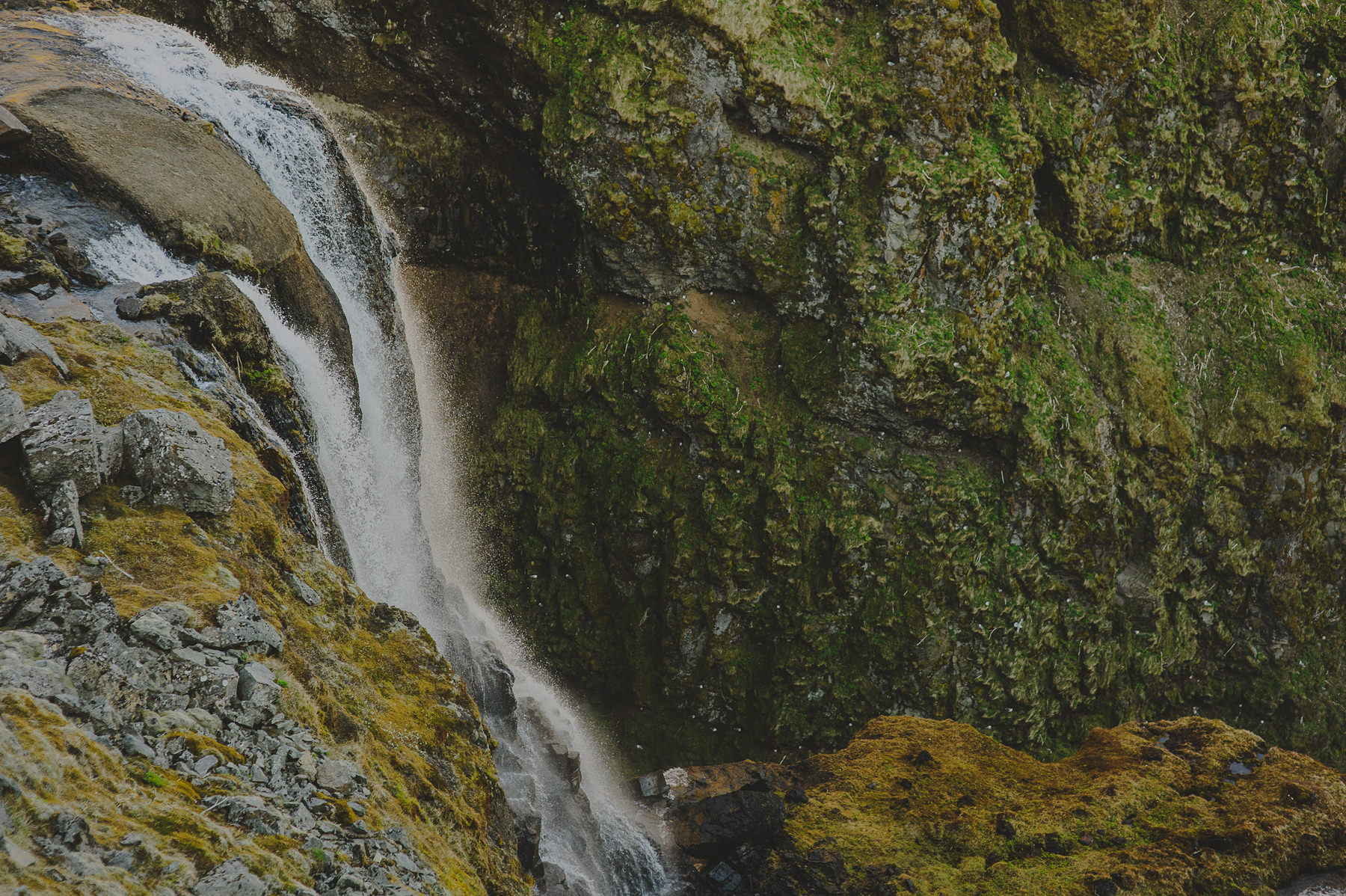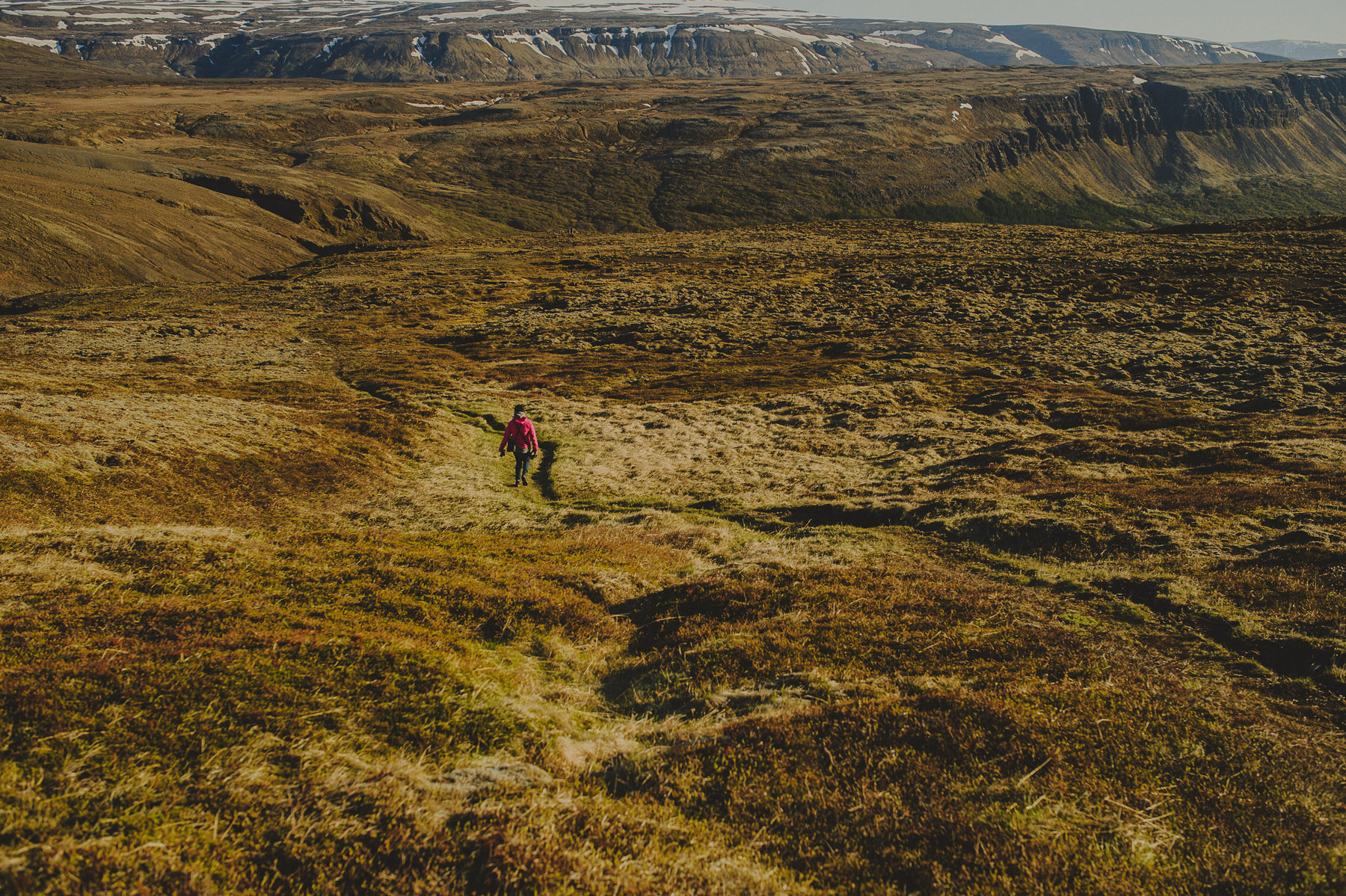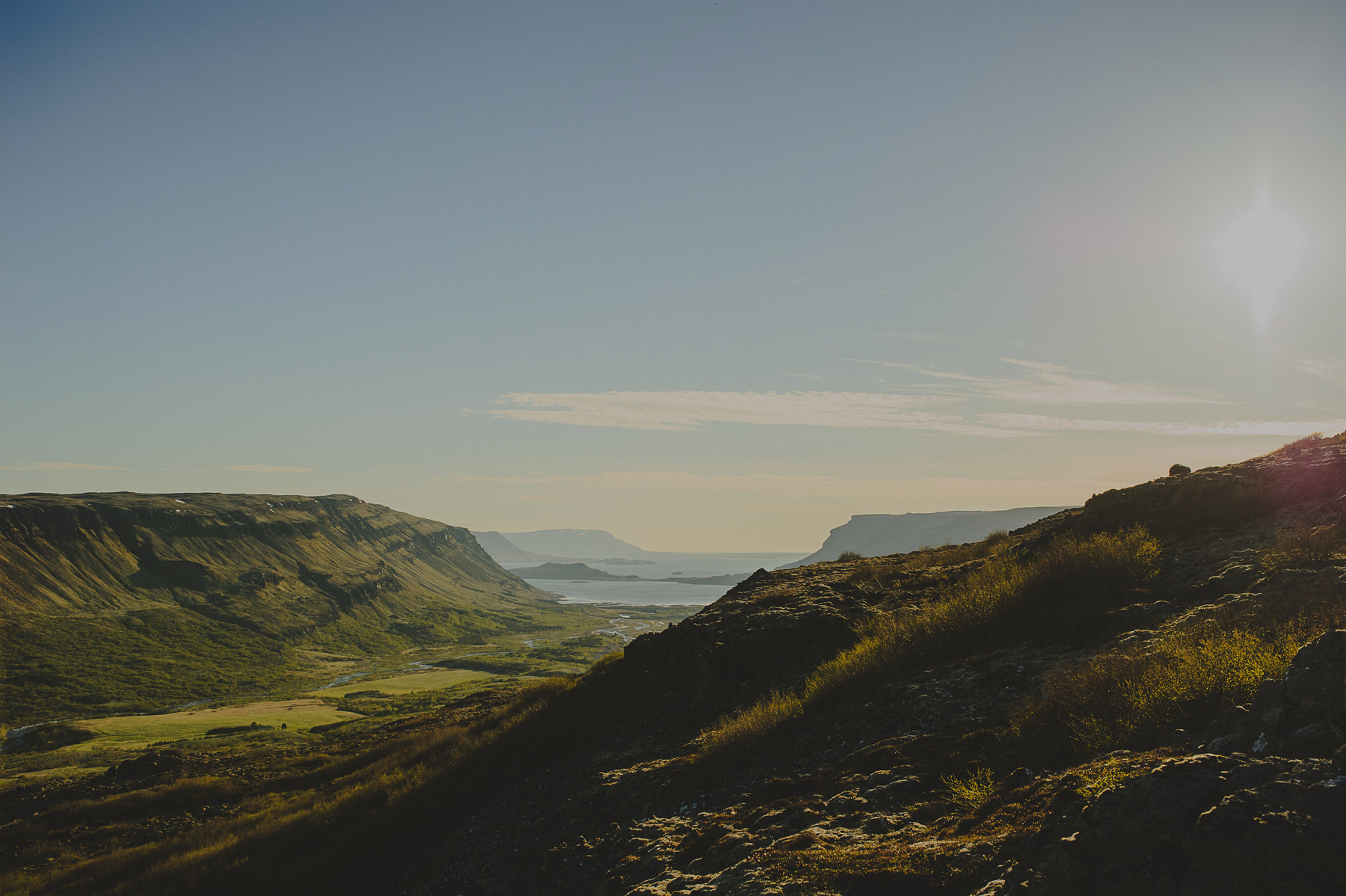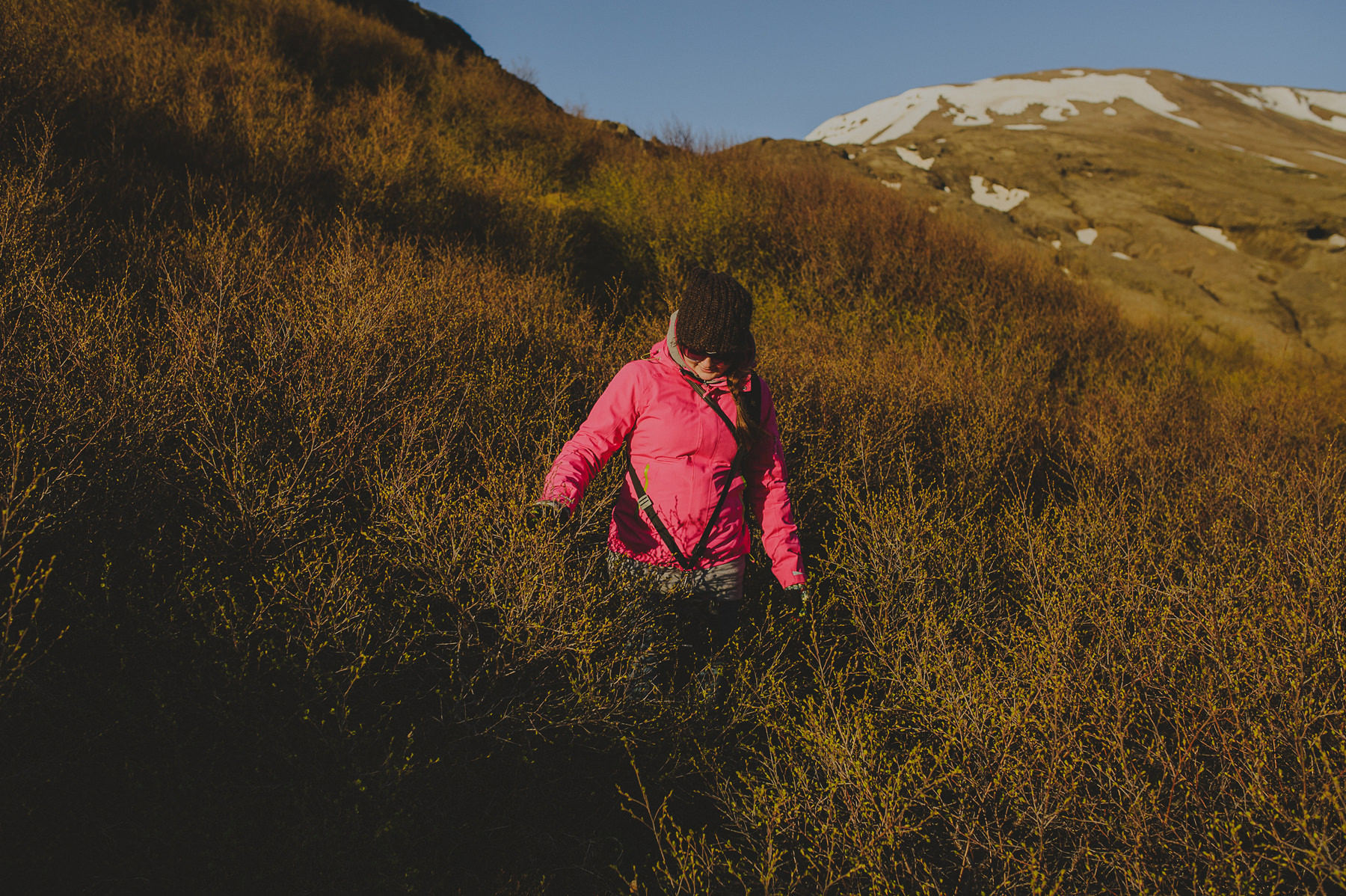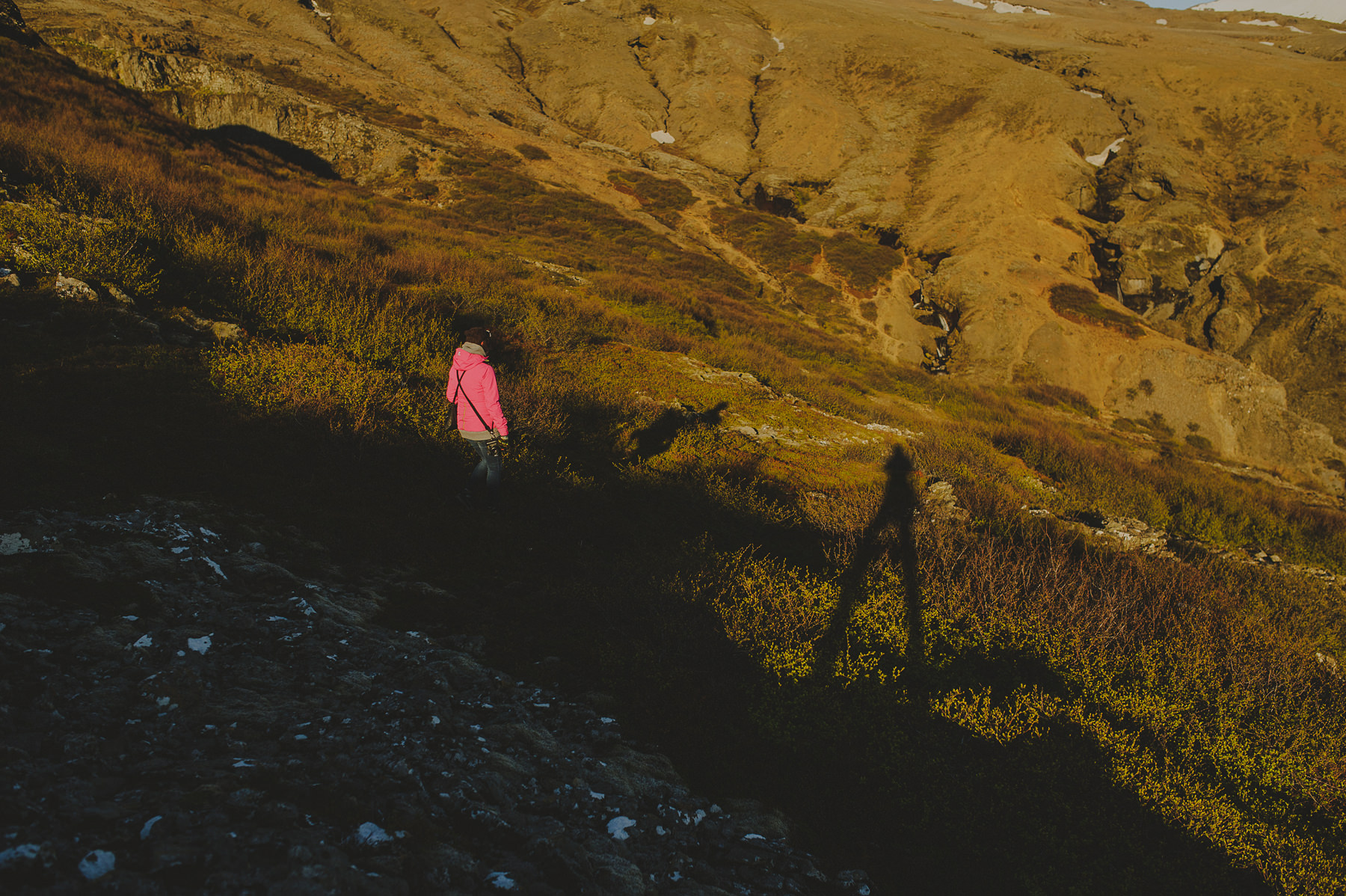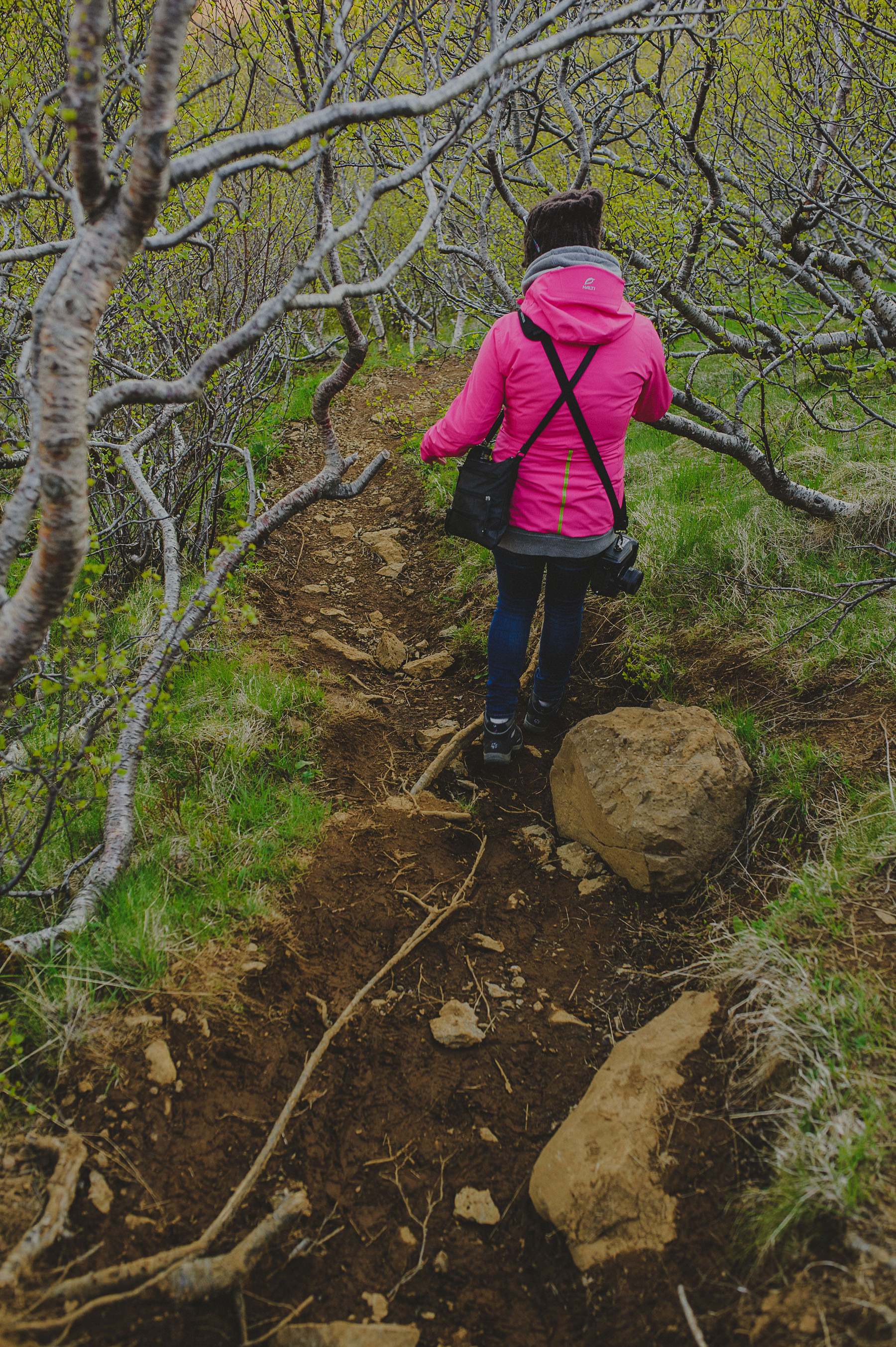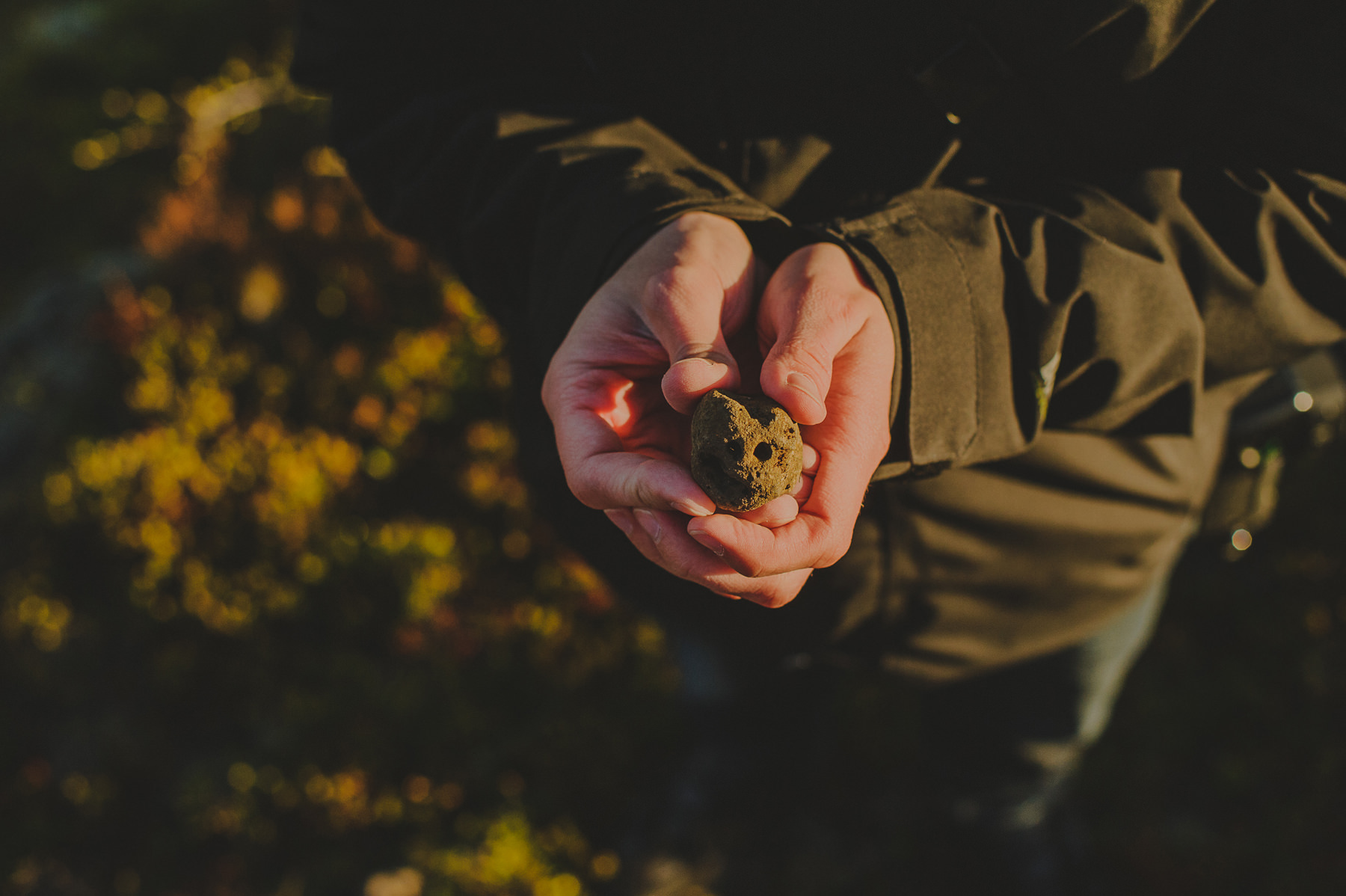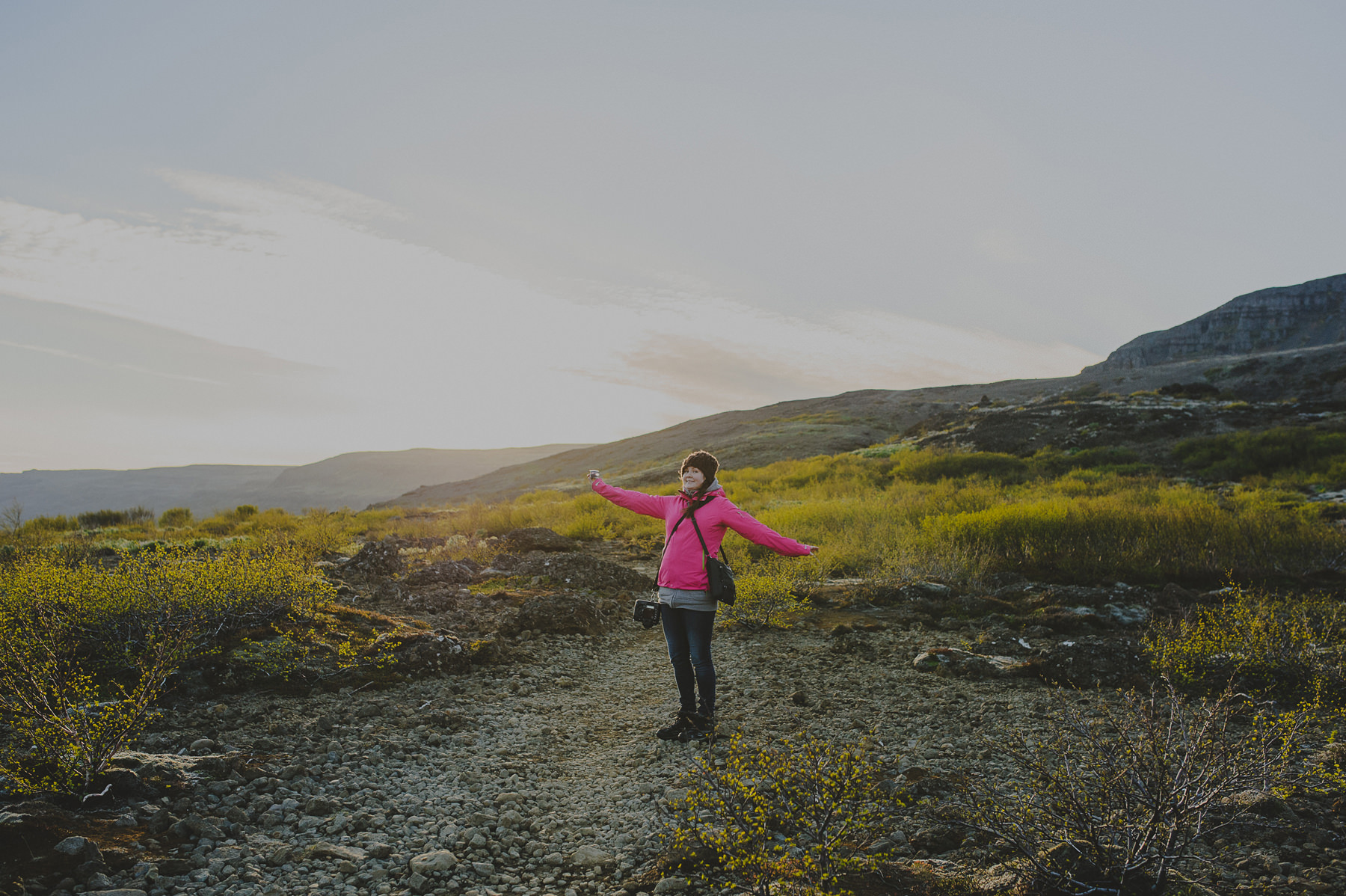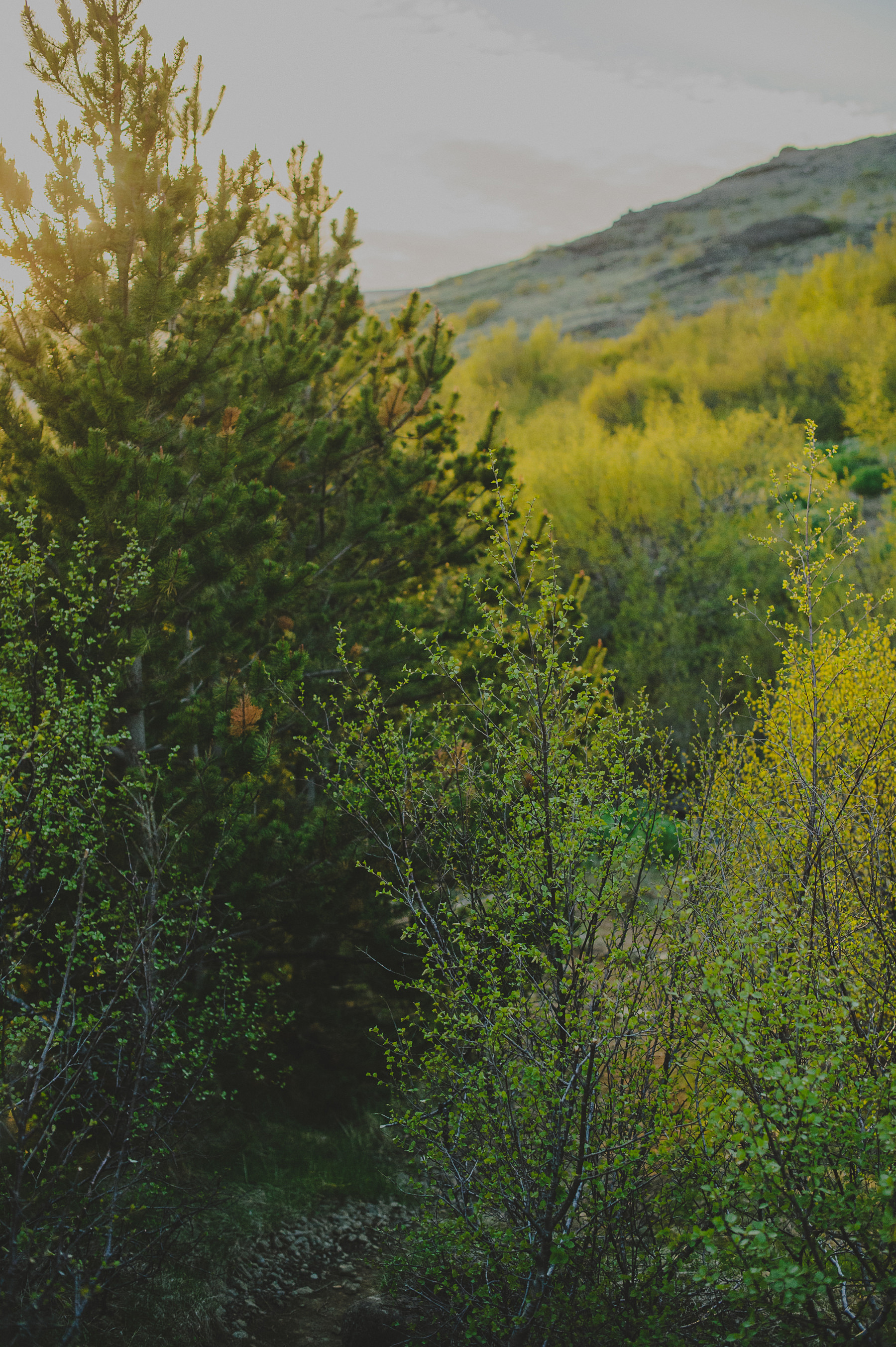 Eventually we found our way back to the parking lot and saw a halo in the sky.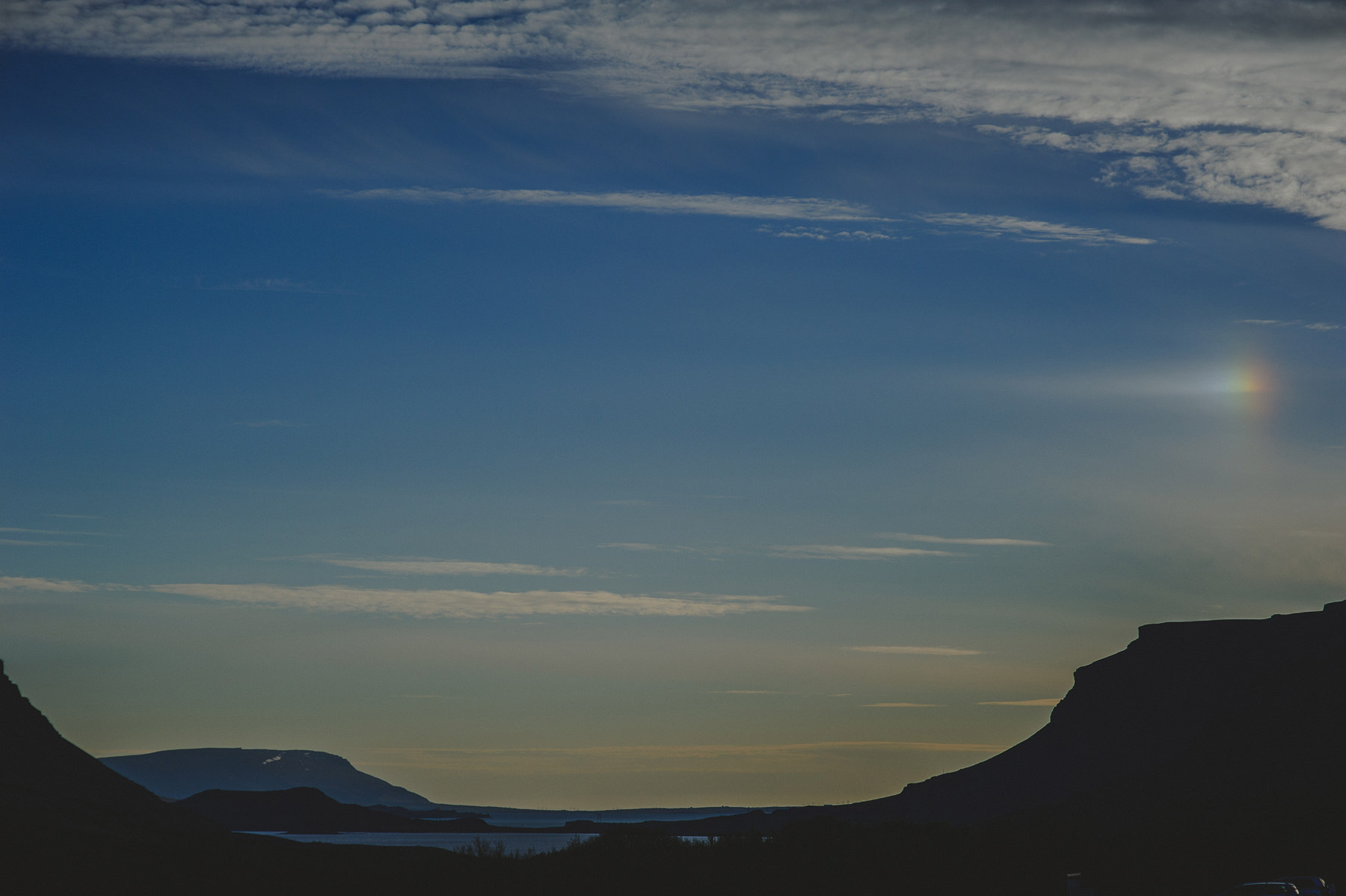 While the sun was setting down, we drove back to Reykjavik. Maybe the first time in Iceland will always be the special one, but I never guessed we'd be back in Iceland in a couple of months. But more of that later.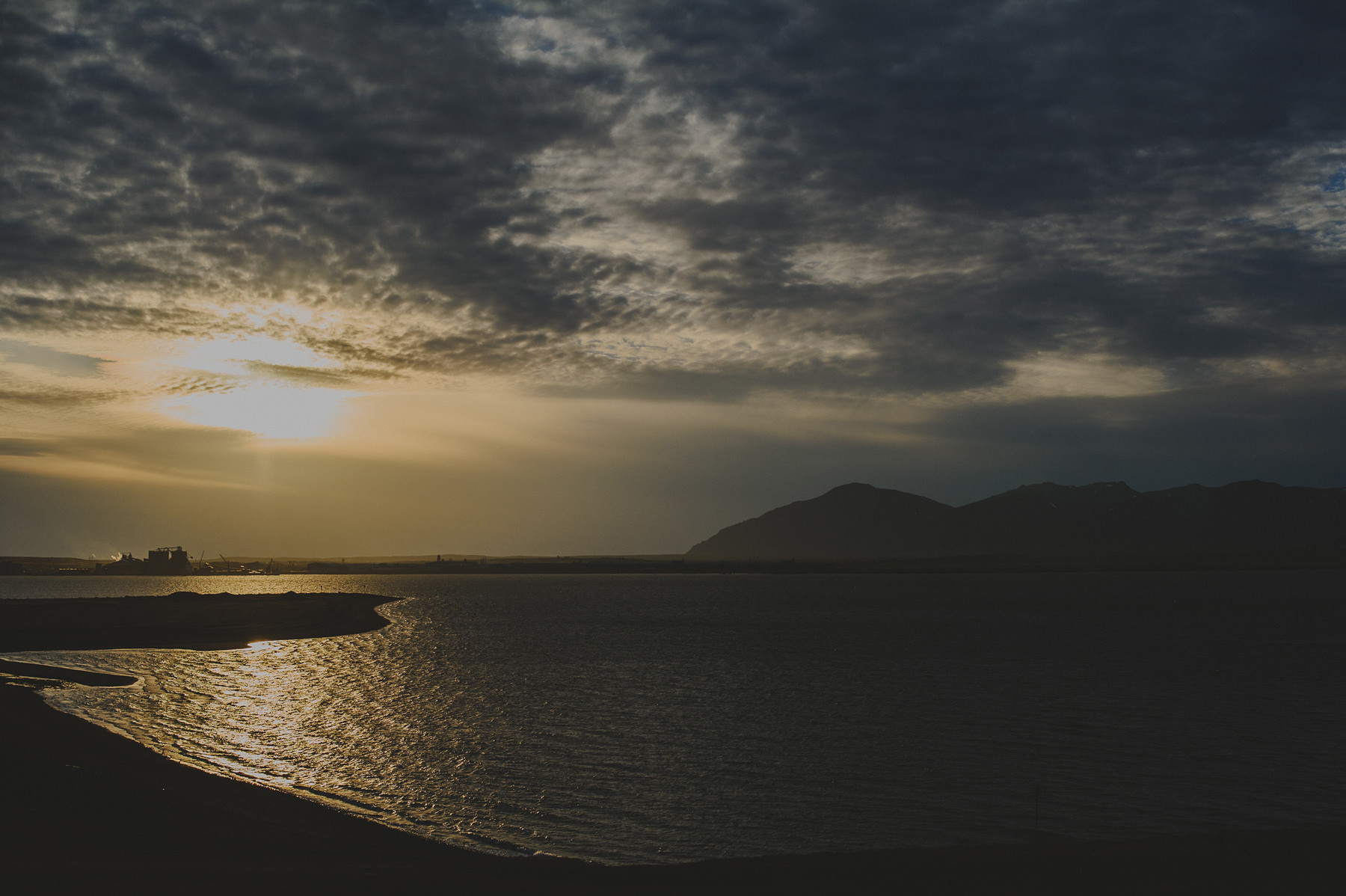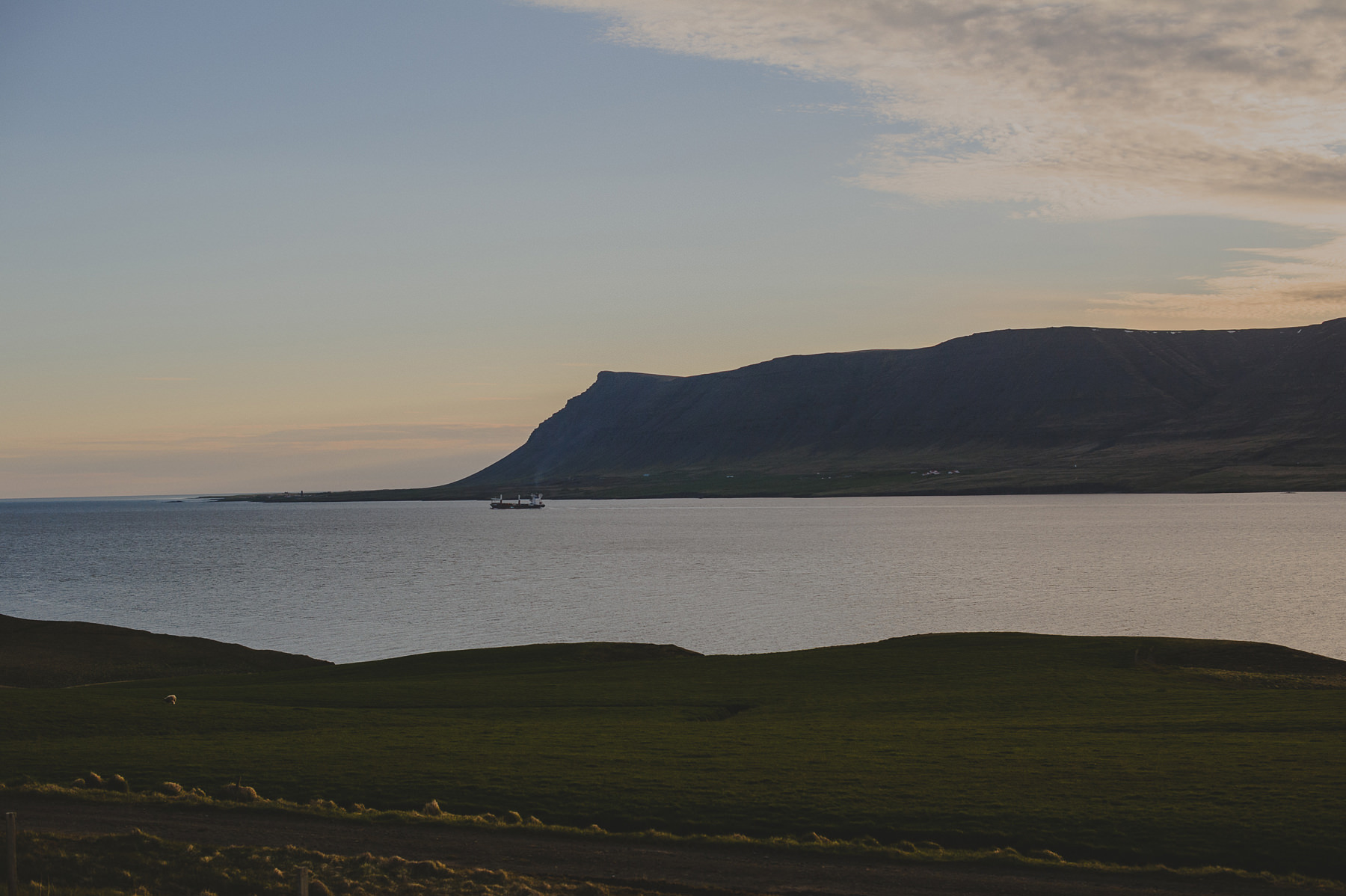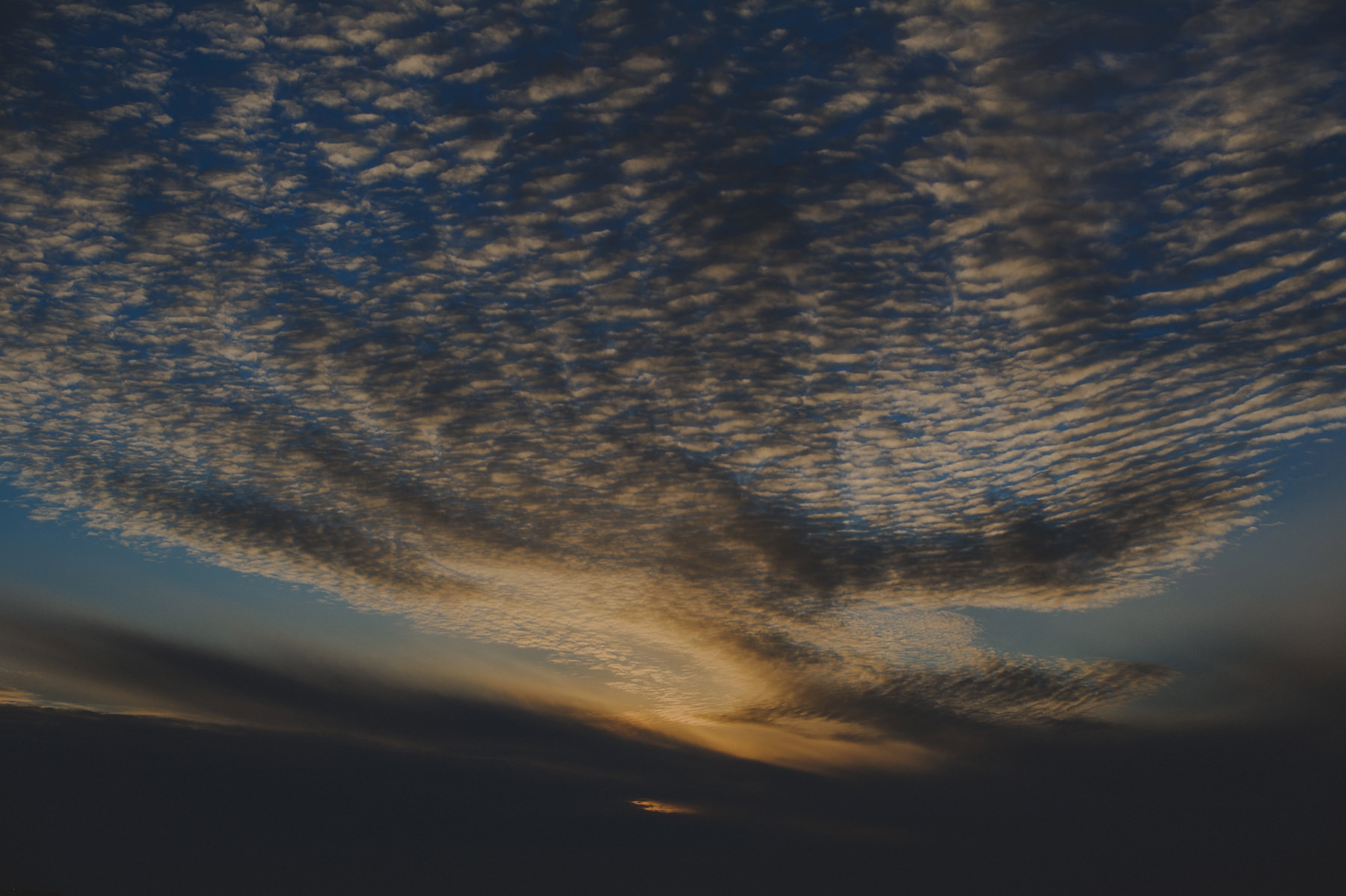 Our route can be viewed here.
We rented our car from Route 1 Car Rental and highly recommend their services!