"Be bold and courageous. When you look back on your life, you'll regret the things you didn't do more than the ones you did."
-H. Jackson Brown, Jr.
Kun katson ikkunasta ulos, näen tuulessa heiluvat männynlatvat, sinisen taivaan, muutaman hattarapilven ja paljon aurinkoa. Kesä taitaa viimeinkin olla täällä. Aamuisin tuoksuukin jo kesältä. Kostealta, raikkaalta. Öisin voi pitää ikkunaa auki ja kuunnella, kuinka sade ropisee peltisiä ikkunalautoja vasten. Joskus lähimetsästä kuuluu kuinka käki kukkuu. Suomen kesä on lyhyt, joten siitä pitää nauttia täysillä. Jopa siitä sateesta.
Sama pätee elämään. Se on niin lyhyt, että se pitää elää täysillä.
Perjantait ovat saaneet todellisen merkityksen sen jälkeen, kun päätin hypätä osittain oravanpyörästä marraskuussa ja jäädä kotiin toteuttamaan itseäni. Äiti usein huokailee vastaustani, kun kyselee perjantain suunnitelmia. Kun perjantaisinkin teen töitä, enkä pääse rentoutumaan. "Ehkä vähän kirjanpitoa, kuvien editointia, nettisivun suunnittelua, paperihommia. Sitä sun tätä. Ehkä käyn lenkilläkin jossain välissä. Tai salilla." Vastaan aina äidille, että kun ei se tunnu samalla tavalla työn teolta. Olen vapaa räätälöimään oman aikatauluni, enkä ole kahlittuna pöydän ääreen meluisassa toimistossa 8 tunnin ajaksi. On vain me, myself and I (sekä yksi kissa, joka taitaa olla hellyydenkipeä potenssiin sata perjantaisin). On tilaa ajatella ja hengittää. Antaa luovuuden kukkia. Maailma tuntuu perjantaisin avoimelta, kaikki on mahdollista.
Jos ikinä olet miettinyt heittäytymistä, sanon, että tee se. Vaikka sitten vain pienin askelin. Aloita vaikka poimimalla käpy maasta ja ajattelemalla, että se on maailman ihanin juttu. Hymyile. Niin Silva teki tänään.

Ehkä meidän kaikkien kannattaisi opetella olemaan vähän enemmän lapsia. Palata siihen hetkeen, kun kaikki on mahdollista.
/Johanna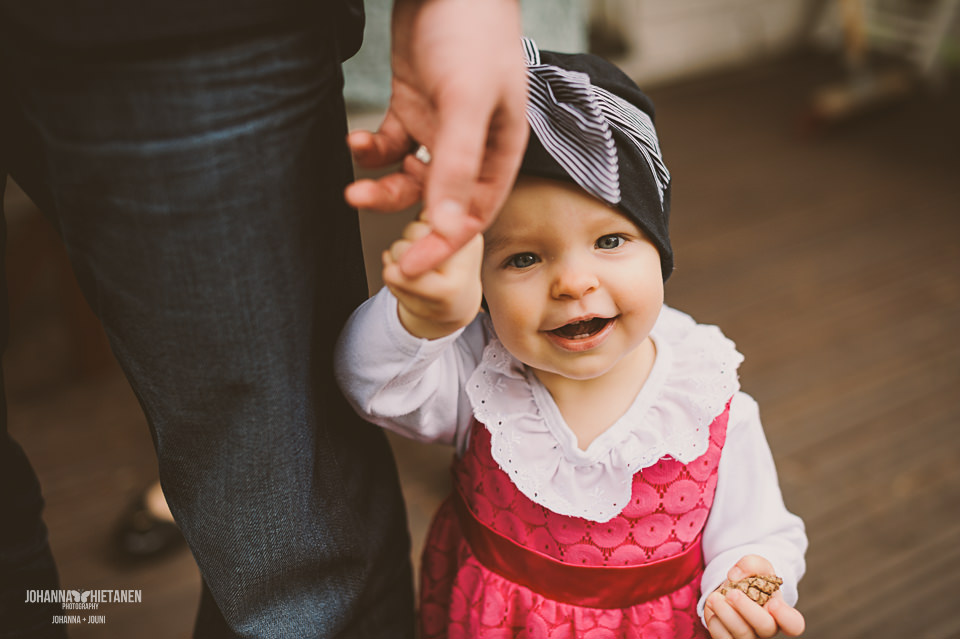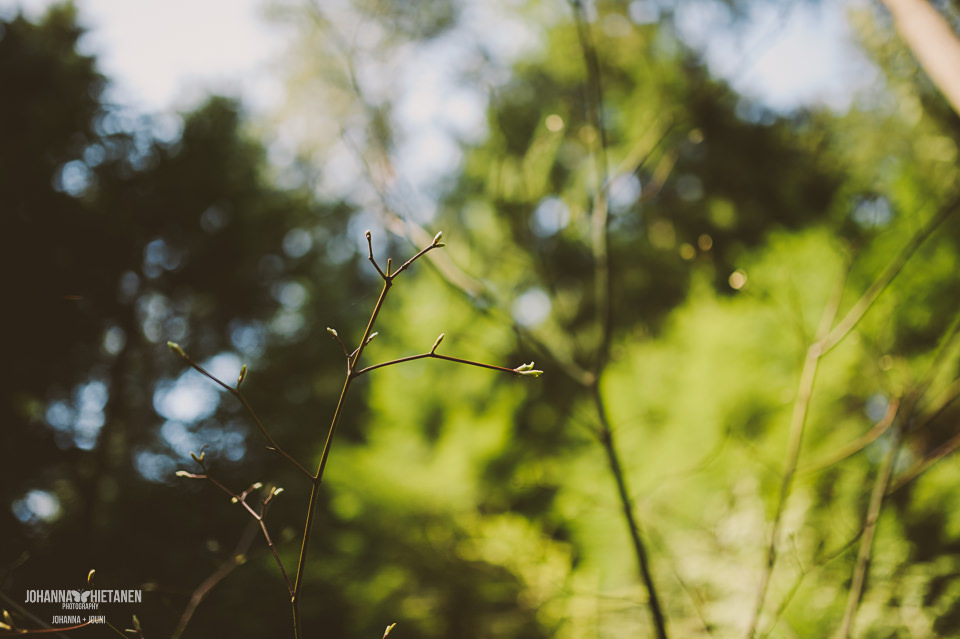 Lapsikuvaus, perhekuvaus tai muu kuvaus mielessä? Perjantaisin kuvaus onnistuu mihin aikaan päivästä tahansa. Varaukset onnistuvat parhaiten osoitteesta info johannahietanen.com