Be prepared.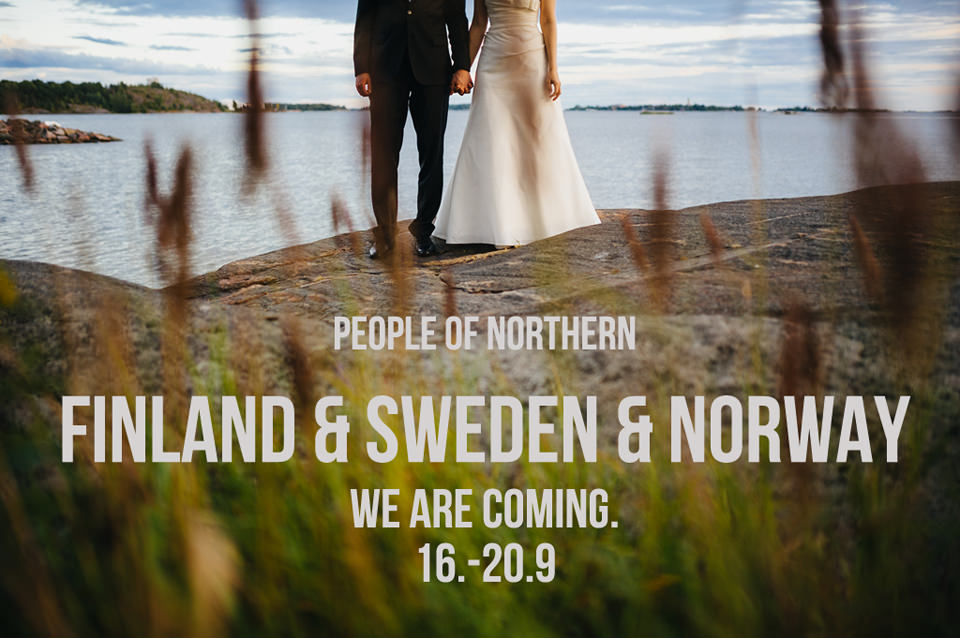 On 15.9.2013 we start our epic journey through Finland, and northern part of Sweden and Norway. It has always been our dream to drive all the way to the Arctic Sea and see the beautiful fall colors of Lapland. That's the plan. Our car, a tent, couple of sleeping bags, us two and our cameras. Arctic hills, the sea, yellow leaves.
And you!
Now is the perfect time to treat yourself with awesome photos. On 15.9 we'll be in the Vaasa area, which is now fully booked. We'll be in northern part of Finland, Sweden and Norway throughout 16.-20.9.2013. On 21.9 we'll start our journey back and on 22.9 we'll be somewhere in the Jyväskylä, Jämsä and Tampere area.
It will be a week packed with awesome. We want you to be part of it.
Treat yourself with photos of you with your loved ones. It's time to document your life. You can never have enough awesome photos of yourself!
Information and bookings:
info johannahietanen.com
+358 45 872 5661