Hääkuvaus Helsinki // A wedding in Helsinki by international wedding photographer Johanna Hietanen Photography
One of the things that make our hearts flutter is couples who contact us before even knowing their wedding date or we're the first one to contact after deciding the date. For someone to like our work so much that they want us and not just some photographer is something that makes us do what we do. In 2011 we read one of those emails.
We met a few months after that email when Oili and René were visiting Finland and it didn't feel like we were meeting for the first time. It felt more like meeting old friends. Later in 2012 we traveled to Germany for their A Day In Your Life session (the first one we ever shot) and since then we really started to count days for their wedding.
One of the things that tell a lot about Oili is her reaction when we noticed a little stain on her dress before the ceremony. Where some would have been all panicked and crying, she was calm. She asked for a needle and yarn and trusted me to hide that stain with a few stitches. And for the rest of the evening guests were complimenting on her asymmetrical dress.
Same goes to René – in the morning when he was ironing his shirt, the iron left stains on it. He stayed calm and got his shirt cleaned.
When you're about to marry the love of your life, stains have no power.
Their wedding was a relaxed get-together of family and friends from near and far.
We were thrilled to be a part of it.
This wedding is also featured on Love Me Do.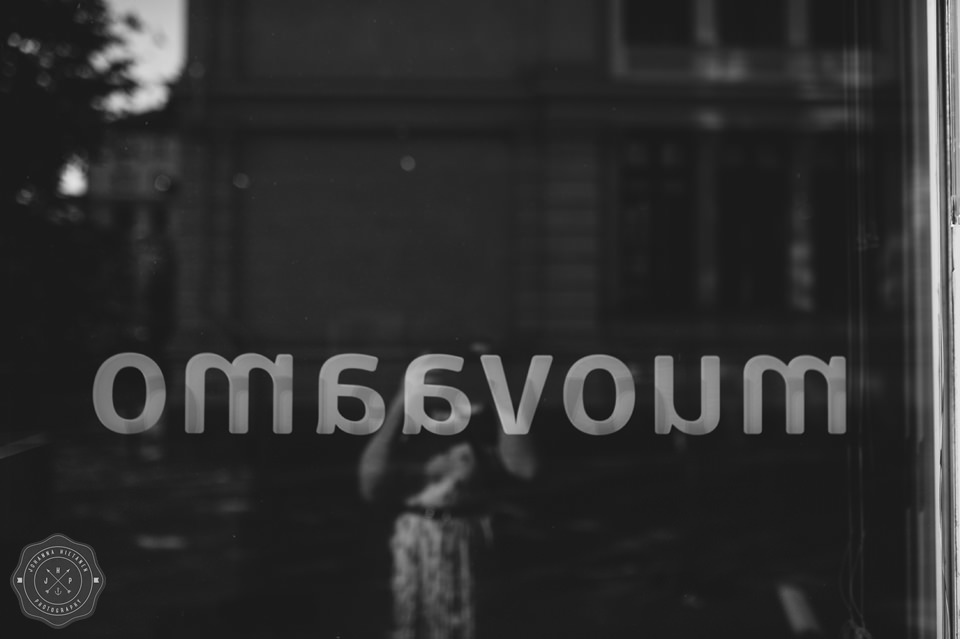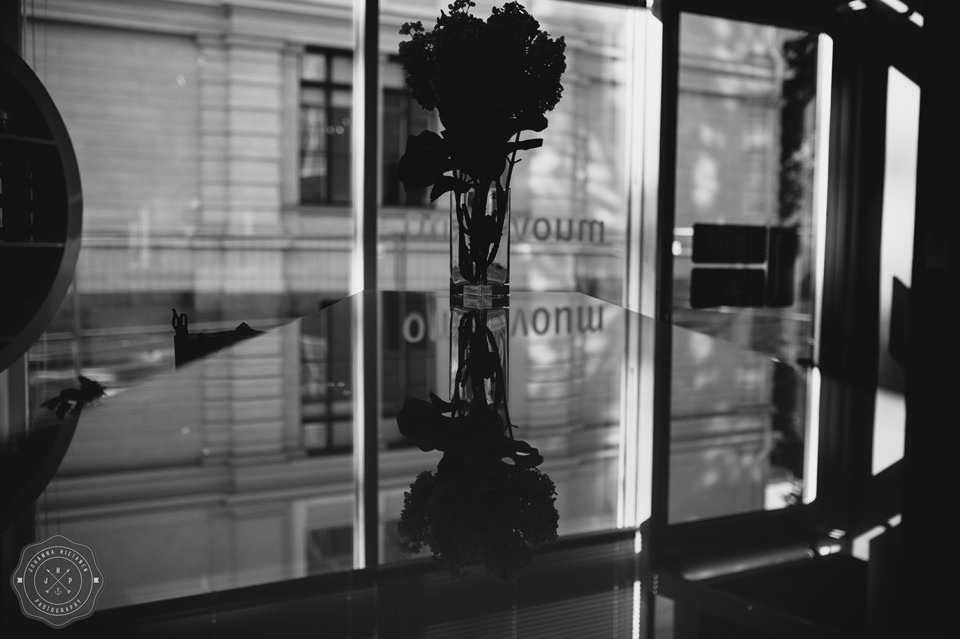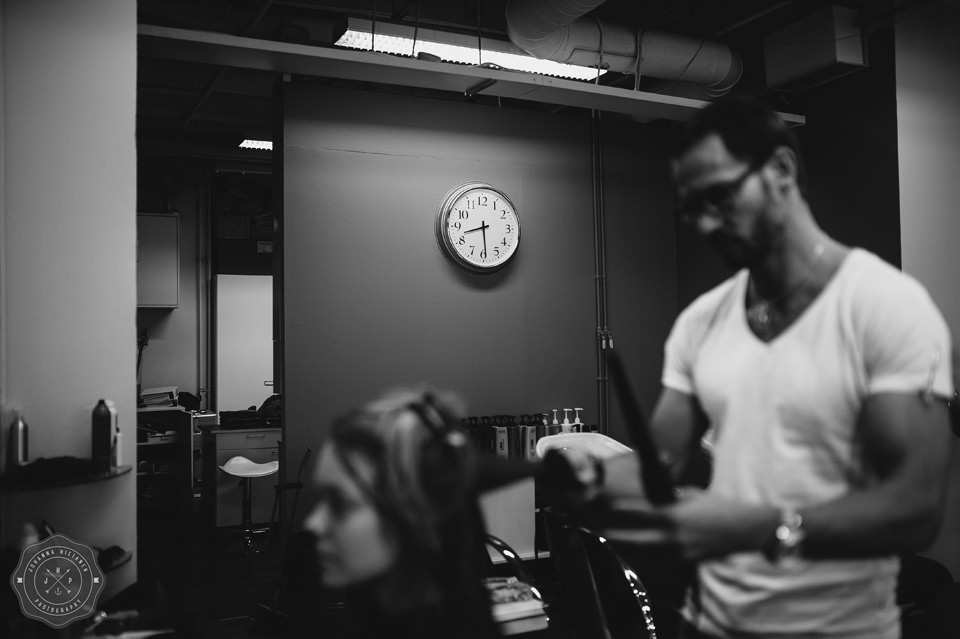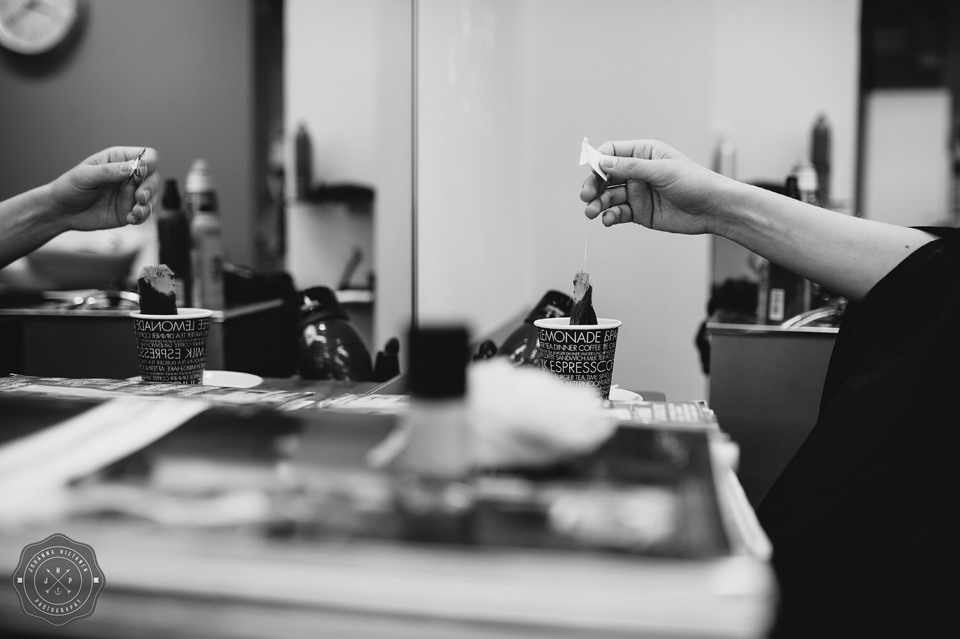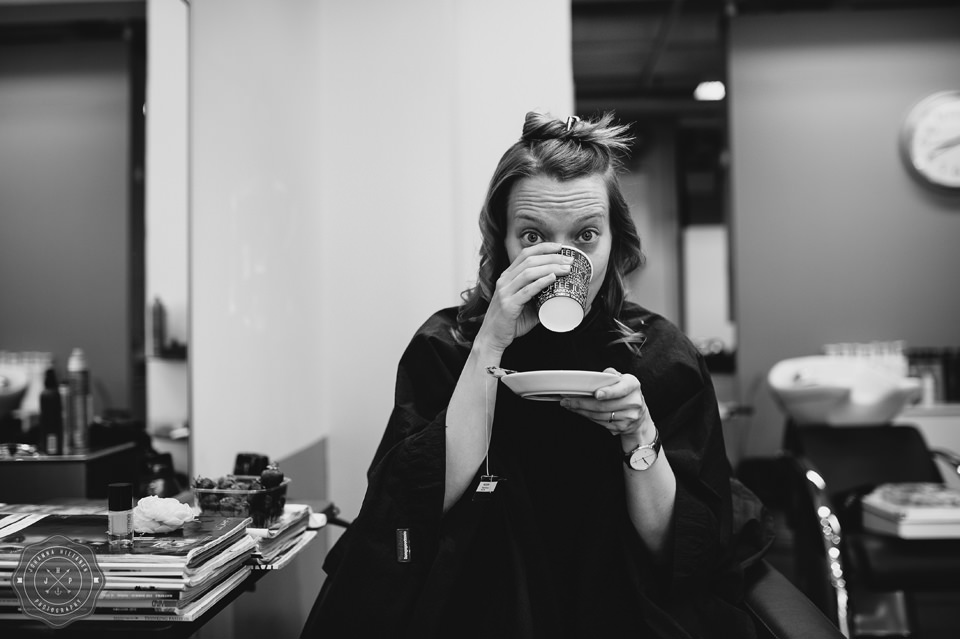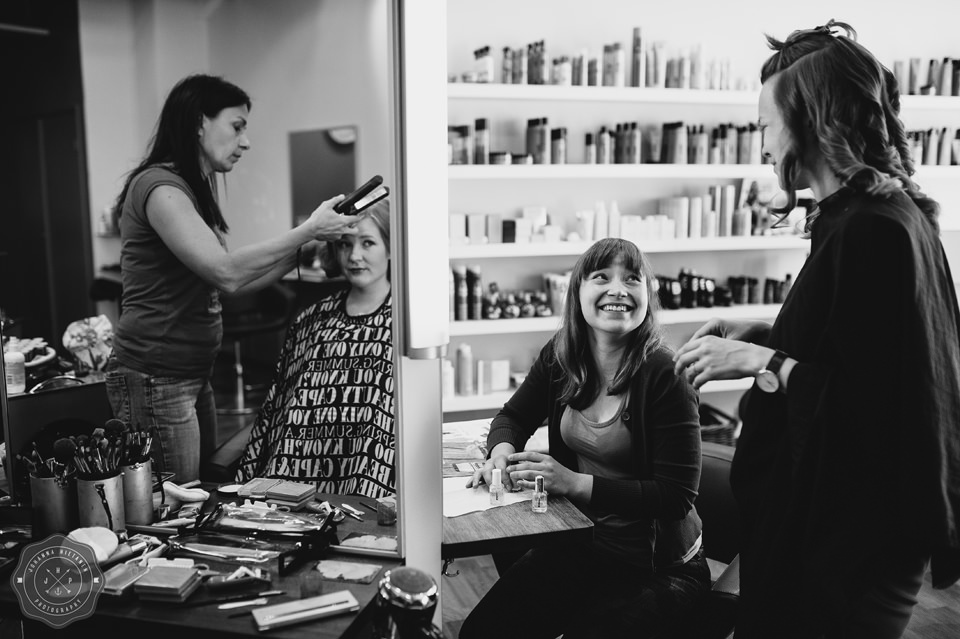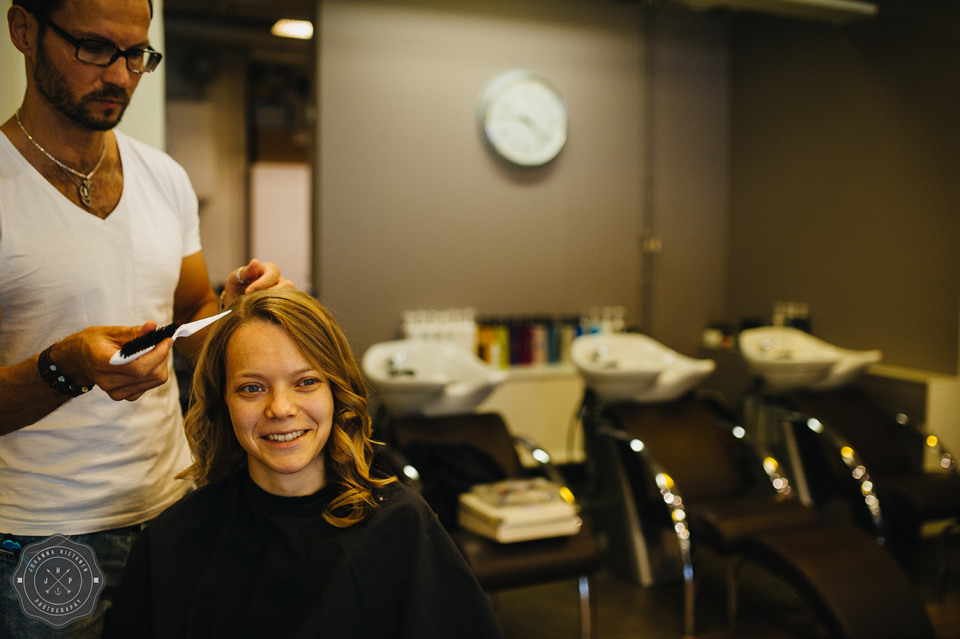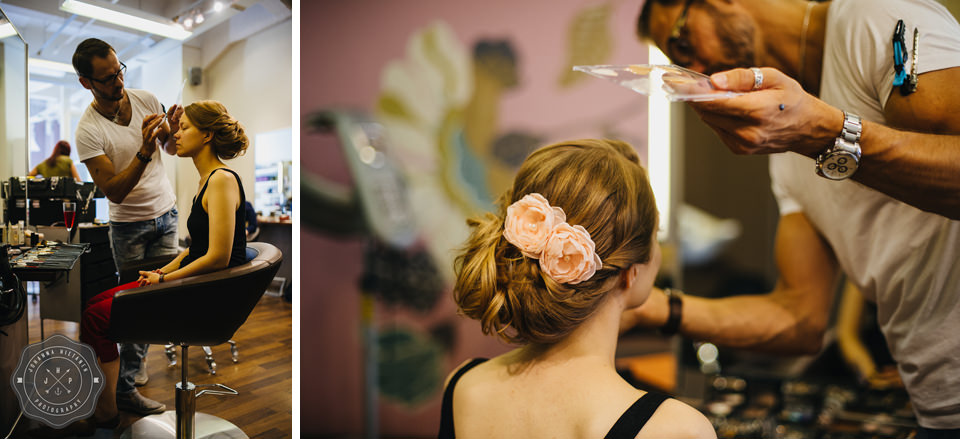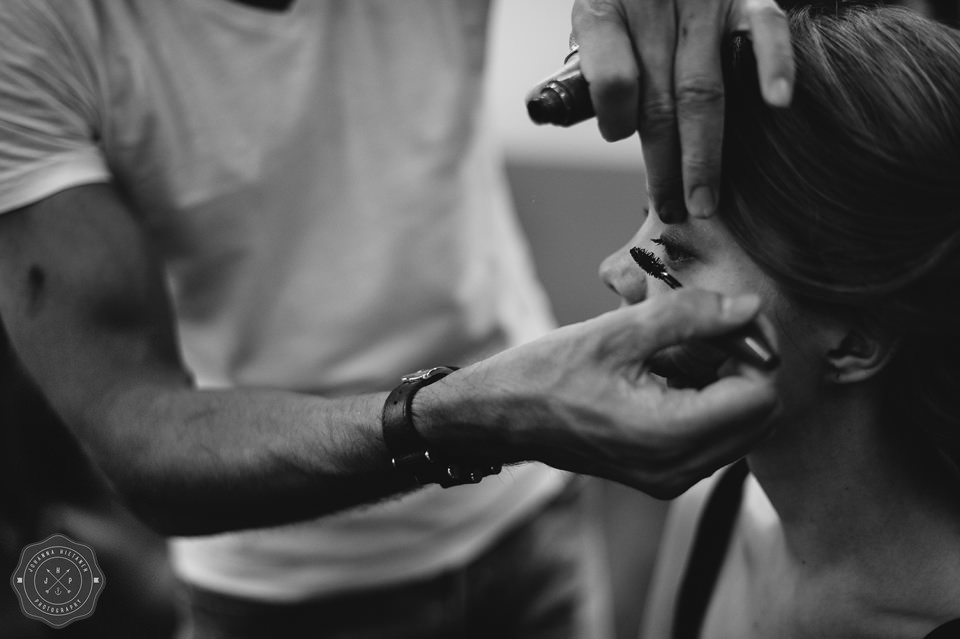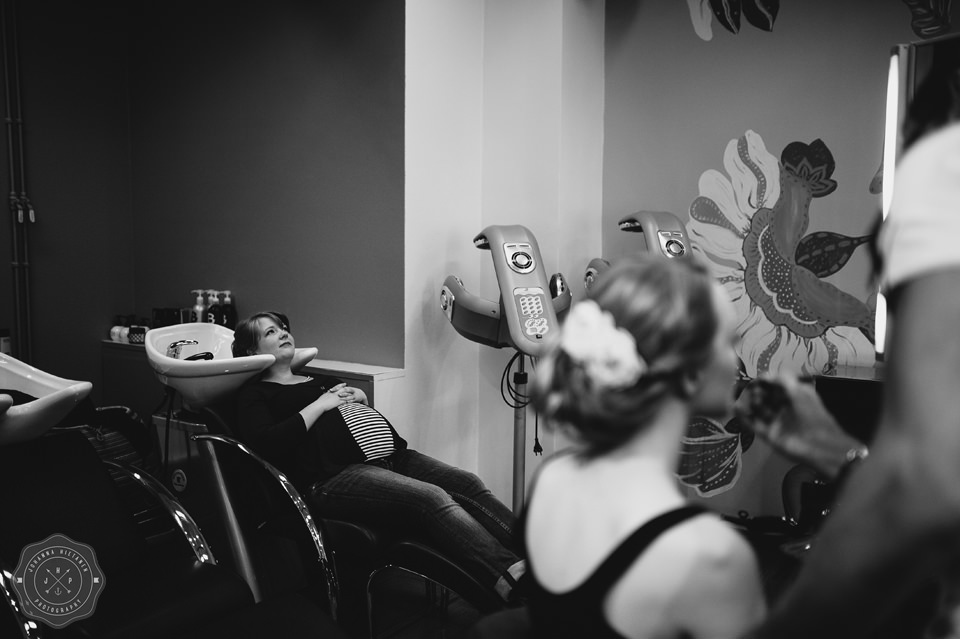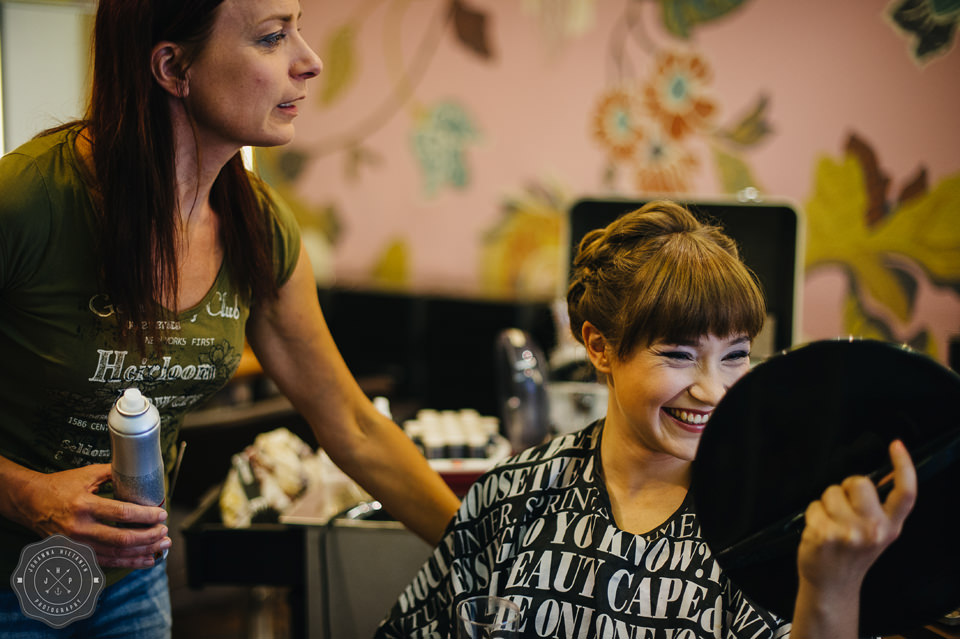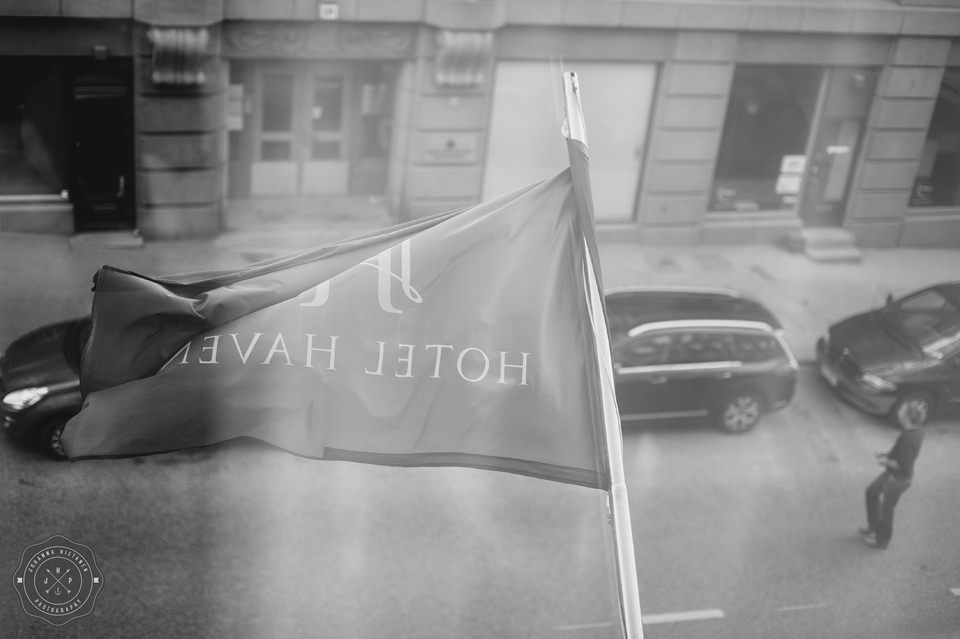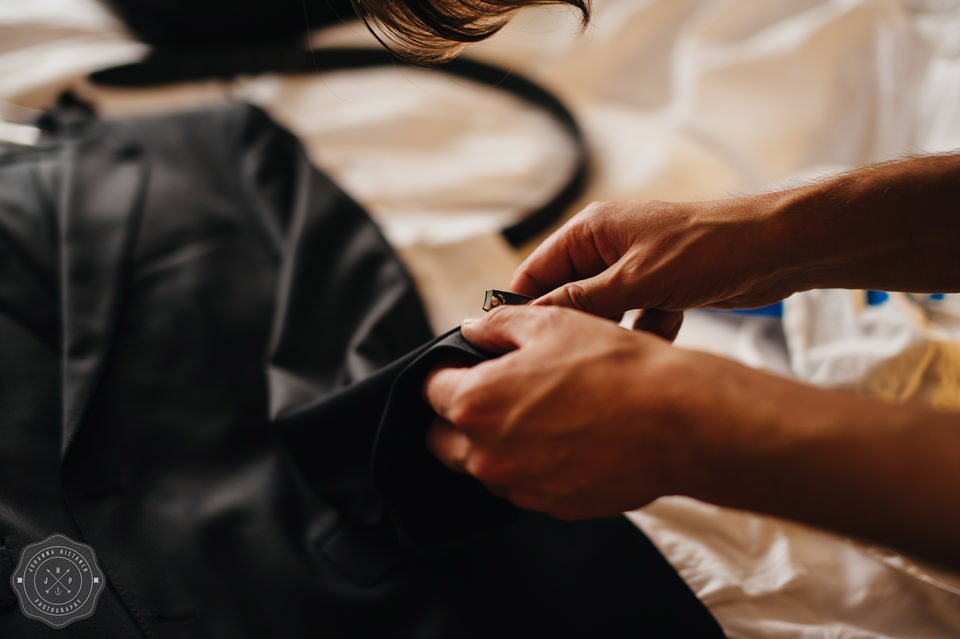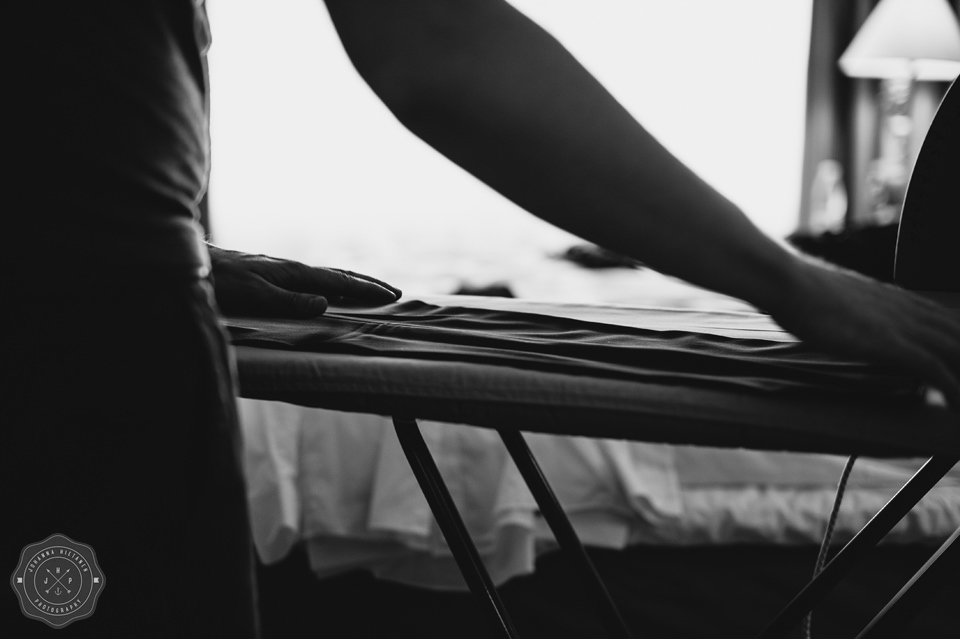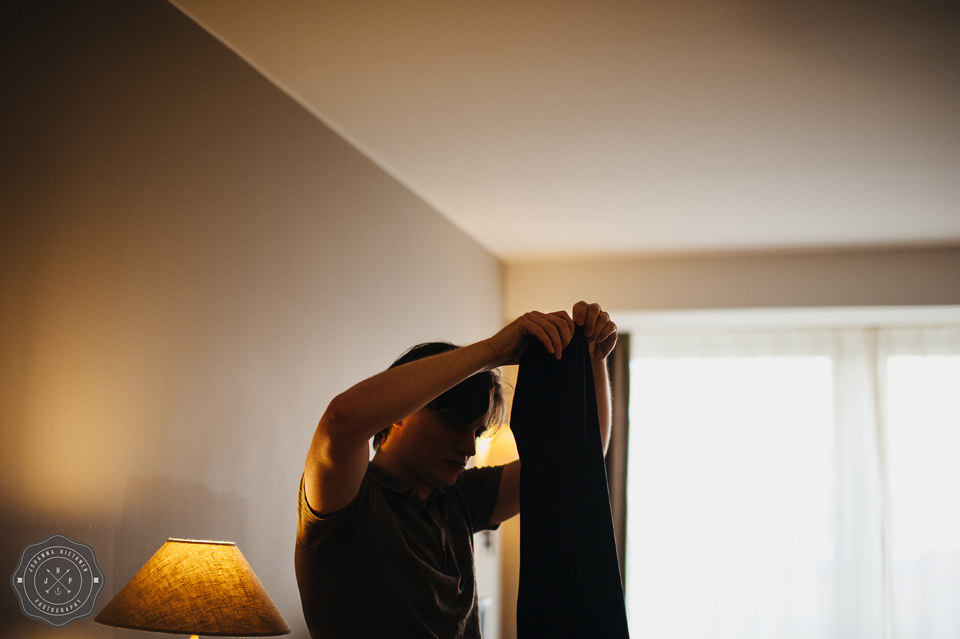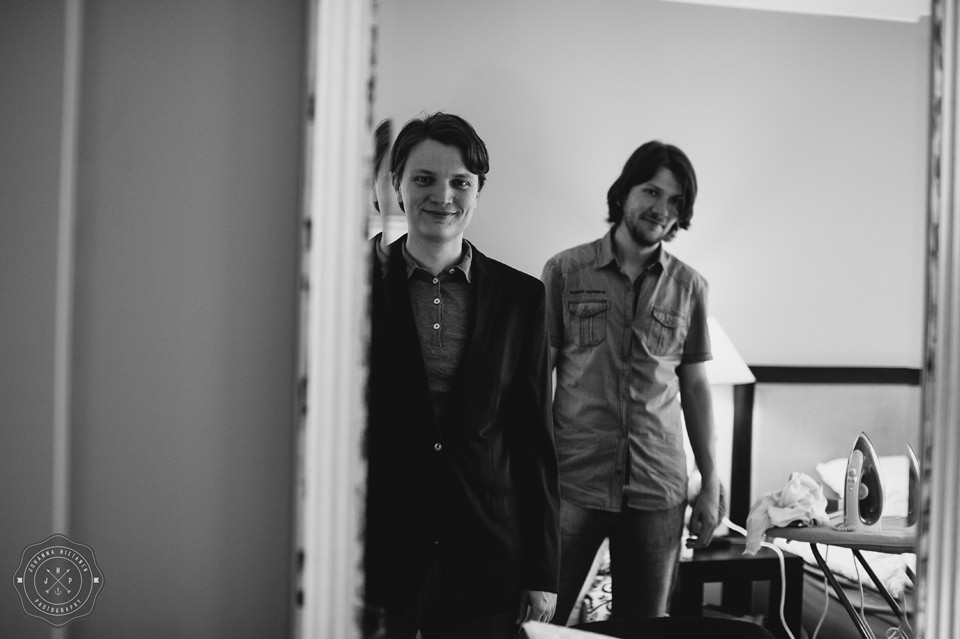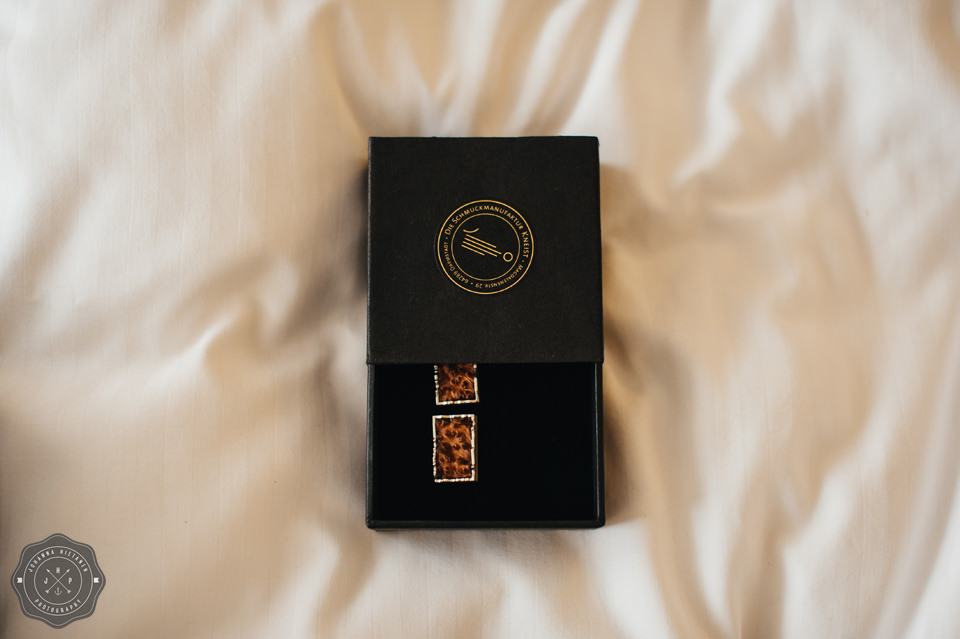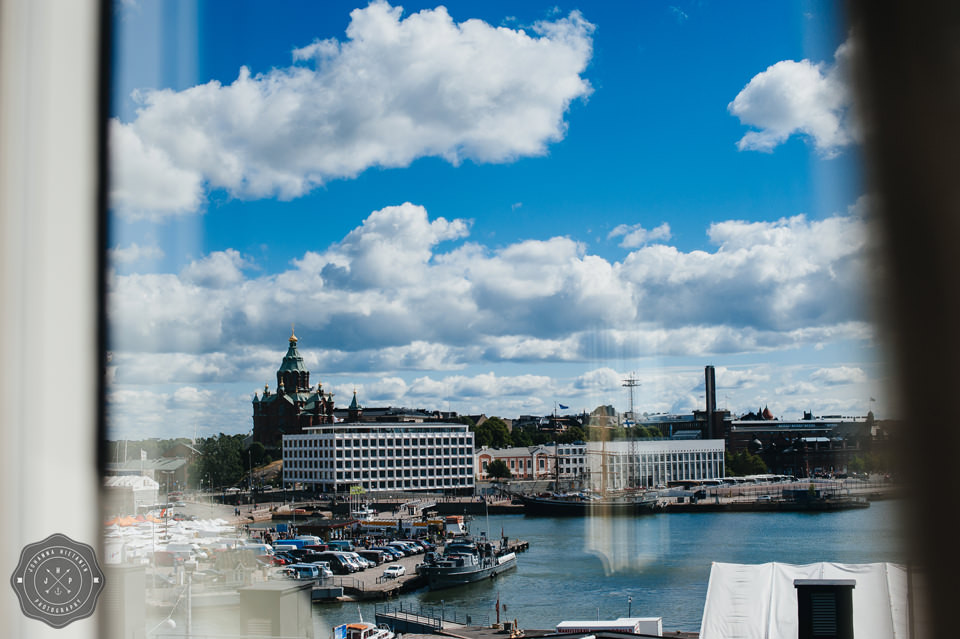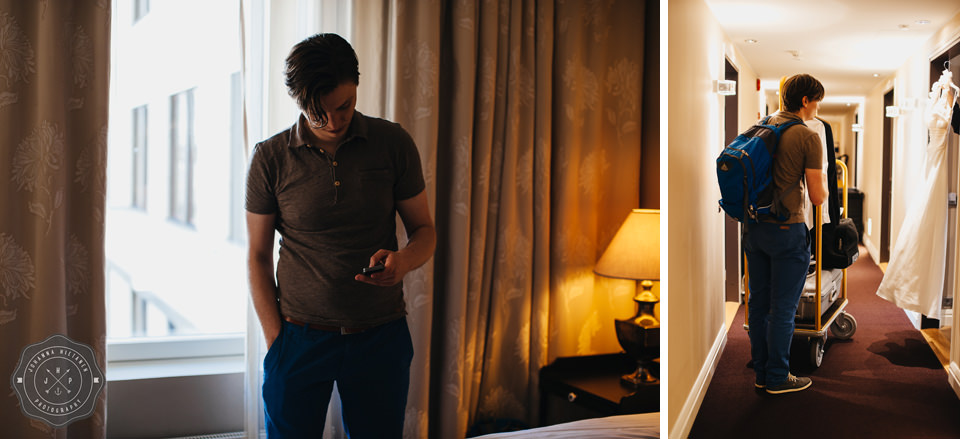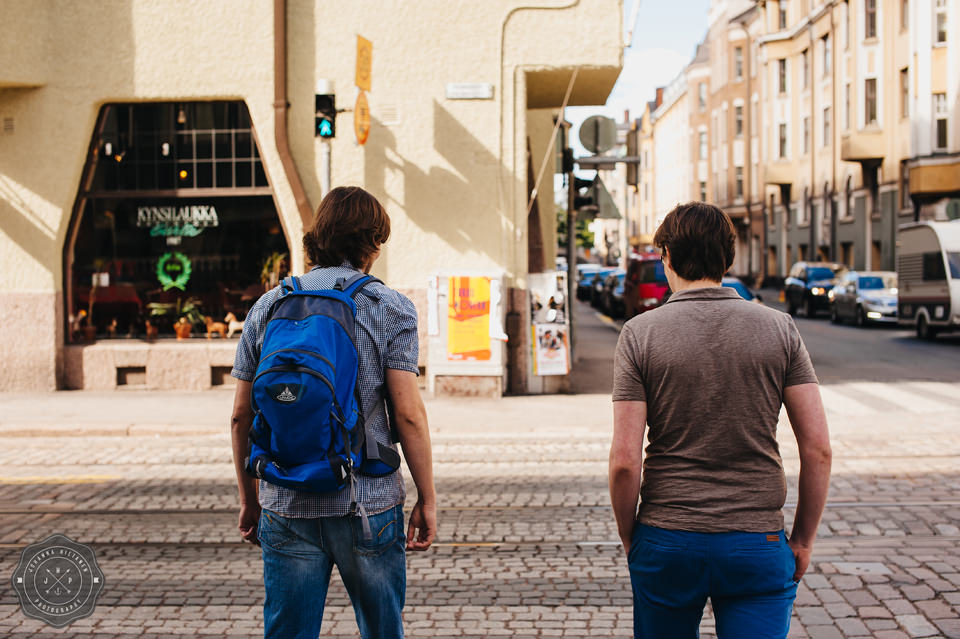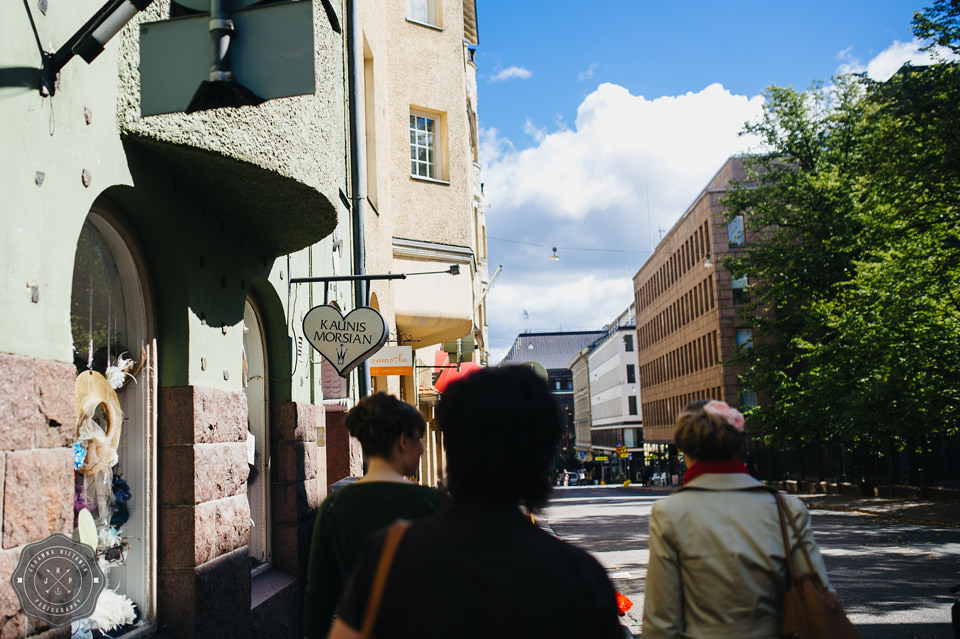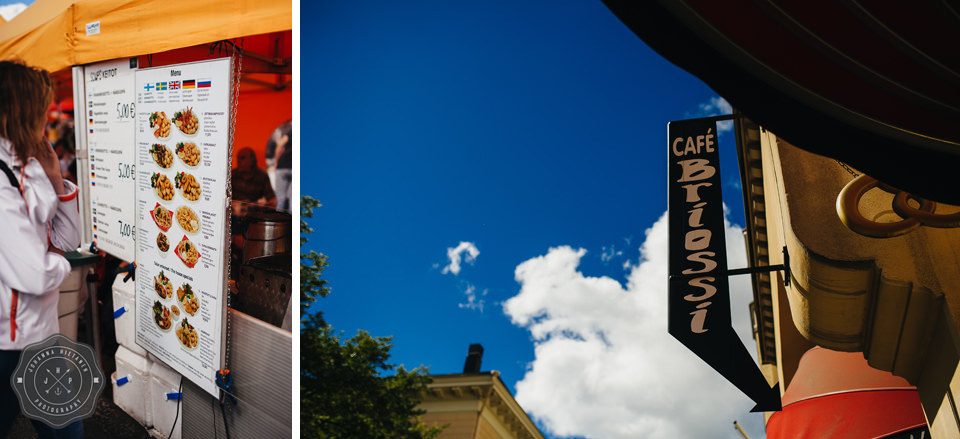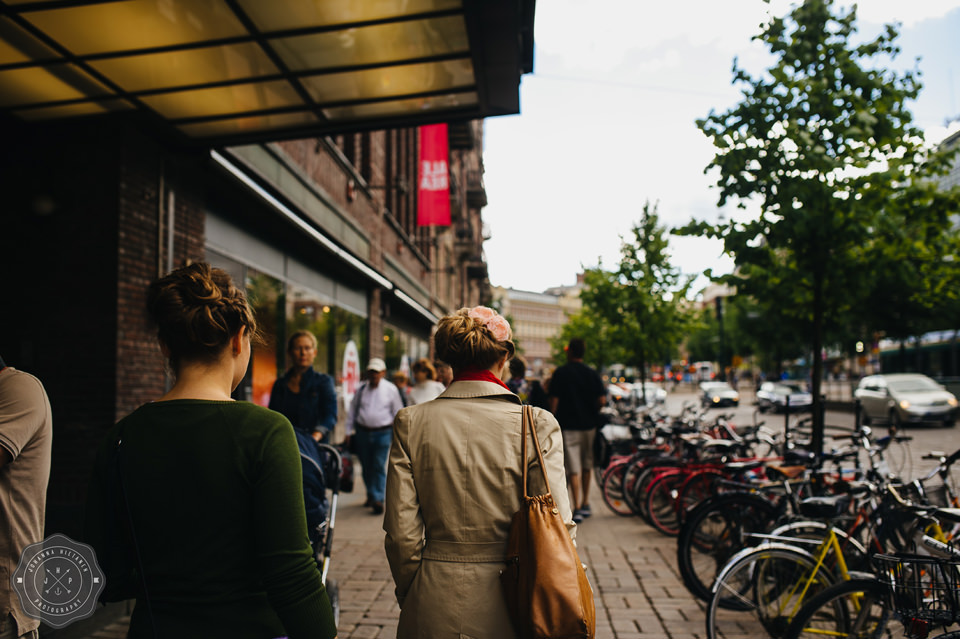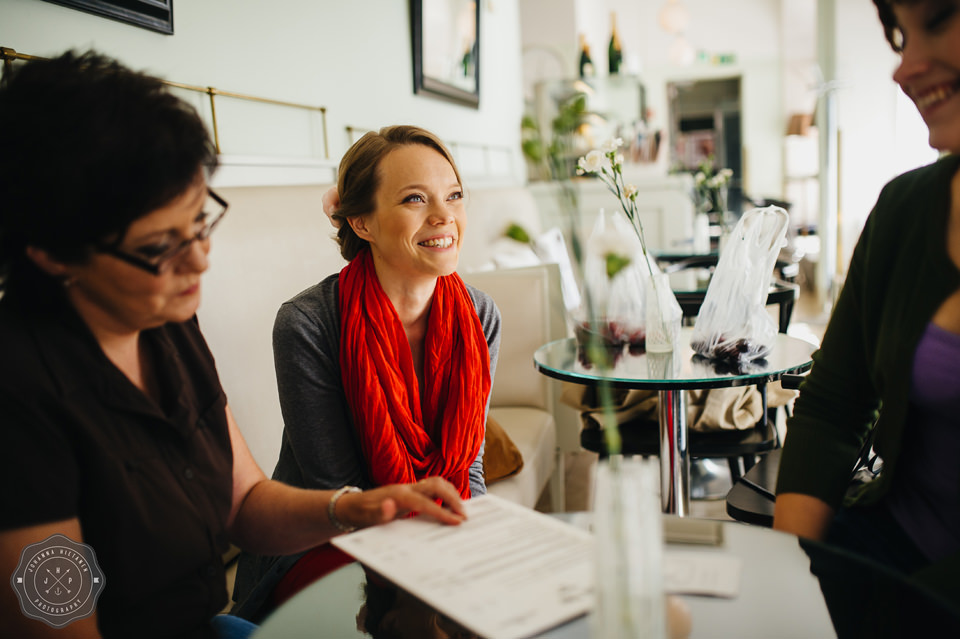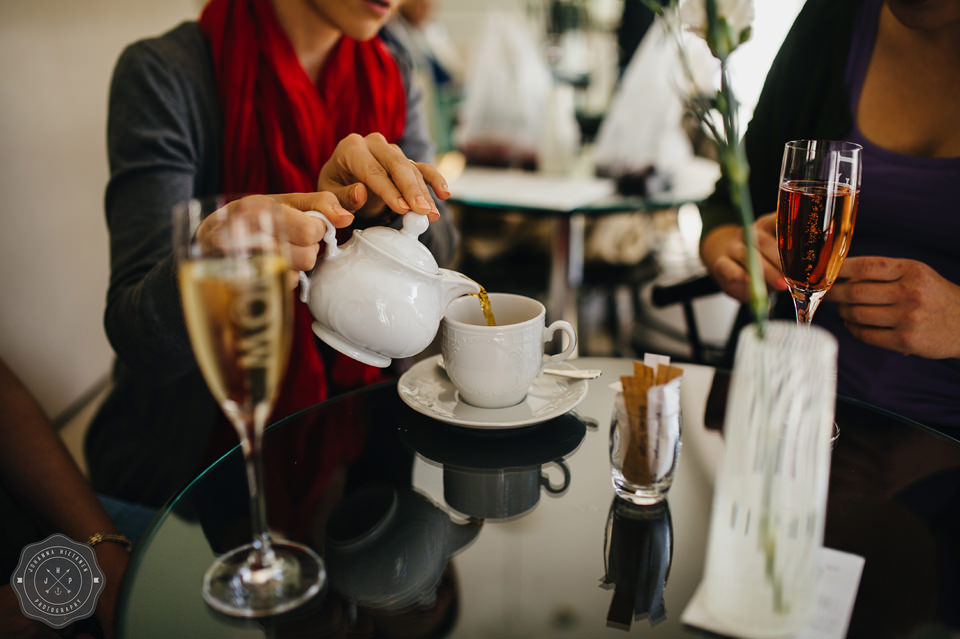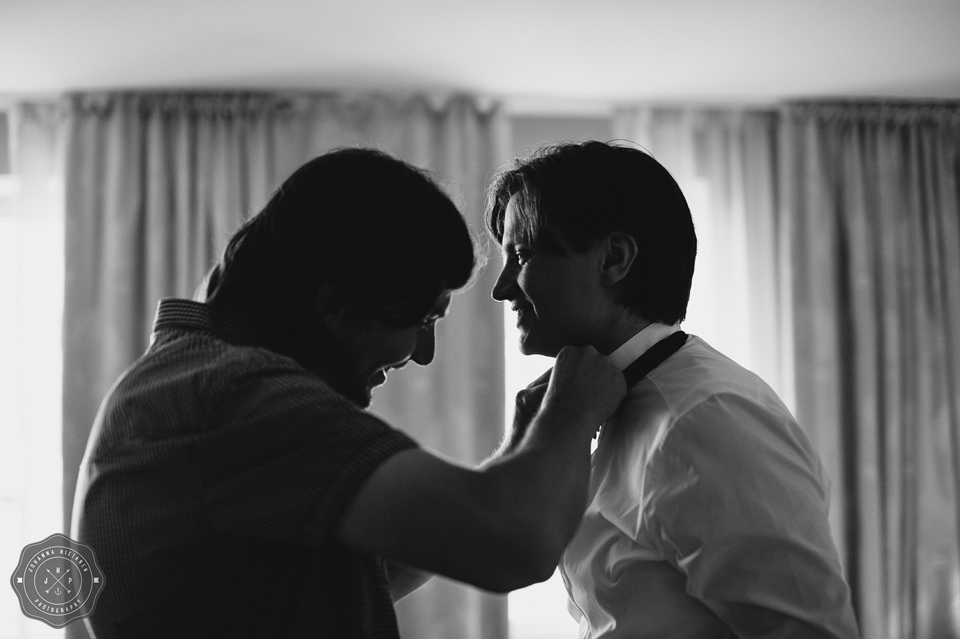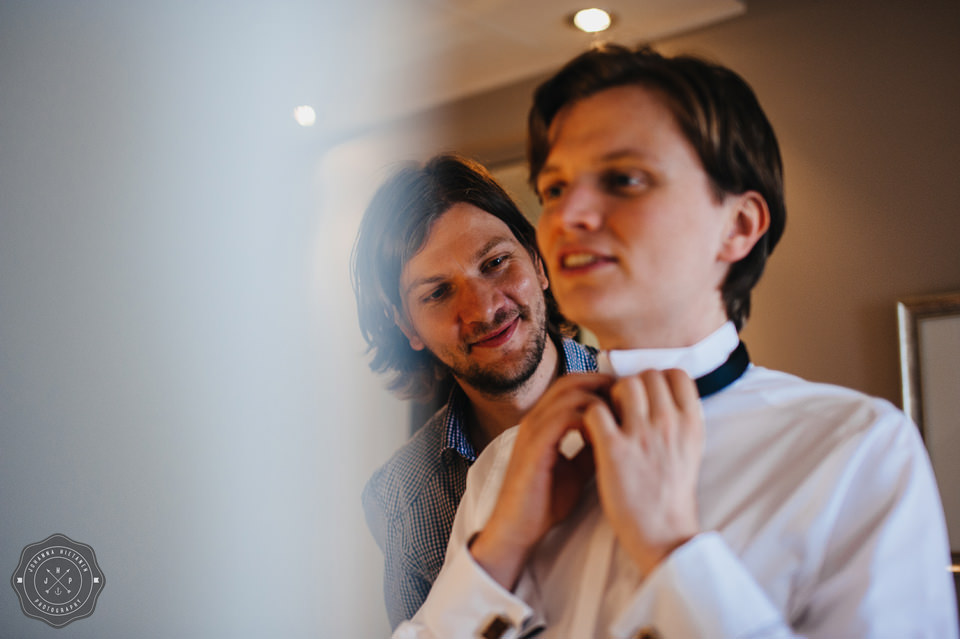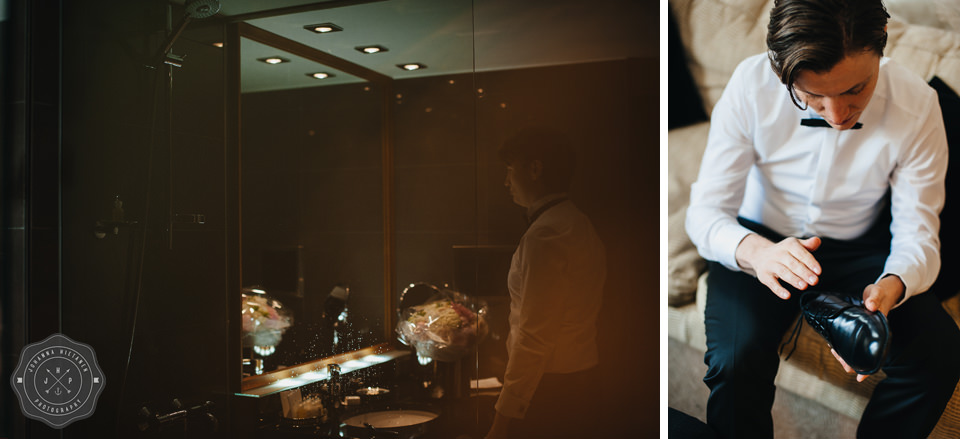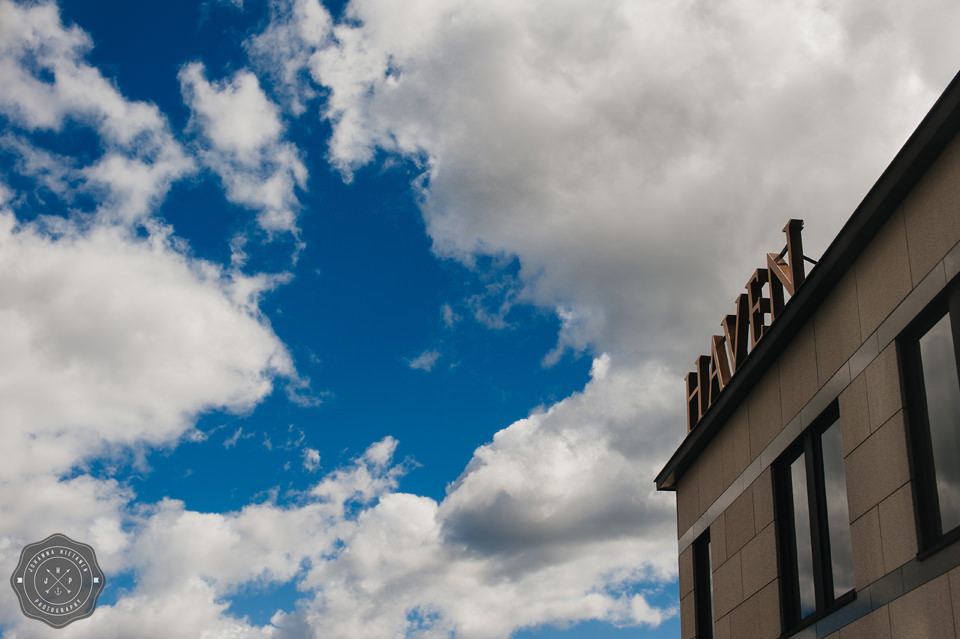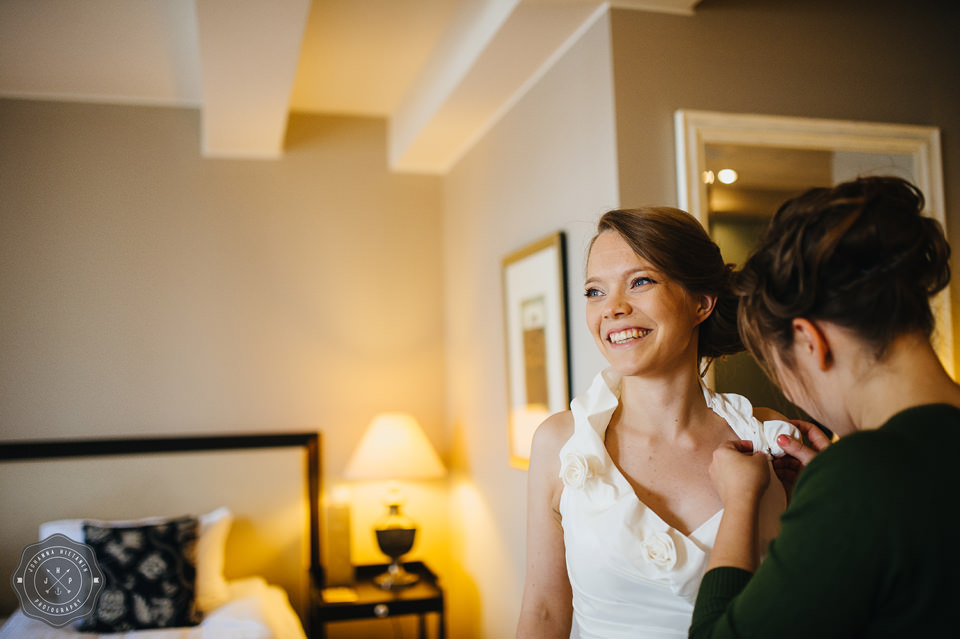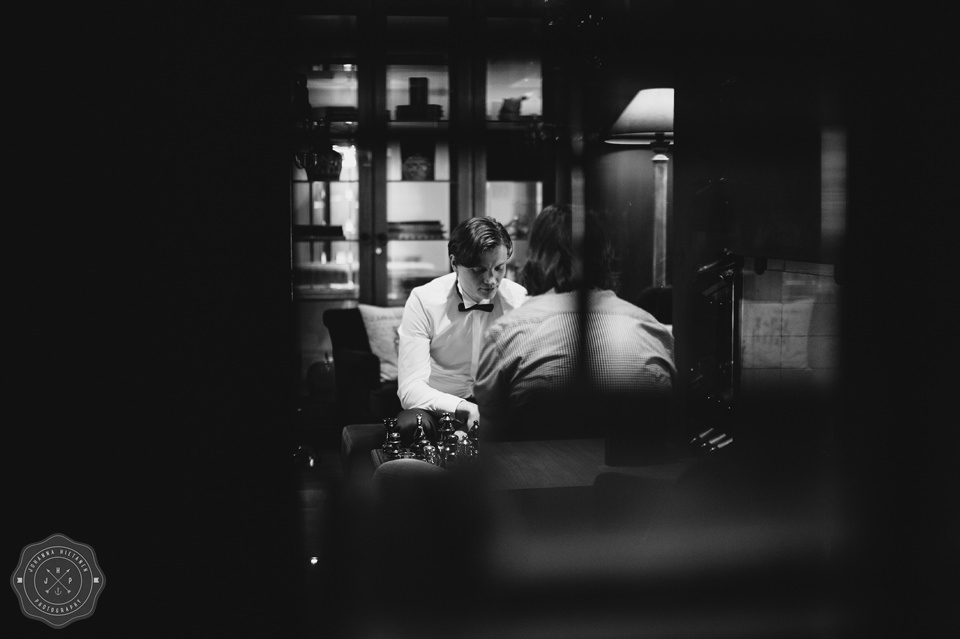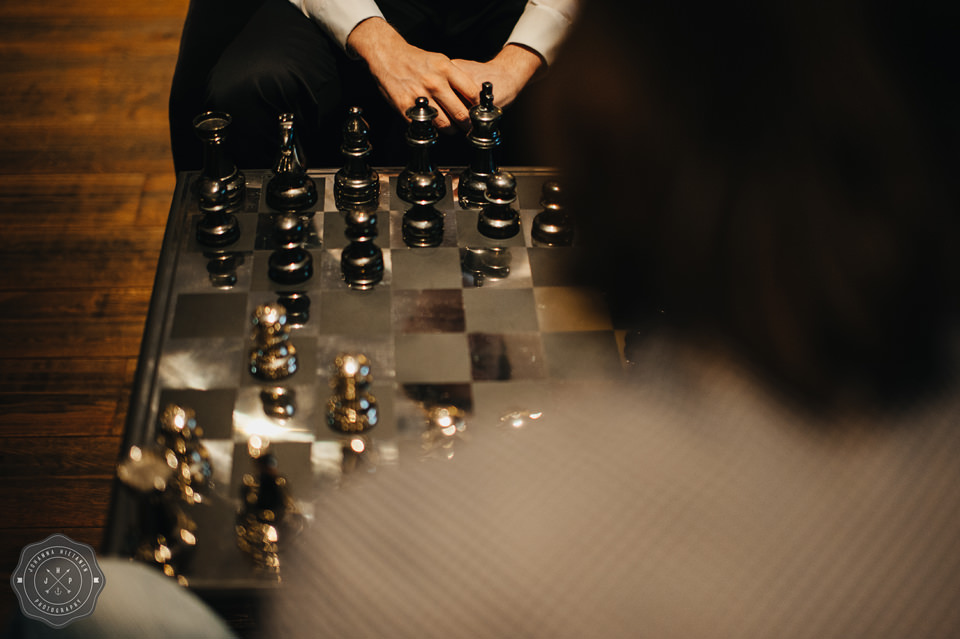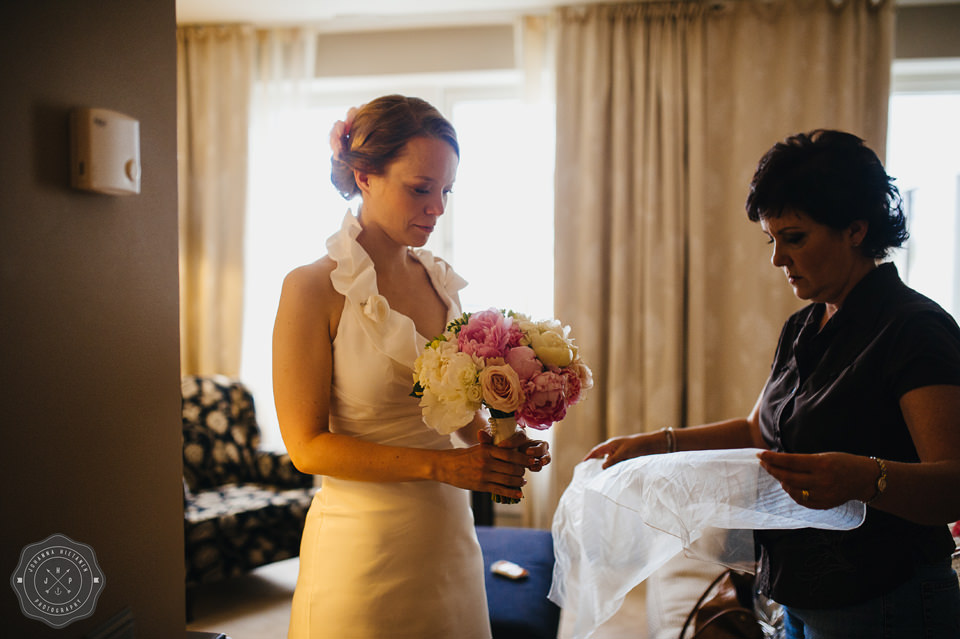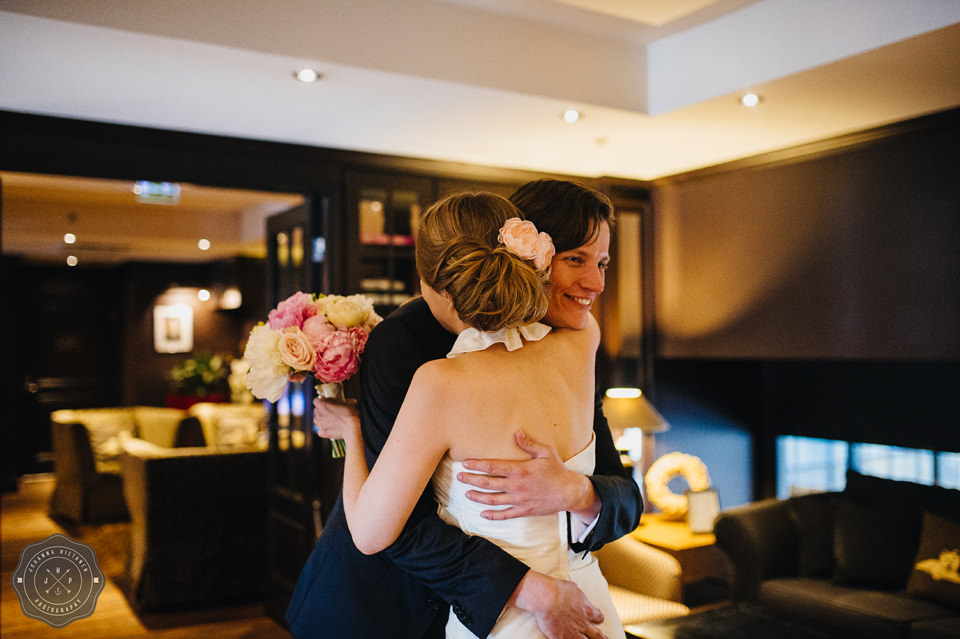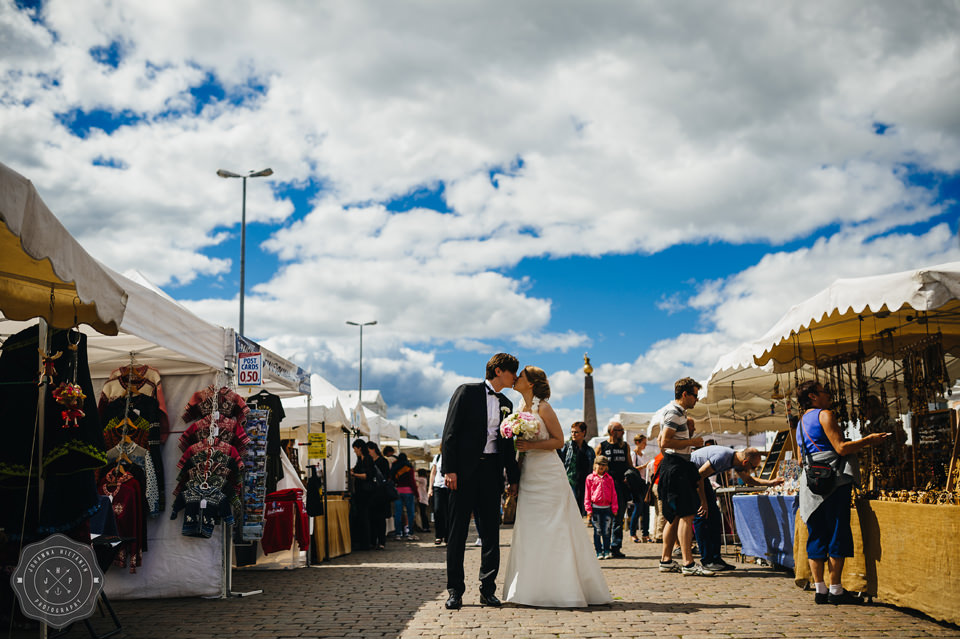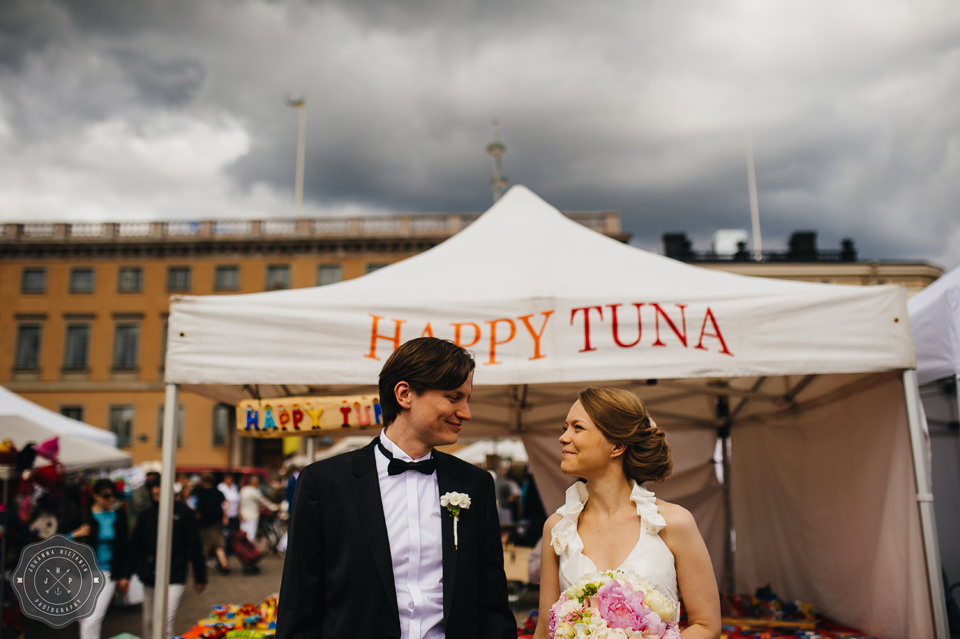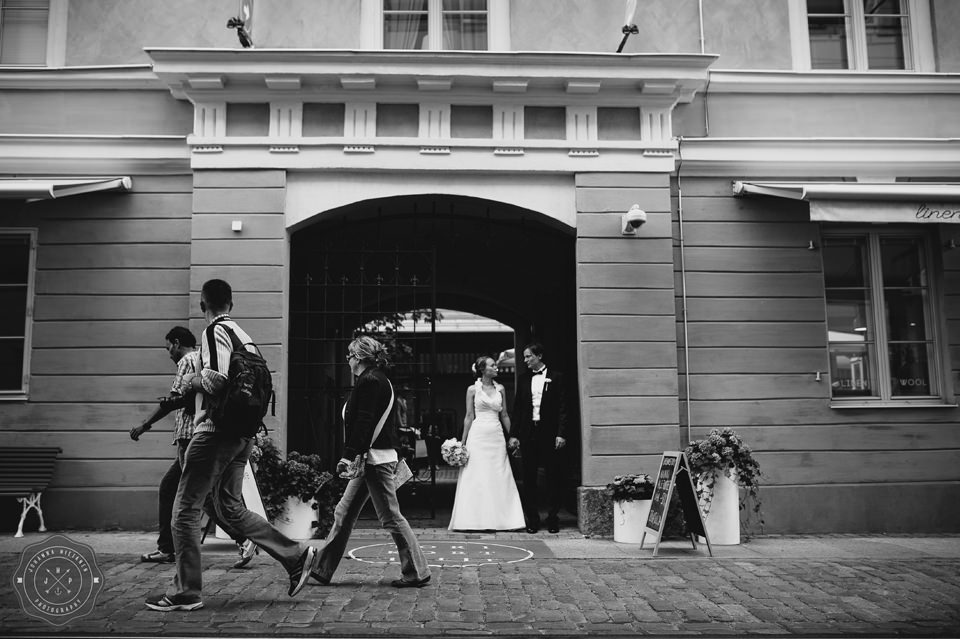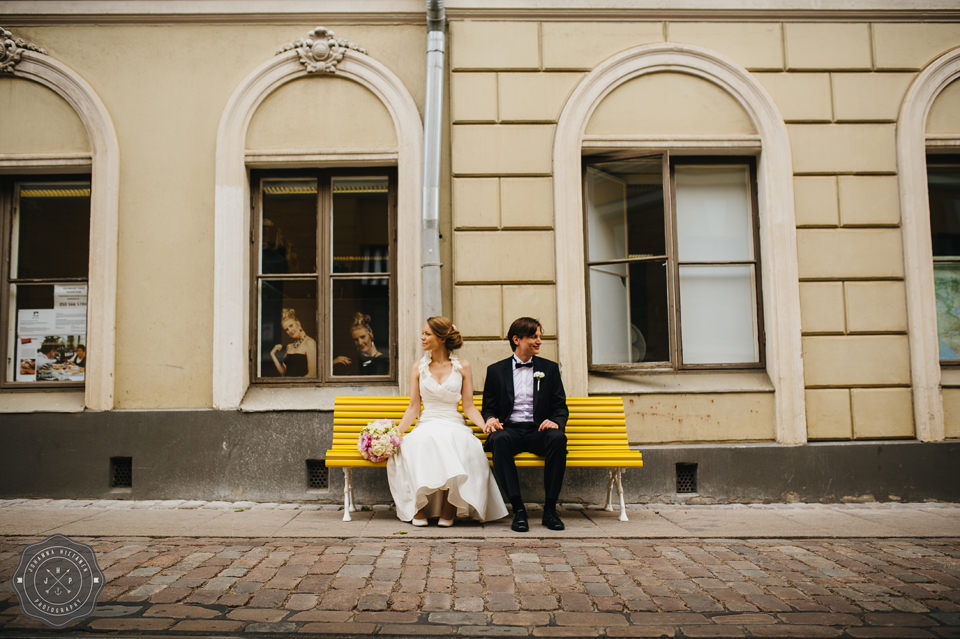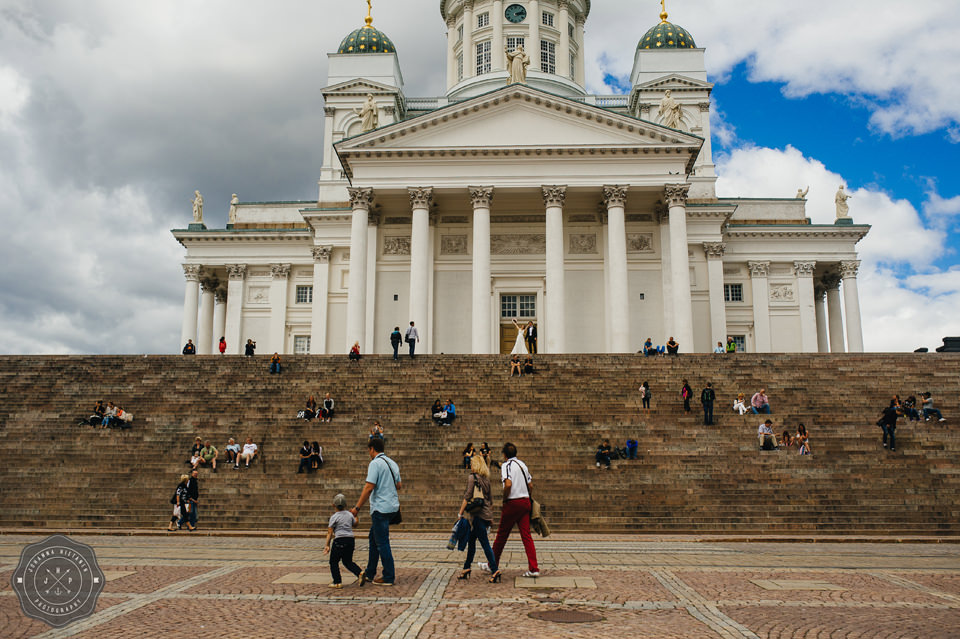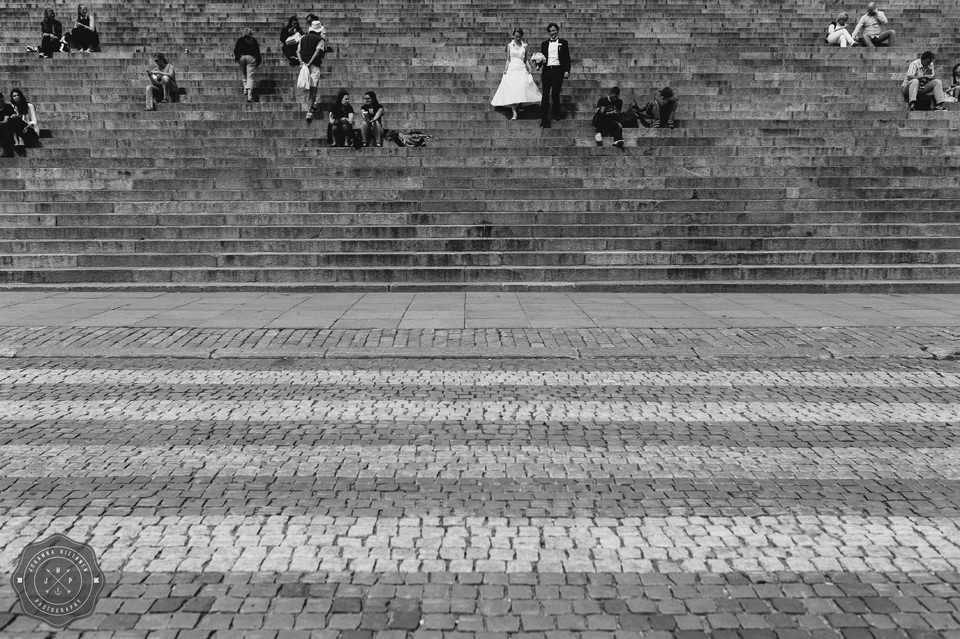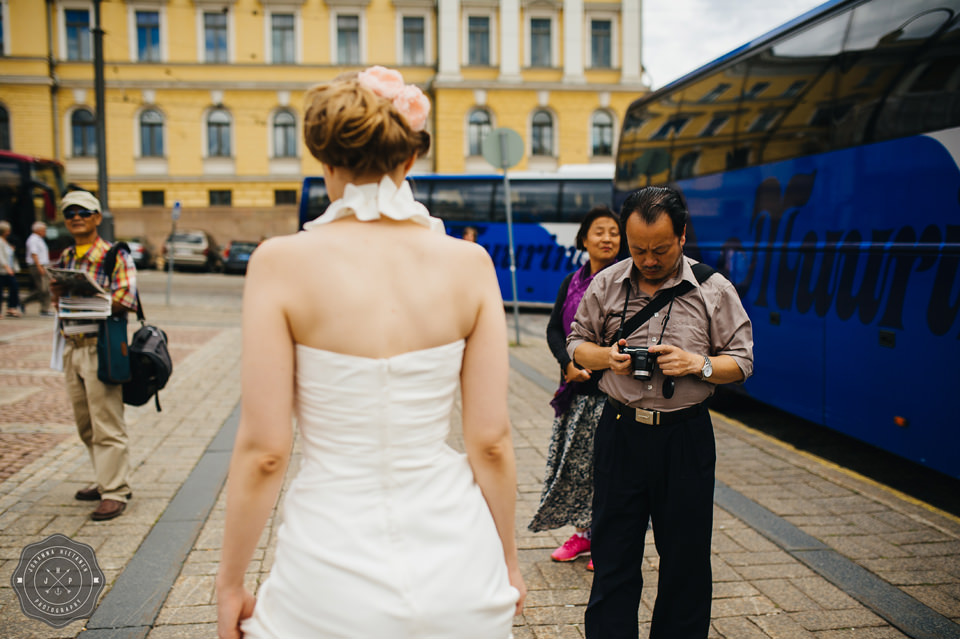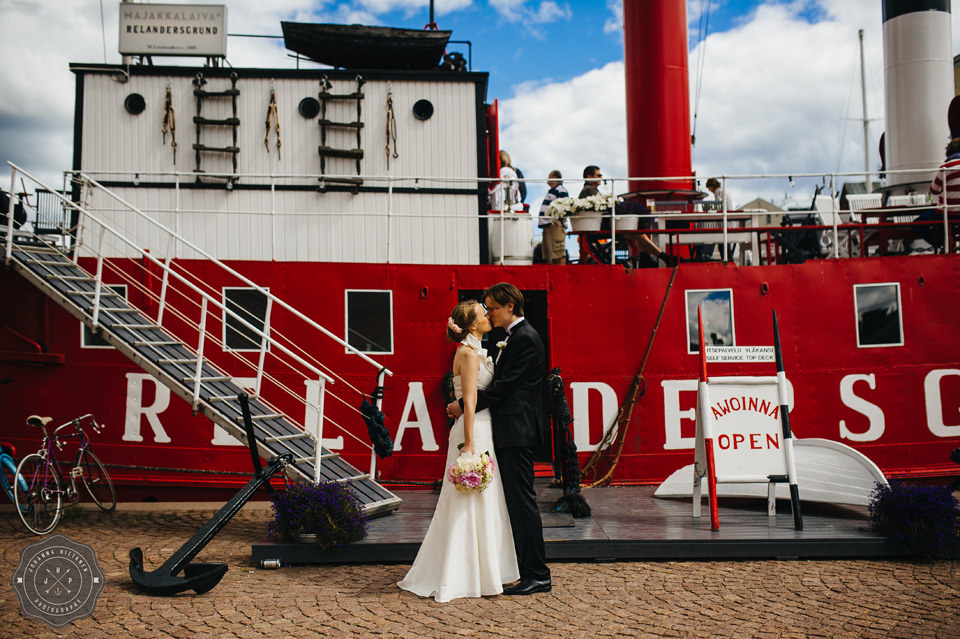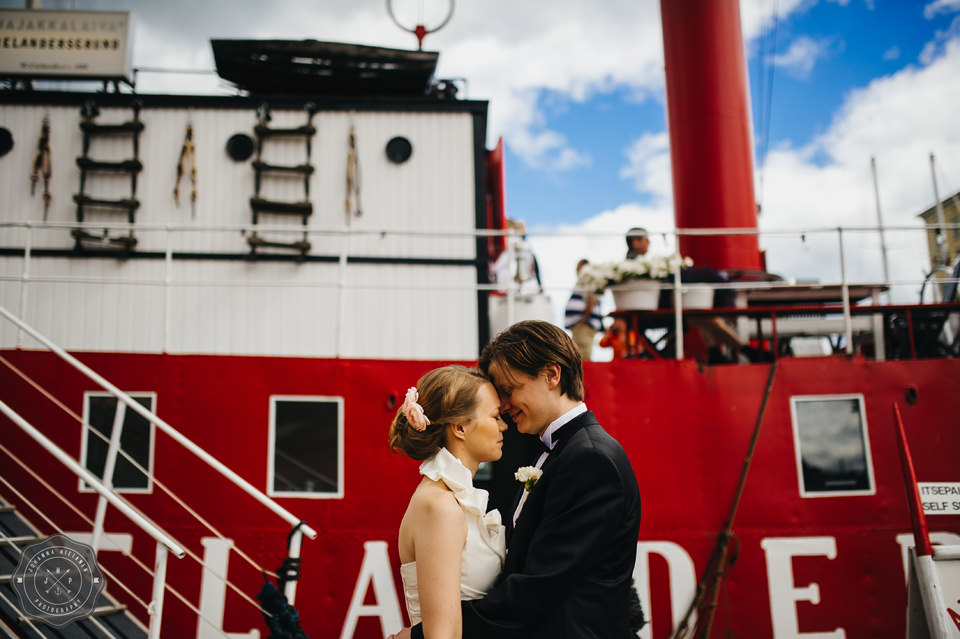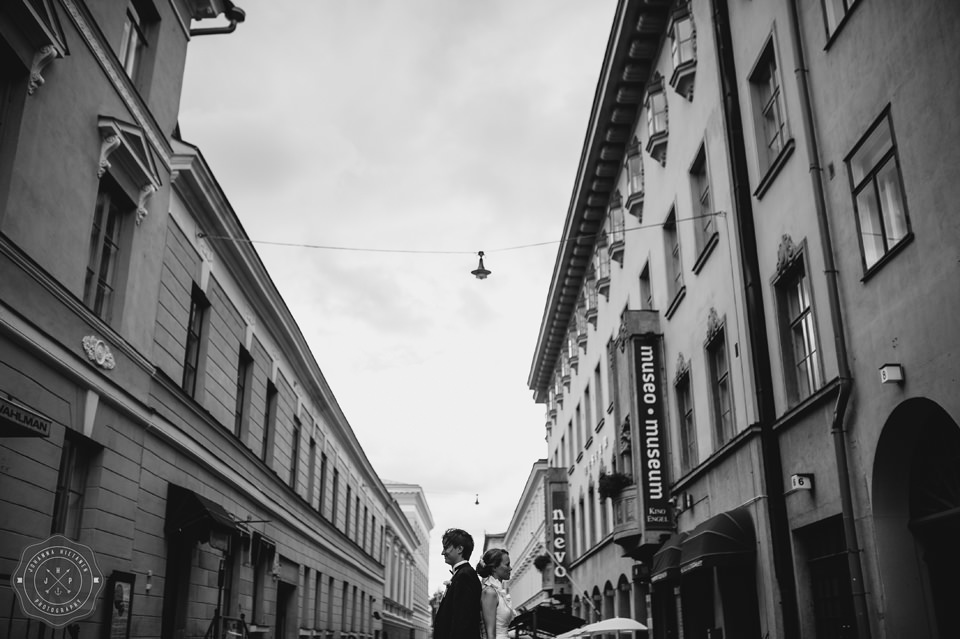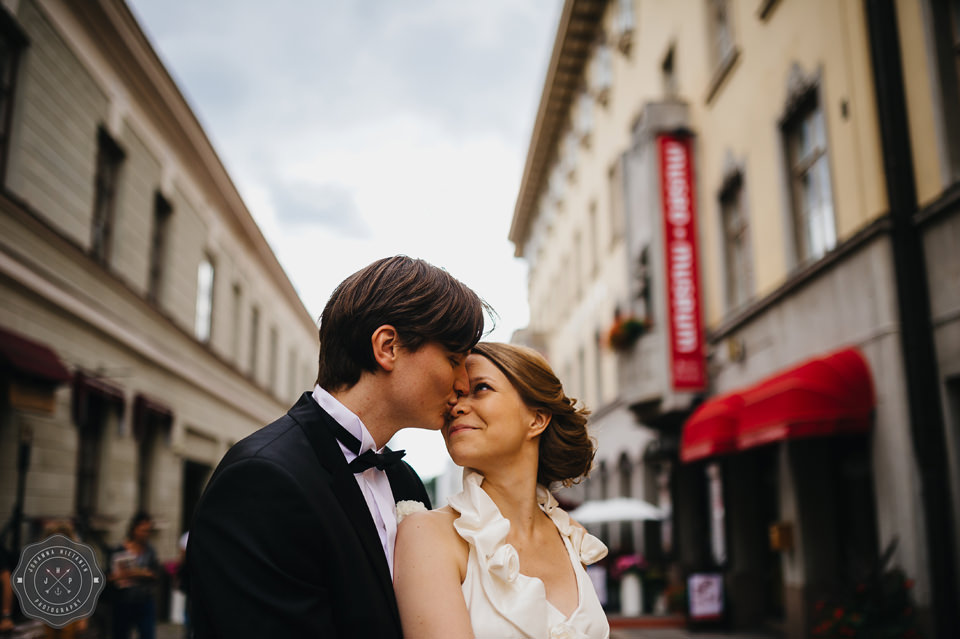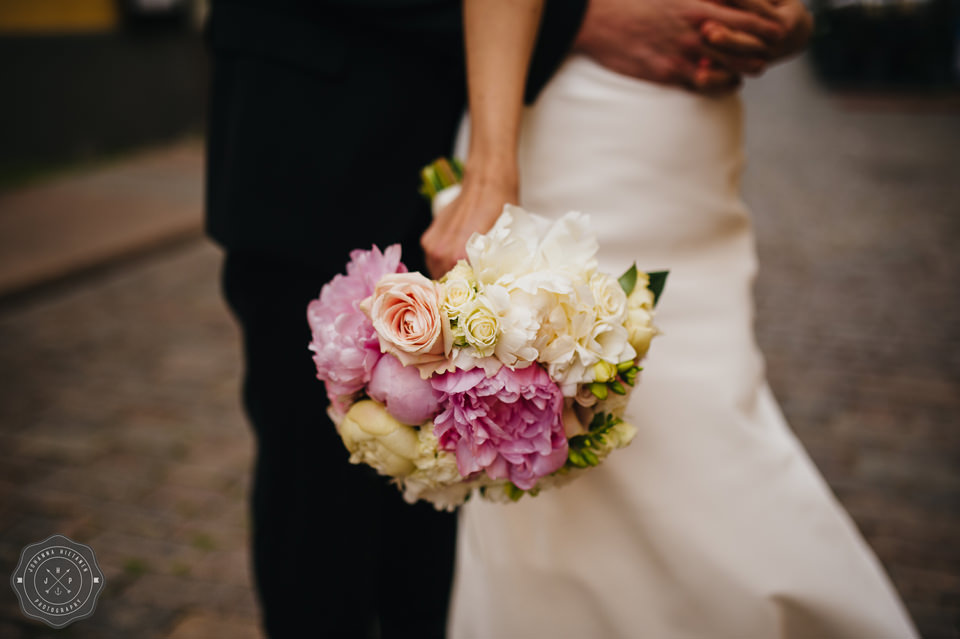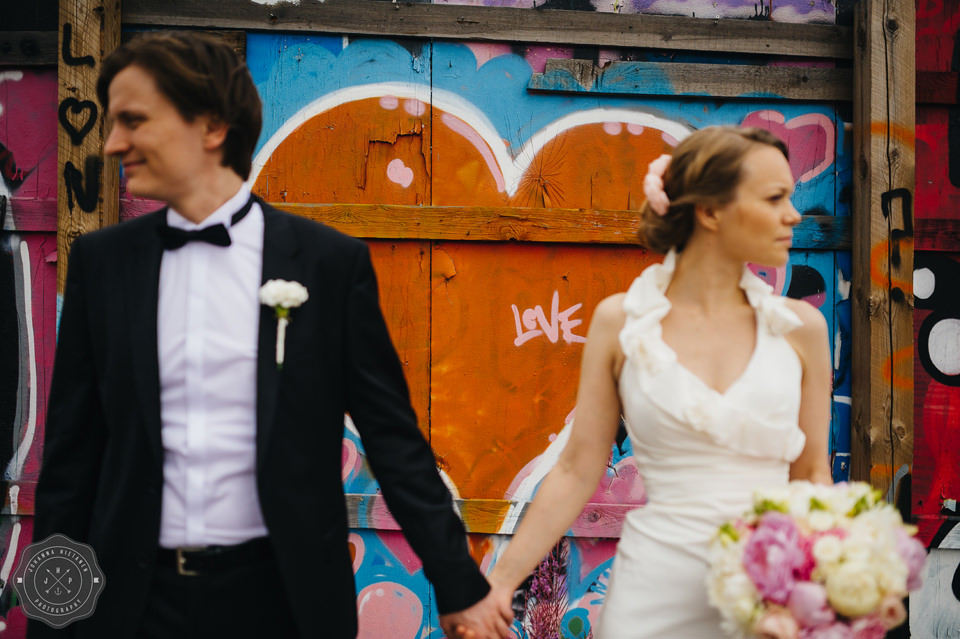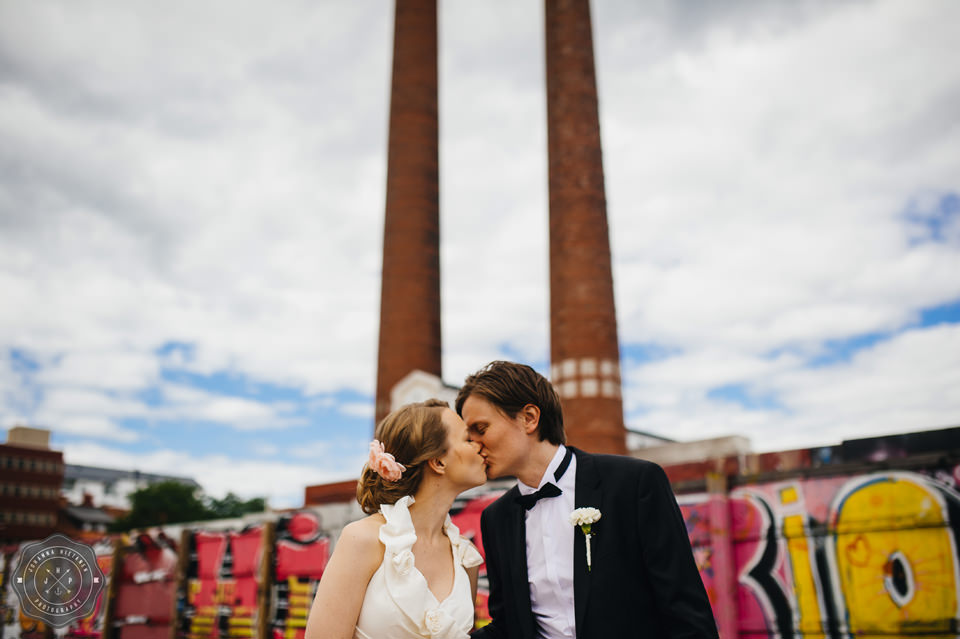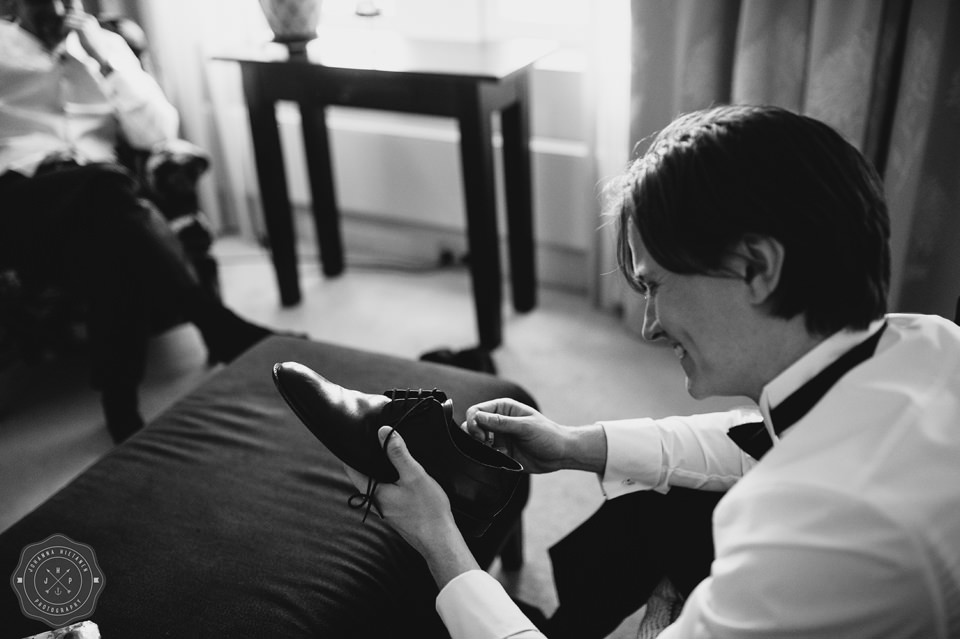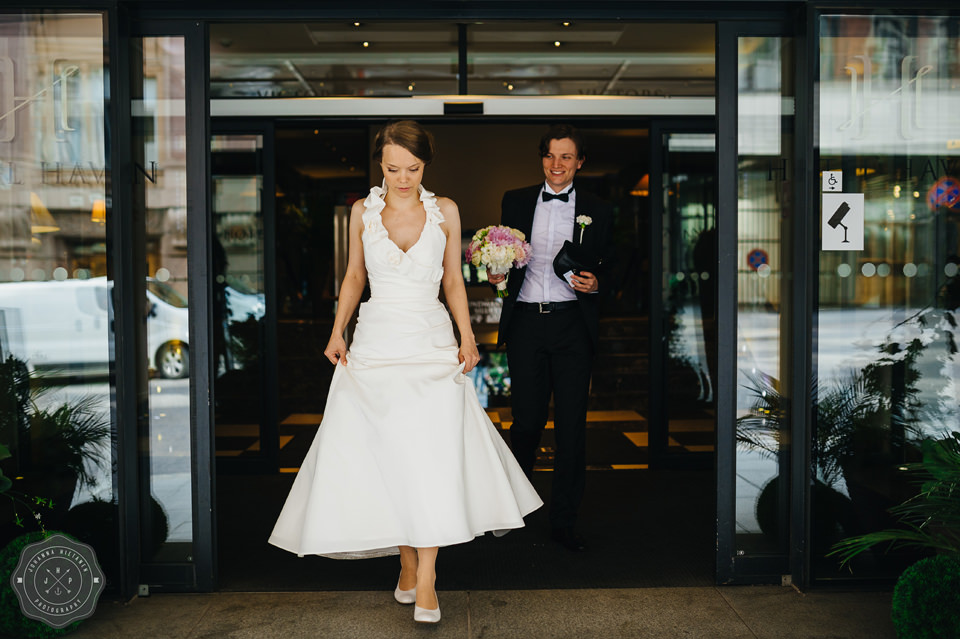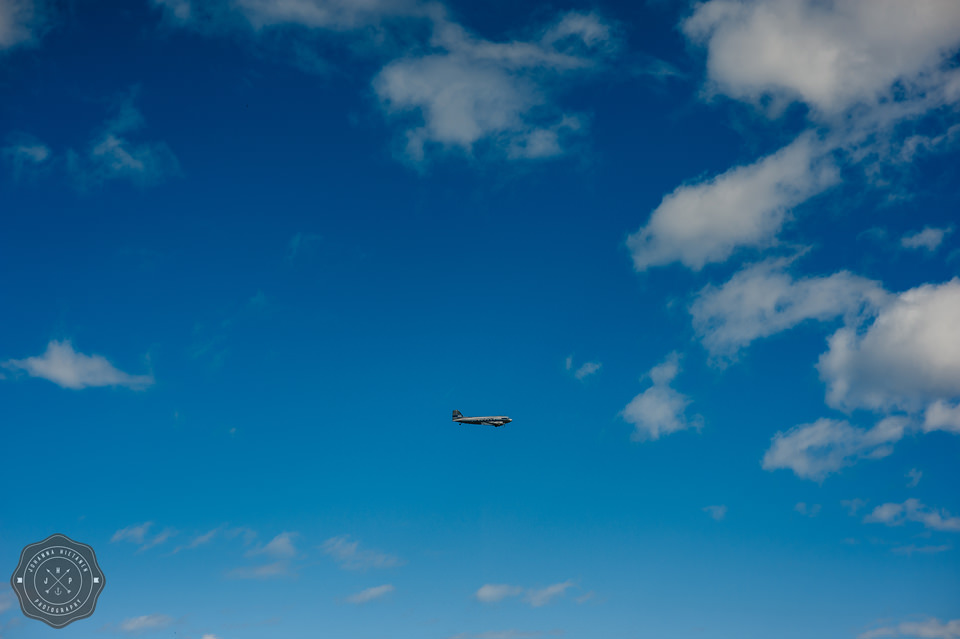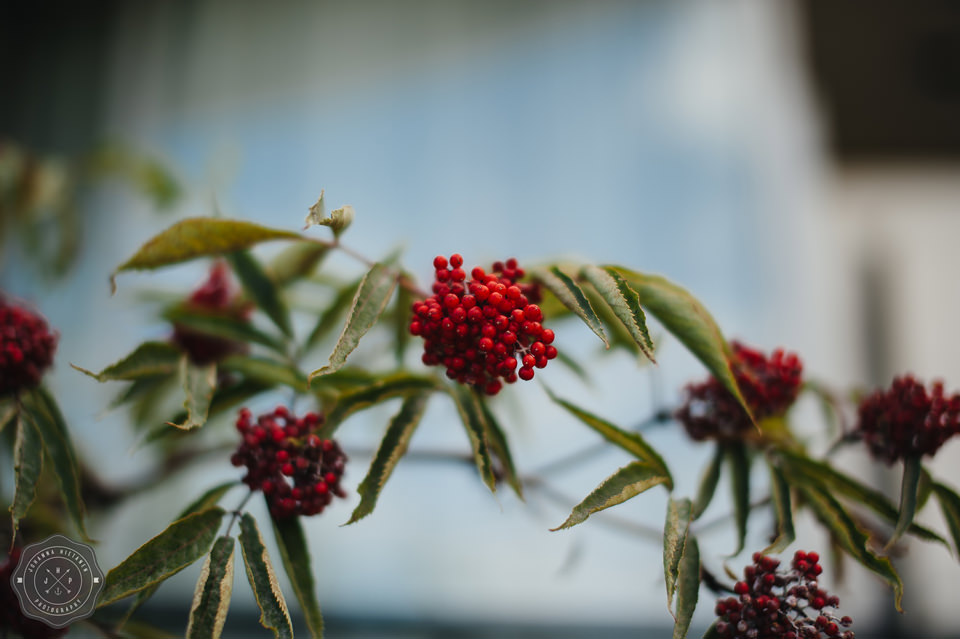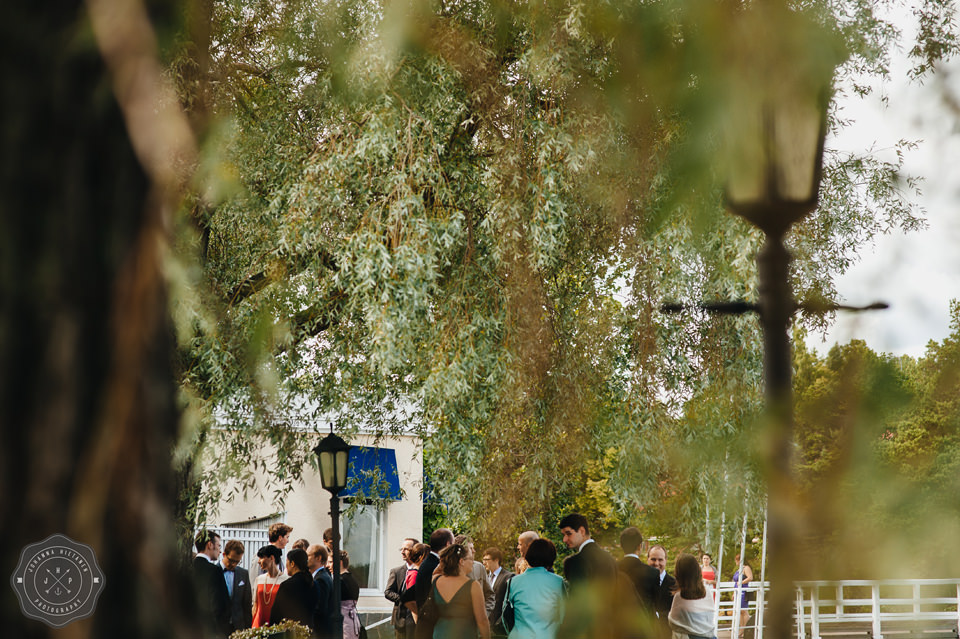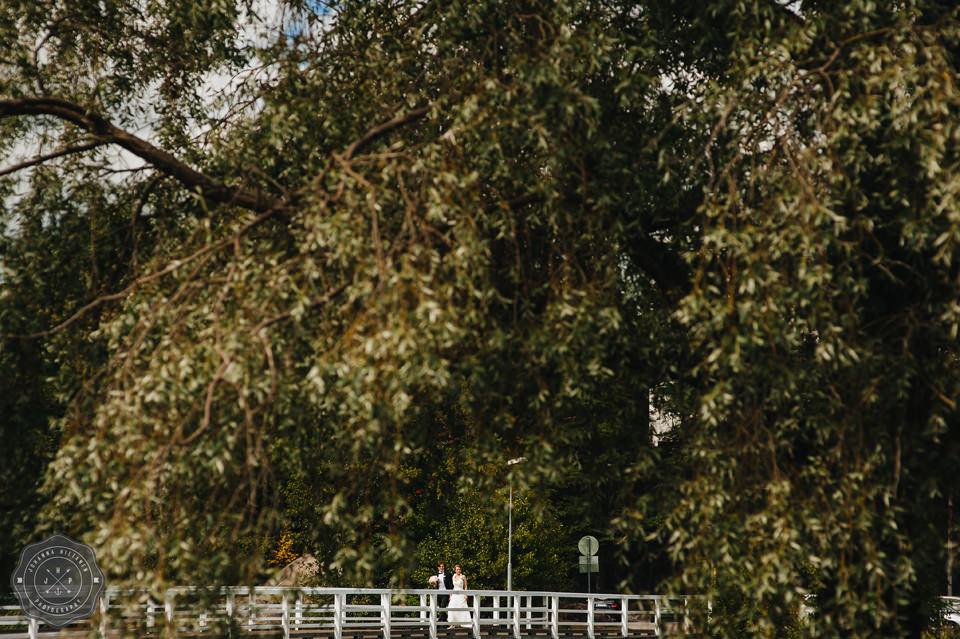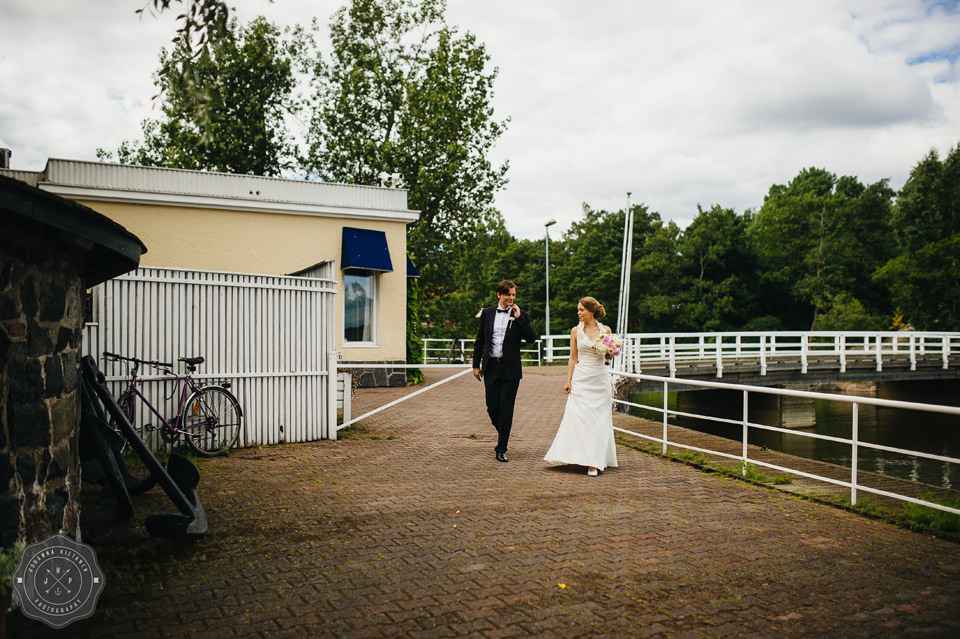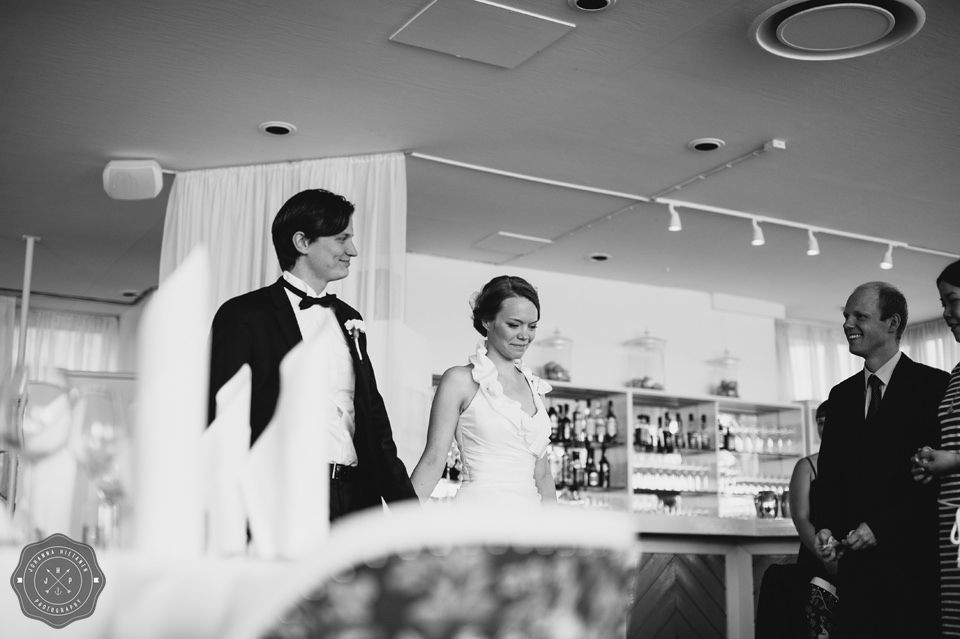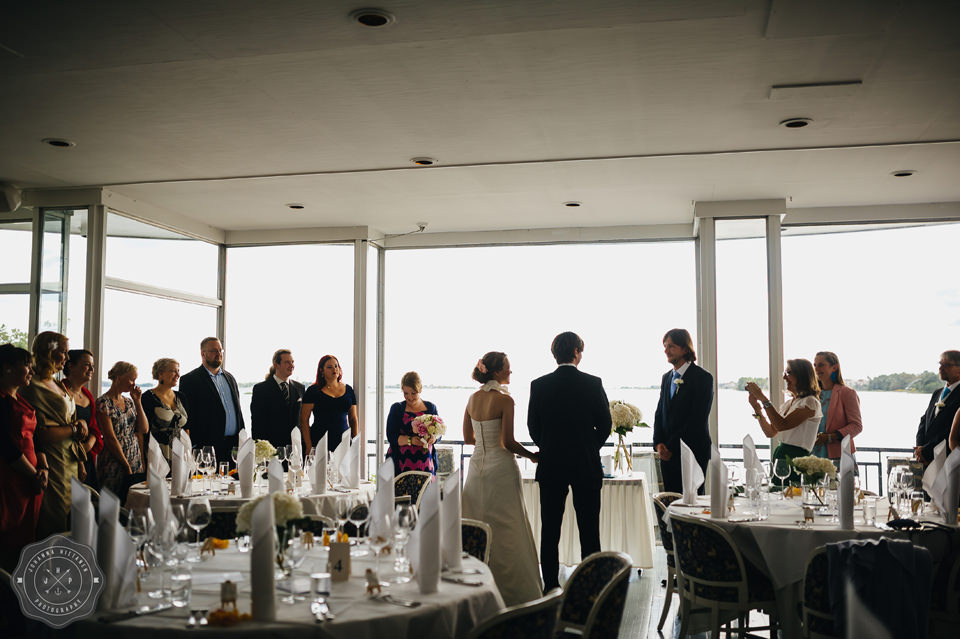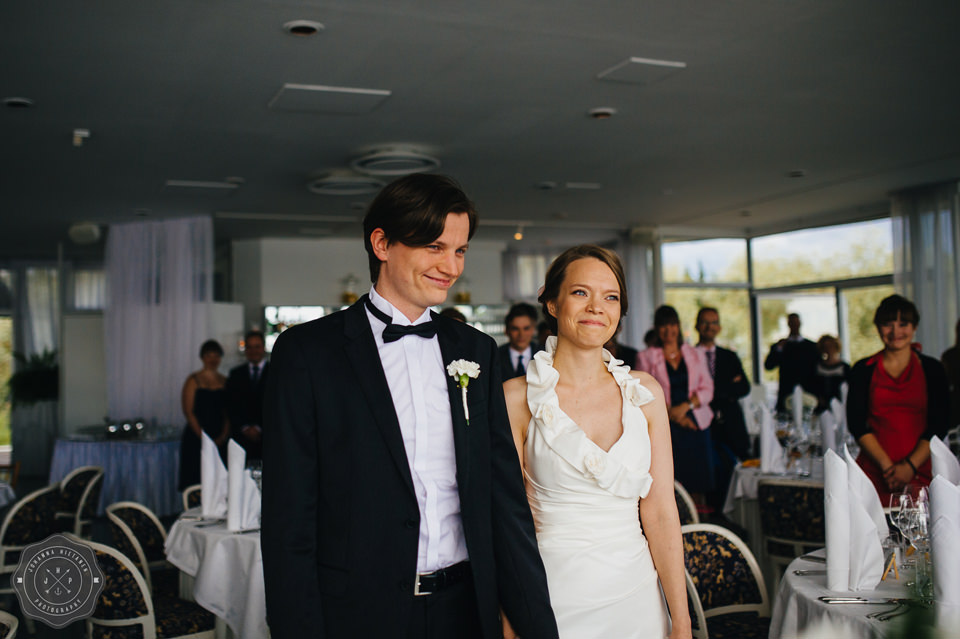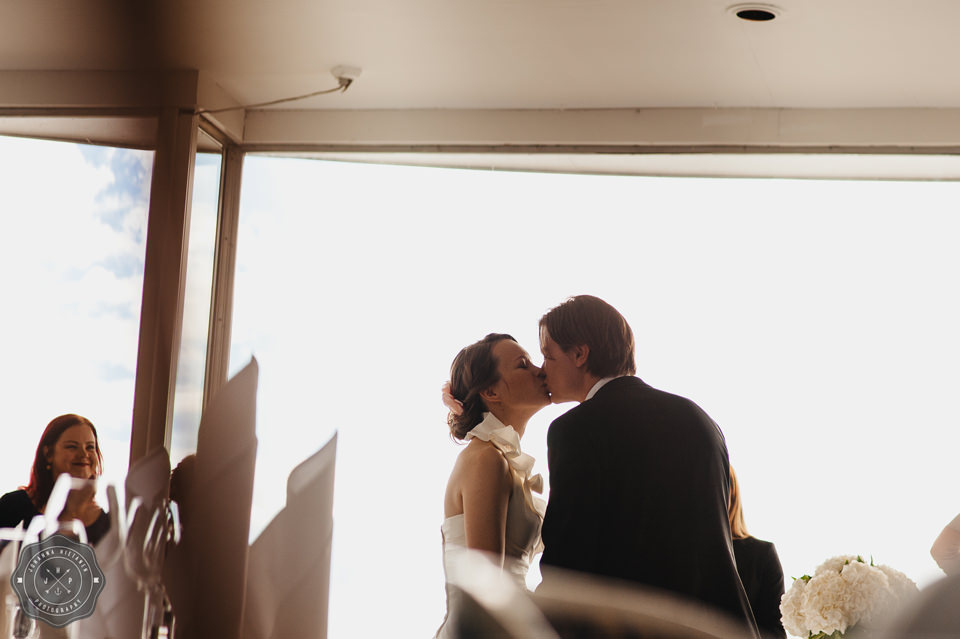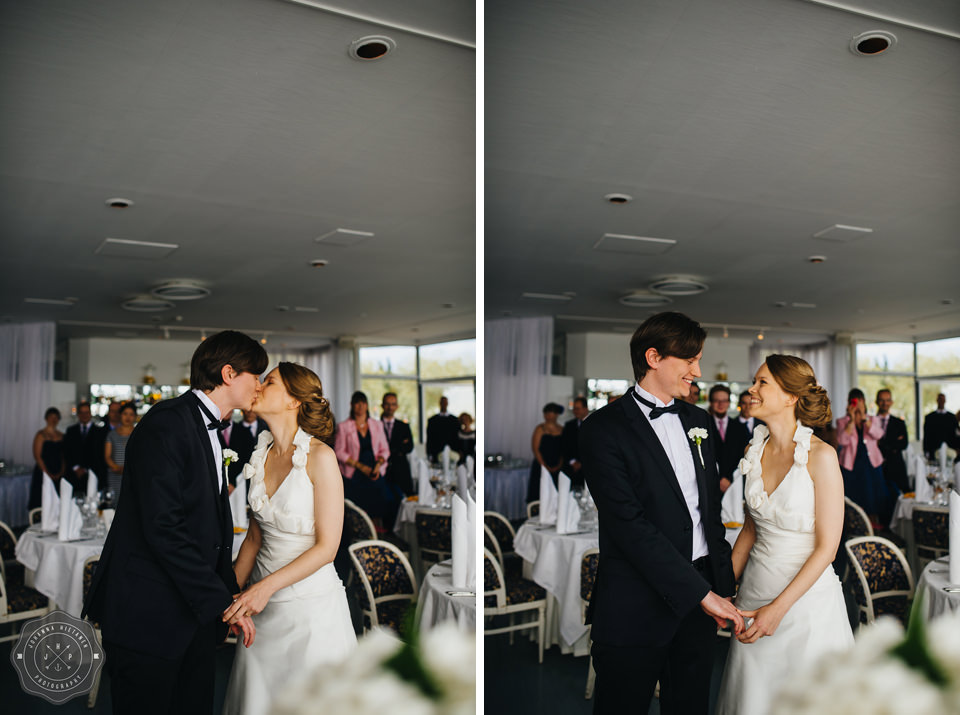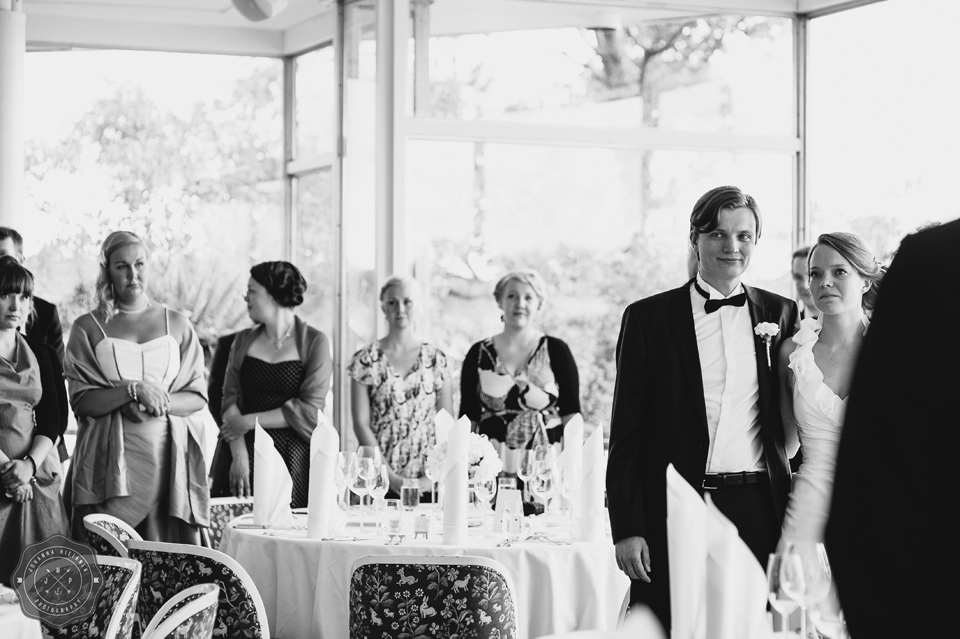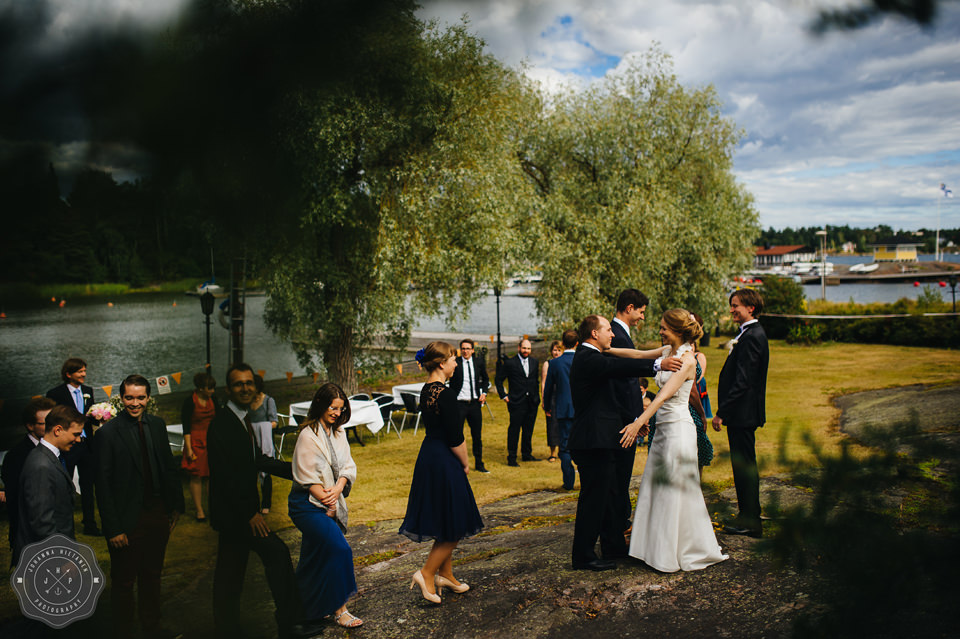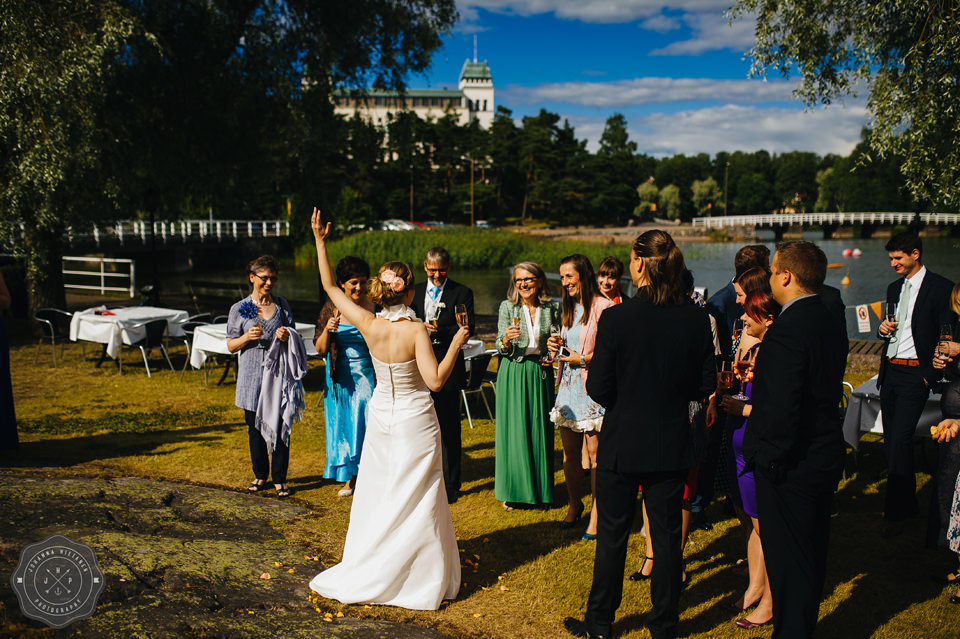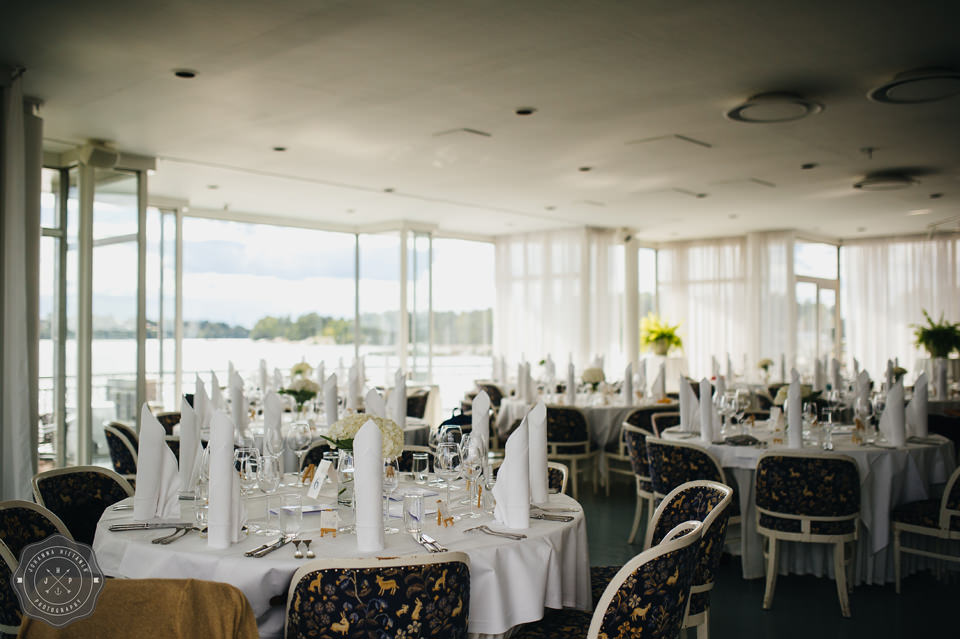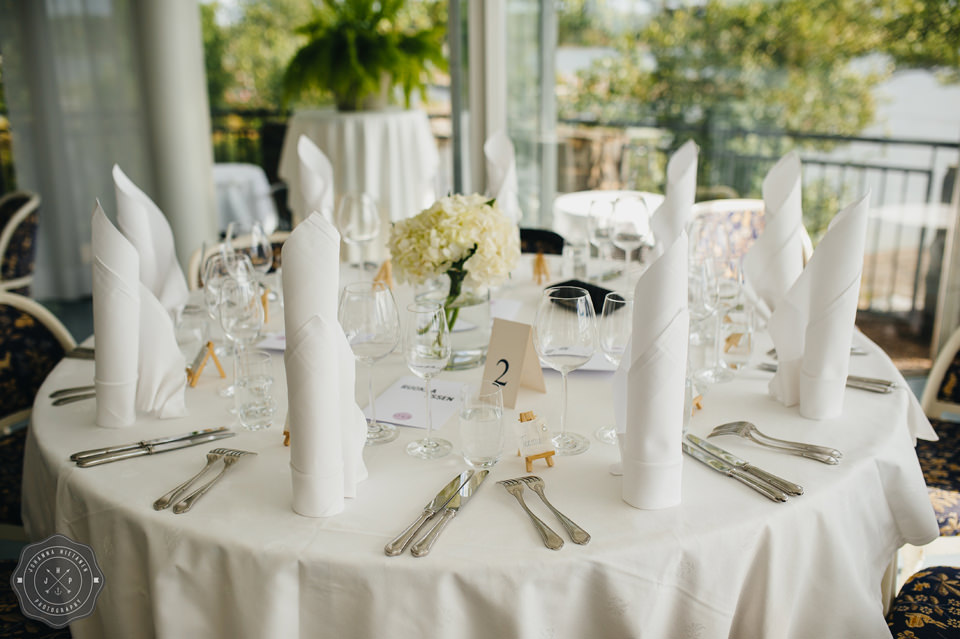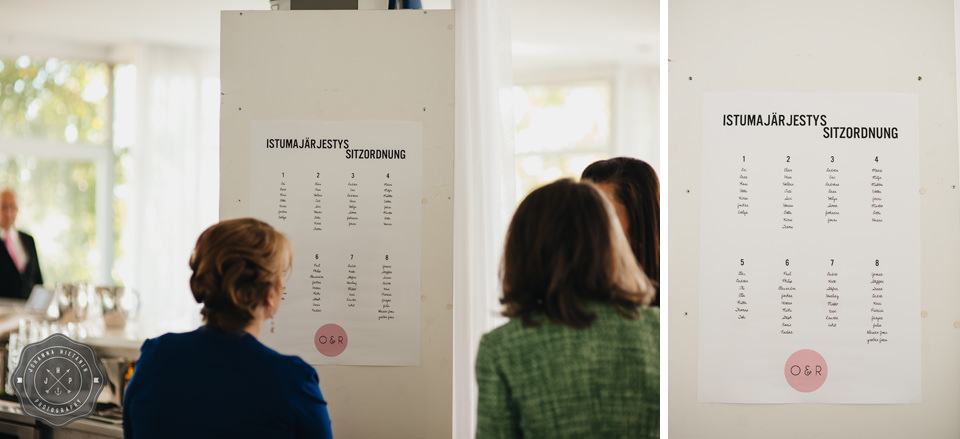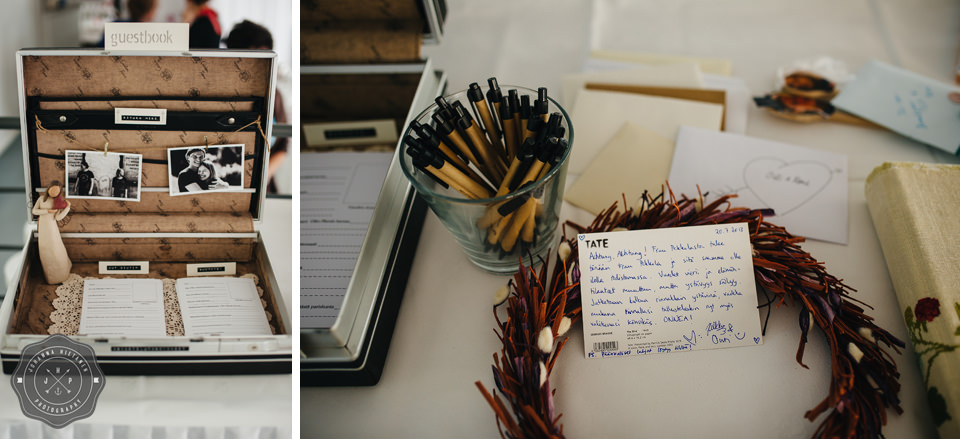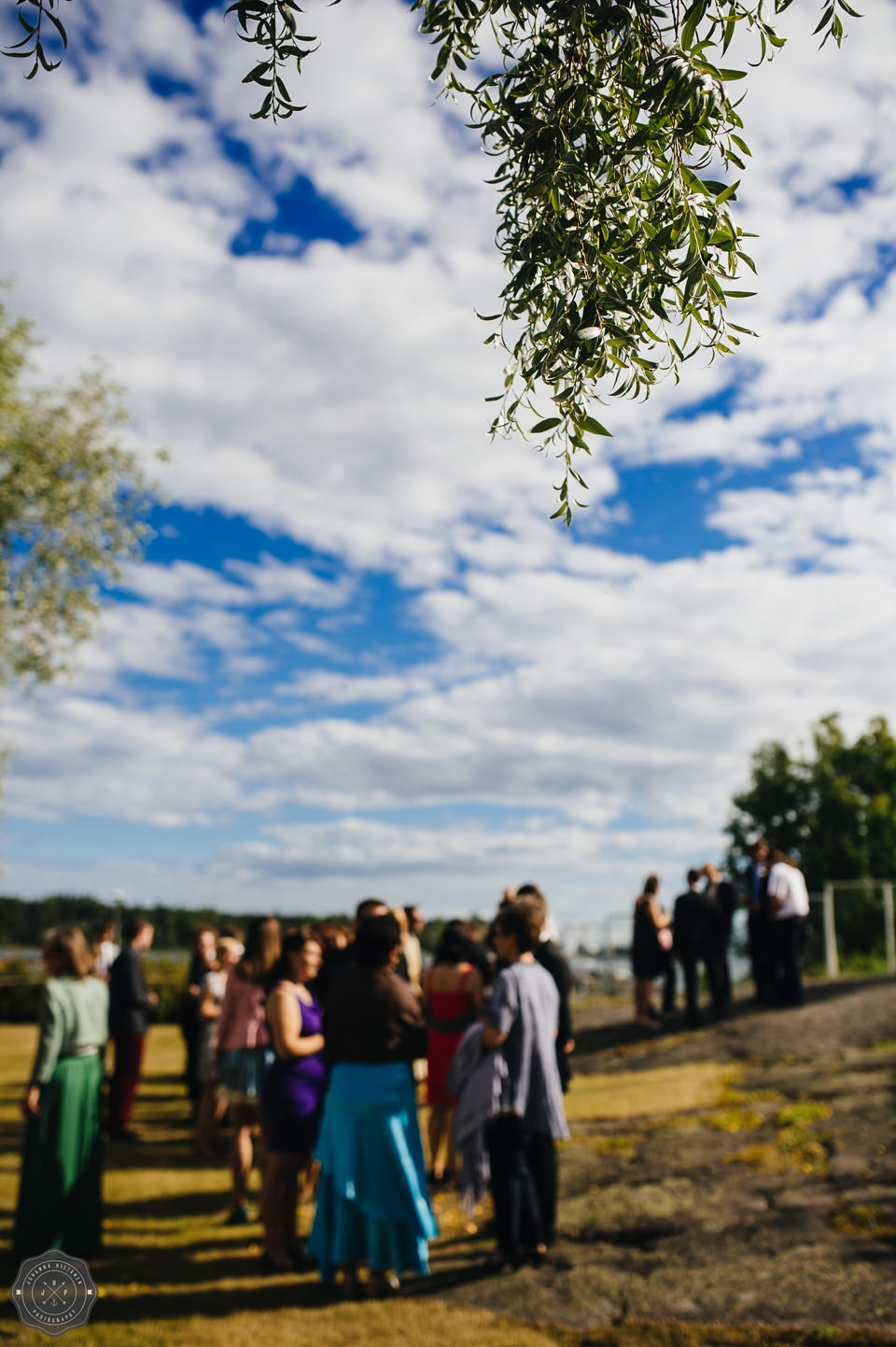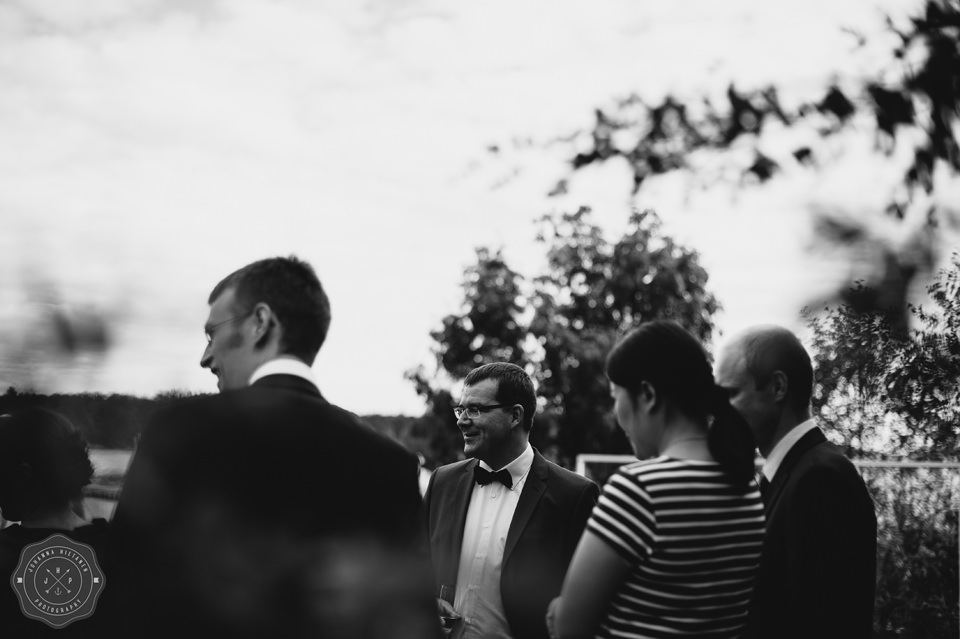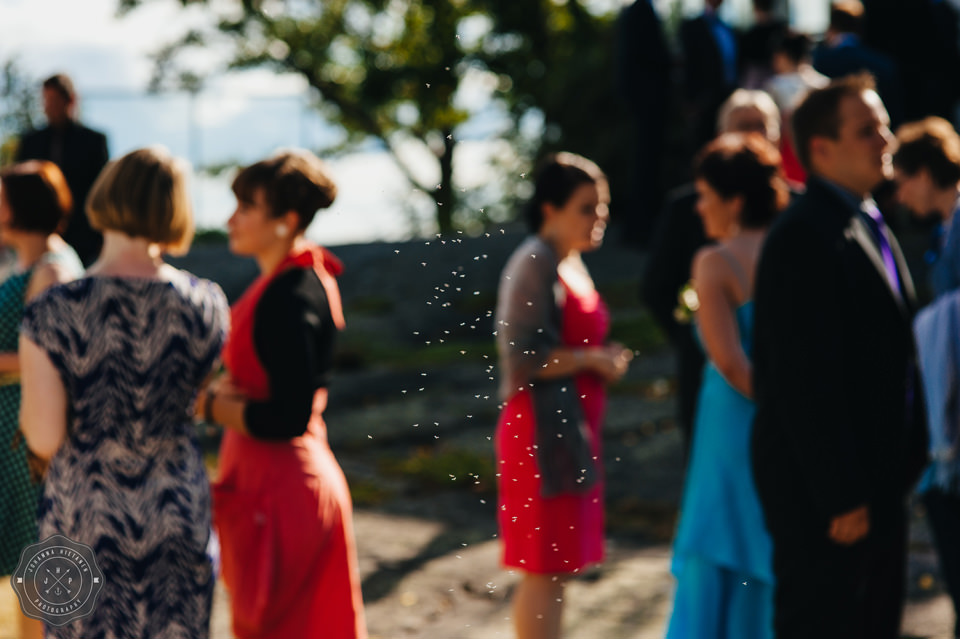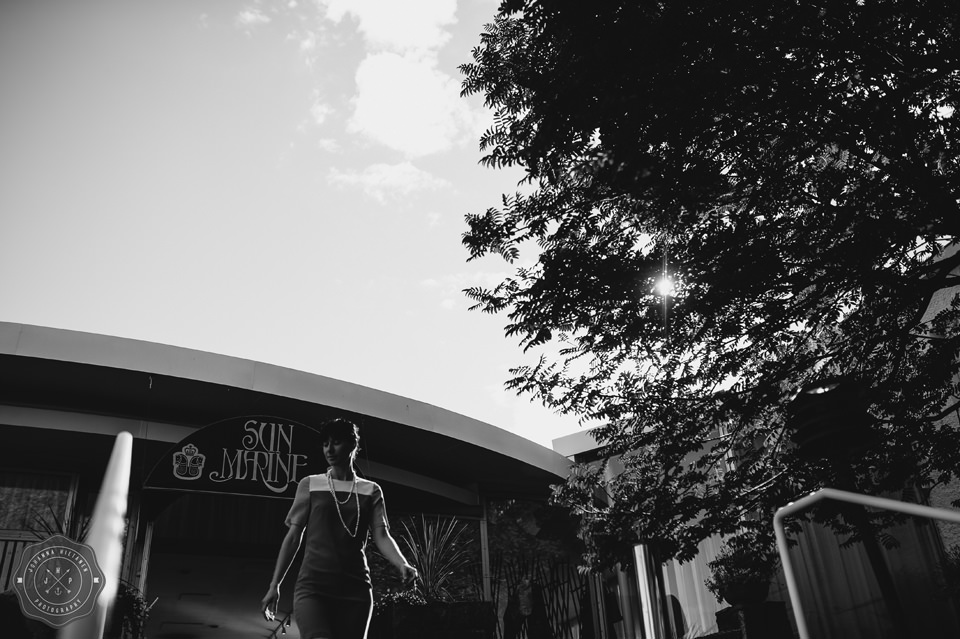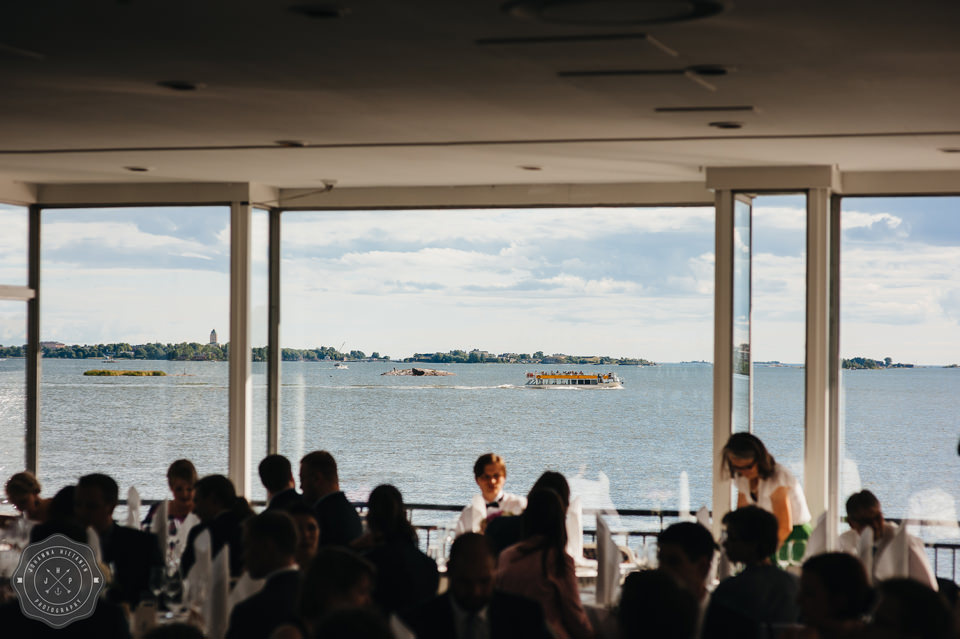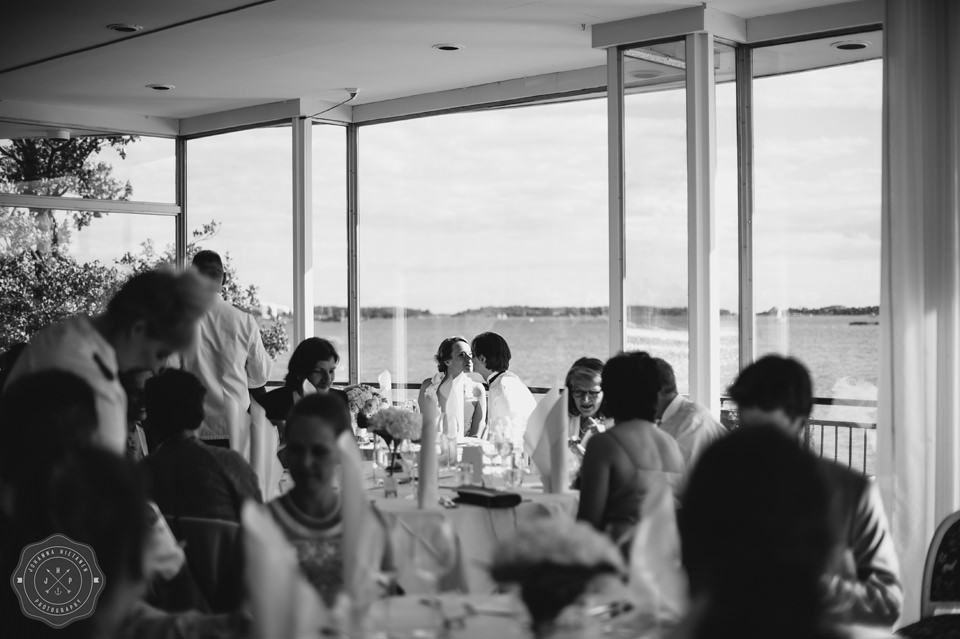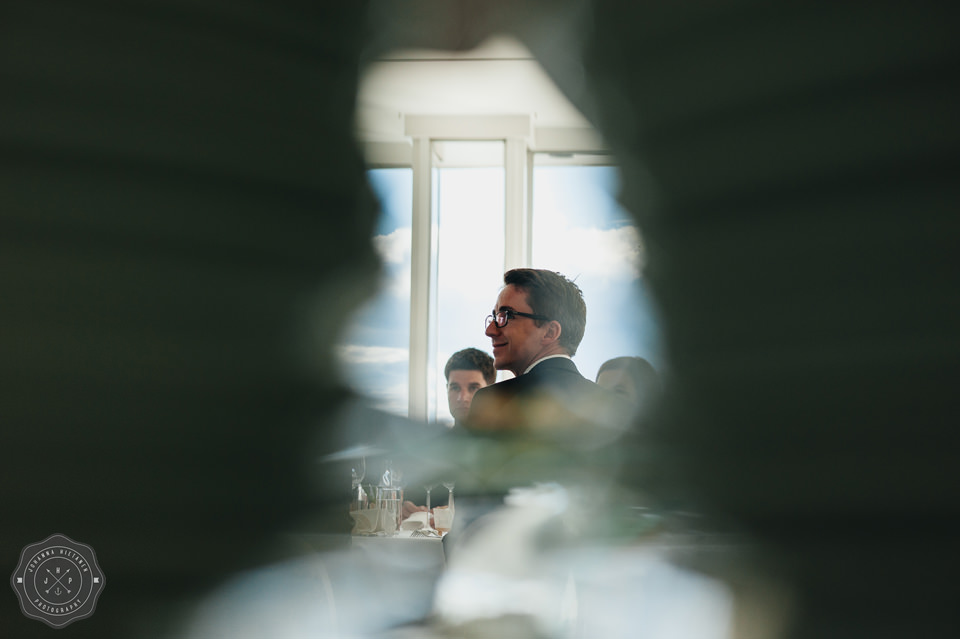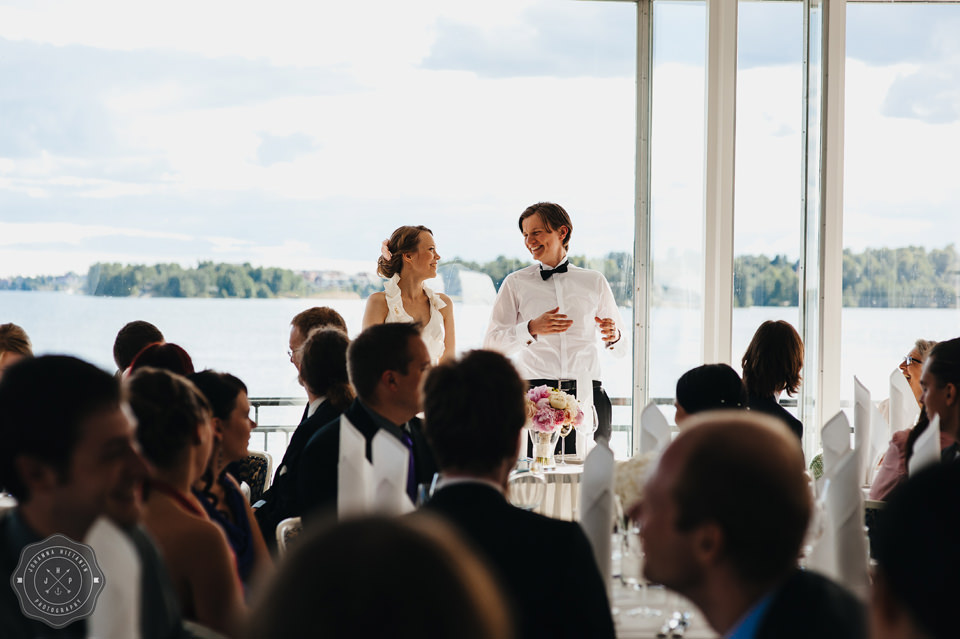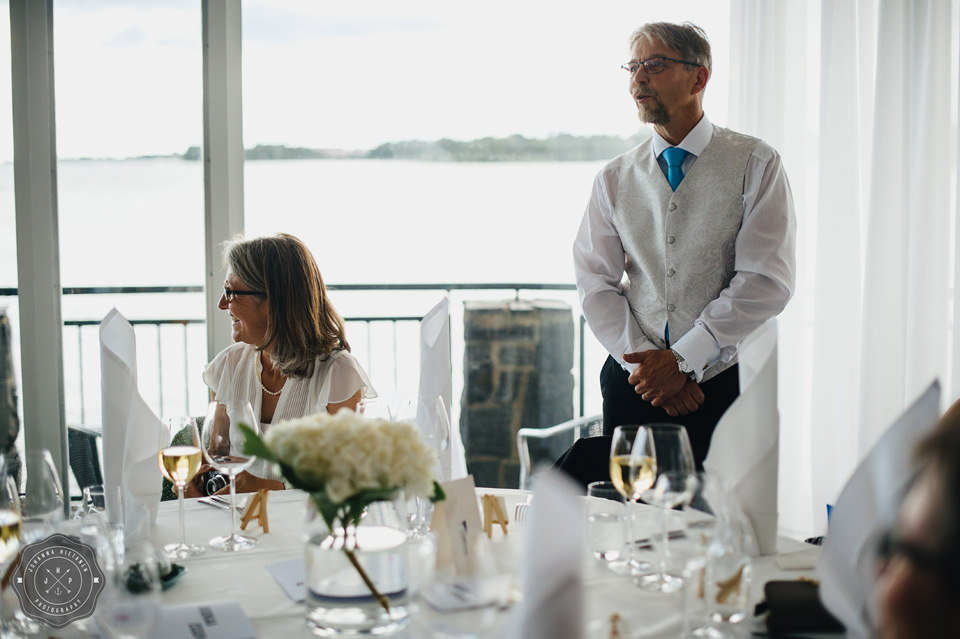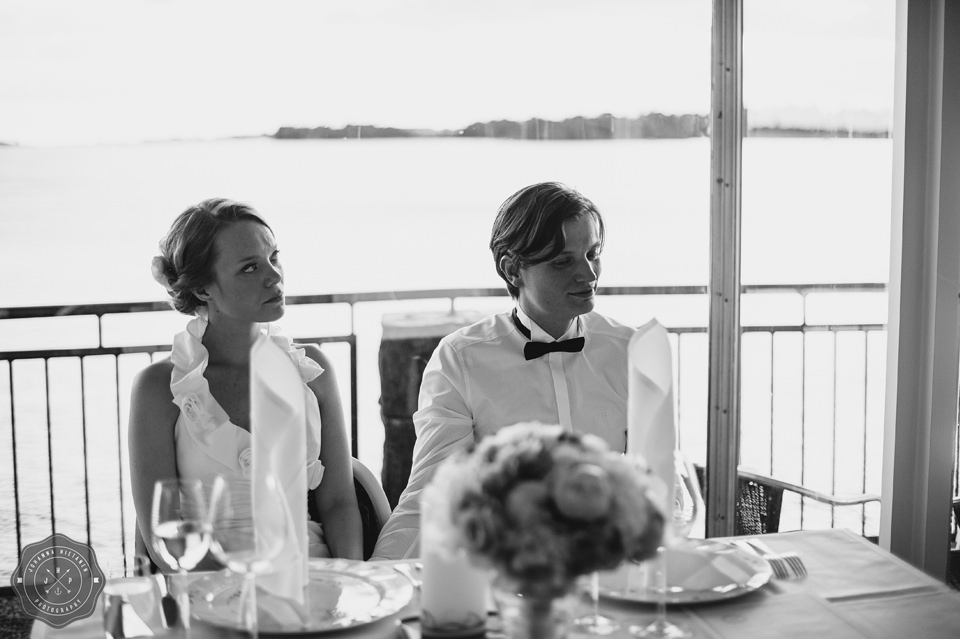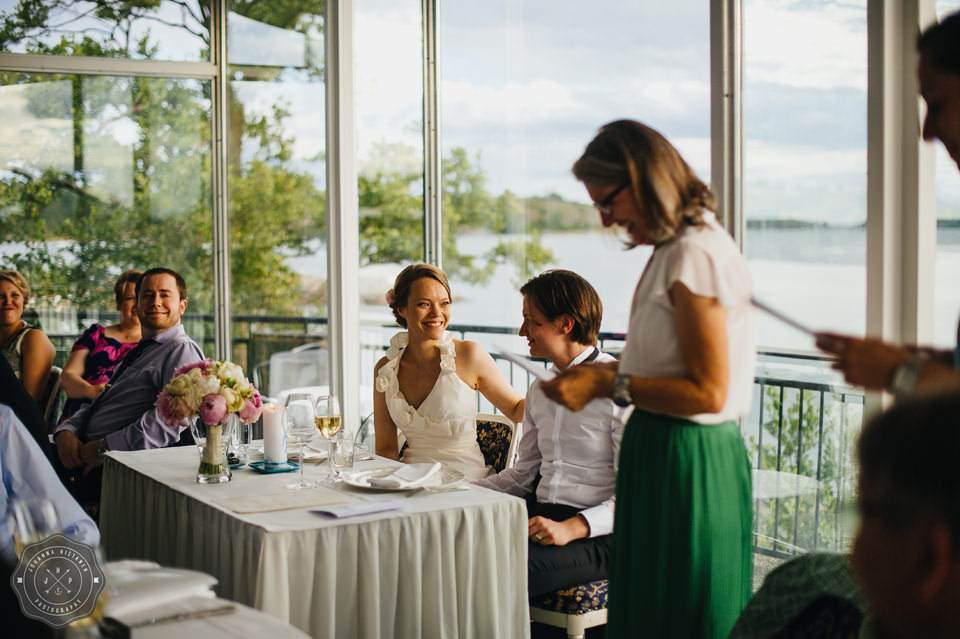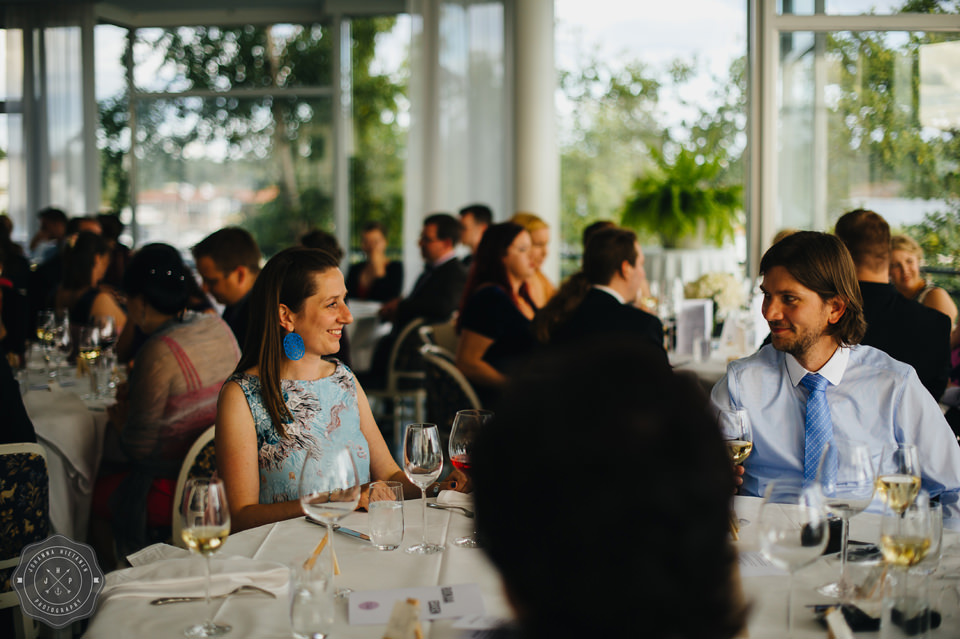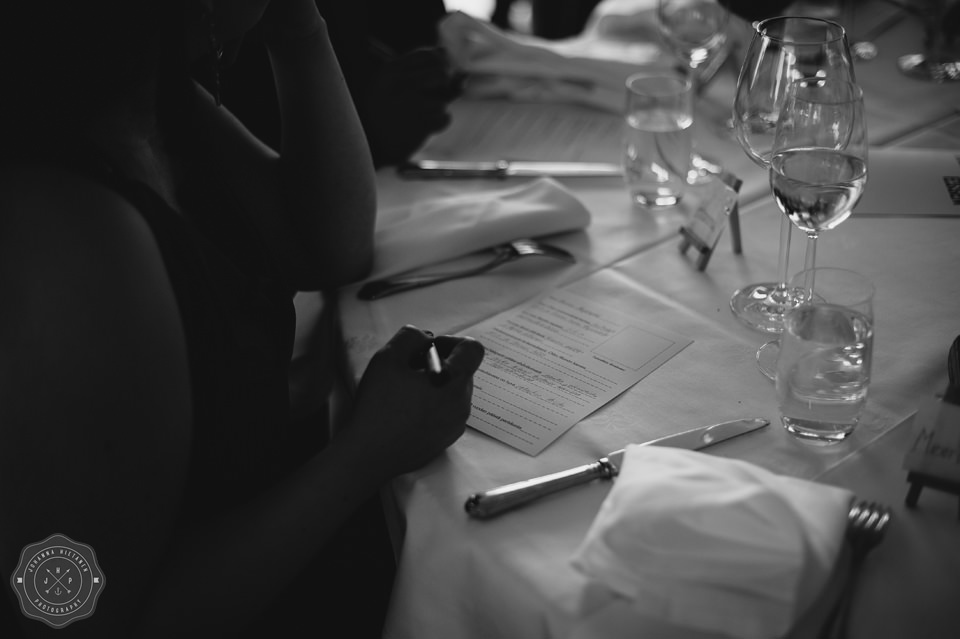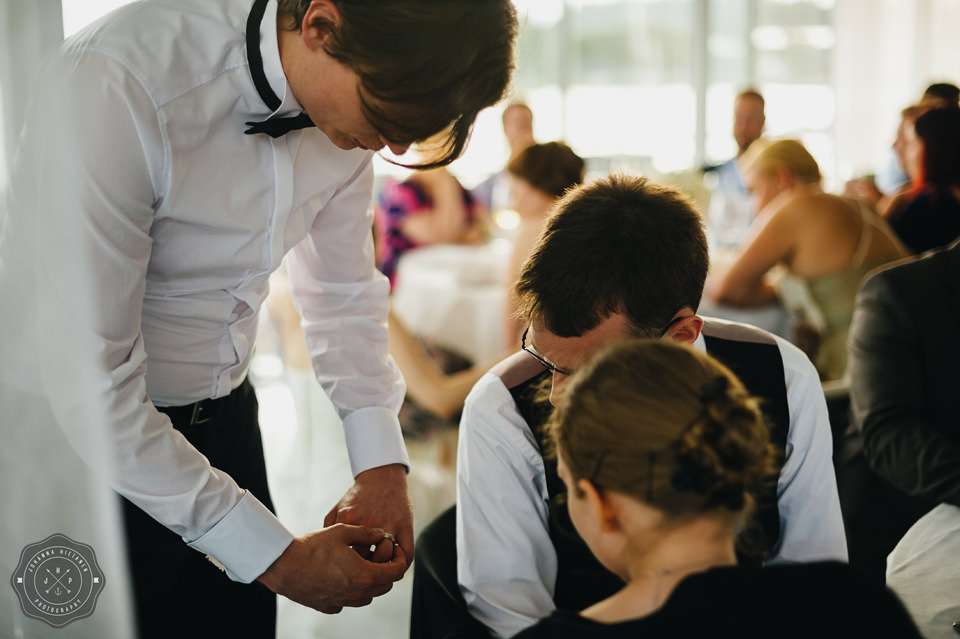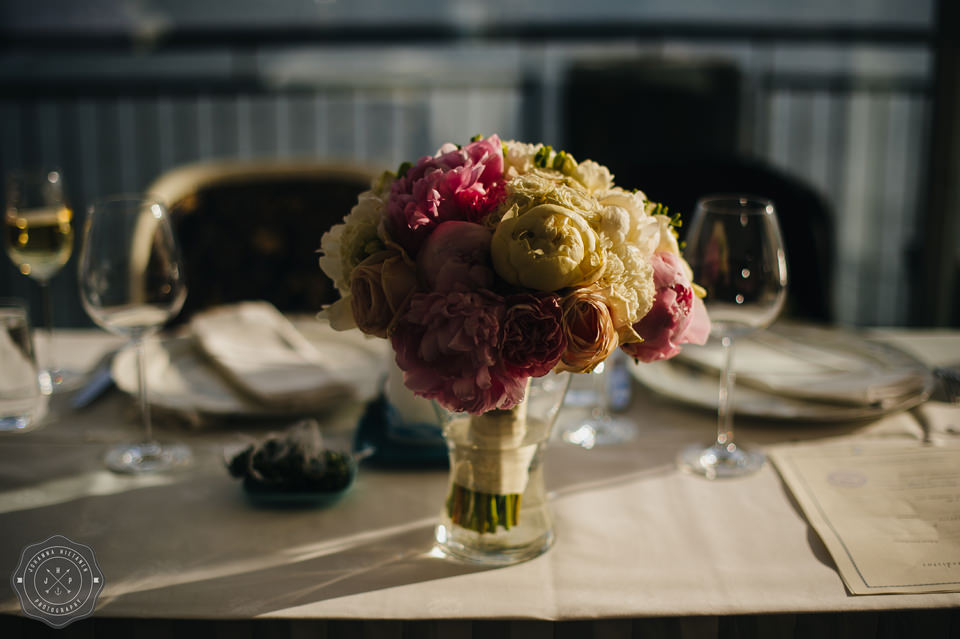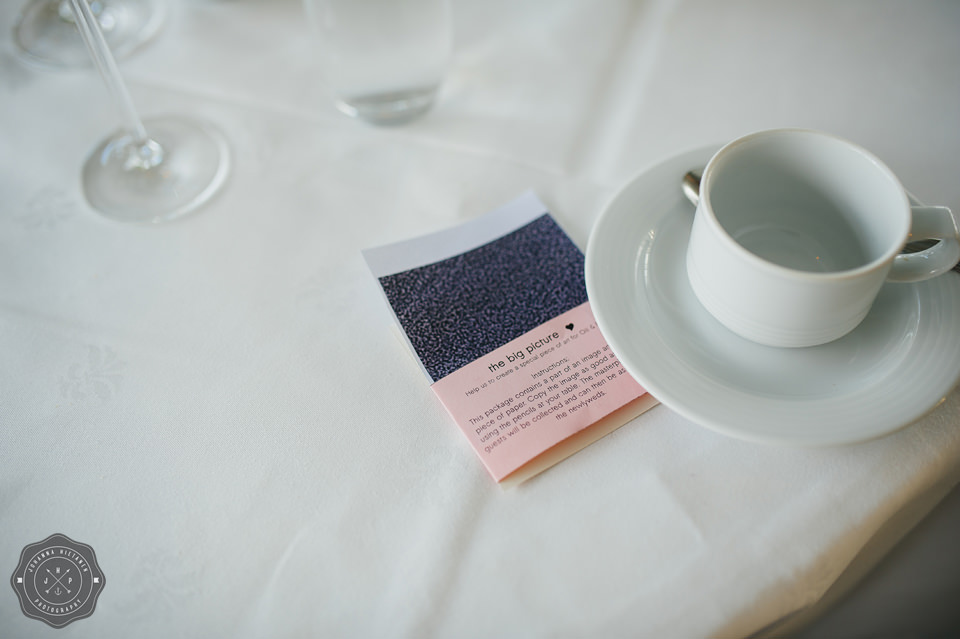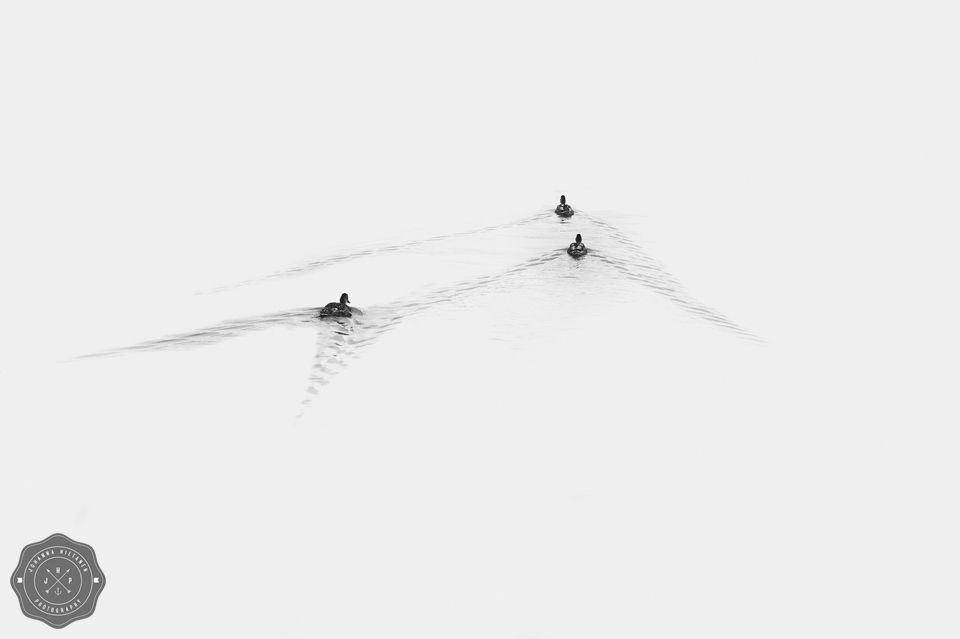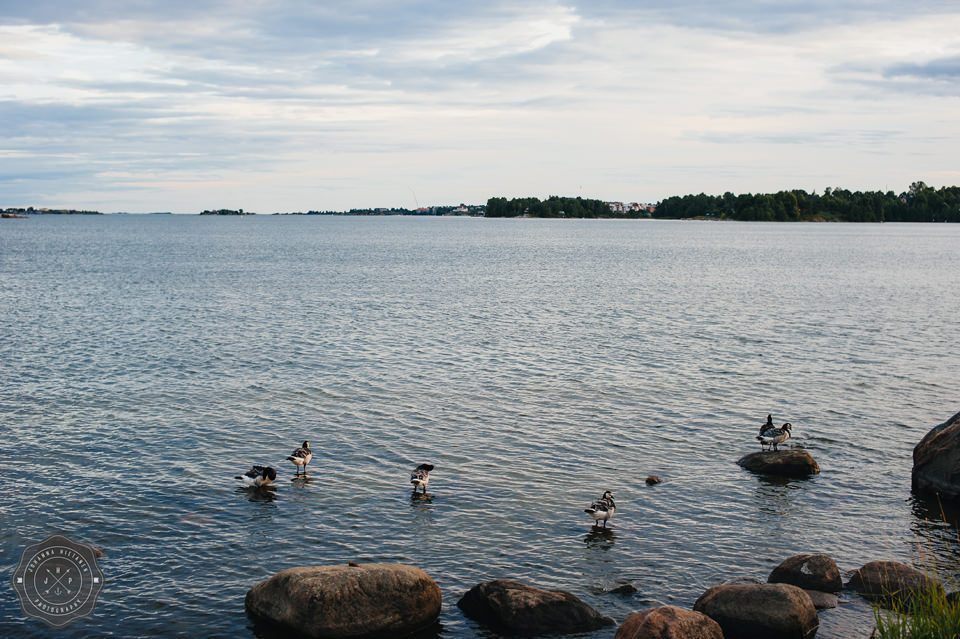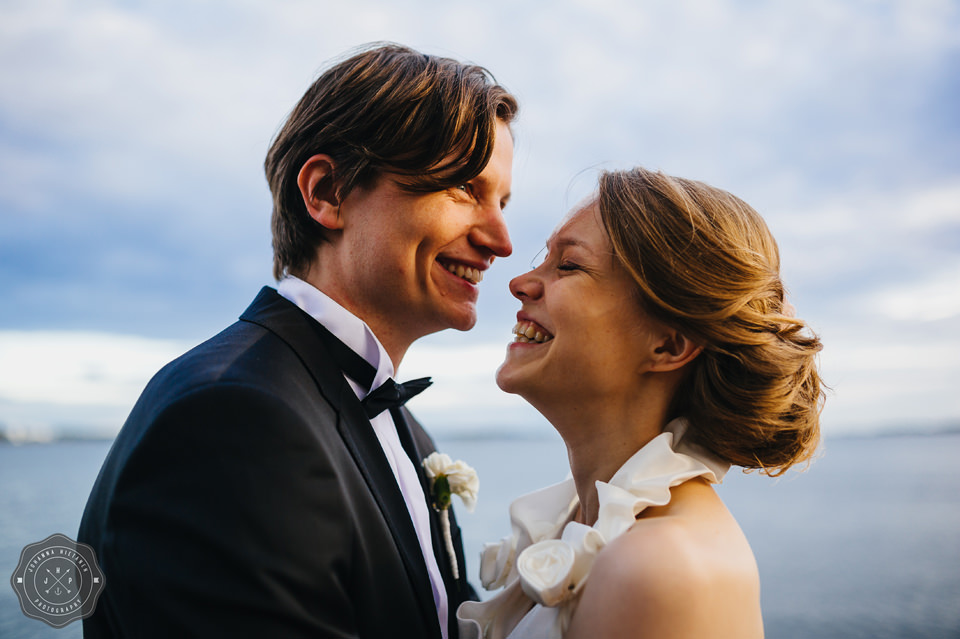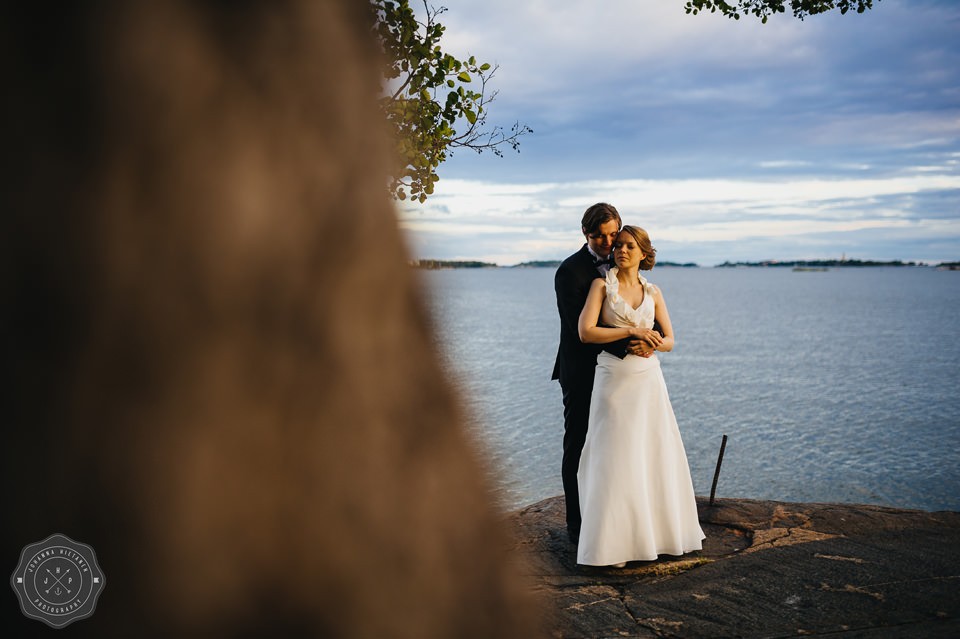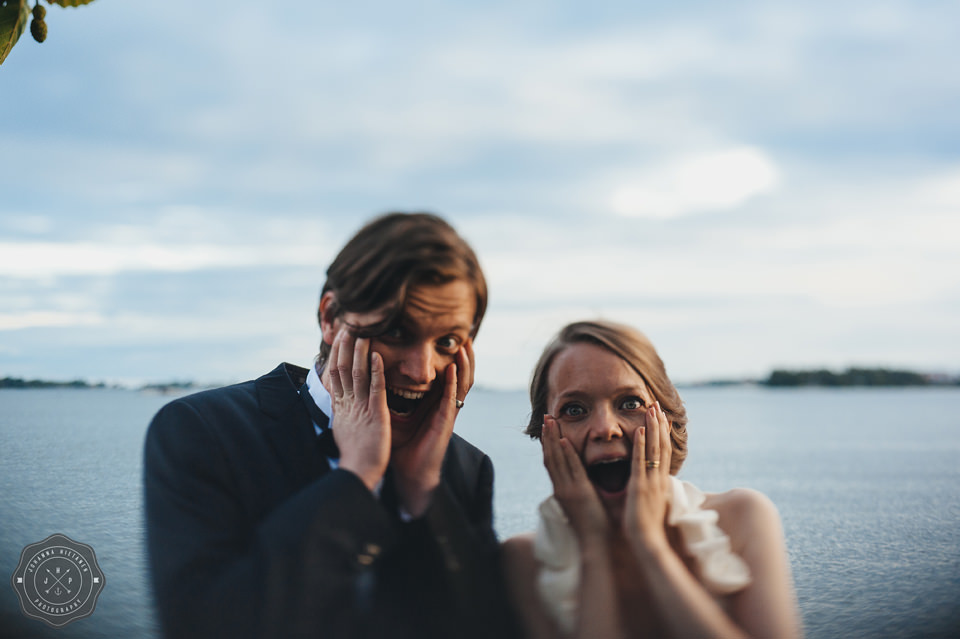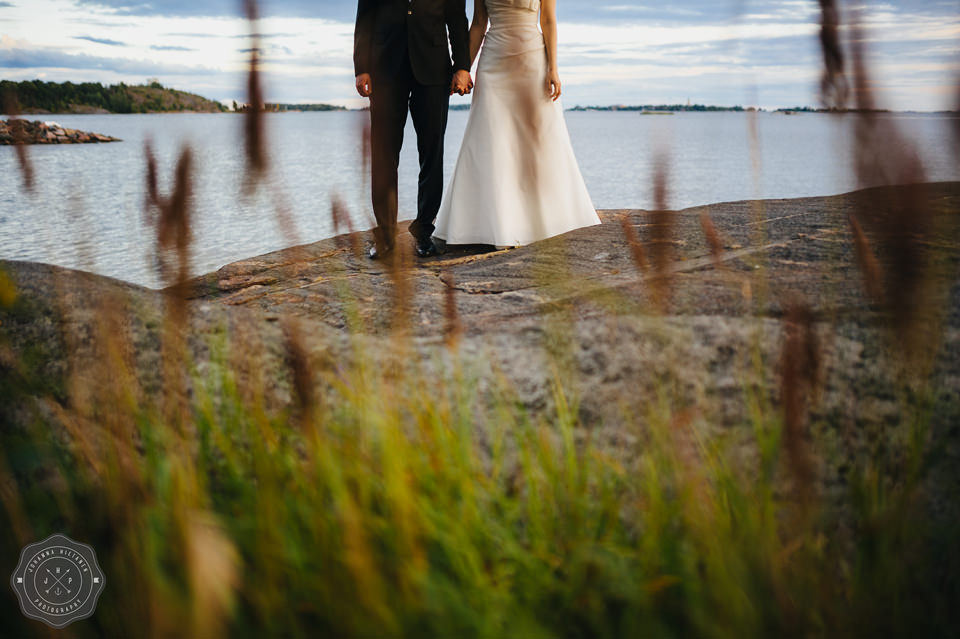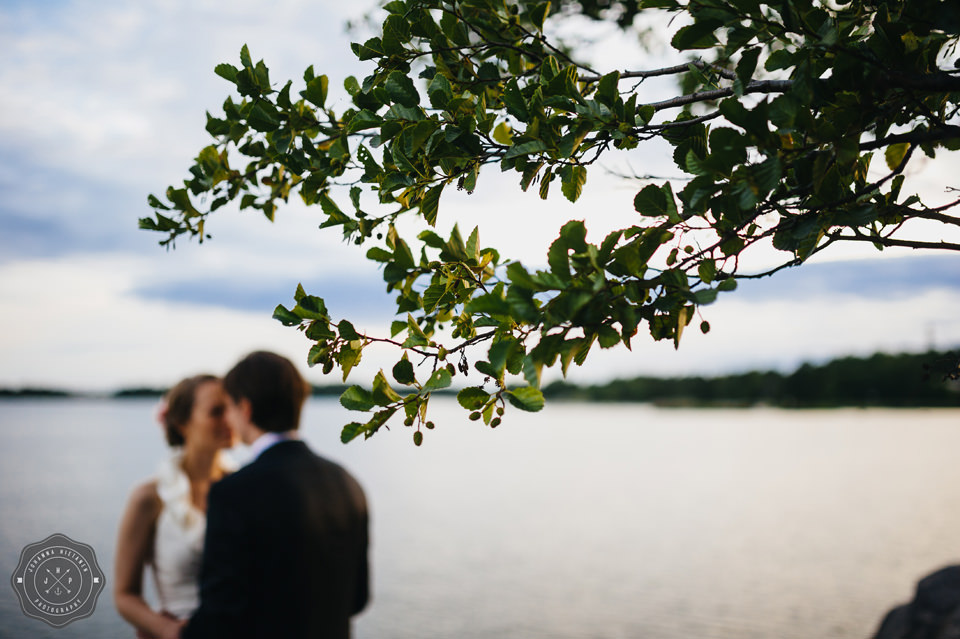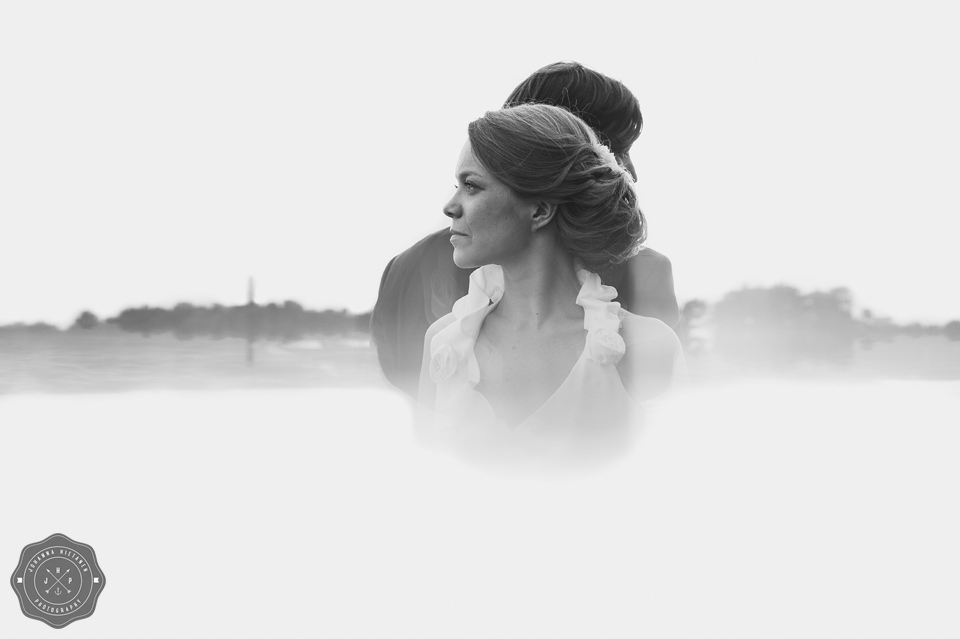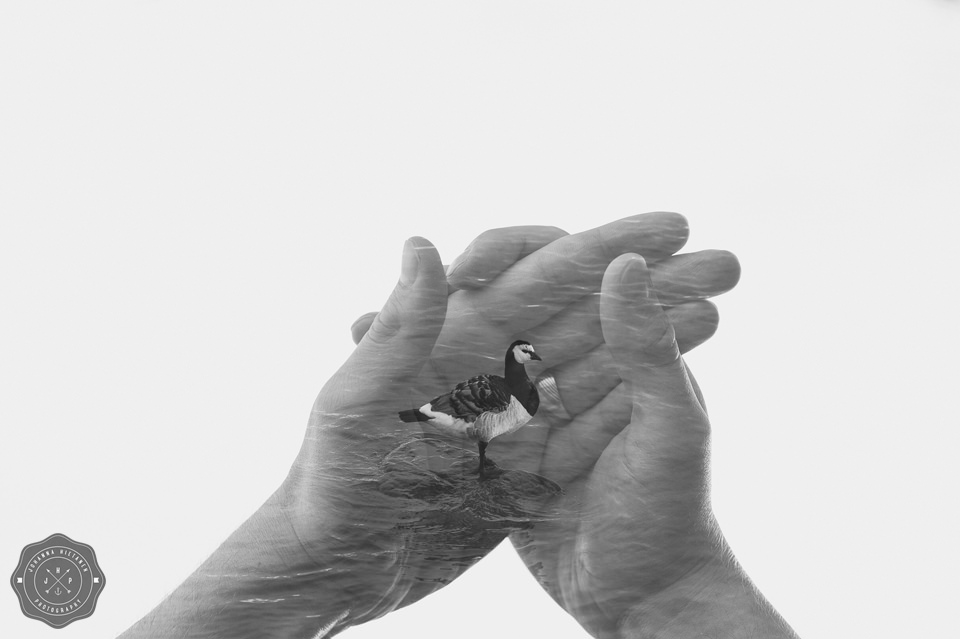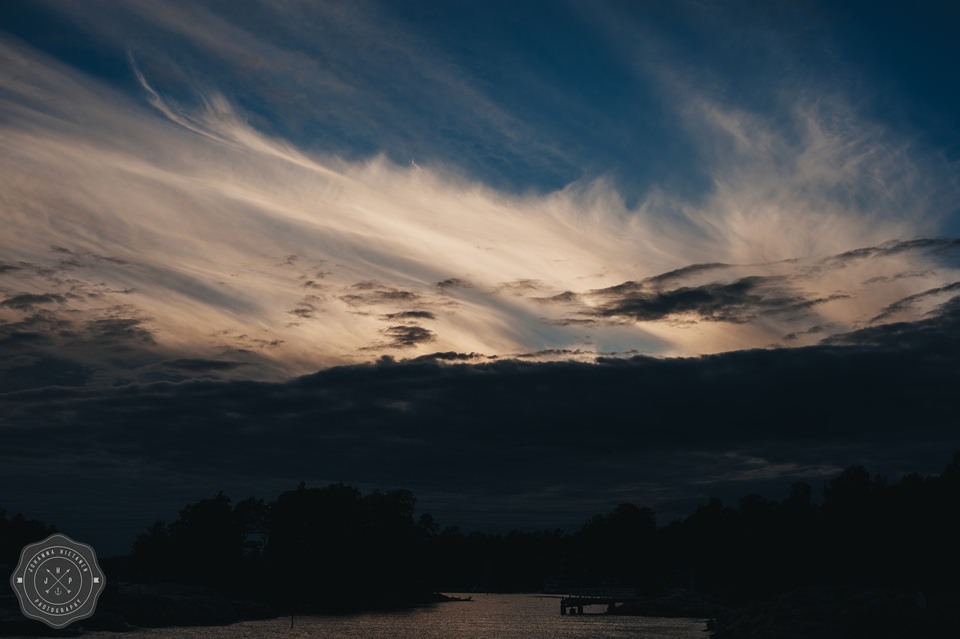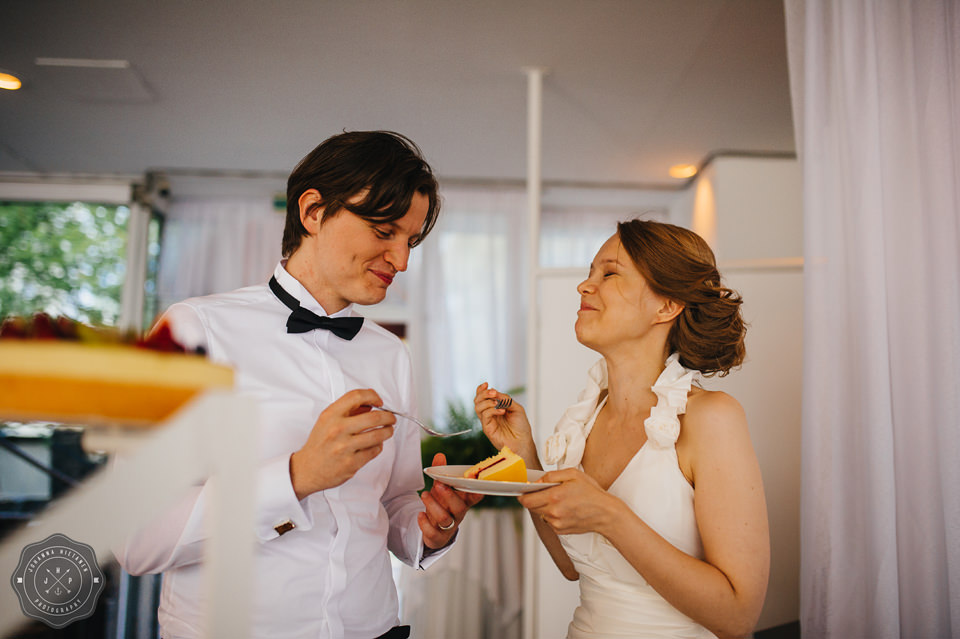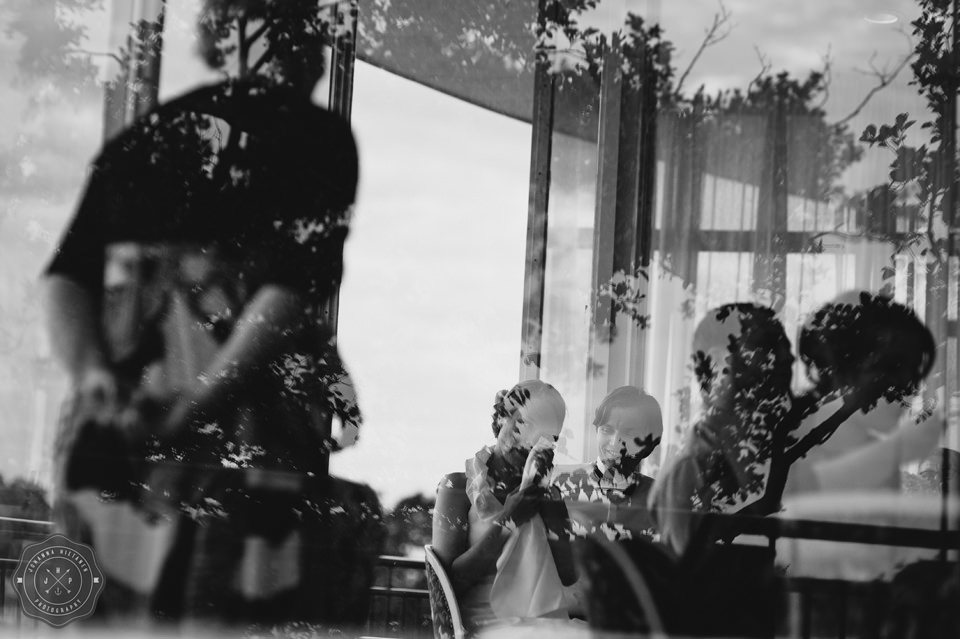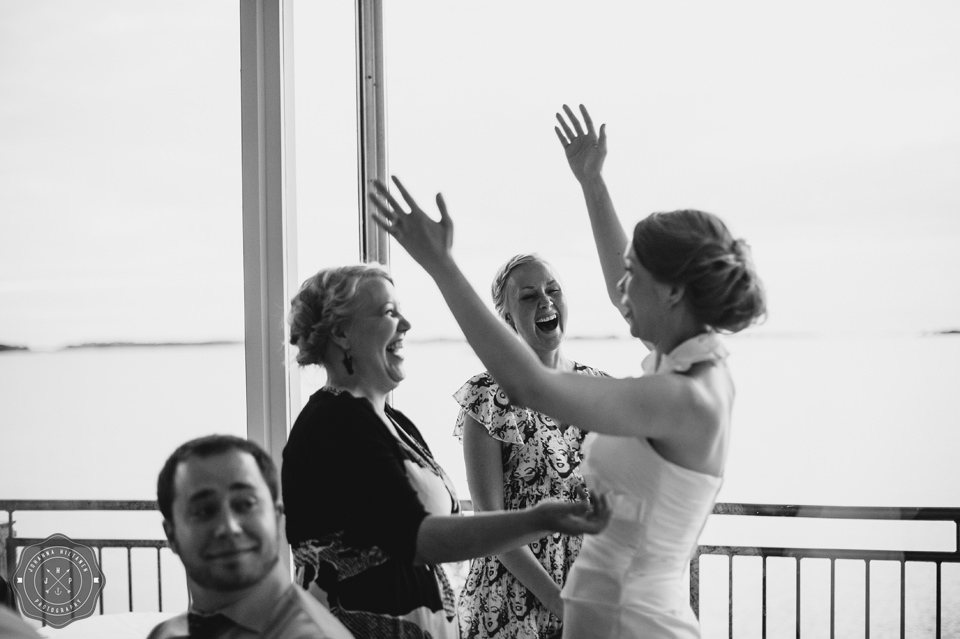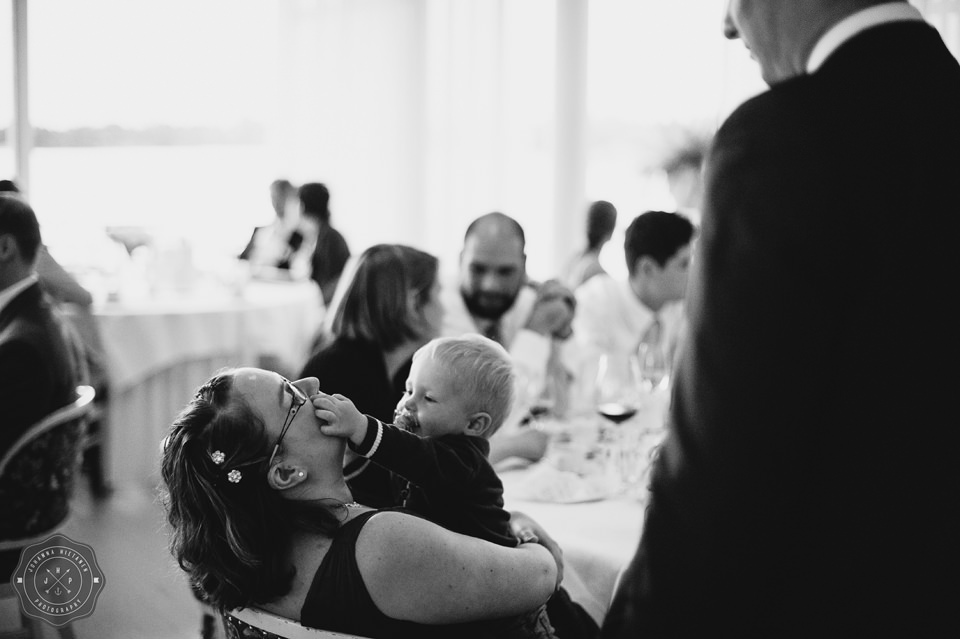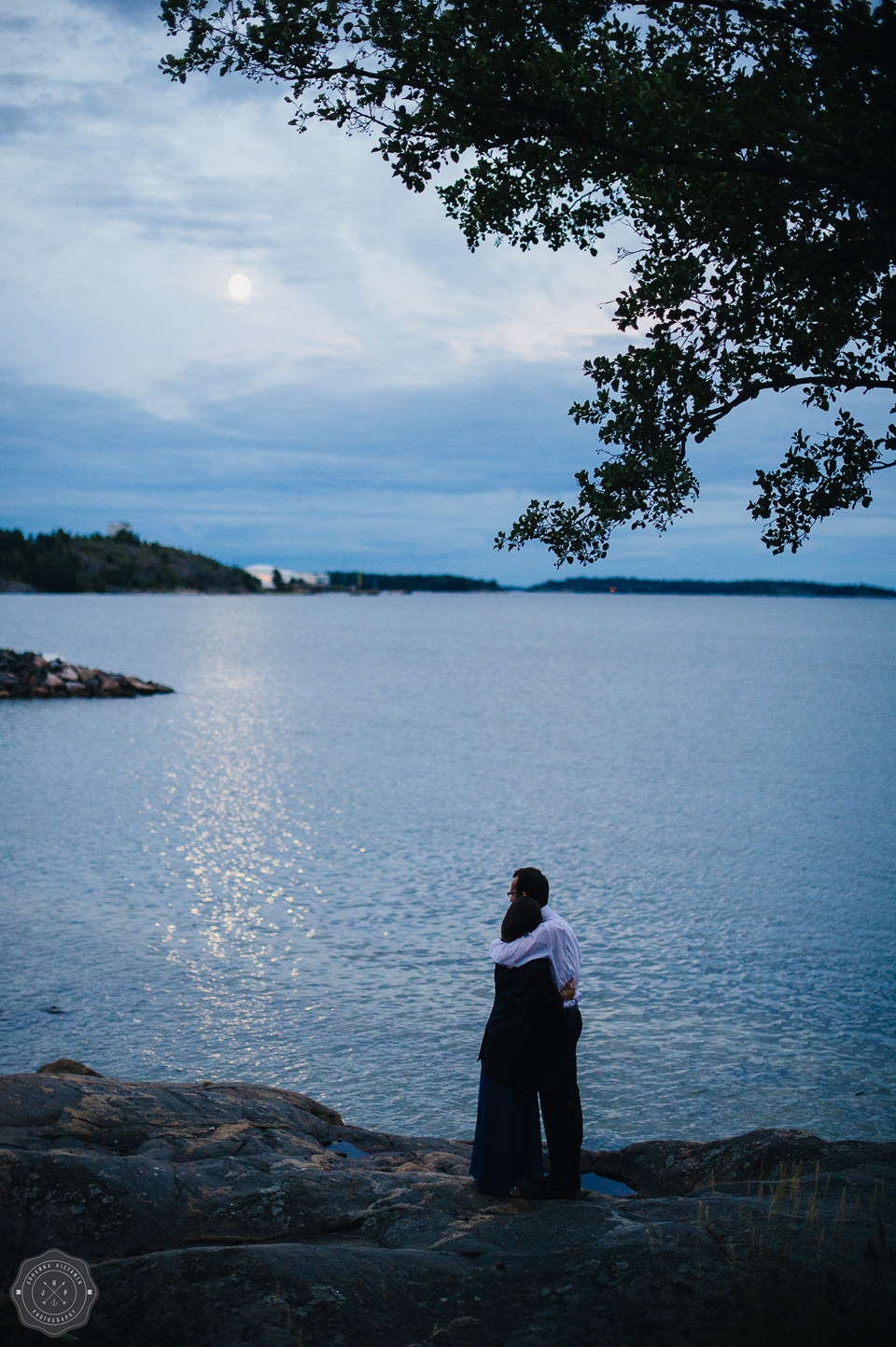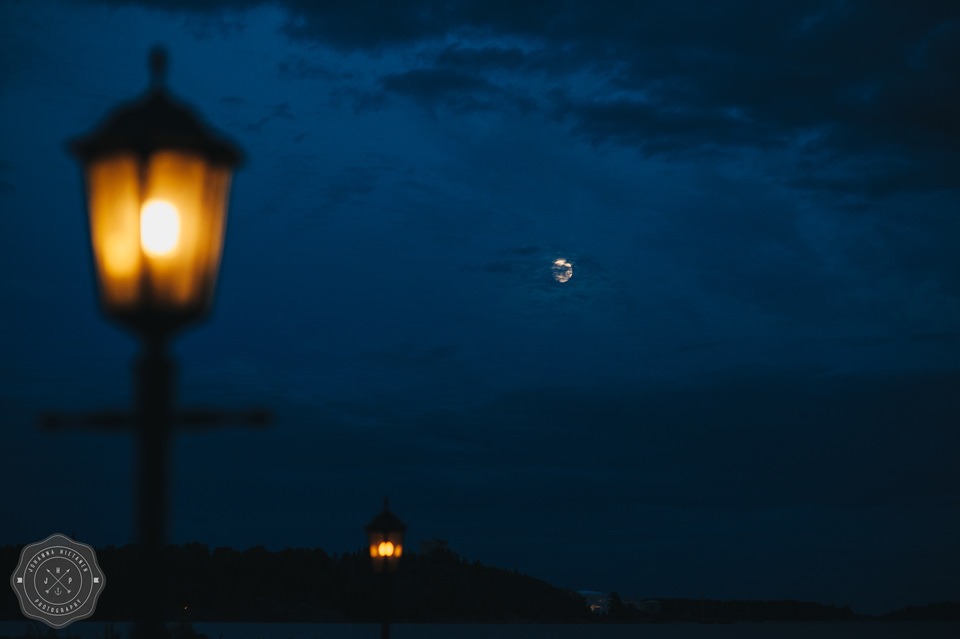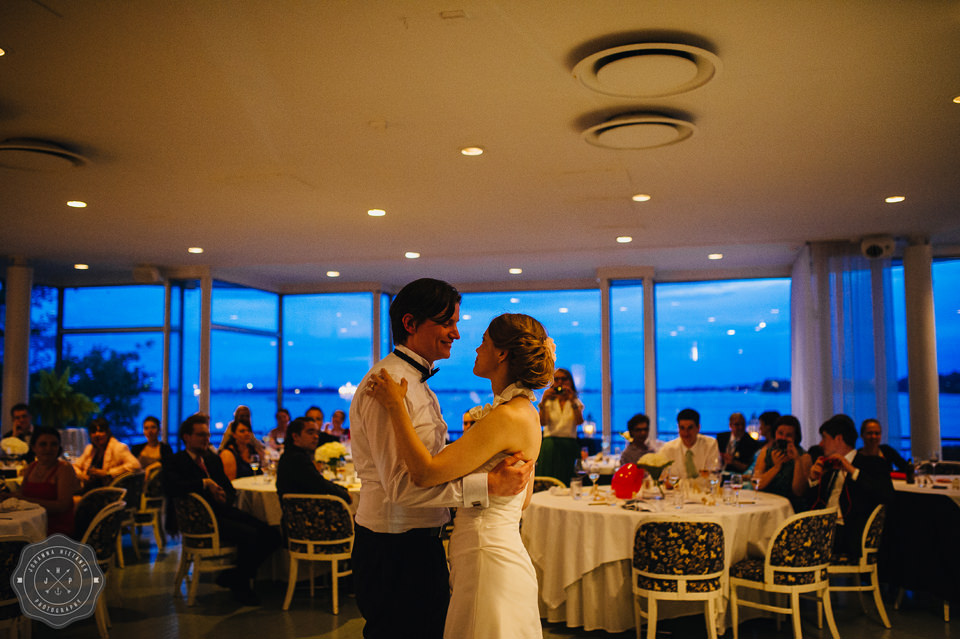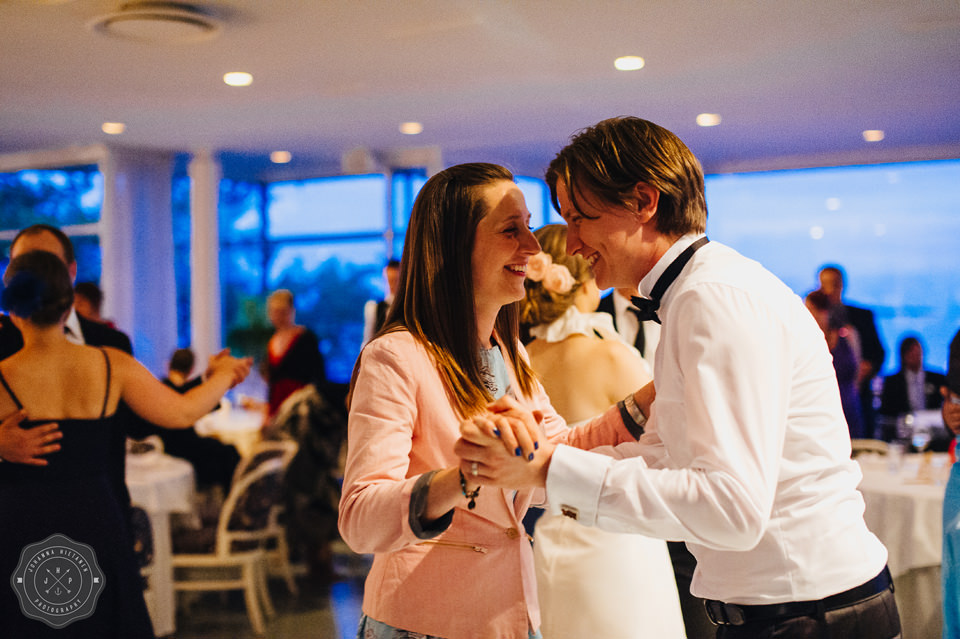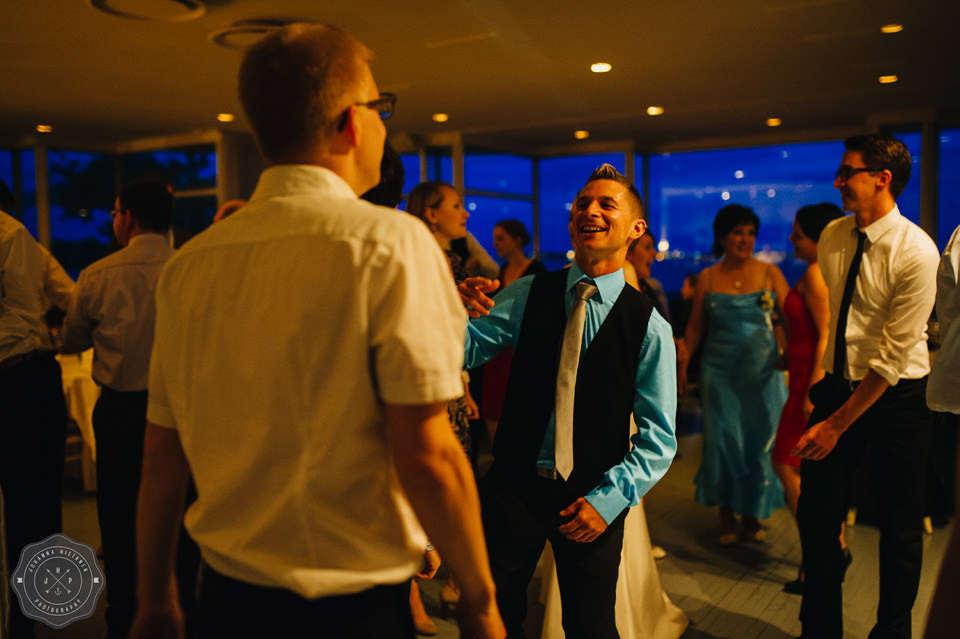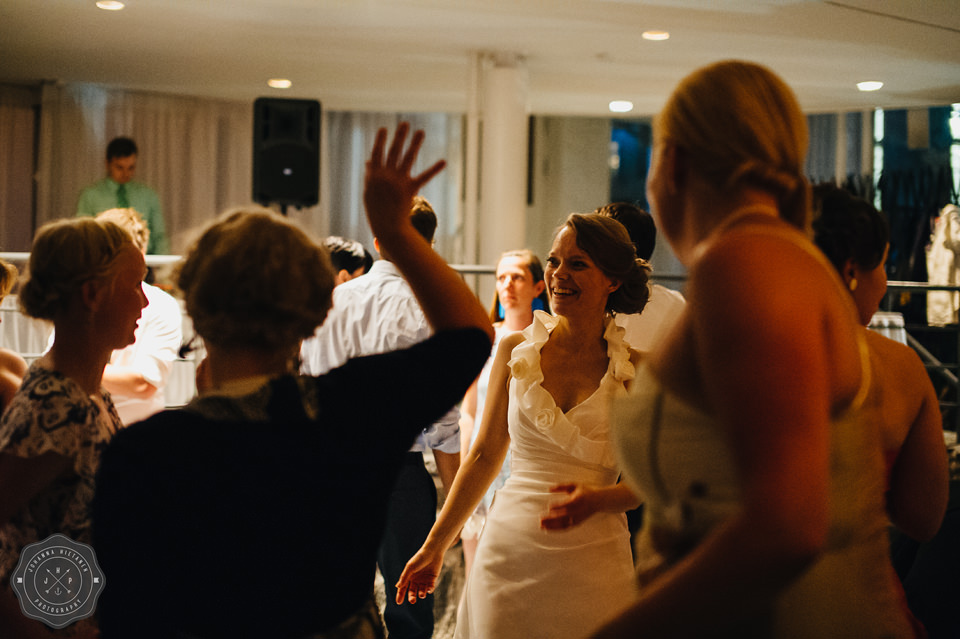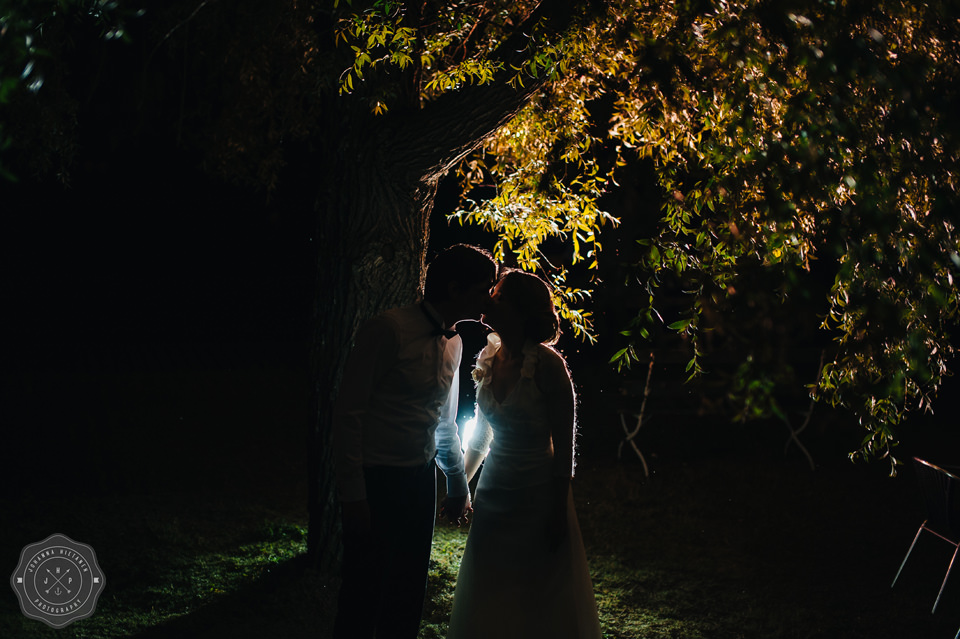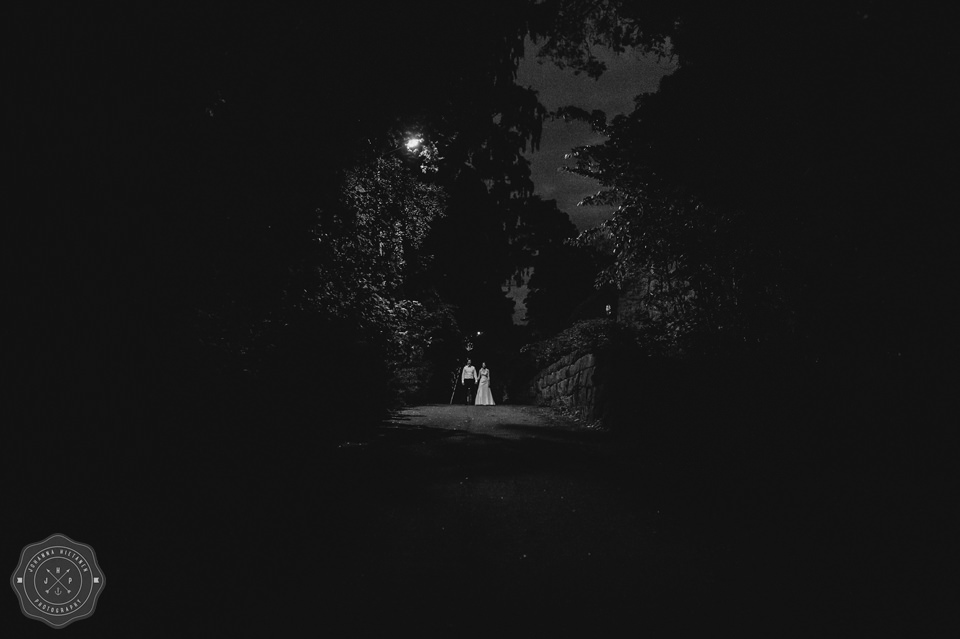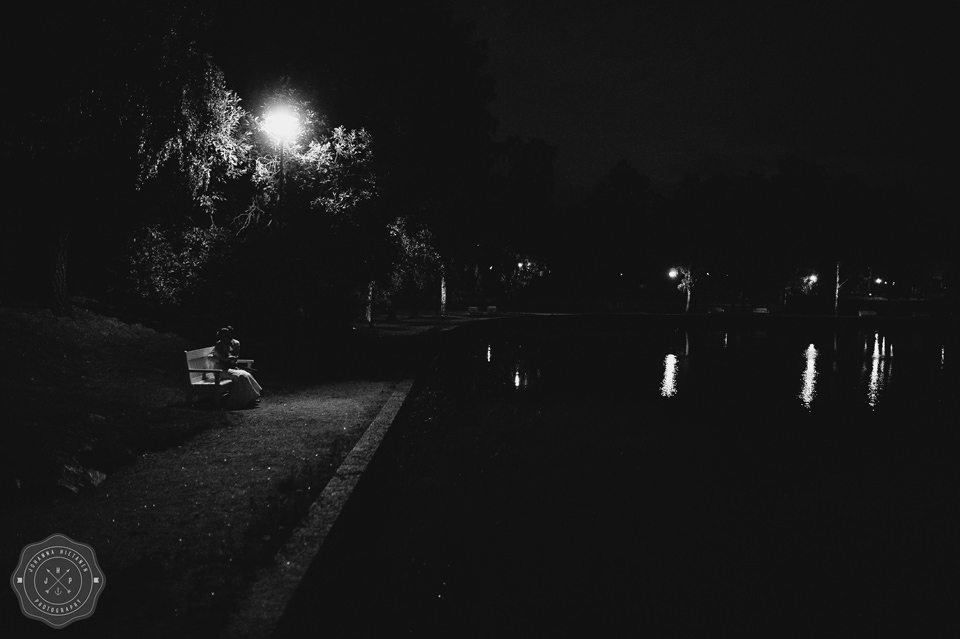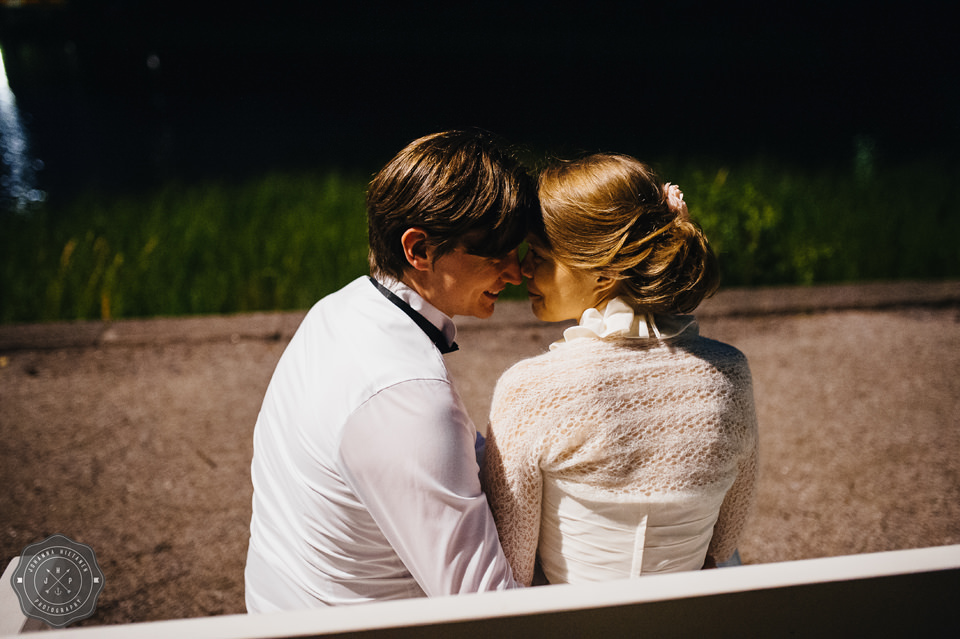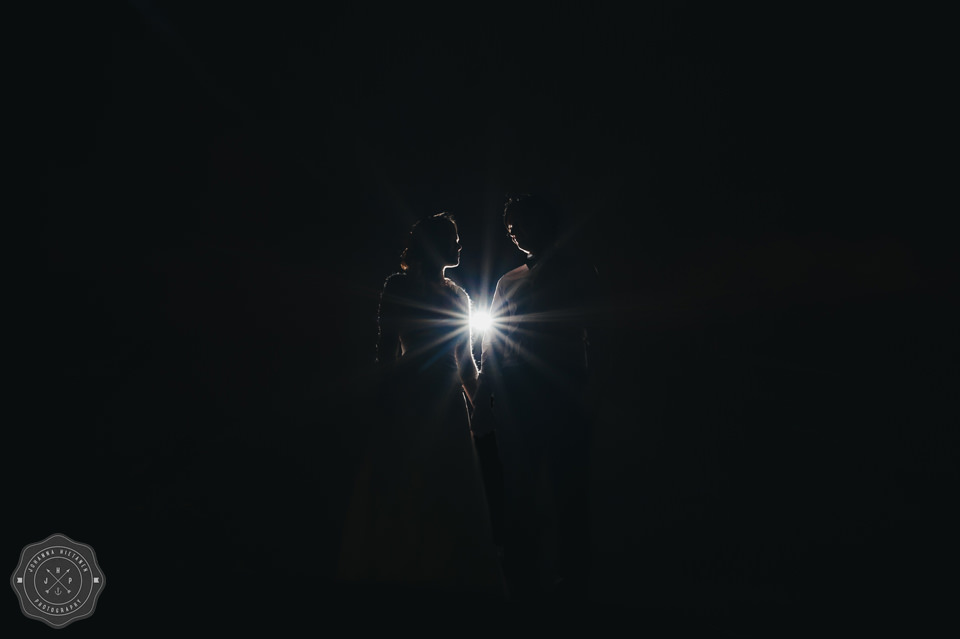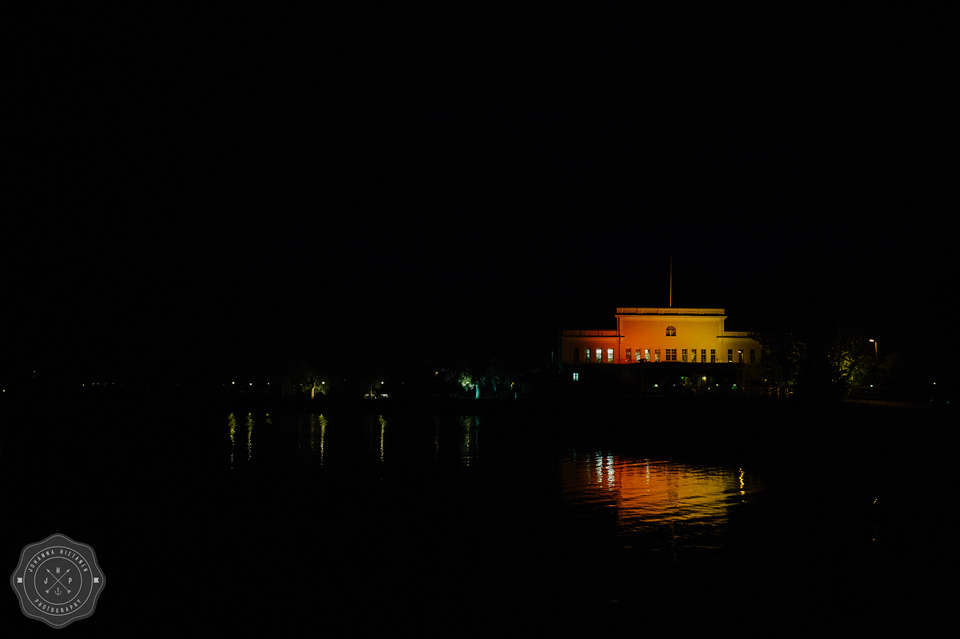 VENUE Kulosaaren Casino / Sun Marine
CATERING Kulosaaren Casino
FLOWERS Inbloom
MUSIC Wedding Crashers
STATIONARY + OTHER DECORATIONS DIY
MAKE-UP Muovaamo
HAIR Muovaamo
DRESS Johanna by Sacha Novia
SHOES Gabor
GROOM'S OUTFIT Hugo Boss
GROOM'S SHOES Lloyd
FOR PHOTOGRAPHERS: Edited with VSCO FILM 04
We're nominees for Wedding Blog 2014, click on the picture below to see other nominees and vote for your favorite.